Want to make a DIY wooden toy for your child? Whether you have a baby, toddler, or older kid, it can be a great feeling to make them a toy from scratch. Here are a ton of great ideas!
Wooden toys are all the rage. Isn't that funny how that works? Historically, there might have only been wooden toys. When plastic was invented, people went nuts over how cheap and easy to clean it was.
However, old fashioned things are on trend, and that does not stop at toys. Montessori-style wooden toys are very popular for parents looking for simple, natural, and un-plugged options for their kiddos.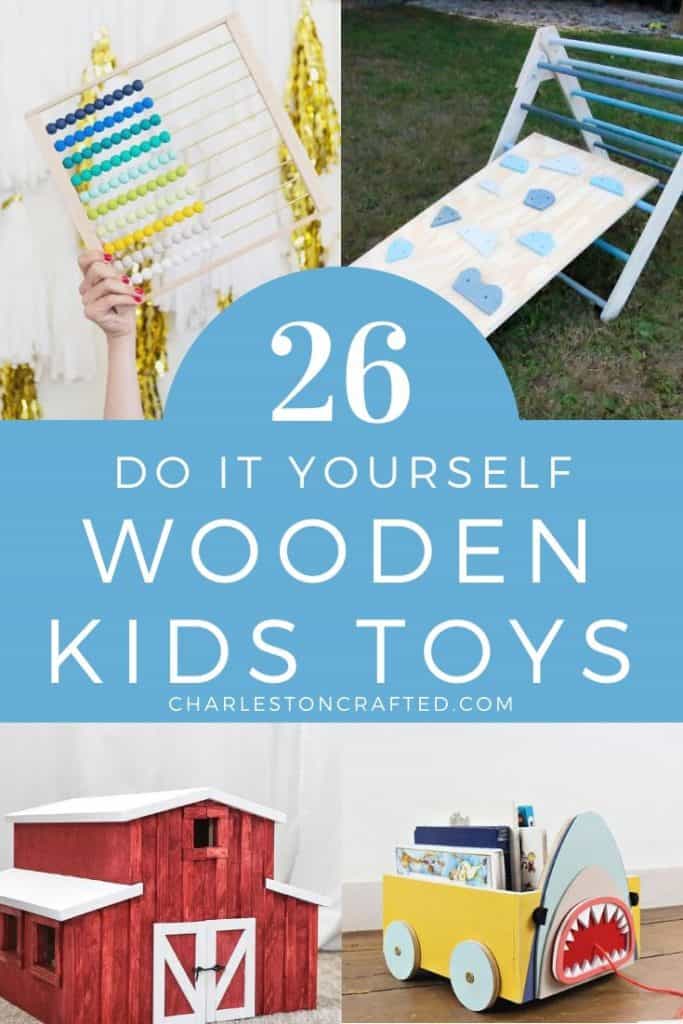 DIY wooden toy ideas
Want to make a wooden toy for your child? Here are a ton of ideas and step by step tutorials!
Facebook | Instagram | Pinterest | Twitter | YouTube