We built this DIY Pikler Triangle for our son for his first birthday. The process is fairly simple to build and will help with his physical development. Here's how to build a DIY Pikler Triangle!
The Pikler Triangle was invented by a pediatrician in the early 20th century as a means to help children learn how to move their bodies on their own. The concept is simple- create a ladder and climbing wall that are adjustable that your young child can climb on and gradually become more comfortable with the way their body moves.
We wanted a Pikler Triangle for our son for his first birthday, as he was really starting to move. They cost hundreds of $$$ online, so we decided to build a DIY Pikler Triangle ourselves!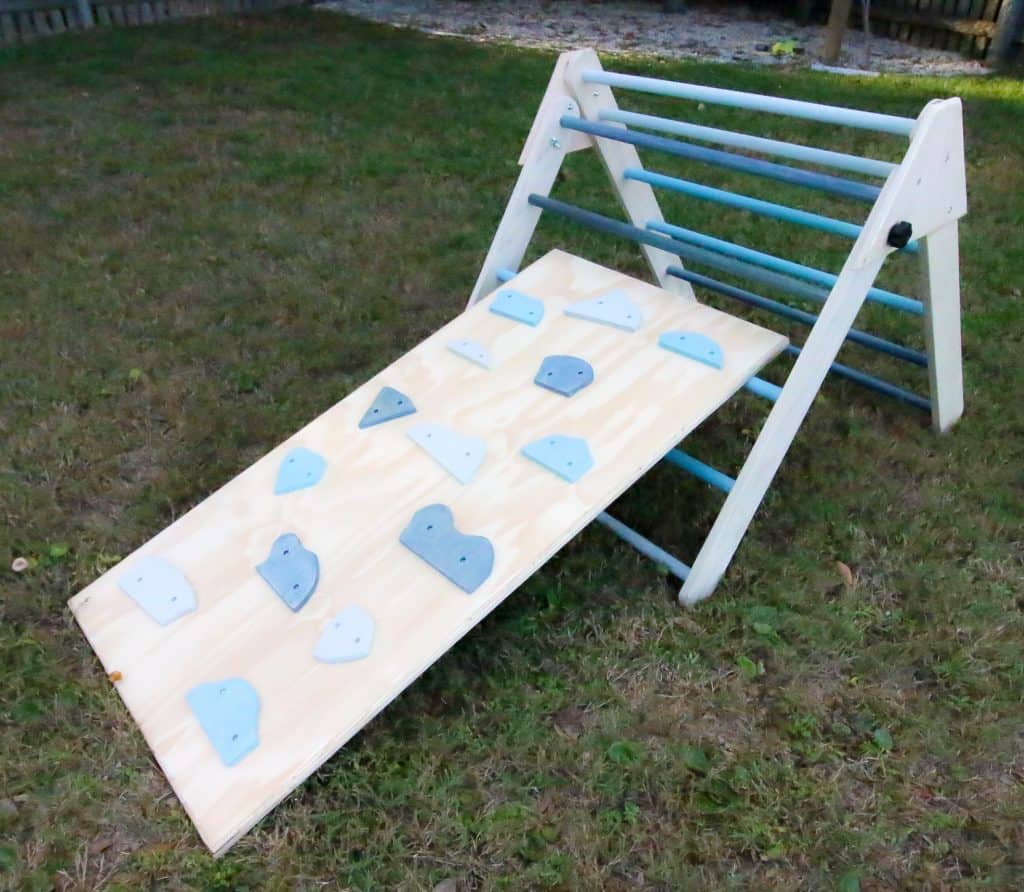 How to Build a Pikler Triangle
A Pikler Triangle comes down to two main pieces- a triangular ladder and a climbing wall. We'll put the full step by step instructions and cuts in the how-to card at the bottom of this post that you can print out and use to build your own! We also like the version done by Wicked Maker and used inspiration from that, but tweaked it to our own specs and preferences. Here's the overview.
Building the Triangle
In order to build the climbing triangle, you essentially build two ladders, one a little longer than the other. We made ours 36″ long with six rungs and 32″ long with five rungs. Each ladder was 31.5″ wide using two pieces of 3/4″ thick poplar and 30.5″ long 1″ dowels.
For each ladder, we evenly spaced the rungs at 2″, 9″, 16″, 23″, and 30″, with an additional rung at 34″ on the longer ladder. We rounded the ends of each board and then used a 1″ Forstner bit to drill the holes at the marks we made.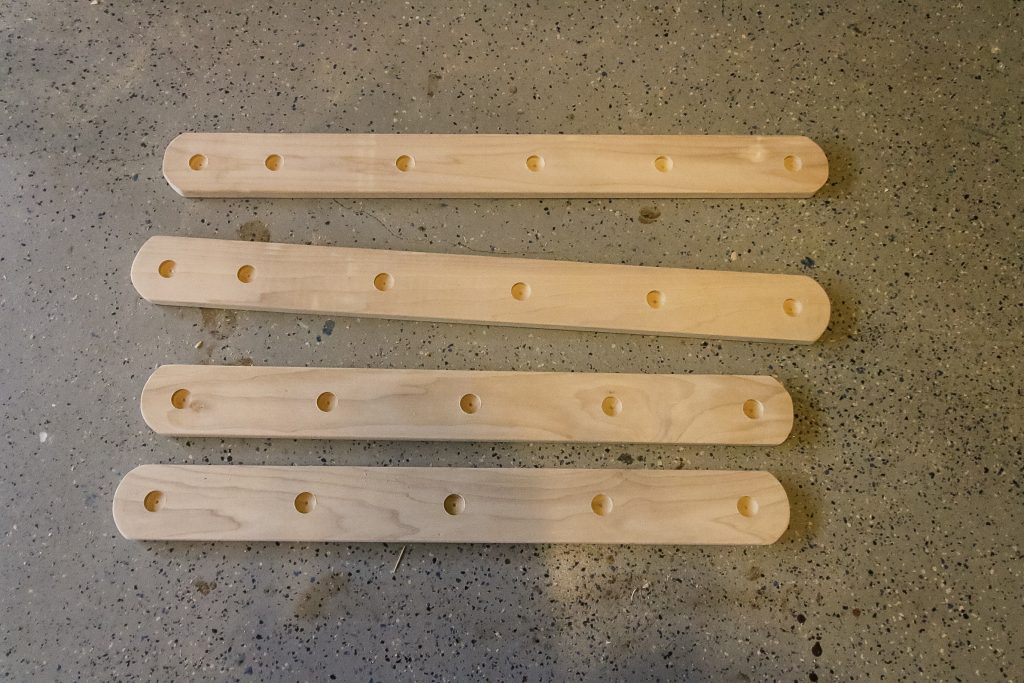 We stained each rung specific colors so we could make an hombre look to the ladder. You could leave them natural, stain them all one color or do any mix you'd like.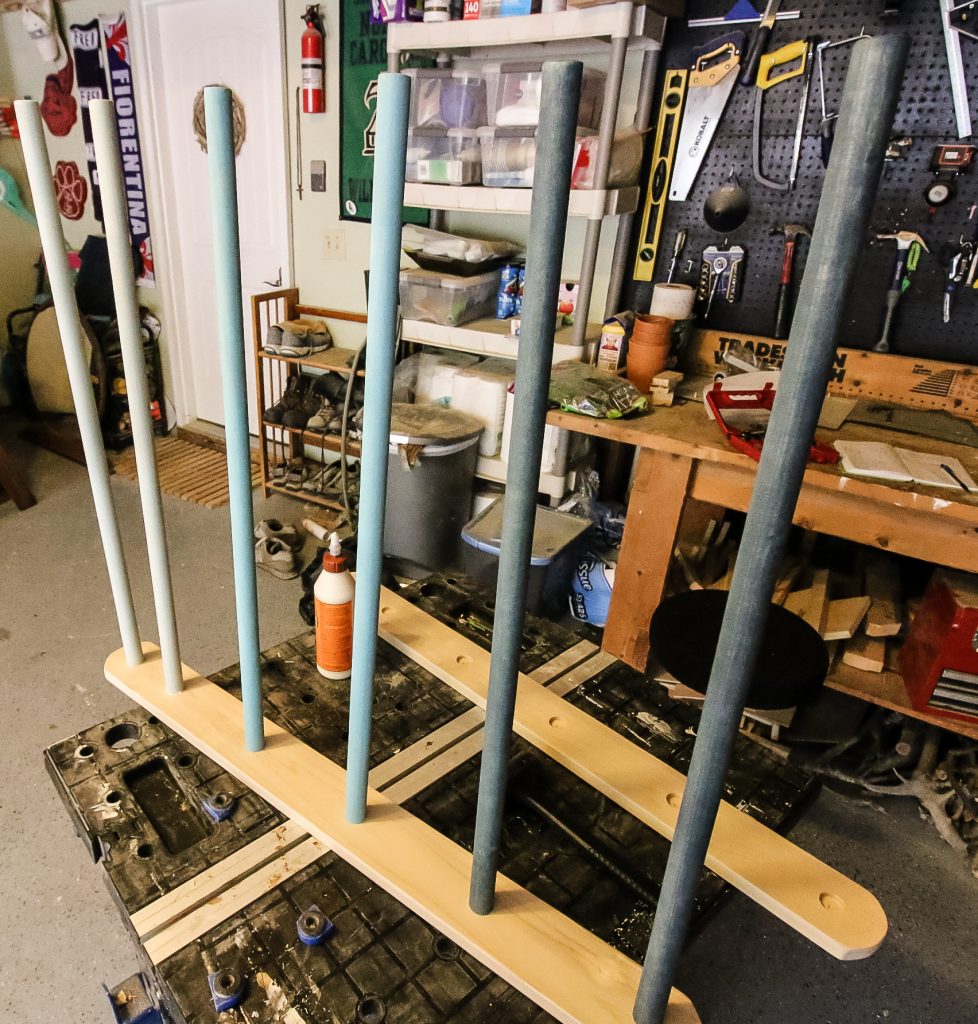 We created each ladder by using wood glue and tapping each rung into a hole on one board, then tapping the corresponding board to the other end of the rungs. We used these 36″ long bar clamps to tighten it up for drying. (side note, those Bessey clamps are really good quality and an incredible deal on Amazon compared to options in home improvement stores)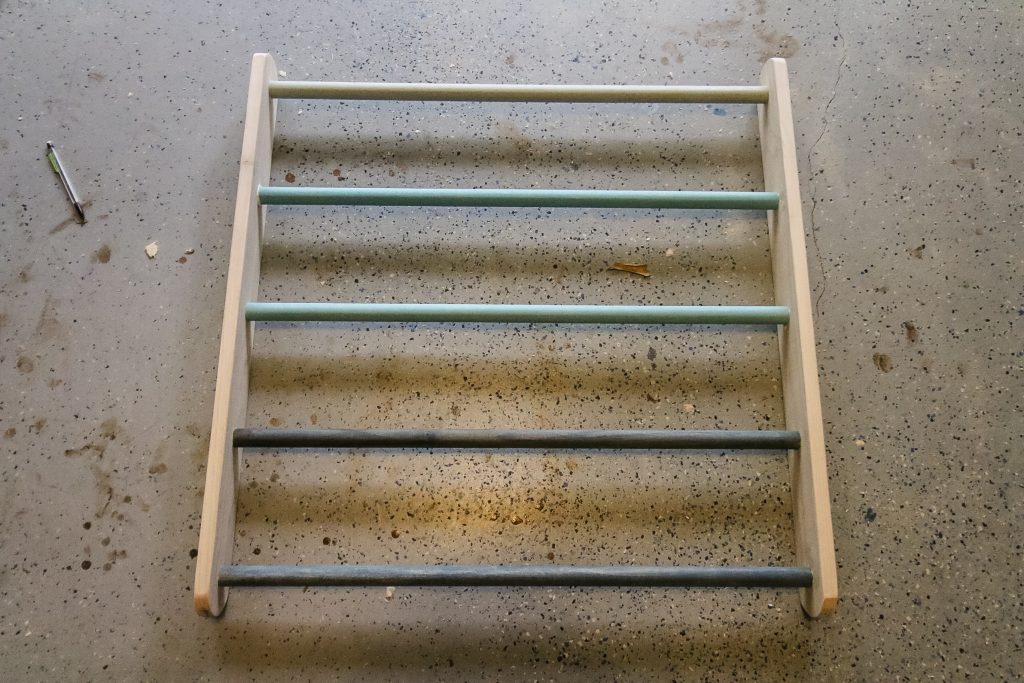 We next cut out two pieces of 1/2″ plywood to hold the tops of the two ladders together. We drilled holes to hold the ladders to the plywood. On the shorter ladder, we used a wing nut and knob screw on the two lower holes. This way, we can remove this and fold the ladder up for better storage.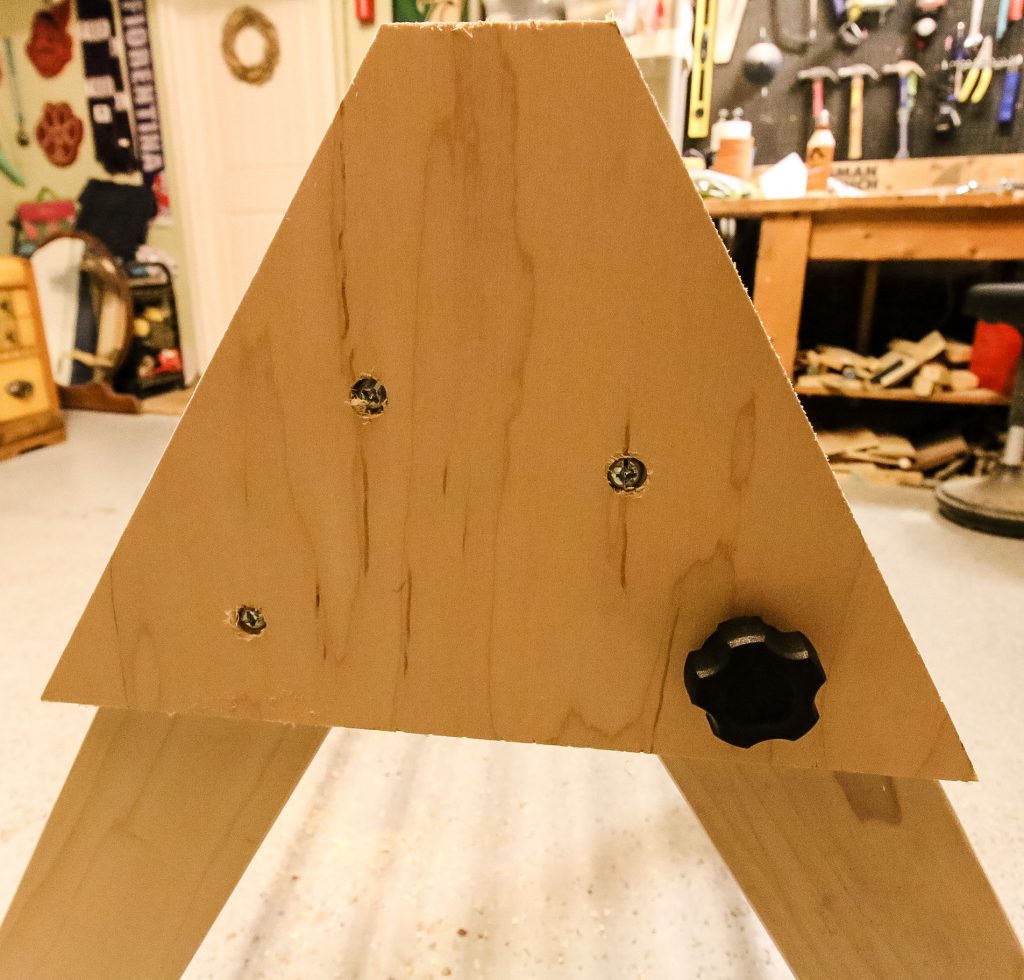 Finally, we rounded off the corners of the plywood with a router to give it a smoother finish.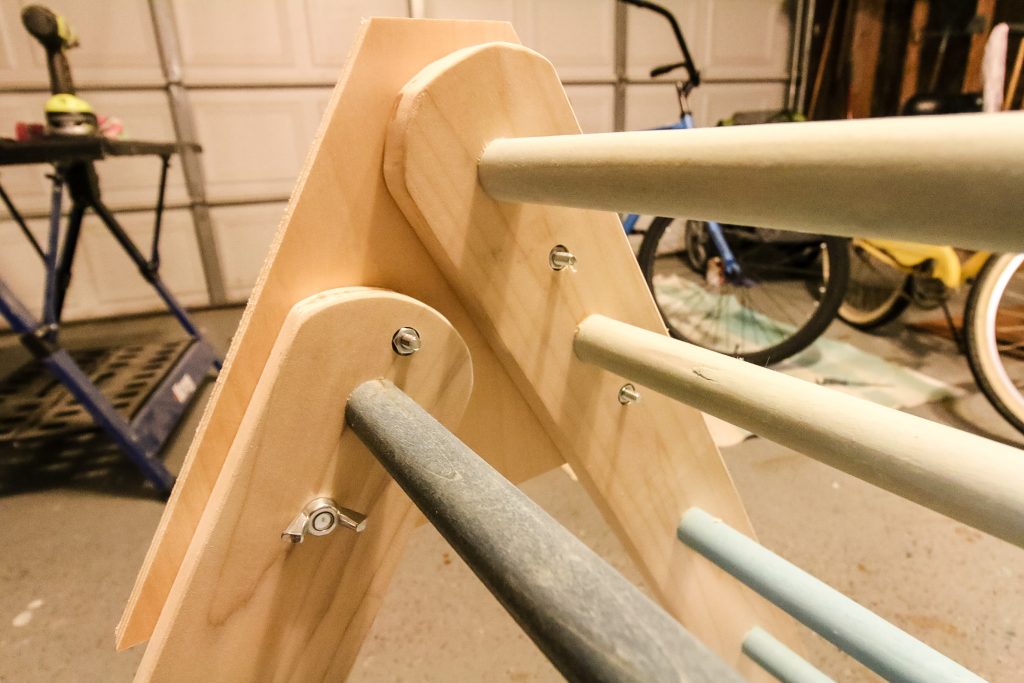 Building the Climbing Wall
The climbing wall is much more simple than the triangle. For this, we started by rounding the corners of a 24″x48″ piece of 3/4″ thick plywood with a router and then sanding ultra smooth.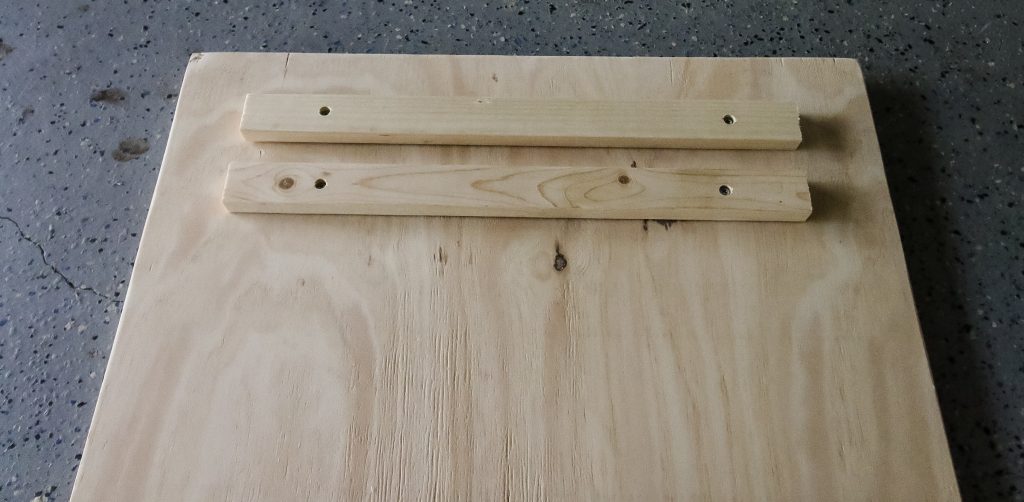 Next, we took a scrap cut off of one of the dowels and two scrap pieces of wood and attached the boards to the back of the wall about three inches down, using the dowel as a spacer between the boards. This will be where the climbing wall hooks into the rungs of the triangle.
Next, we took 1/2″ plywood and used a jigsaw to cut random shapes out to use as hand holds. For each of these, we counter-sunk two holes for screws and then sanded them all down ultra fine.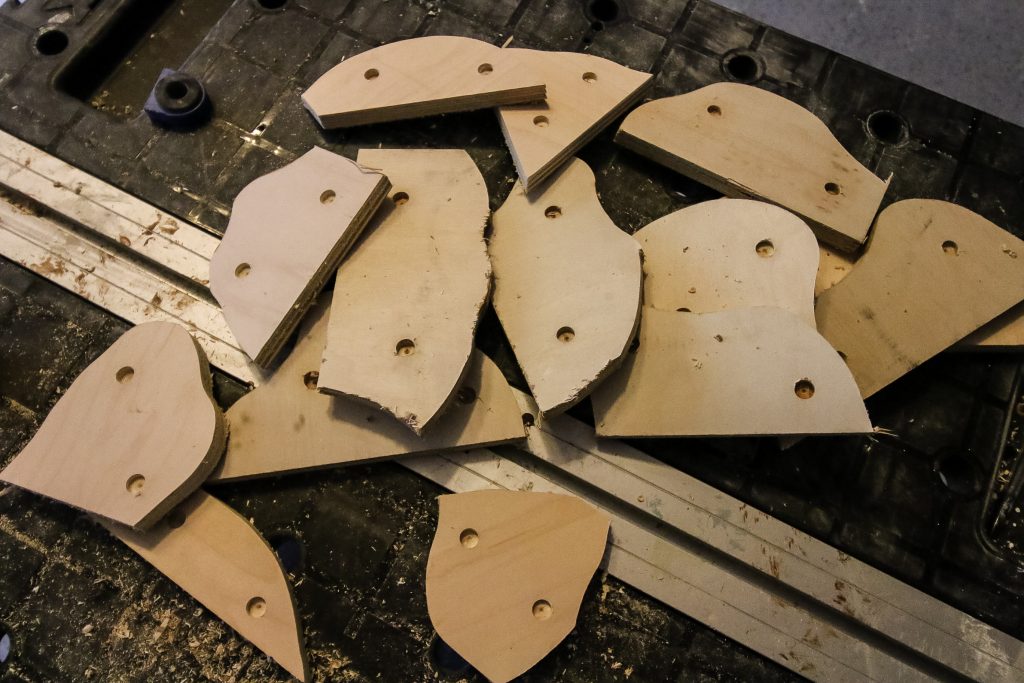 We stained the hand holds with the same colors we stained the triangle ladder, then attached them to the board to create the climbing wall.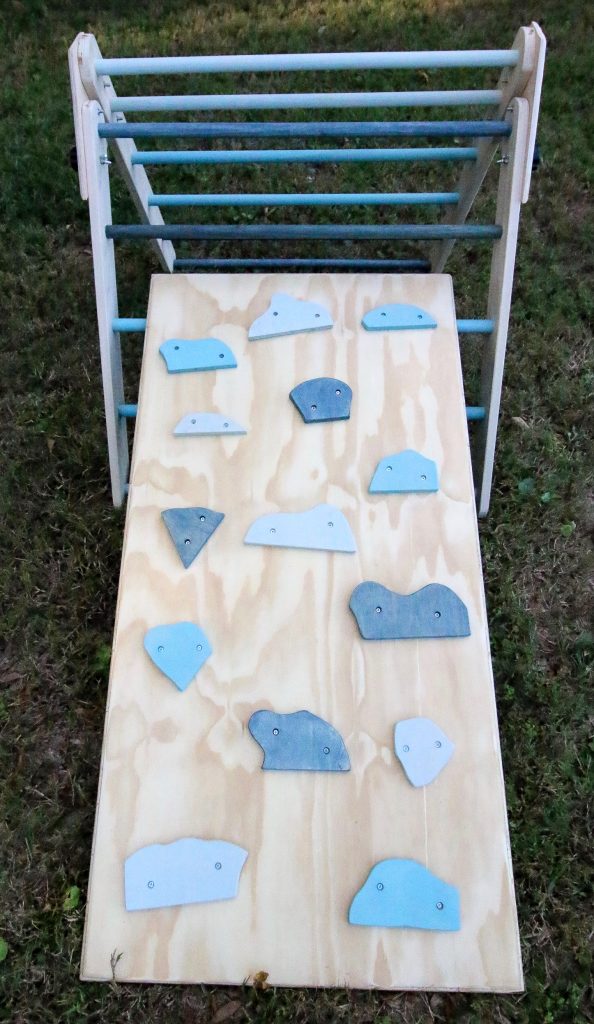 How to Use the Pikler Triangle
This DIY Pikler Triangle is great for multiple uses. The climbing wall can be angled against any of the rungs, creating a unique angled climb on each side.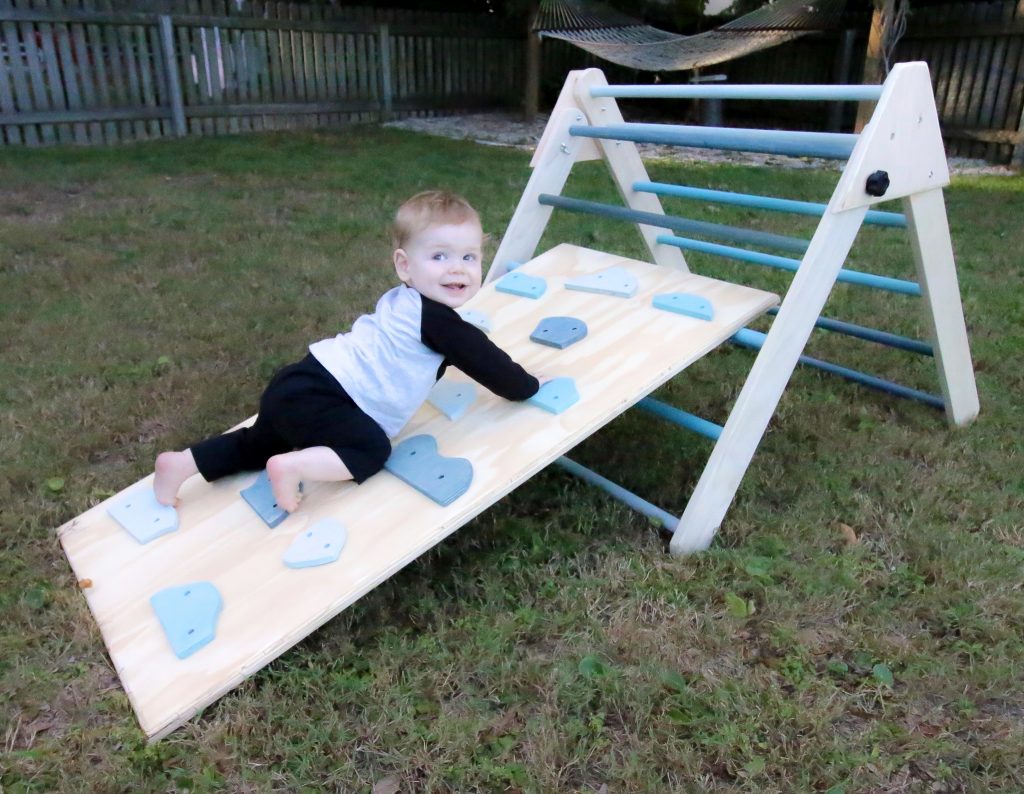 The ladder can also be used by itself to promote learning how to climb. Our son loved it for his birthday and we can't wait to watch him grow and continue to learn how to use it even better.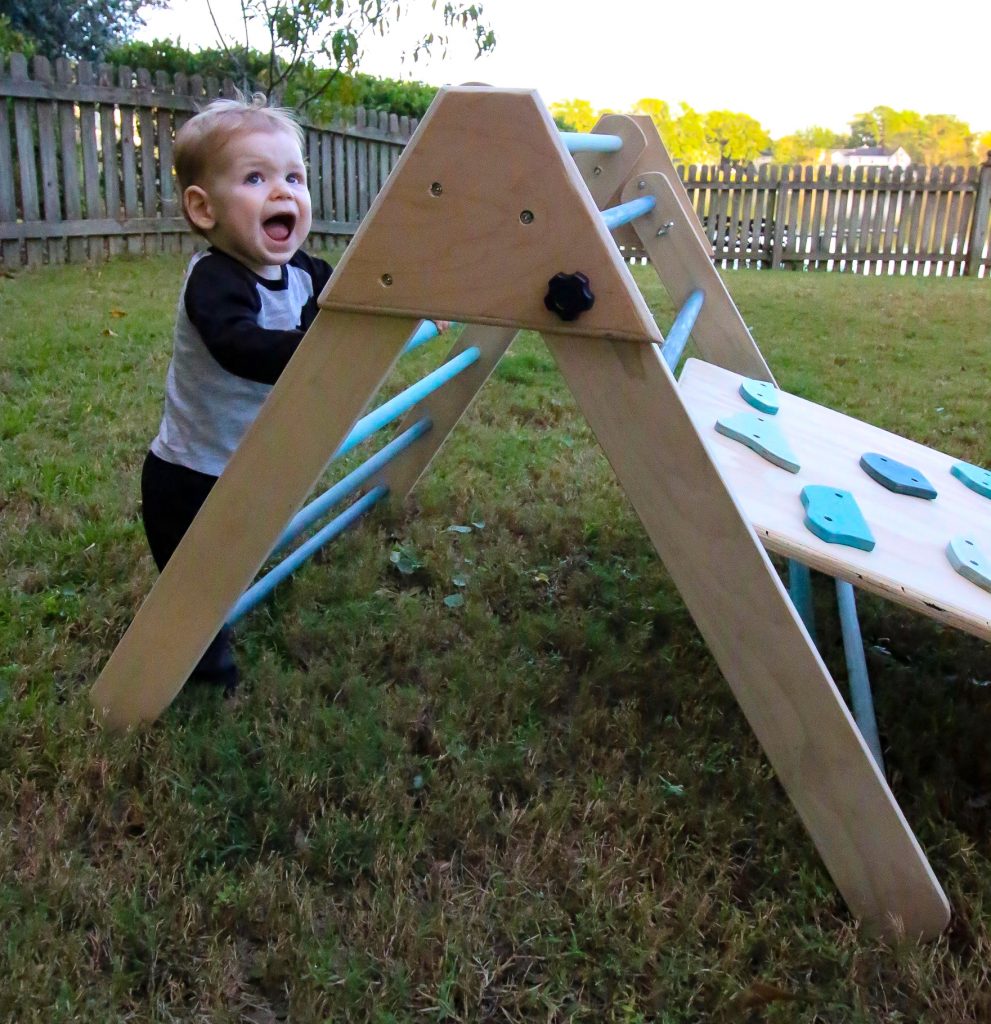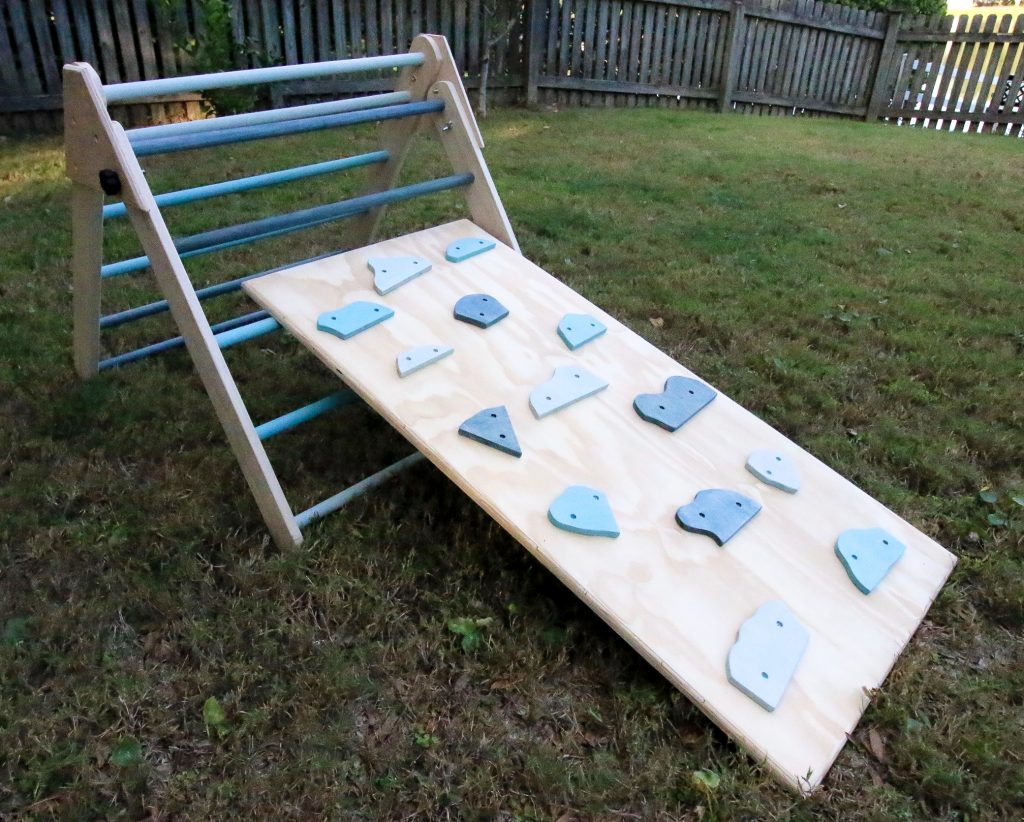 This post contains affiliate links, meaning that if you click through and make a purchase, we receive a small percentage of the sale. Thanks for your support!