Love your cat? From beds to toys to scratchers to climbers, there are lots of things you can make them. Here are tons of ideas of different DIY projects for your cat!
We have a cat and a dog, but I can't lie – I'm a cat person. Cats are chill. They are independent. But, they come through when you need them.
If you also have and love a cat and also love crafting or DIY, you might be interested in doing a DIY project for your cat.
Well, you are in luck because today we are rounding up some awesome cat DIY projects.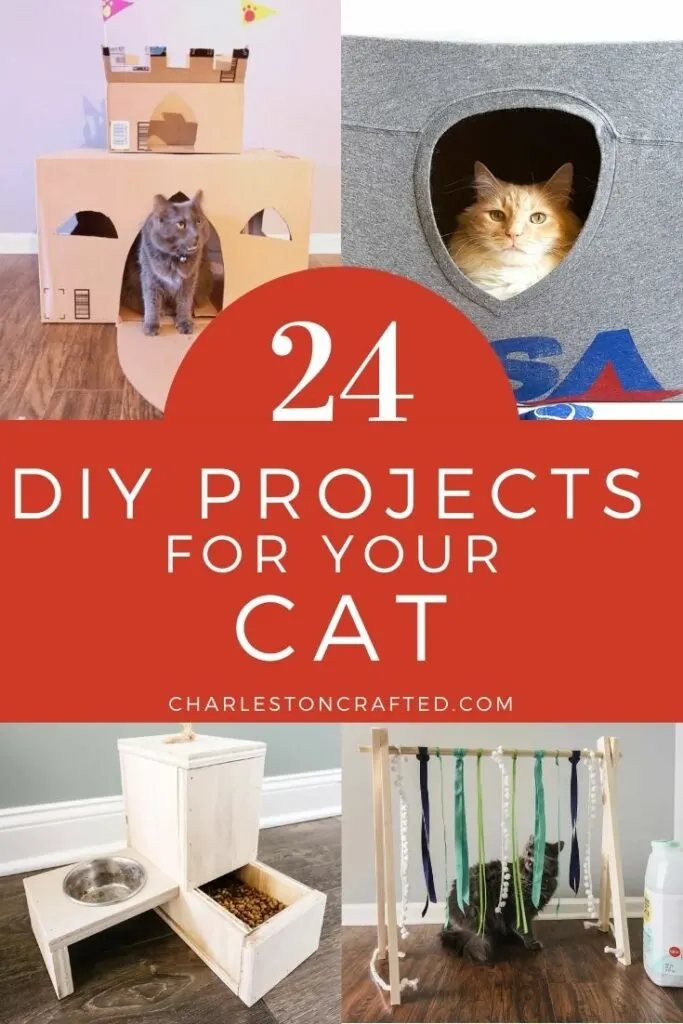 DIY Projects for your cat
DIY projects for cats
Check out these cute and fun DIY projects you can make for your cat!
What's your favorite craft for cats?