Want to make your own rolling dog food container? You will love this simple project tutorial!
This shop has been compensated by Collective Bias, Inc. and its advertiser, MARS Incorporated. All opinions are mine alone. #DineWithCesar #TreatWithCesar #CollectiveBias
Love this post?
We are in the process of redoing our kitchen and planning the makeover has made us realize that our dog food container was sitting in the middle of the kitchen… and had been for six months!
It was one of those things that we didn't have an immediate place for when we moved in, so we just put it in the corner of the kitchen and then it stayed. We can't have it there long term and we blindly didn't think to make space for it when
we redesigned our custom pantry
.
Mealtime is just as important for your dog as for you. We wanted to keep her food inside where it was dry and cool but not make it the focus of our kitchen decor. So we needed a better solution.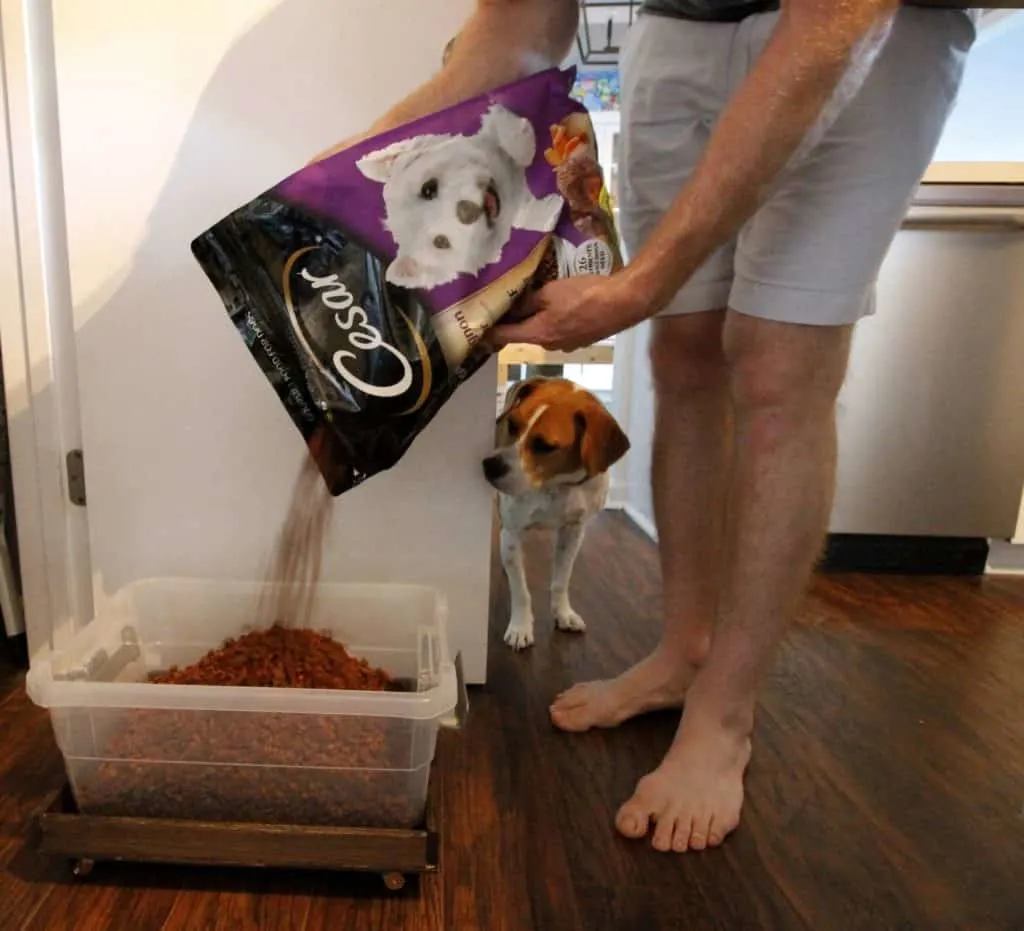 We had space beneath the bottom shelf of the pantry, but it was too short to accommodate the tall storage bin we were using for our dog food. So, we bought a shorter, wider container to fit underneath. Unfortunately, it didn't slide very well on the floor, so we decided to build a rolling cart for it.
What you need:
Airtight container with lid
1/4″ thick wood panel 1″ in width and length wider than container
1/2″ thick wood board with length cut to make 4 sides of the bin
Wood stain in color of choice + rag to apply stain
4 caster wheels + screws to attach them
Drill or screwdriver
What you do:
This project was super simple. We used old scrap pieces of wood to make a tray. We cut the base so it would be big enough for the container, then used wood glue and clamps to attach four 1-inch pieces of wood as sides.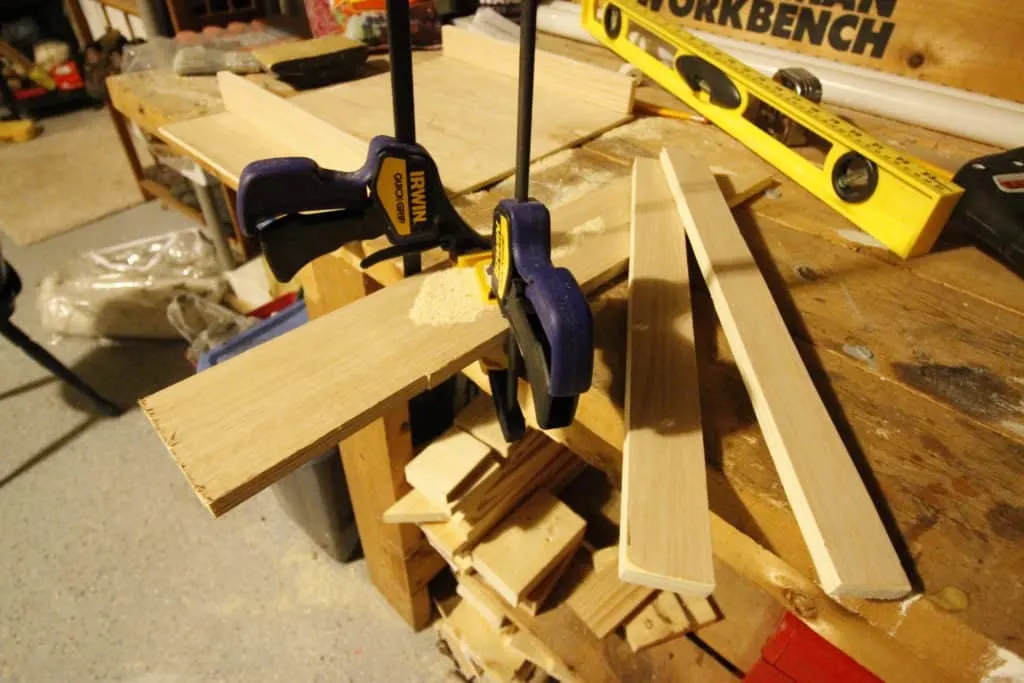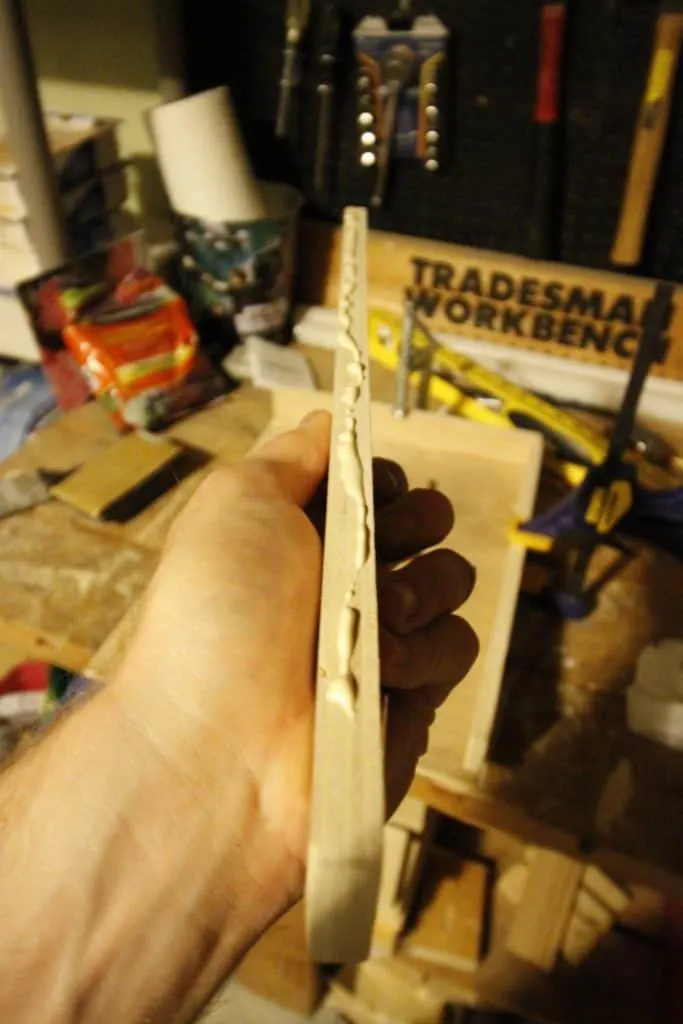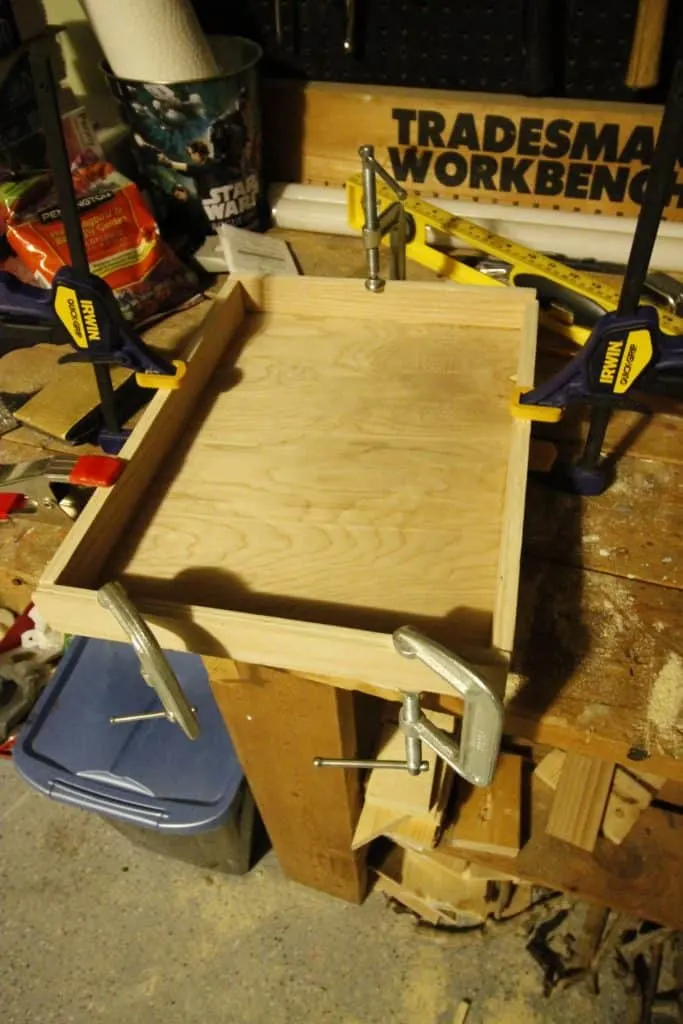 Next step, we stained it to look a lot like our floors. The color is Dark Walnut.
Here are our tips for staining
– I like to apply the stain with a disposable rag. This dark color only needed one coat!
Then, we picked up four 1 1/2 inch casters (wheels) and screwed them into the base of the tray to make it roll.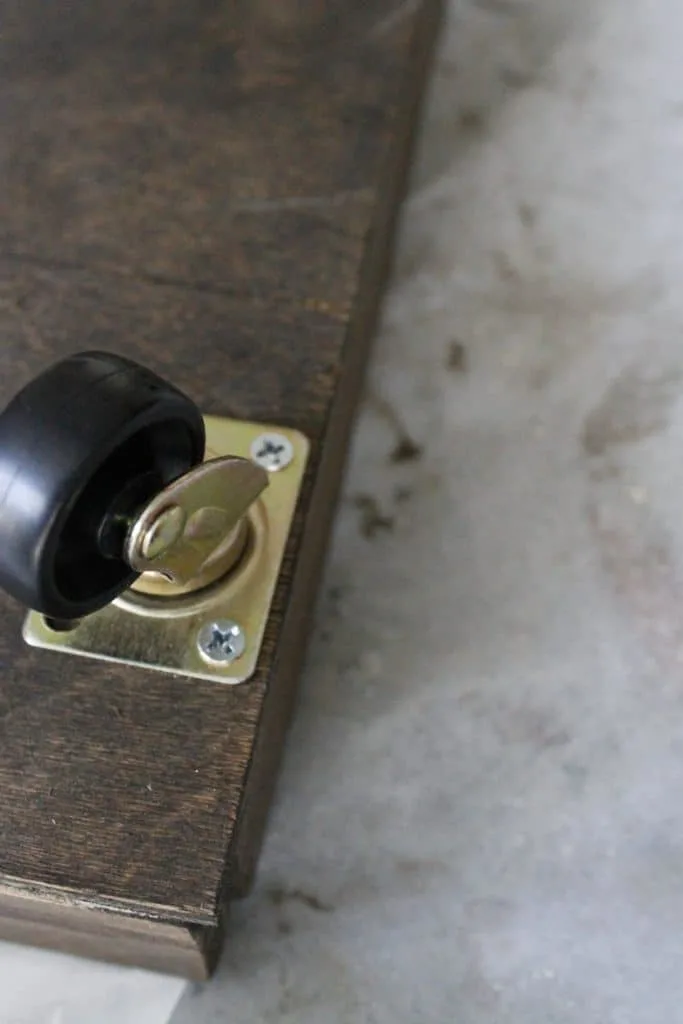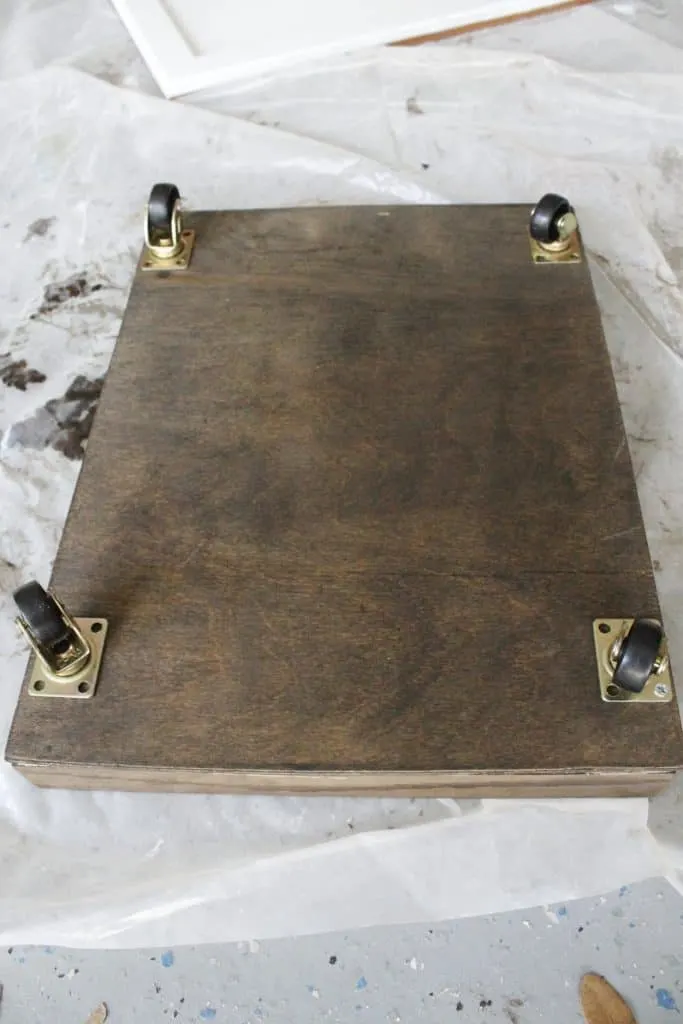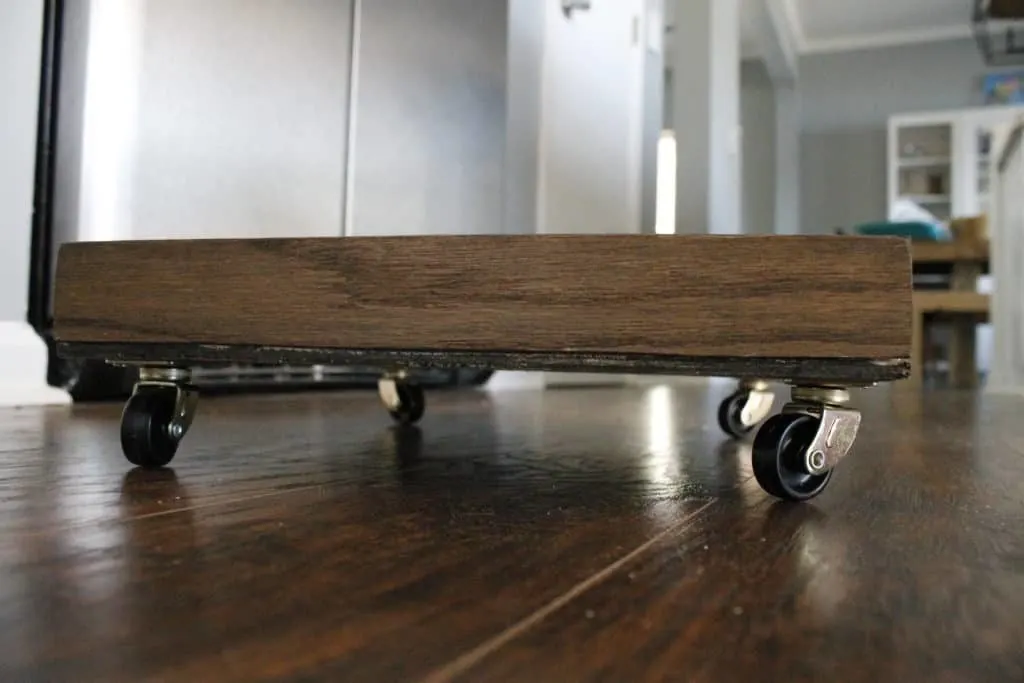 The food storage bin fits perfect on this rolling tray that can now be pulled out easy from our pantry. We are excited to have this new way to keep CiCi's food out of sight but still pretty in the pantry. We are also excited for her new food –
CESAR® Dry Filet Mignon with spring vegetables
.
I was so excited to see that CESAR® is now making dry dog food – we have always loved giving CiCi their CESAR® Pate Mixed Variety Pack wet products as a treat, and the new dry food pairs perfectly with the CESAR® meals we already love. Take a look at how she goes running!
https://www.youtube.com/watch?v=DxCQI-LXHds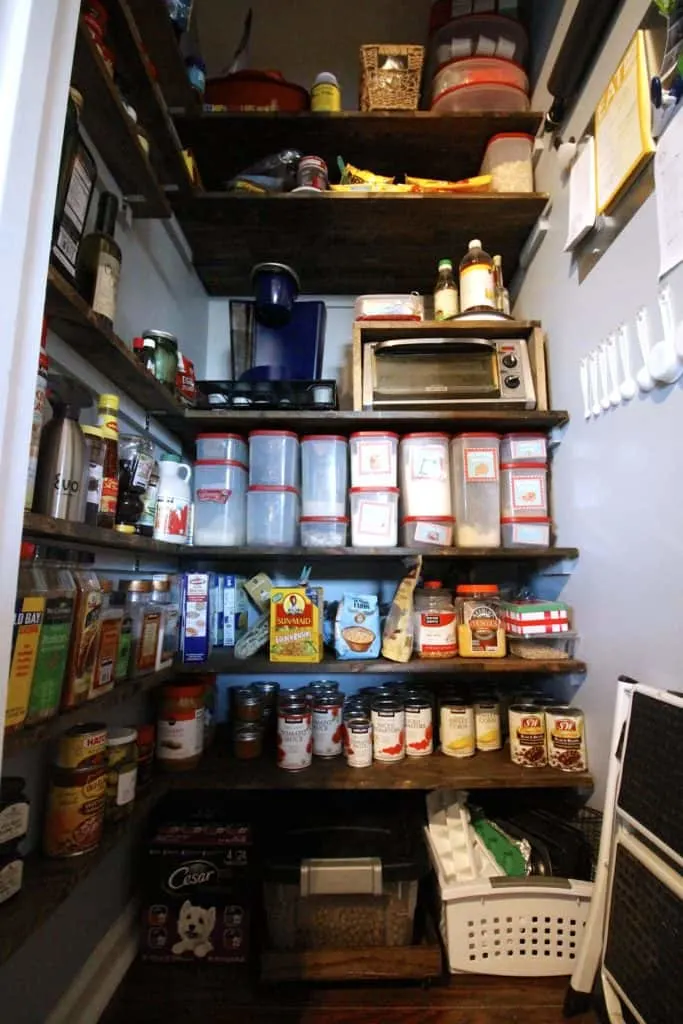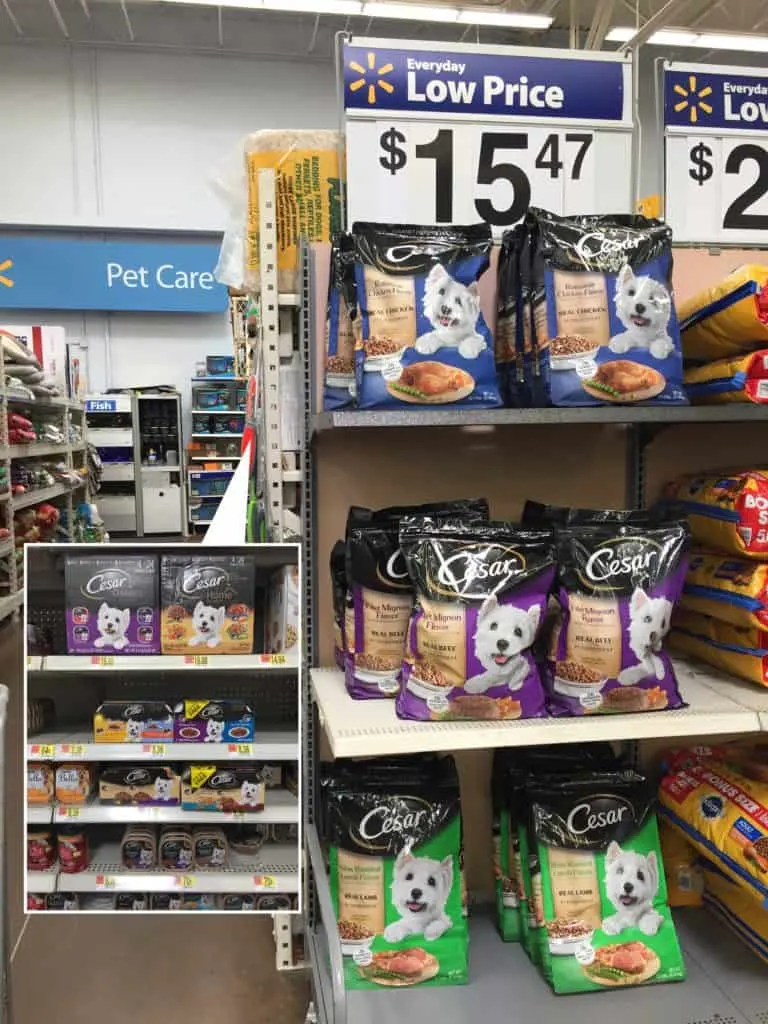 CESAR® lets you feed your dog like family, but keep them healthy at the same time. We picked up our MARS Pet CESAR® dog food products at our local Walmart. They are currently on an end cap display, so head over and check them out.
Click here to check out our project on how to build a DIY self-filling cat food dispenser!