Brainstorming ideas for how to celebrate Halloween while social distancing? Here are some great ideas to keep the fun in this holiday while still staying safe!
Halloween is my very favorite holiday.
I think that I love that it is all about the fun without the big expectations.
I'm not pressured to buy a bunch of people gifts. There's no need to stand in the kitchen for hours at a time making a huge meal and then cleaning up for hours.
Halloween is just about candy + dressing up + laughing + being silly.
But, Halloween under quarantine is totally different.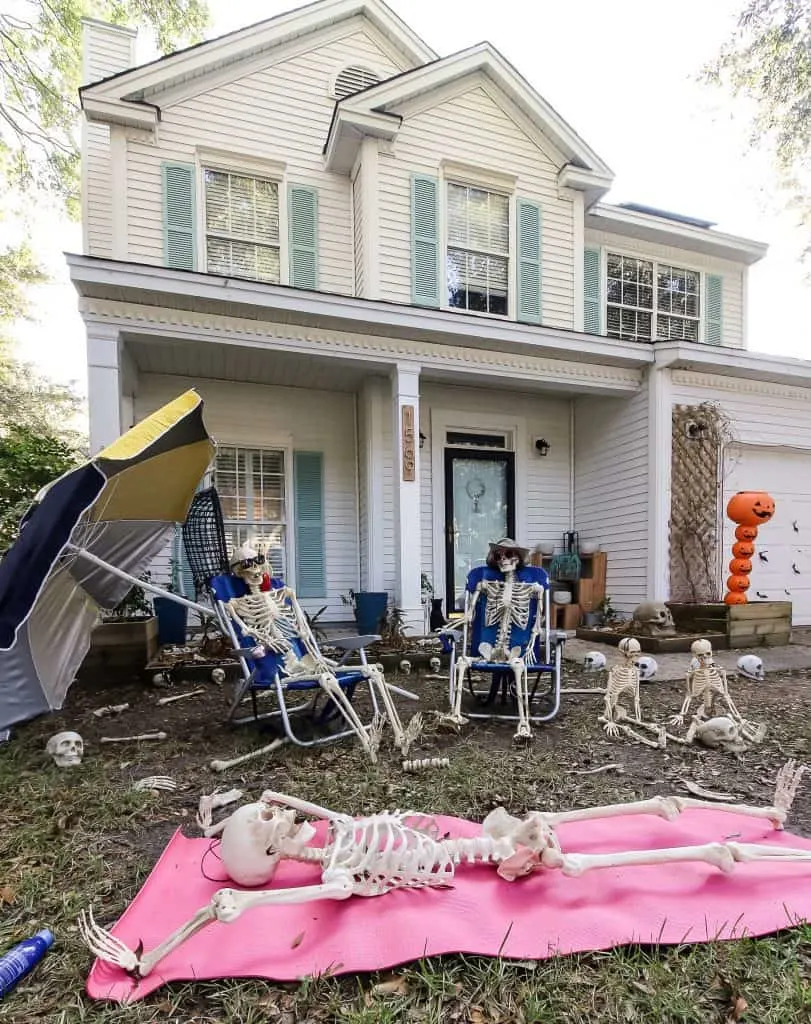 If you are staying away from others to avoid exposure to the virus, then Halloween can be really tricky.
Going door to door? Sticking your hand in a bowl of candy that a hundred other little sticky hands have been stuck in? Very germy.
Kids don't understand any of this. They just want to celebrate and eat candy and have a sense of normalcy.
We are really sad for Halloween to be different this year. Our son will be 2 and is finally old enough to LOVE dressing up, eating candy, and being around other kids.
It's a major bummer.
So, I decided to dig really hard and come up with some ideas for a socially distant, safer, but still fun Halloween experience.
These ideas are targeted at families with young kids, but could be tweaked to work for any one!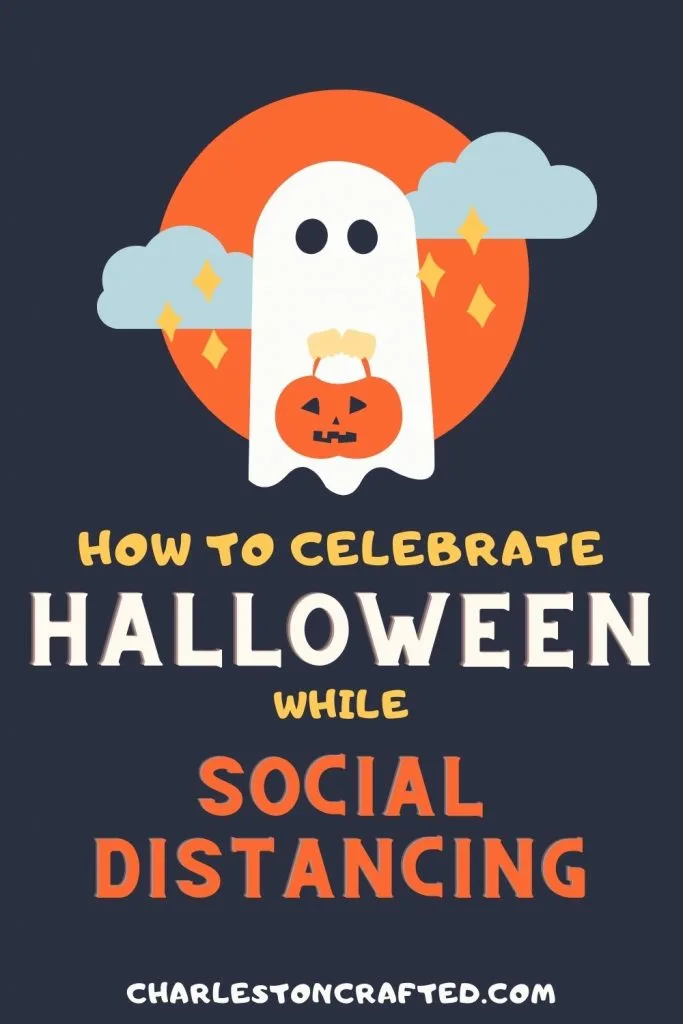 Ways to celebrate Halloween while social distancing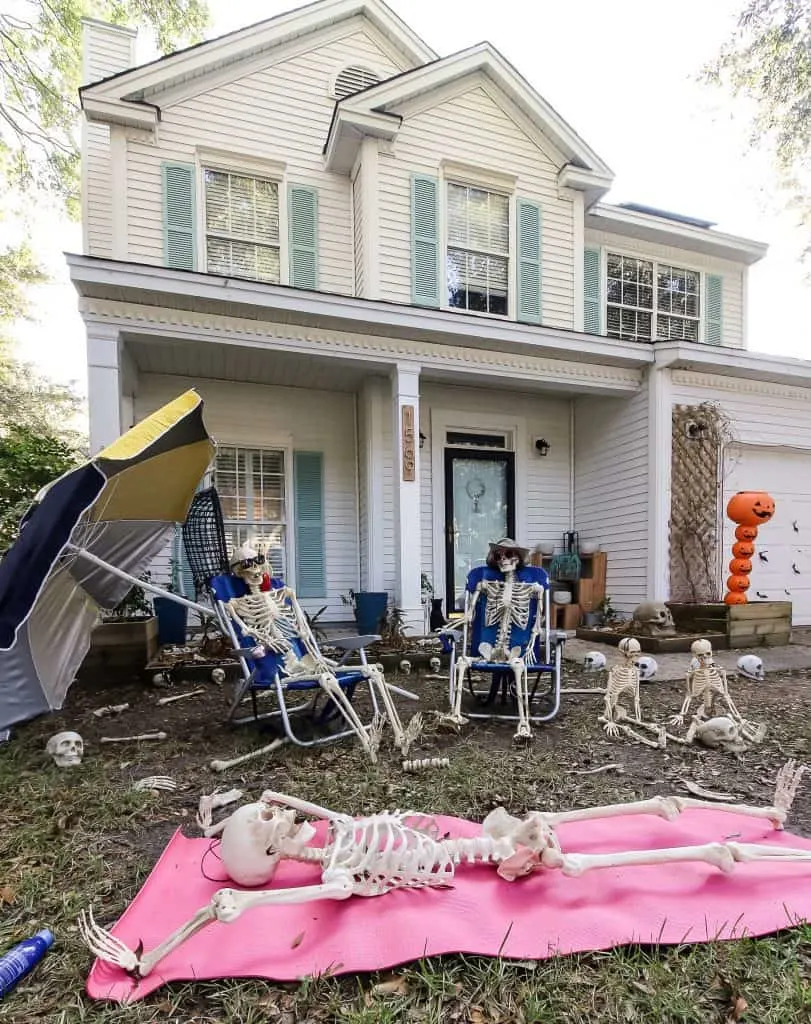 Go over the top decorating your yard
Nothing excites kids like seeing huge yard holiday displays. We have done a skeleton beach display and a pirate battle recently and have neighbor kids stoping and loving it!
A super easy and inexpensive DIY for your yard or porch are these DIY pumpkin topiaries!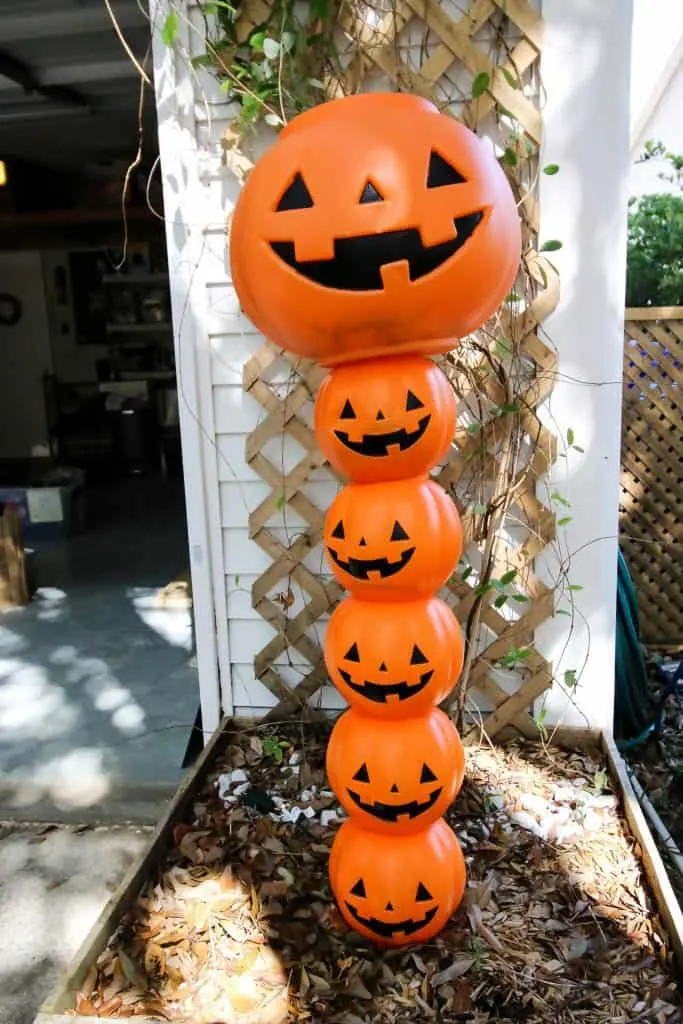 Costume fashion show or Halloween parade
Just because there aren't Halloween parties this year doesn't mean you can't dress up! Use it as an excuse to bust out some old costumes, too, for a full fashion show! Take photos or videos for your kids to re-watch and share.
If you feel comfortable going out in public – while staying distant – coordinate a Halloween costume parade amongst neighbors!
Reverse Trick or Treat
This idea requires a bit of coordination by neighbors, but you could have kids set up at the end of their driveways and have adults or older teens drive around and throw candy like it's a parade!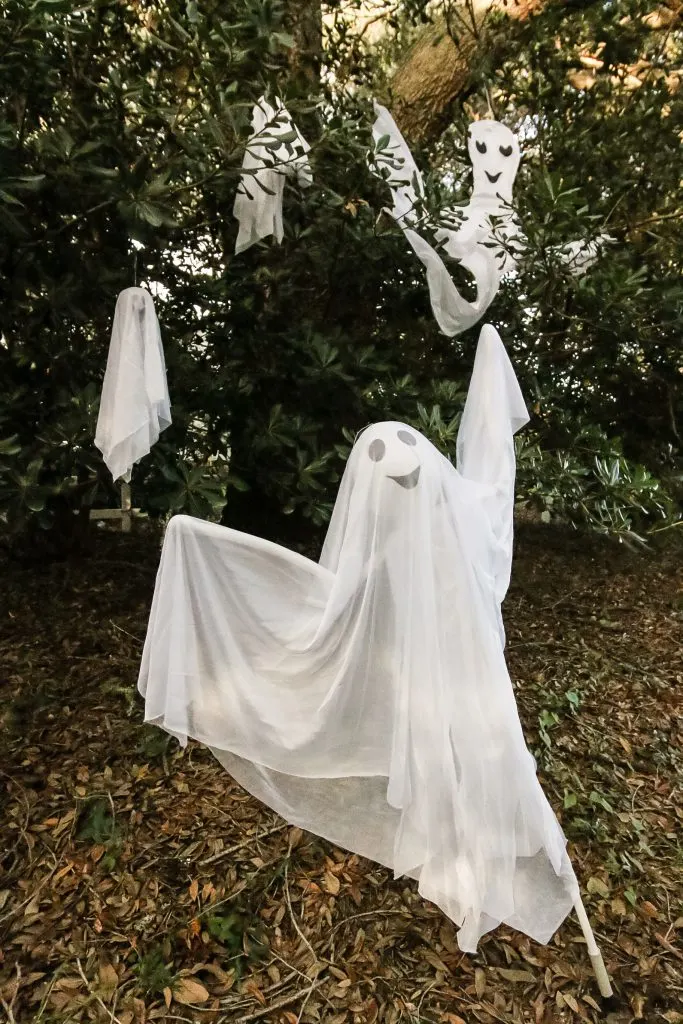 Halloween movie marathon
Whether you like silly or scary, there are tons of Halloween movies! How about watching one a night leading up to October 31? This is an easy way to make the whole week feel special!
Party with your bubble
If you have been quarantining in a "bubble" or with a small group of other families that you trust, consider having a small party with them.
Have each family bring lots of candy! Since it's a small group you can definitely splash for the king sized candy bars!
Candy Hunt
Set up a candy hunt in your yard or home – just like Easter!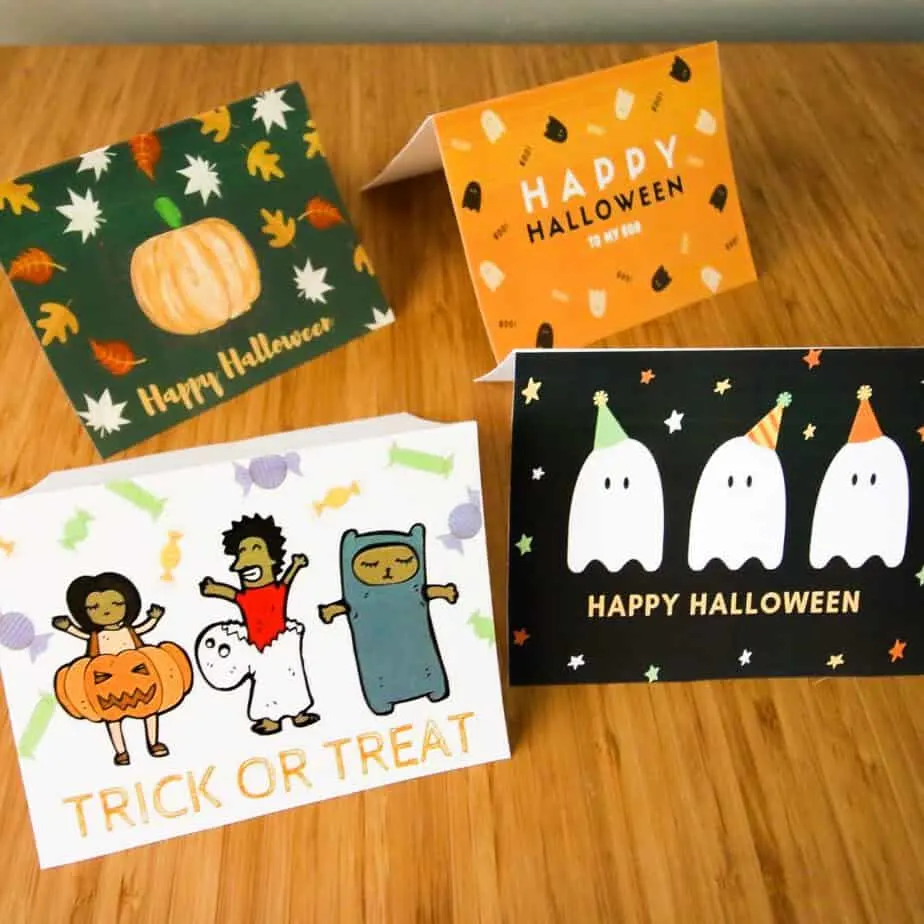 Ice cream sundaes for dinner
You can buy your own candy, but it's not that exciting to just eat candy out of the bag. Consider leaning into the sweet tooth tradition of the evening and serve ice cream and candy for dinner!
Secret santa for halloween
If you have a big extended family, or a big friend group, set up a secret santa! Secret… pumpkin? Ha! That way each kid can get a bag of their very favorite candy or something to make them feel special!
Craft at home
Crafts are a great way to get festive. You can do these crafts on Halloween, or better yet, start them earlier in the month so they can double as decor inside your home!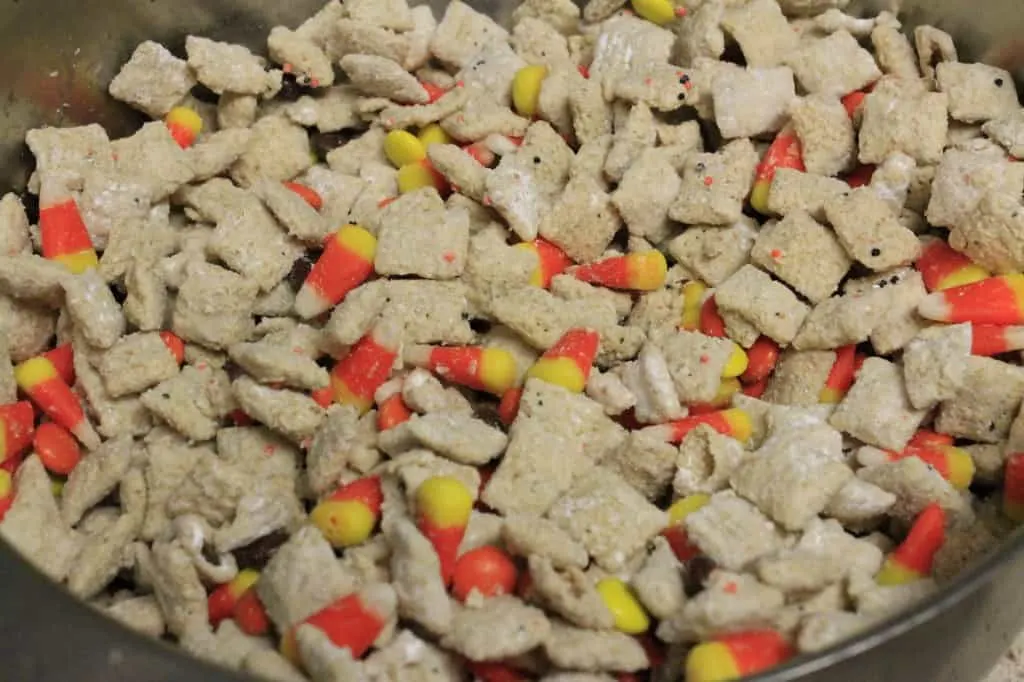 Make special treats
Every holiday is better when you make special baked goods and other fun treats to go along with the theme! Here are some great ideas for Halloween treats!
How are you celebrating Halloween this year?