Social distancing at Christmas time is tough. Many people miss getting together at parties. A highlight of many Christmas party is Secret Santa! Here's tips for hosting a remote Secret Santa exchange.
Let's get real: it's been a long year.
Everything is cancelled, and with it, many holiday parties aren't happening.
Maybe you are now a remote workplace and you miss your holiday party, since you can't meet face to face.
Or you might normally have a girls night or neighborhood holiday parties that are cancelled this year.
It is so hard to connect with friends and family virtually. No matter how hard we try, virtual happy hour is just not the same.
This holiday season, you can still bring a little bit of normalcy back with a holiday gift exchange.
You'll just have to work a little harder to make it still feel fun!
Click here for all of my Christmas social distancing ideas!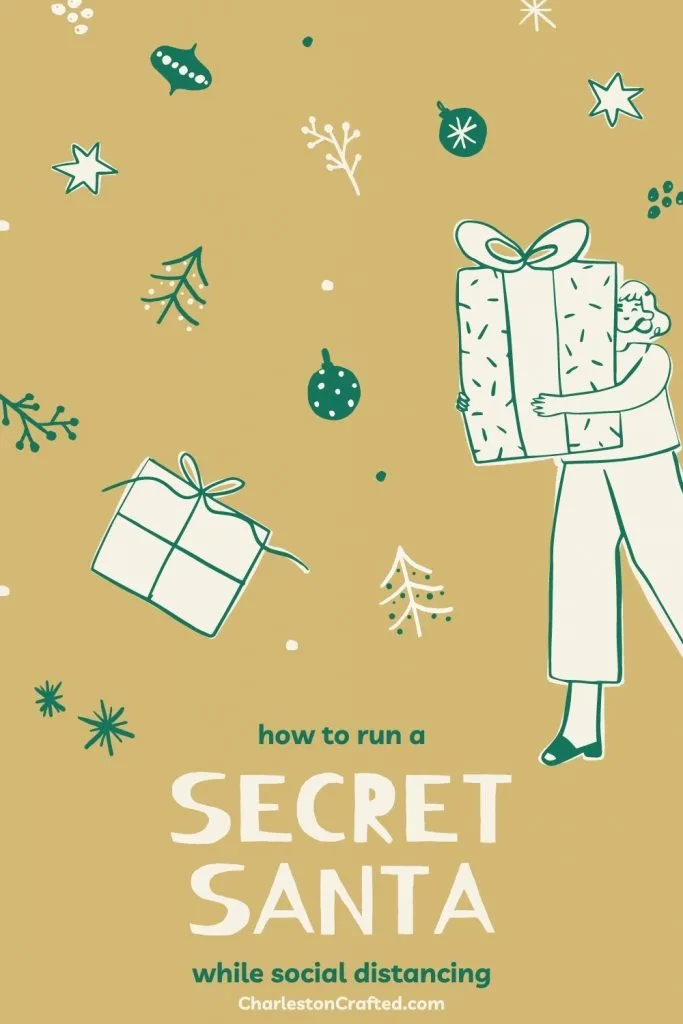 Social Distancing Secret Santa Ideas
Invite the right crowd
It's really important that people at the gift exchange know each other.
Random friends from different parts of your life can work at an in-person event, but when gifting virtually, stick to groups of friends.
It's better to have less attendees than too many when working virtually anyways.
Plan Early
You'll want to book a time when everyone is available to "meet". It's not nearly as fun if you don't open all of your gifts together!
Set a time and date that works for everyone and then send an official invitation.
Use a software designed for gift exchange – like Elfster. They offer a free gift exchange program that is very easy to set up and send out!
Create wish lists – or not!
Now comes the tricky part – do you want to create wish lists or just send gifts that you think the recipient will want?
This is when it's important to know the others participating in the exchange.
Unlike a White Elephant, where you buy a gift not knowing who will get it, a virtual Secret Santa requires the gift to be designated to a certain person at a certain address.
Wish lists obviously mean the person will get something they want.
That's not always as fun as a silly surprise. Doe what works best for your group!
Shop for gifts
Order gifts online and have them shipped to the recipient.
You will want to put on the gift label something to indicated that it is a gift.
For example, if the gift is for Mary, address the box to MARY'S SECRET SANTA so she won't open it early!
Set a deadline to order gifts by that is a few days before the exchange. You don't want anyone to be left out!
Here are some funny White Elephant gift ideas on Amazon!
Local party?
If you are having a local party, you COULD make it work without knowing who the gifts will go to – more of a true White Elephant exchange.
Have a designated drop spot like a box or basket on someone's porch or at your office.
Have everyone drop off a WRAPPED gift by a certain date.
Then, have everyone go pick up a gift a few days later.
This obviously requires people to go to a designated spot twice, but it's the only way to get random gifts without meeting in person.
Have the party!
Party time! Meet at your set time and get ready to have fun.
I suggest you don't just open presents but have a little fun first.
Here are some ideas for the virtual Christmas party (before you open gifts):
Have a cocktail, drink, or snack that you all eat together. Put it on the invitation so people have the right snacks.
If you drink cocktails, consider mixing them together live on your video chat.
Sing Christmas songs.
Send out a puzzle in advance like silly word scrambles or Mad Libs.
Have a dance party to Christmas music!
Tell everyone to dress up and vote for the best outfit/tacky sweater/video backdrop.
Open gifts
Select an order to open gifts. Then, have each person open.
The recipient has to guess who their gift was from!
Keep it moving or take your time, whatever you do, enjoy your time "together" and have a great time!
Whatever party you are having – adults or kids, family friends or co-workers, I hope that you have a great one!
Love Christmas? Click here to get FREE printable funny gift tags sent to your inbox!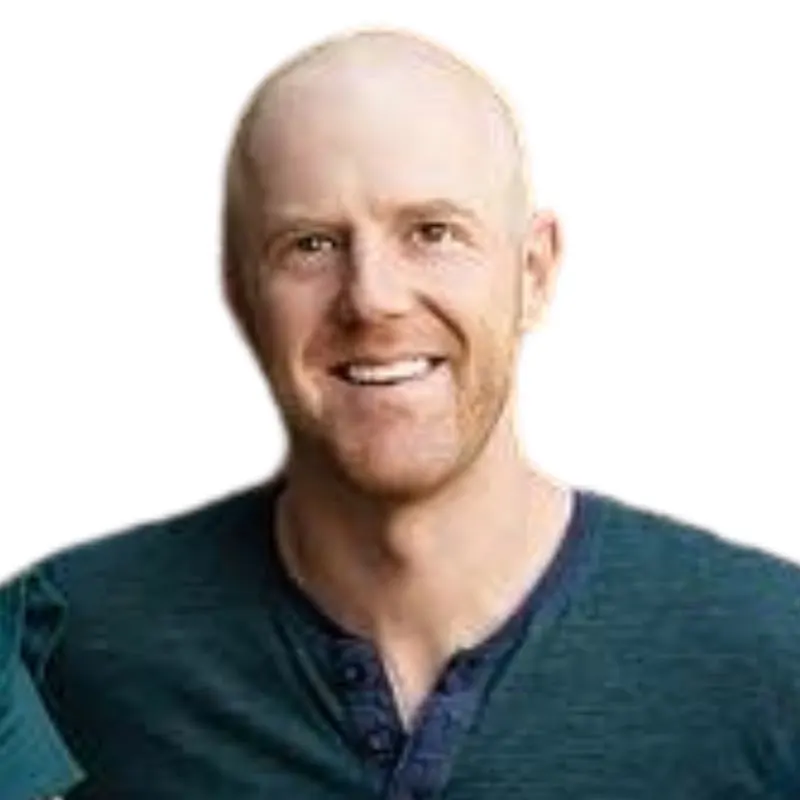 Hey there, I'm Sean, the woodworking enthusiast and builder behind CharlestonCrafted.com! Since 2012, I've been sharing the magic of turning raw materials into beautiful creations. I love teaching others the art and satisfaction of woodworking and DIY. I try to inspire fellow crafters to make something extraordinary out of nothing at all.