Looking for a funny Halloween yard decoration display? We love decorating our yard and home with skeletons for Halloween and this year decided to make a skeleton beach display! Check it out!
Last year we had a Skeleton Pirate Battle in our yard. But, this year it's over 90 degrees outside. We needed something more seasonally appropriate.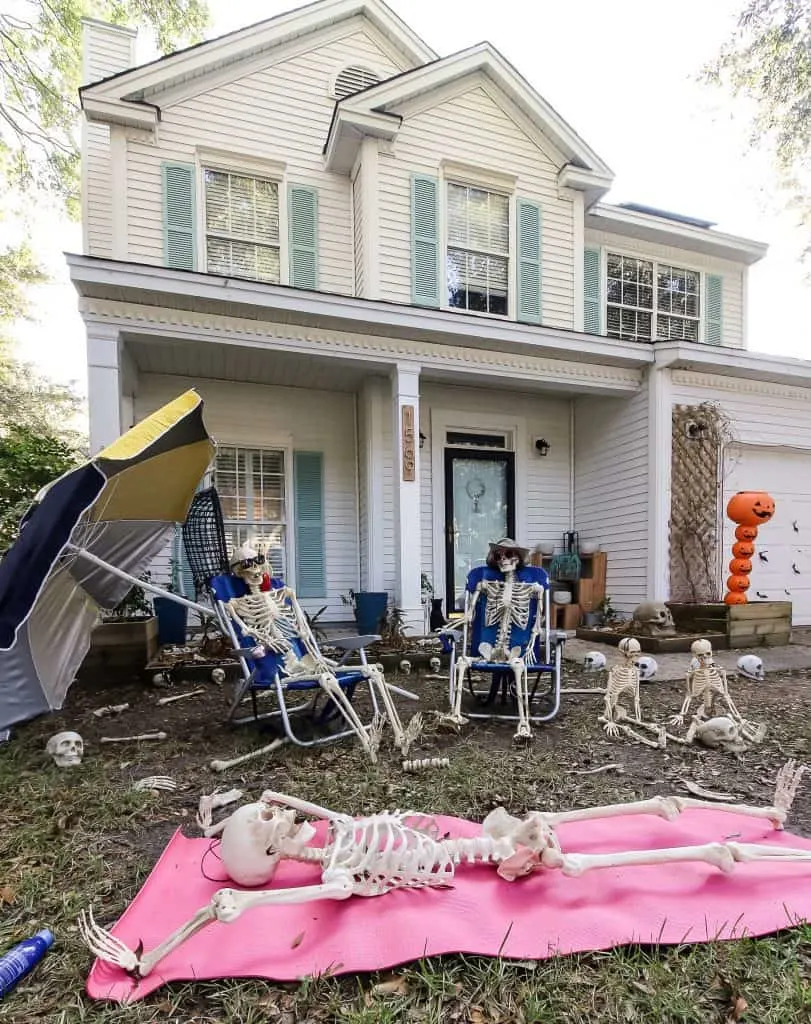 So, we set up a skeleton beach day! We pulled out our beach chairs, a "towel" (ok it's a yoga mat, it's more weather-resistant) and even our beach umbrella.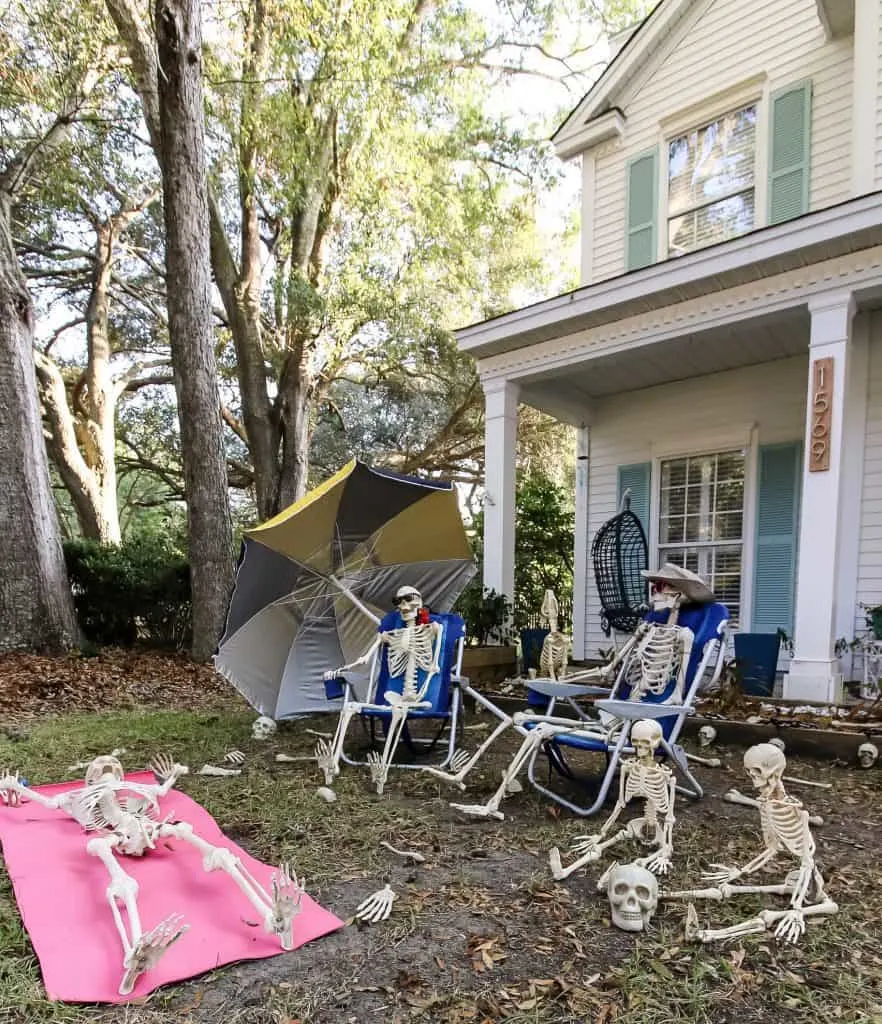 I used packing tape to give them sunglasses (their lack of noses and ears made the glasses not want to stay on).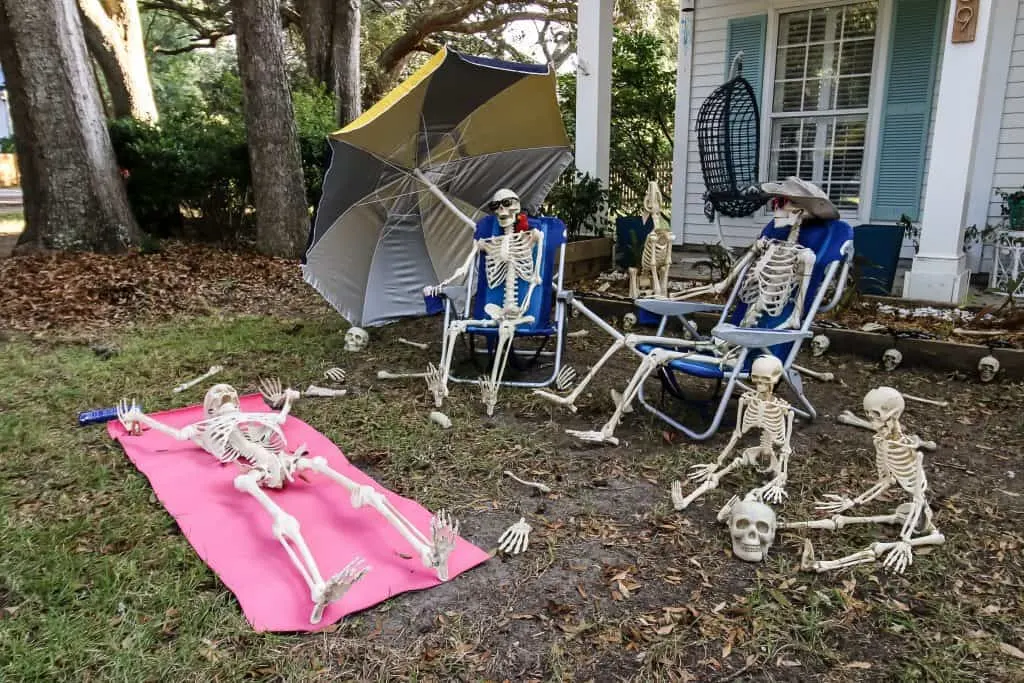 As far as DIY Halloween decorations go, this was honestly really easy to set up. I am all about using things that you already have on hand, in combination with a few fun Halloween-specific decor items to make a big impact.
Shop our Outdoor Halloween Decorations on Amazon!
The skeletons are all posable and hold their positions really well. There are really so many posable skeleton ideas, but we kept it simple by sitting them in chairs. They are really the ultimate outdoor Halloween prop!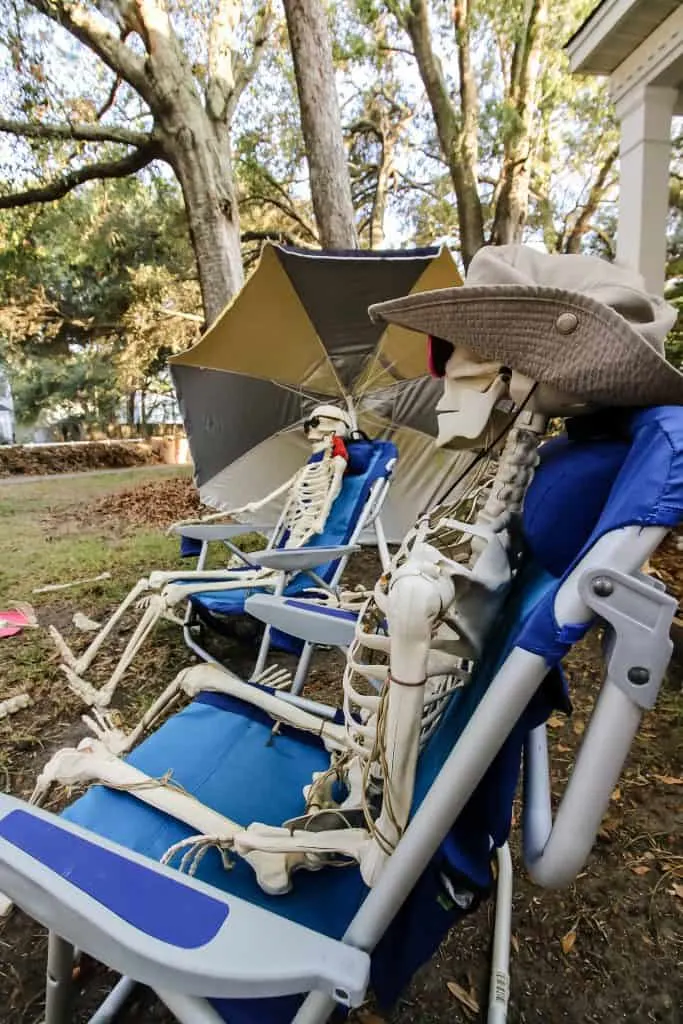 We used sticks to prop up the smaller skeletons. They are playing, instead of with a pail and shovel, with a skull. Spooky!
Don't forget our dog skeleton chilling there in the back!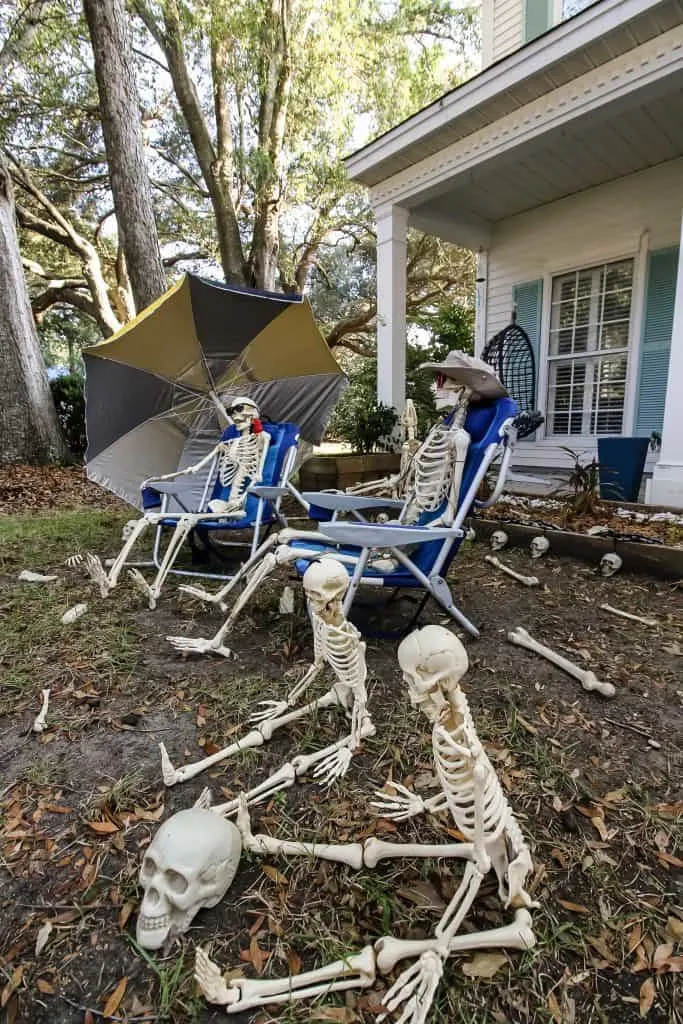 I love the idea of skeletons doing funny things and this whole set up really has me laughing. And we have gotten so many comments from neighbors! I even saw our mail man pull the truck over to take a photo!
I also added my flying bats to the garage door instead of the front door this year. I LOVE the dramatic effect!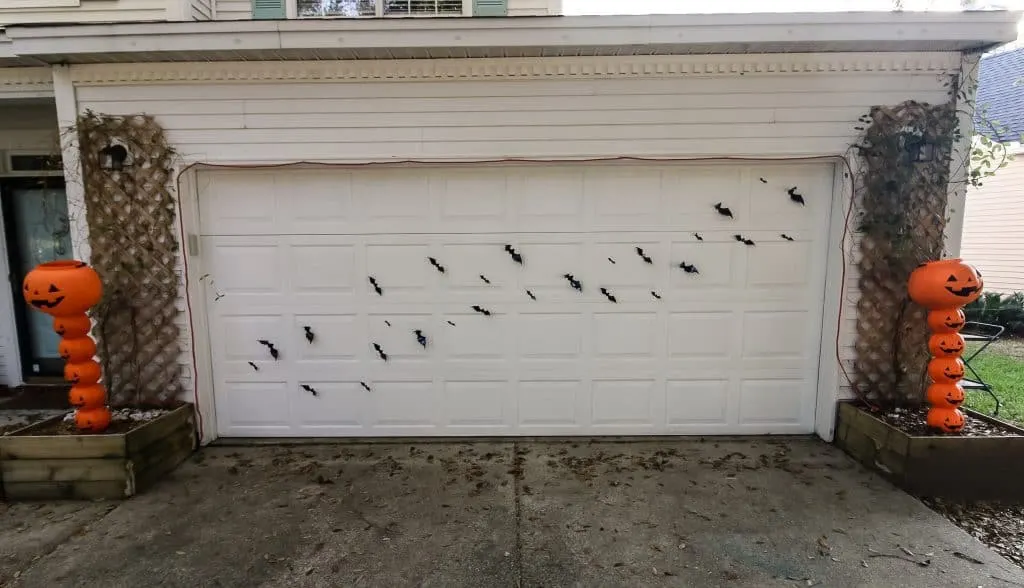 We also of course set out our concrete pumpkins, which were a fun DIY a few years ago.
I love our Halloween yard decorations this year and hope that the trick or treaters love them, too.
Love Halloween? Be sure to download our FREE printable Halloween greeting cards!