Did you build a project out of whitewood? We tested tons of wood stains on white wood so you can see how it might look on your project!
Whitewood is a very popular wood for beginner woodworkers to build with.
Why? Because it's cheap.
What is Whitewood?
Whitewood is the generic term that hardware stores like Lowes and Home Depot give to light colored, soft wood. Here's our full article explaining what white wood is!
It's usually pine, but depending on where you live, could be balsam or aspen.
In general, it's bent, its warped, and it's cheap for a reason.
But sometimes cheap is what you need.
If you build something from whitewood and need to stain it, you're not going to fool anyone into thinking that it's nice wood. But staining it the right color can make it look much better than it is.
White wood usually is very light with some dark knotting.
Here's how it look stained!
Want to stain wood white? Check out the best white wood stains!
The best stain colors for white wood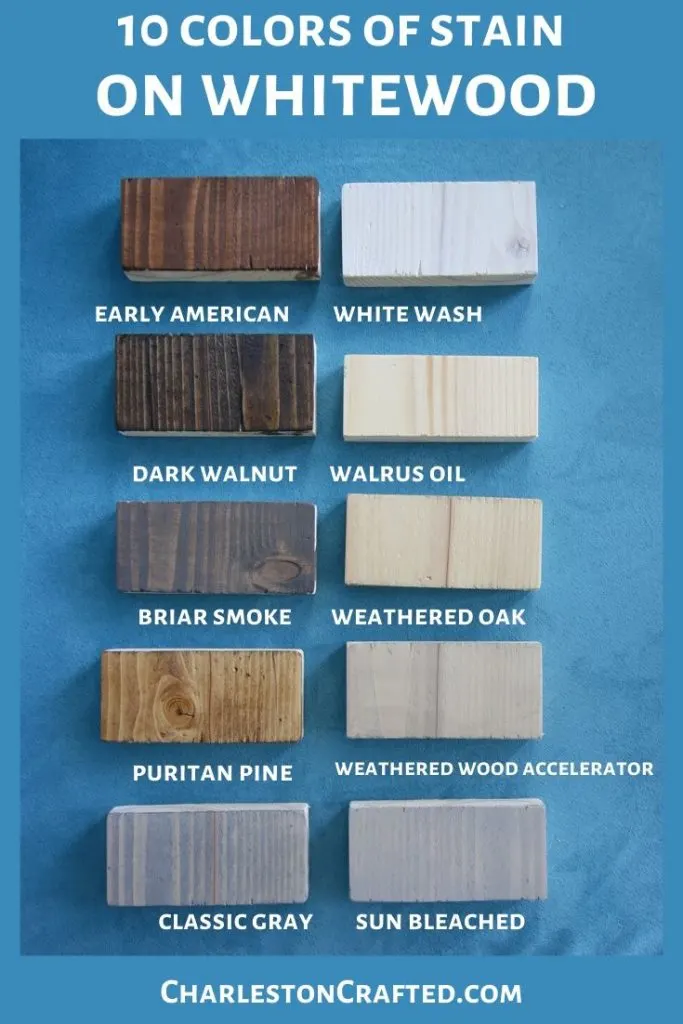 The best light stain on white wood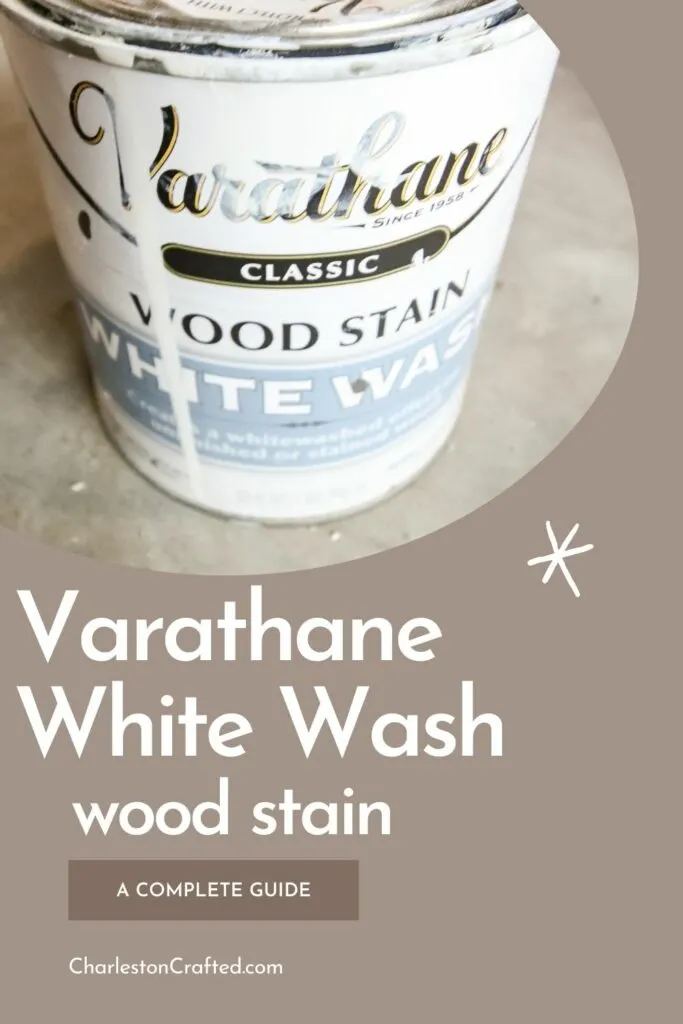 I like putting a White Wash on whitewood. White wash gives a good level of white coverage that covers the natural yellowness of the underlying wood and tones down the knots a lot.
White washed whitewood honestly looks like the whitewashed Ikea furniture, so if you like this look, go for it!
Read my full review of White Wash by Varathane.
The best dark stain on white wood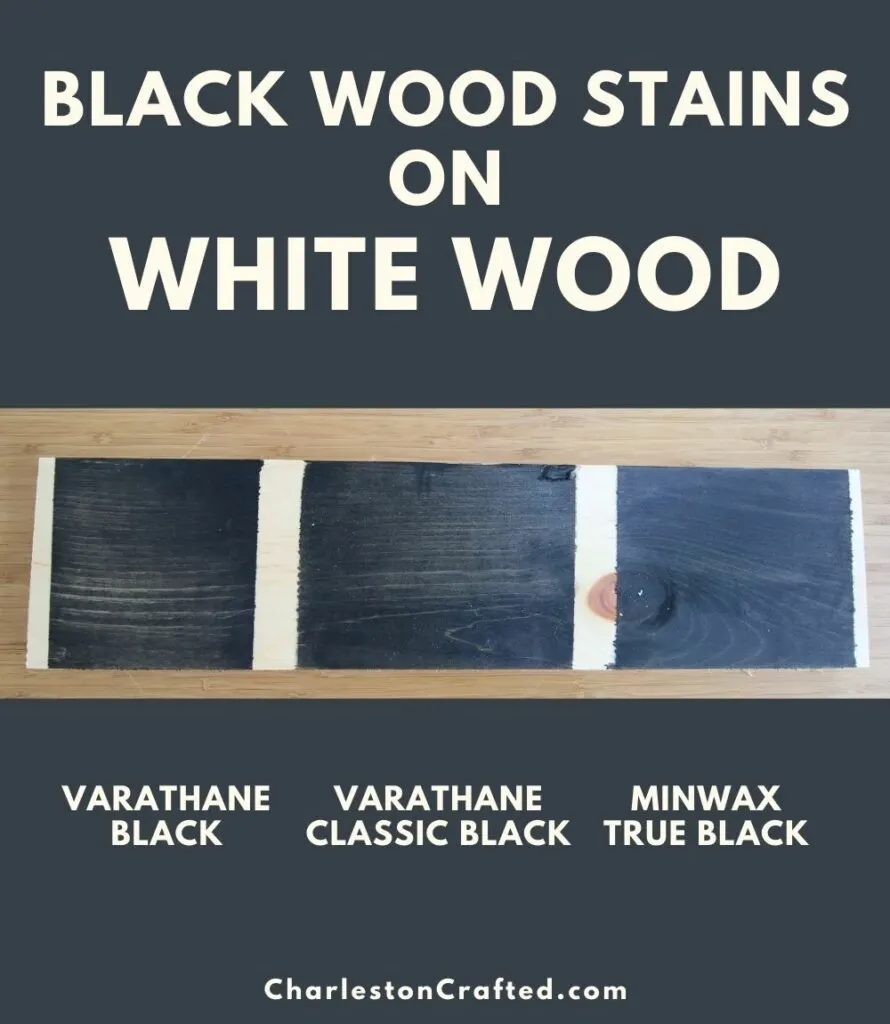 I really like a black wood stain on white wood. Minwax True Black gives really good full coverage. You can still see and feel the grain of the wood ridges, but you see no coloration in them.
This is a great option if you want white wood to blend with black metal!
Read my full review of Minwax True Black.
The best gray stain on white wood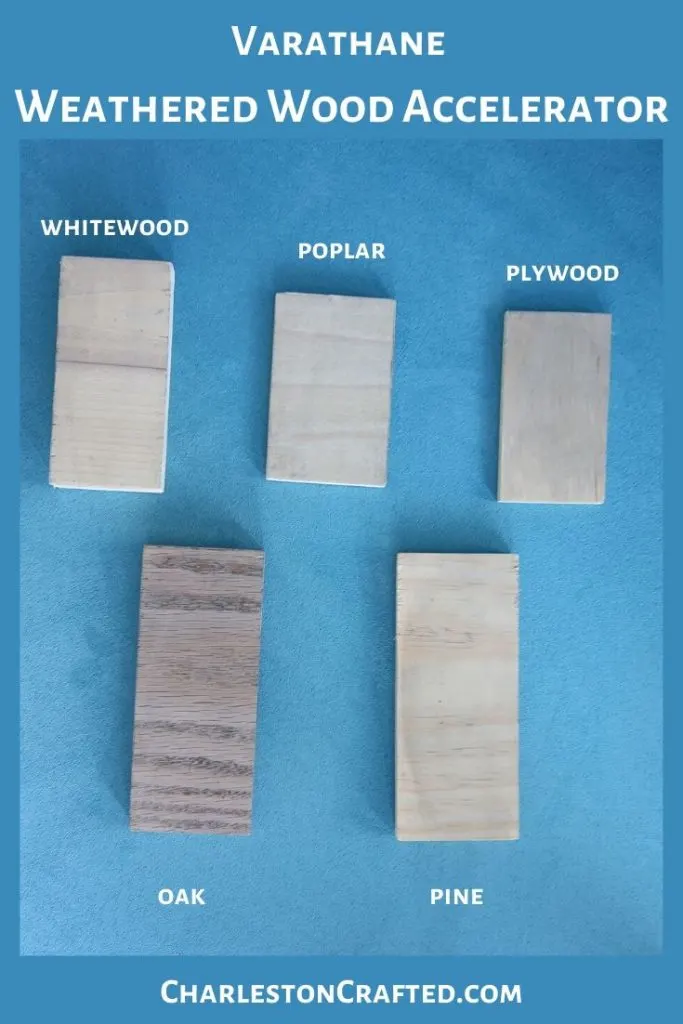 If you want a light gray wood look, I would suggest Weathered Wood accelerator.
This is a cool stain that gets darker over time and gives wood a weathered, aged look. It actually almost looks like driftwood to me!
Read my full review of Weathered Wood Accelerator.
Tips for staining white wood
Like many soft woods, white wood has a tendency to get splotchy. Applying a pre-stain or wood conditioner can help to prevent splotchiness.
Read my guide to sealing stained wood.