I've learned a lot about layers since getting married. There are layers to everything from your marriage to lasagna to pillows on the bed. There's also layers on surfaces that I never would have thought of. What am I talking about? Well, I've always said, "if you have hardwood floors, why would you want to put a rug down?" That's just one example of styling our home through layers that I've learned in the last year and a half. So like for this project, why can't I just put decanters and candles down on top of the bar? Well you can, but adding something like a tray adds layers and depth and a visual appeal to the space. You want it to be nice looking though, so here's how to make a wooden bar tray.
How to Make a Wooden Bar Tray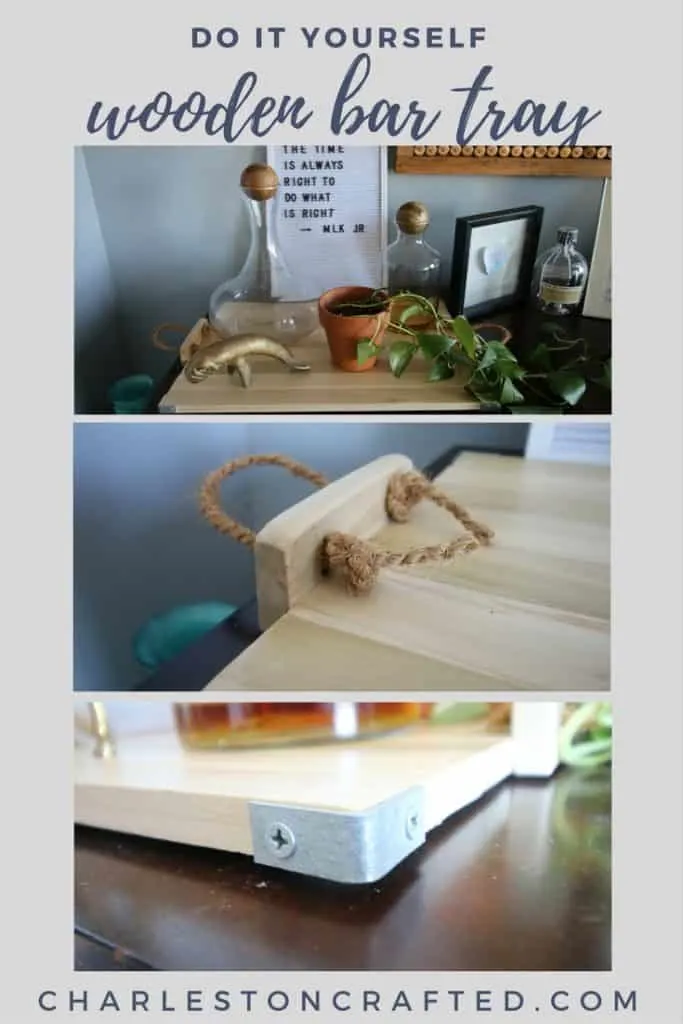 This is a simple way to make a wooden bar tray. Start out by getting some nice wood, like poplar or oak, something with a nice grain. Pre-cut, four foot long 1″x2″ boards are great for this project, but if you feel like ripping some boards down, power to you. We cut two 20″ pieces off of each board and made 10 pieces total. This was going to fit our space the best.
After sanding them all down, we arranged them based on how we liked the grain. The light grey undertone to the poplar we chose was actually going to work perfectly for our space to balance out the dark walnut bar top. If you want a stain, now would be be the time to do it.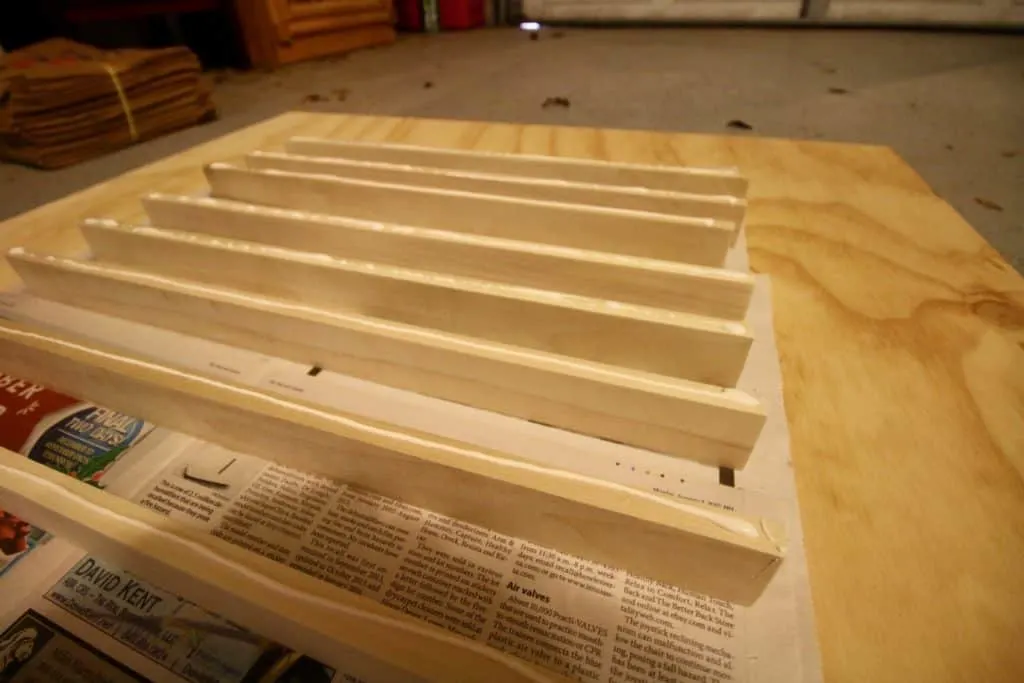 We then stood each board on its side and put a line of Gorilla Glue down on each edge, then turn them down, pressed them together, and clamped them tight.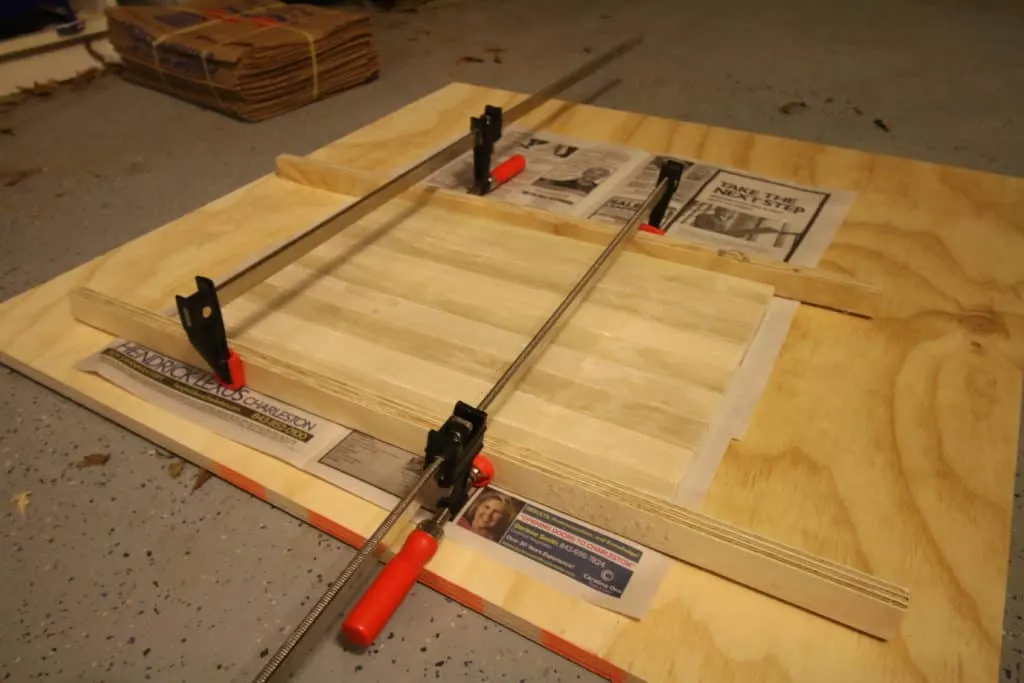 While the glue dried, we took two of the scraps cut off of the boards and used our RYOBI One+ jigsaw to cut a half moon on one edge of the piece. We drilled two holes in each piece to thread rope through as a handle later.
After the glue was dry, we sanded down the entire tray to make sure all the glue was gone and the edges were flush. Then, we used the Gorilla Glue again to attach the two curved pieces to the two sides and clamped them down.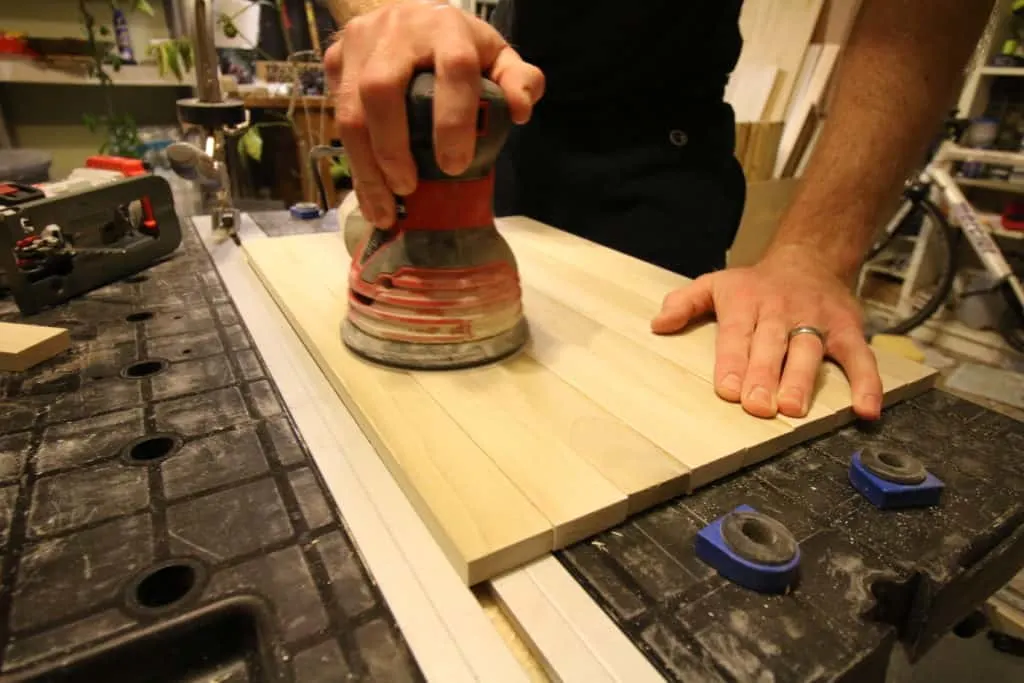 Once everything was done, we threaded the rope through the holes and tied knots off on each end. Then we added 1″ corner braces to each corner to finish off our rustic look.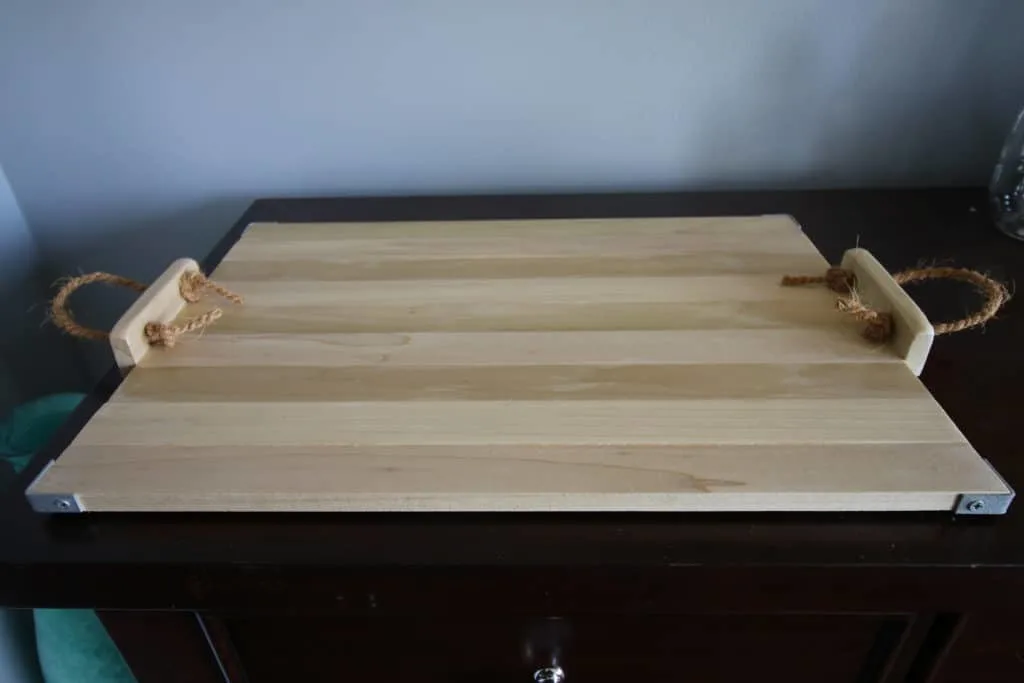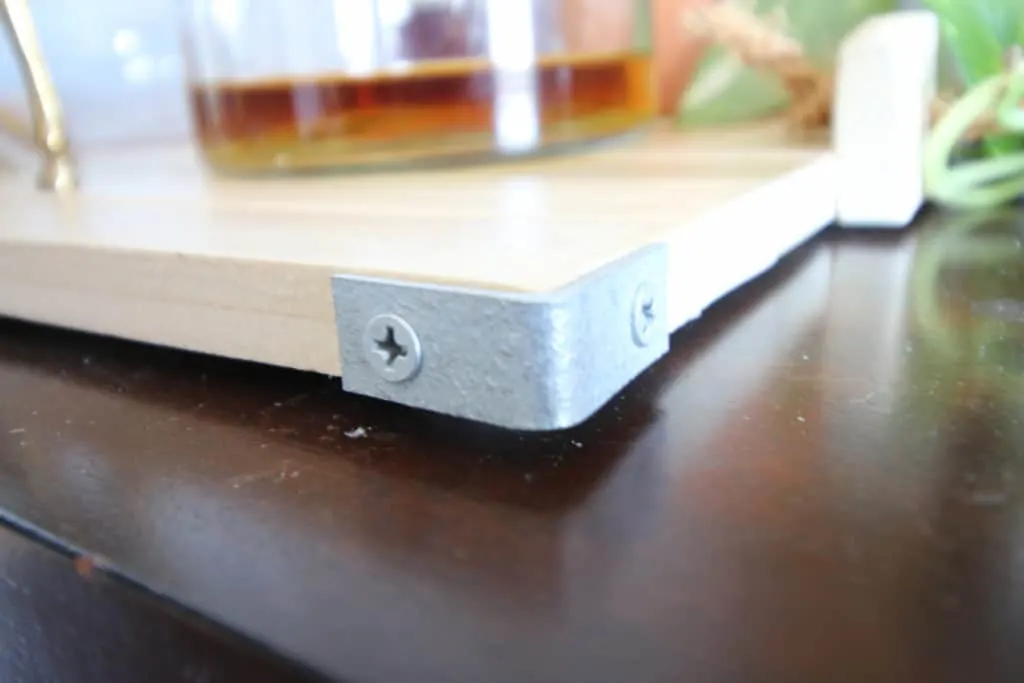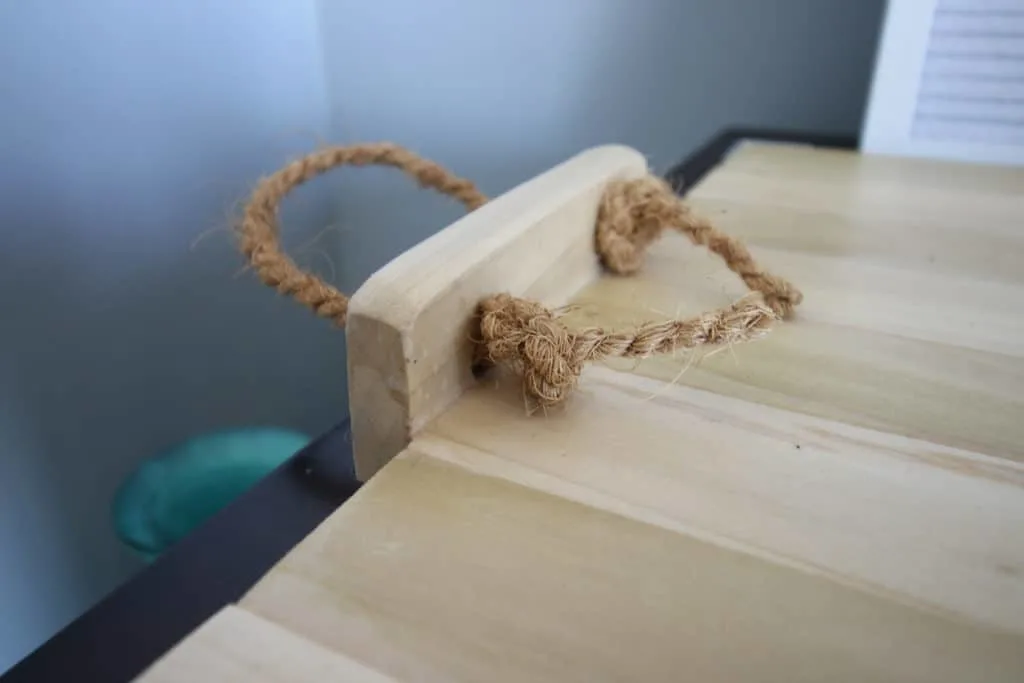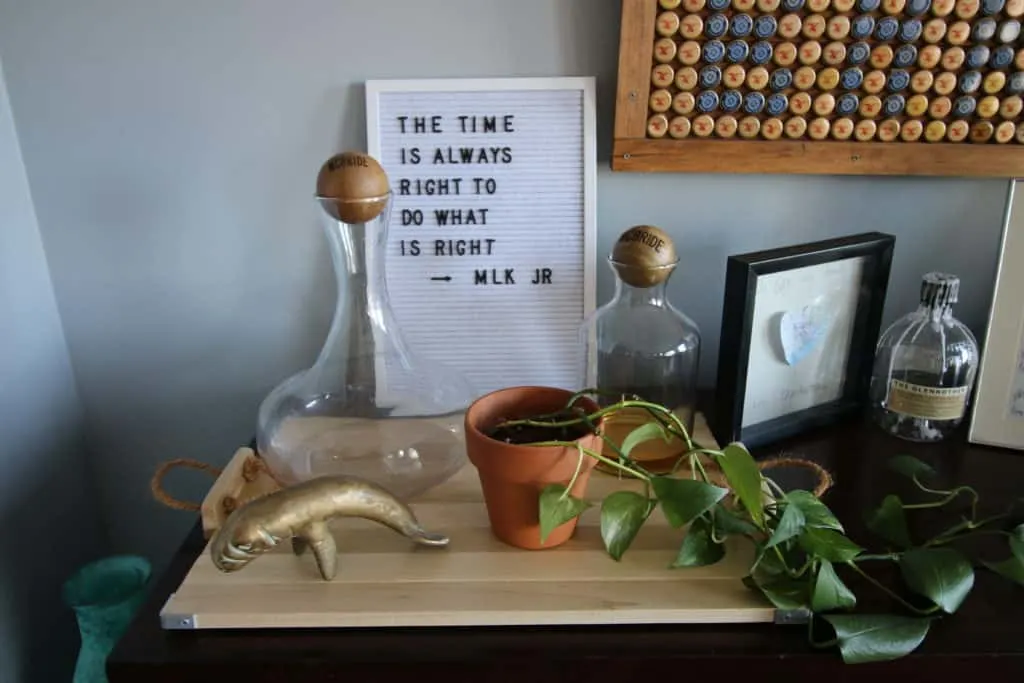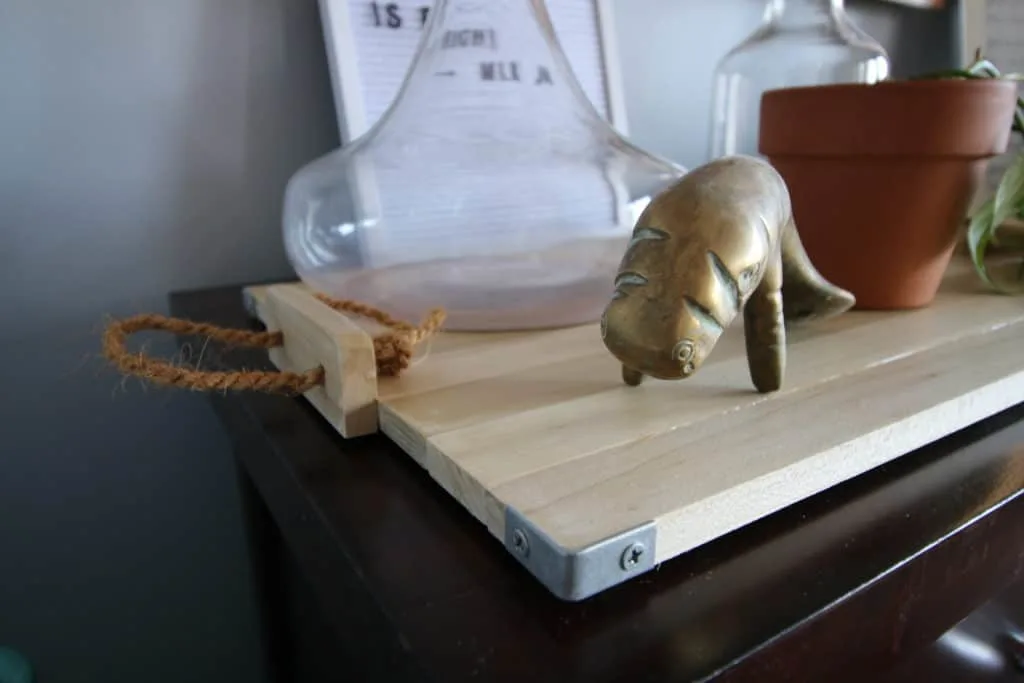 If you're looking for how to make a wooden bar tray, there are lots of levels and ways to do it, but this is a quick and simple method for doing it. This project is highly customizable and we would love to see what you do with it. You can make a beautiful wooden bar tray with just a few pieces of wood, wood glue and rope. You can do anything!
You might also like these DIY trays: