Don't you love a project you can knock out in less than a weekend? This simple tile and wood tray was exactly that. If it wasn't for drying time for the oil, it would be done in less than an hour. This simple tile and wood tray is scaleable, but perfect for holding salt and pepper shakers, or other items in your kitchen.
Simple Tile and Wood Tray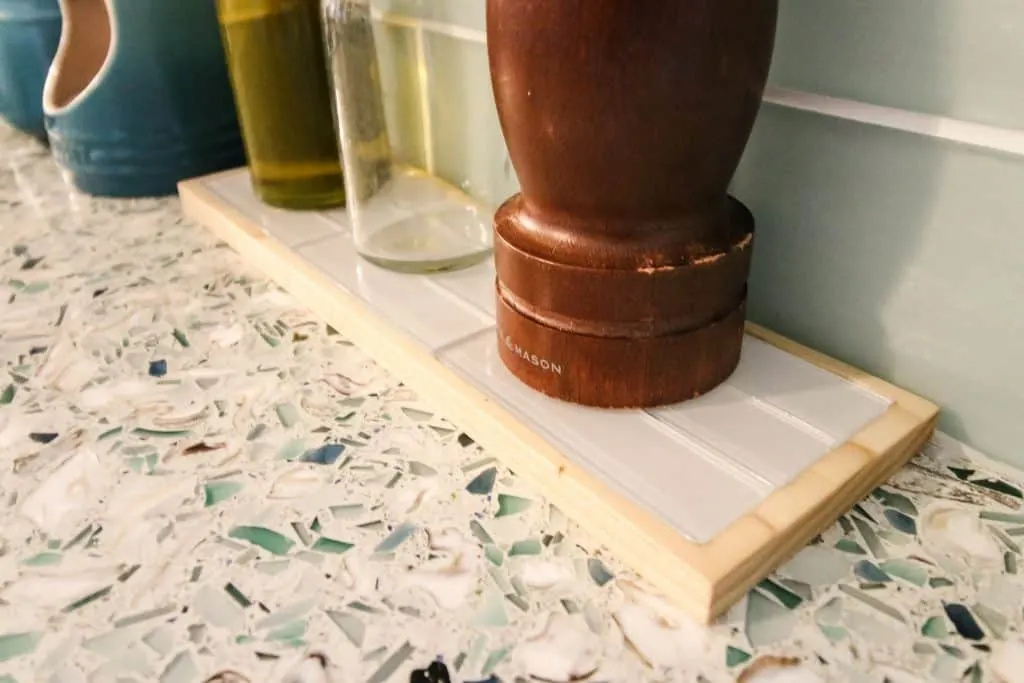 There's two pieces to this simple tile and wood tray: a single sheet of peel and stick tile and a piece of wood just barely bigger.
Previously, we were using two different subway tile samples as coasters for our oil and pepper shaker. #ghetto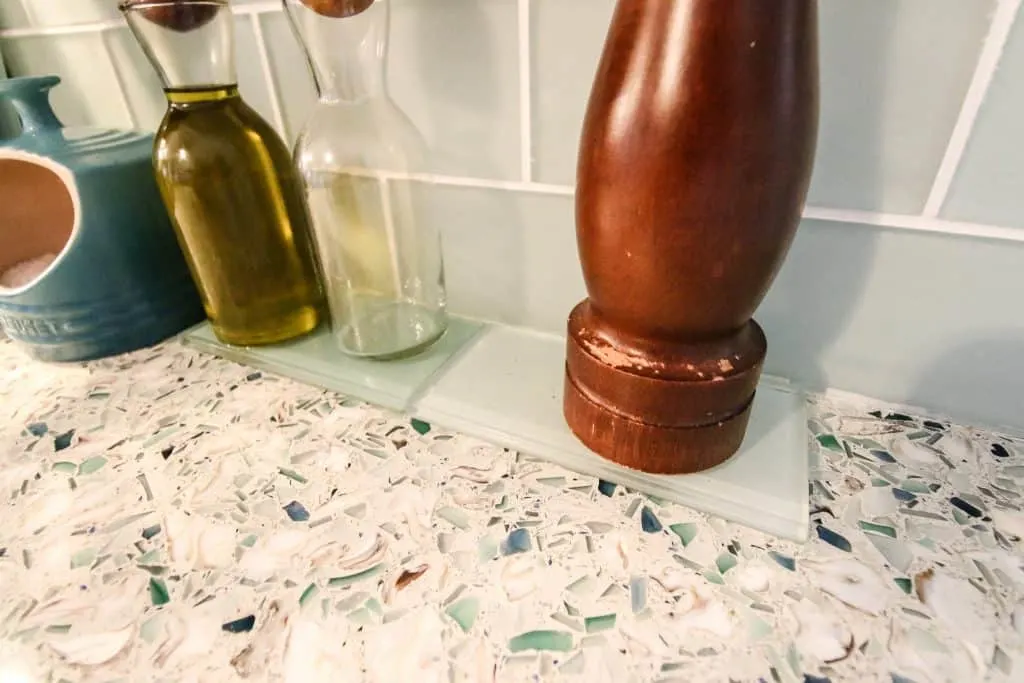 We used a piece of Aspect Peel and Stick Tile that we had leftover from our laundry room makeover. This made this project simple knowing we didn't have to grout or fill anything. The tile is in a near perfect rectangle. The staggered subway blocks meant we just needed to snip off half a tile in the middle row from one side and switch it to the other side where there was a hole.
How To
We traced the tile on a piece of poplar, then drew a box around that a quarter of an inch. The outer box was used to cut off excess wood.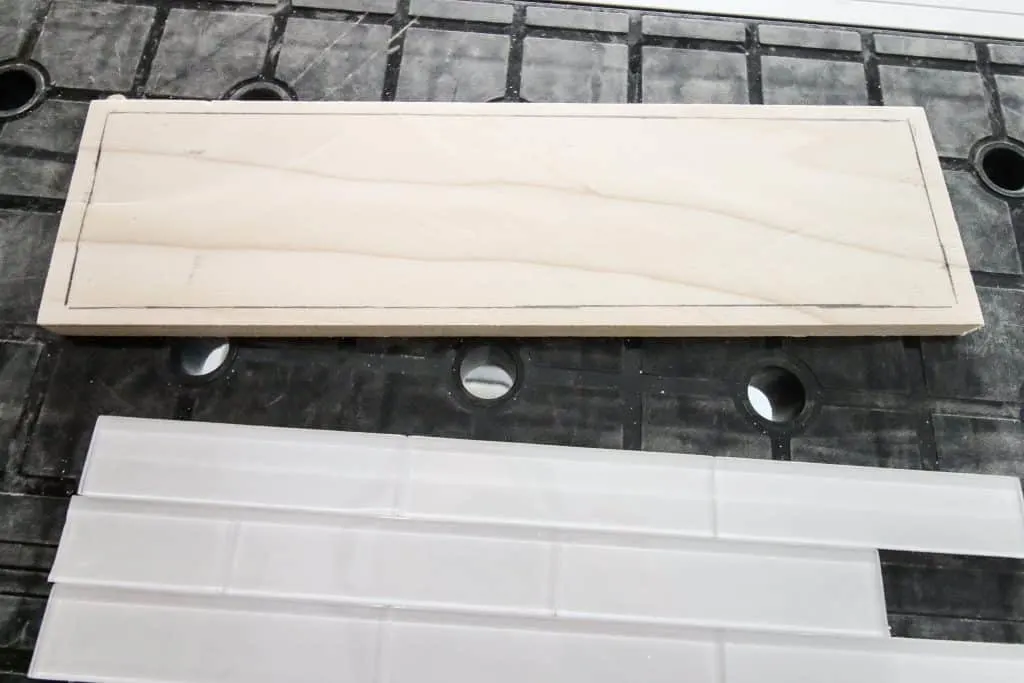 Then, we set our RYOBI palm router to the exact depth of the tile (about a quarter of an inch) and routed out the inner rectangle. This would allow the tile to inset perfectly into the wood.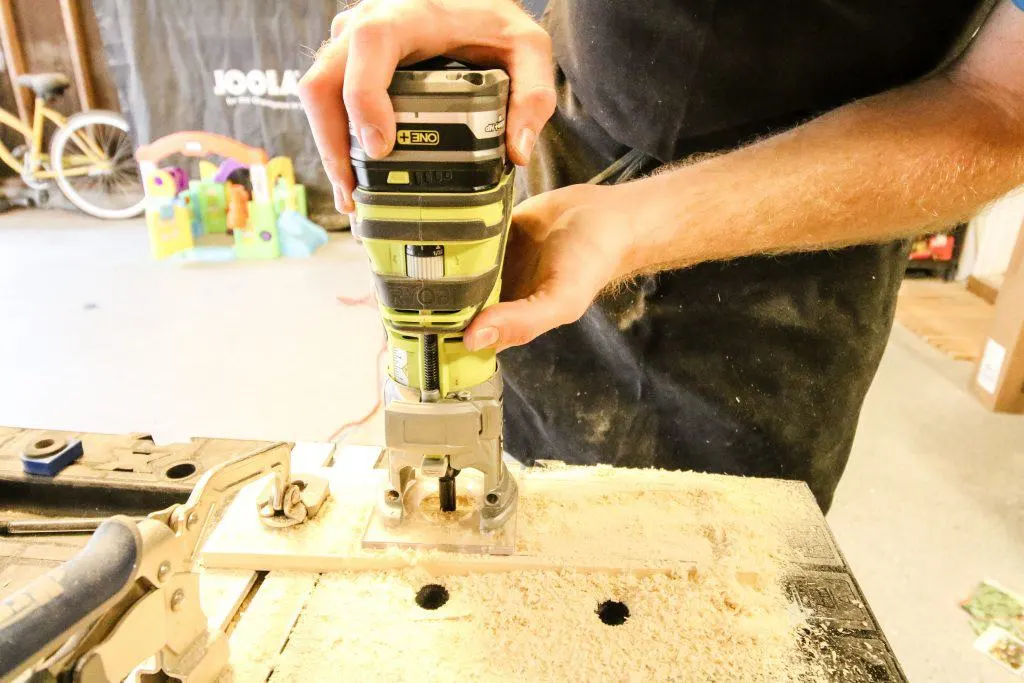 After sanding, we used a mineral oil on the wood and let that sit overnight.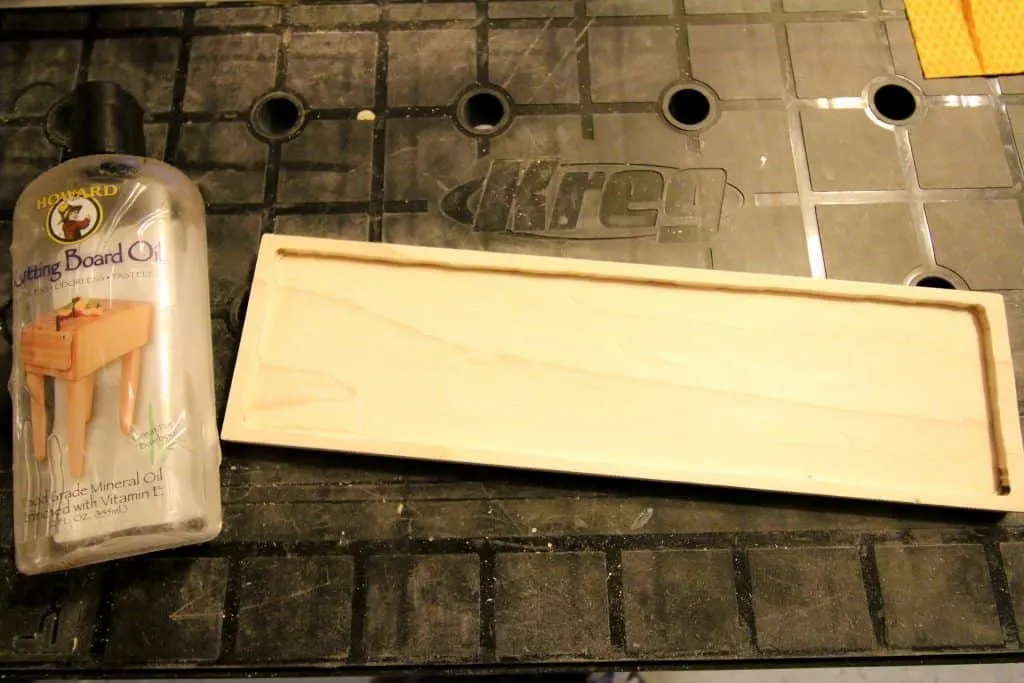 The next day, we inset the tile. Because Aspect Peel and Stick Tile is exactly what it says it is, this was easy. We peeled off the backing and pressed it into the recessed area of the wood.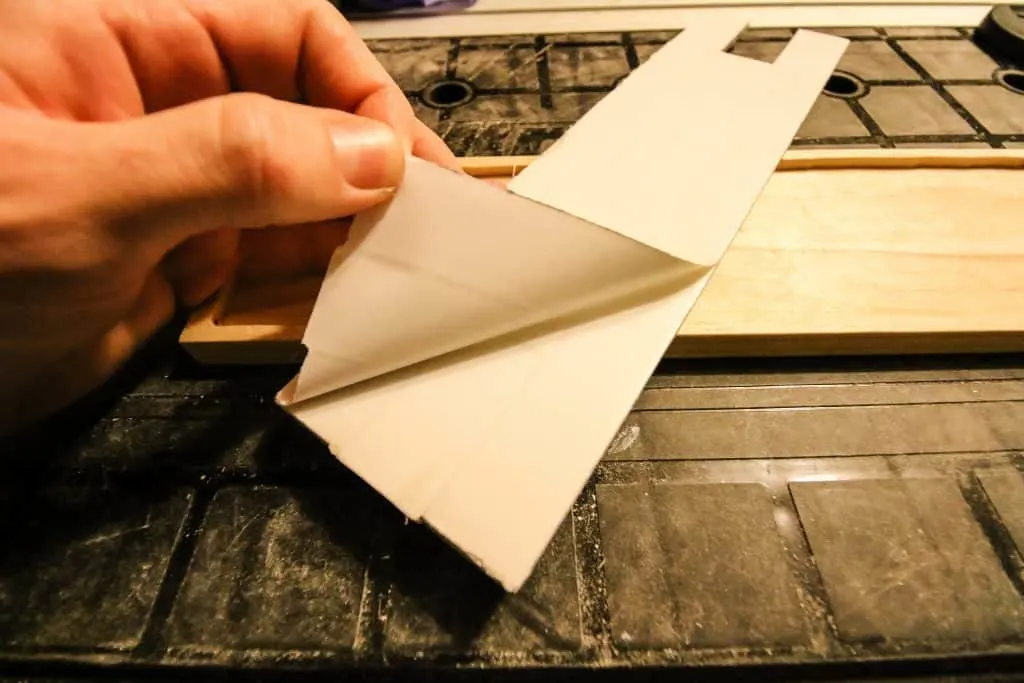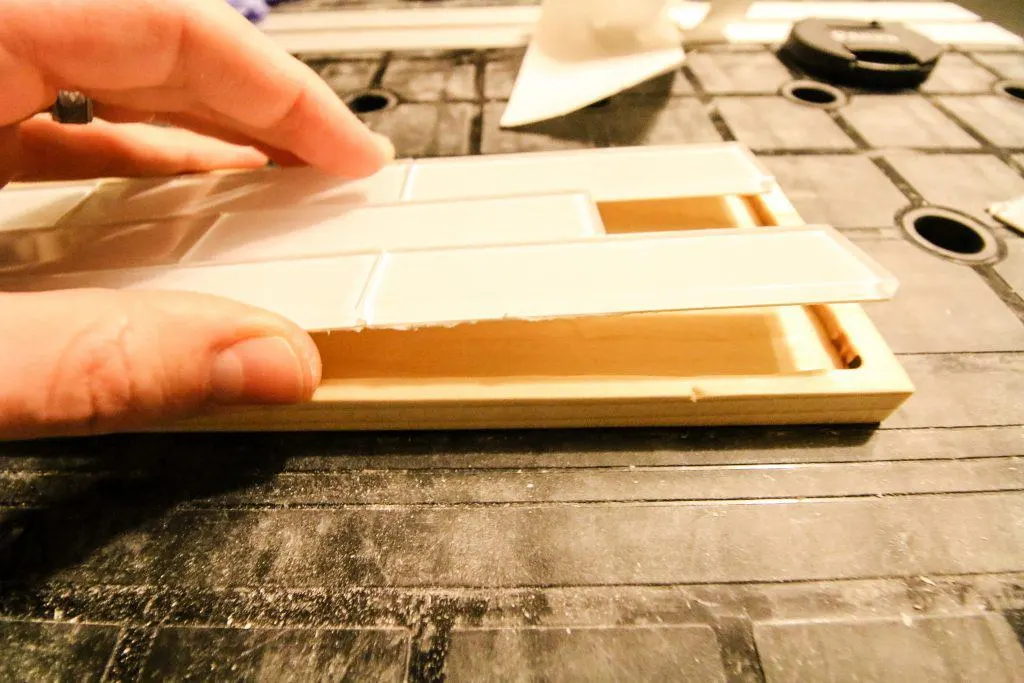 Finished Product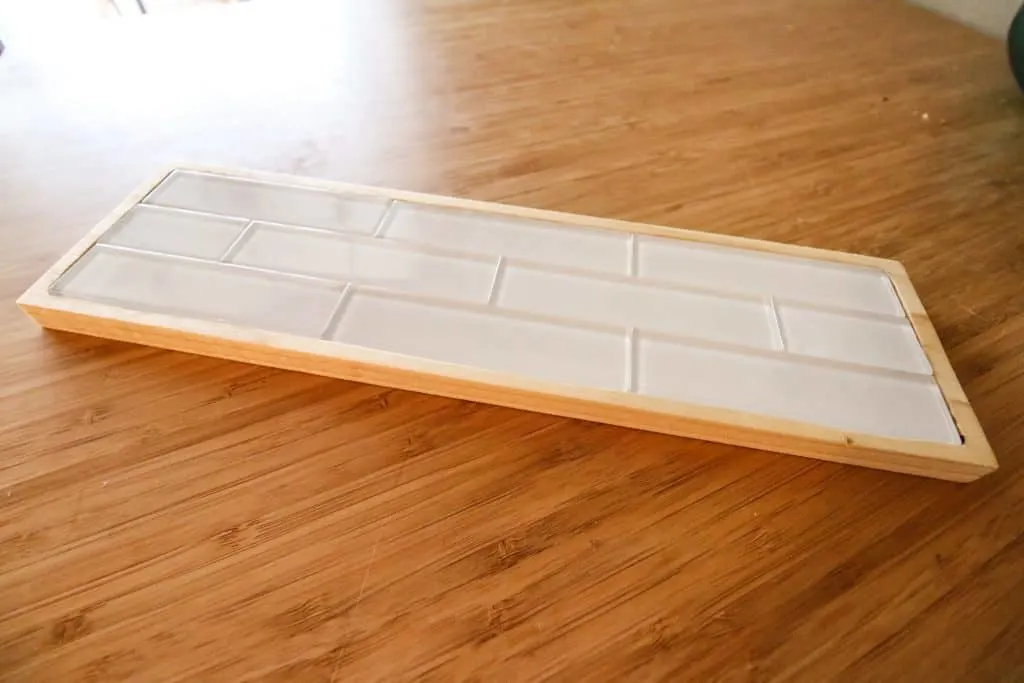 This project was so simple. We love that we have a much better place for our oils and pepper shaker. This sleek look is so simple and can be done with any excess tile you have lying around!