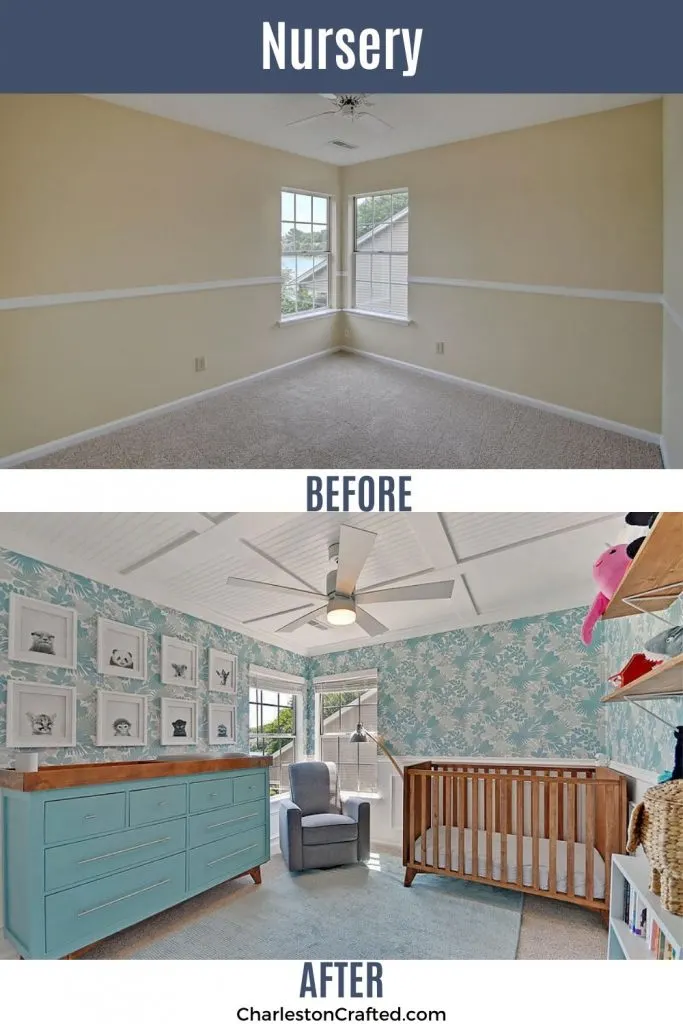 This room started as my office craft space, but ended up as Luke's nursery!
This is my very favorite room in the house. I am obsessed with the coffered ceiling, and the wallpaper is so bold and fun.
We did so many fun projects in here and I am really really sad to leave it!
Our plan:
Other projects we did:
When we found out that we were expecting a baby, we decided to transform what was previously our office (and honestly a dumping grounds for a lot of junk!) into a nursery.
I loved the idea of a tropical jungle themed nursery as a gender neutral nursery option.
The first thing that I did was to create a design plan for the jungle nursery. This allowed me to better decide what all I was looking for and to get a good idea of the major aspects of the nursery. I wanted to DIY as much as possible, so a lot of this is inspiration.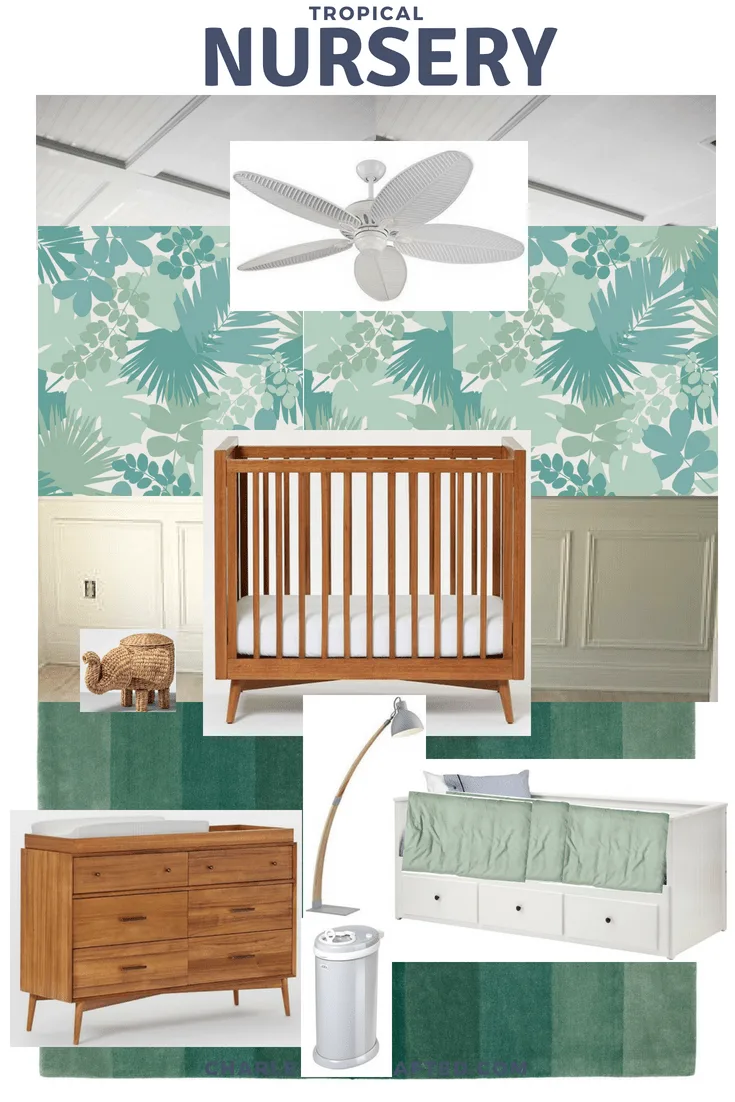 Here is what the nursery looked like before we began the makeover: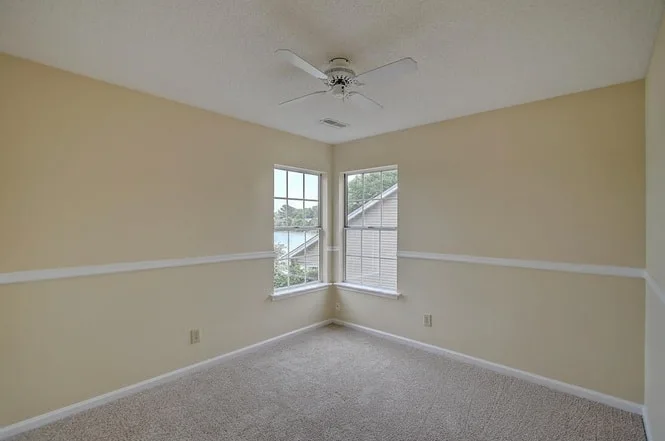 First, we added easy wainscoting underneath the existing chair rail and sprayed it white with our paint sprayer.
Next, we covered the existing popcorn ceiling with a DIY coffered ceiling treatment – you'll be shocked at how quick this project was!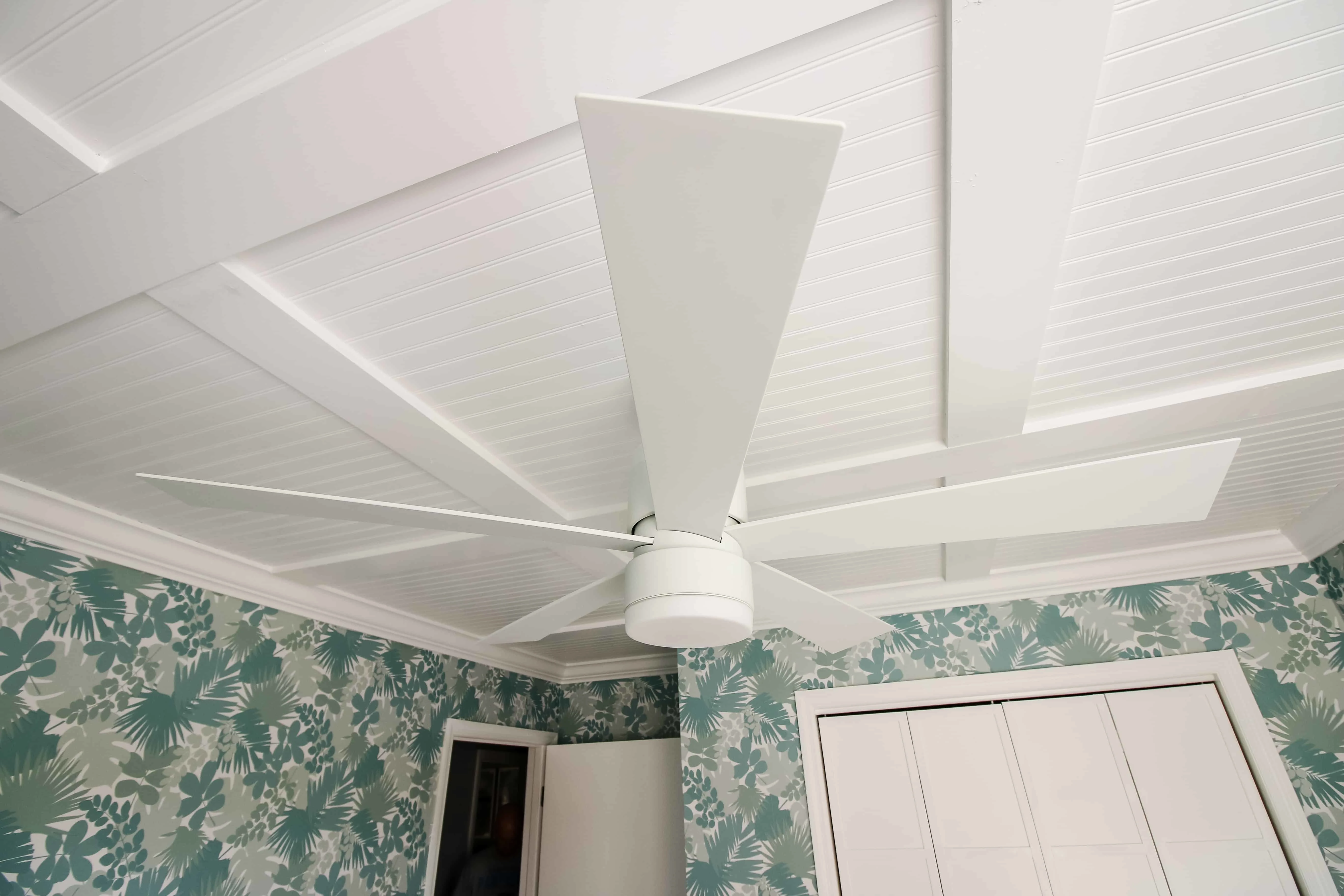 After all of the painting was done, we hung wallpaper over the chair rail. This blog post tutorial is coming soon!
As far as the closet goes, we used small slats to totally upgrade the bi-fold closet doors for a custom look. It was so easy!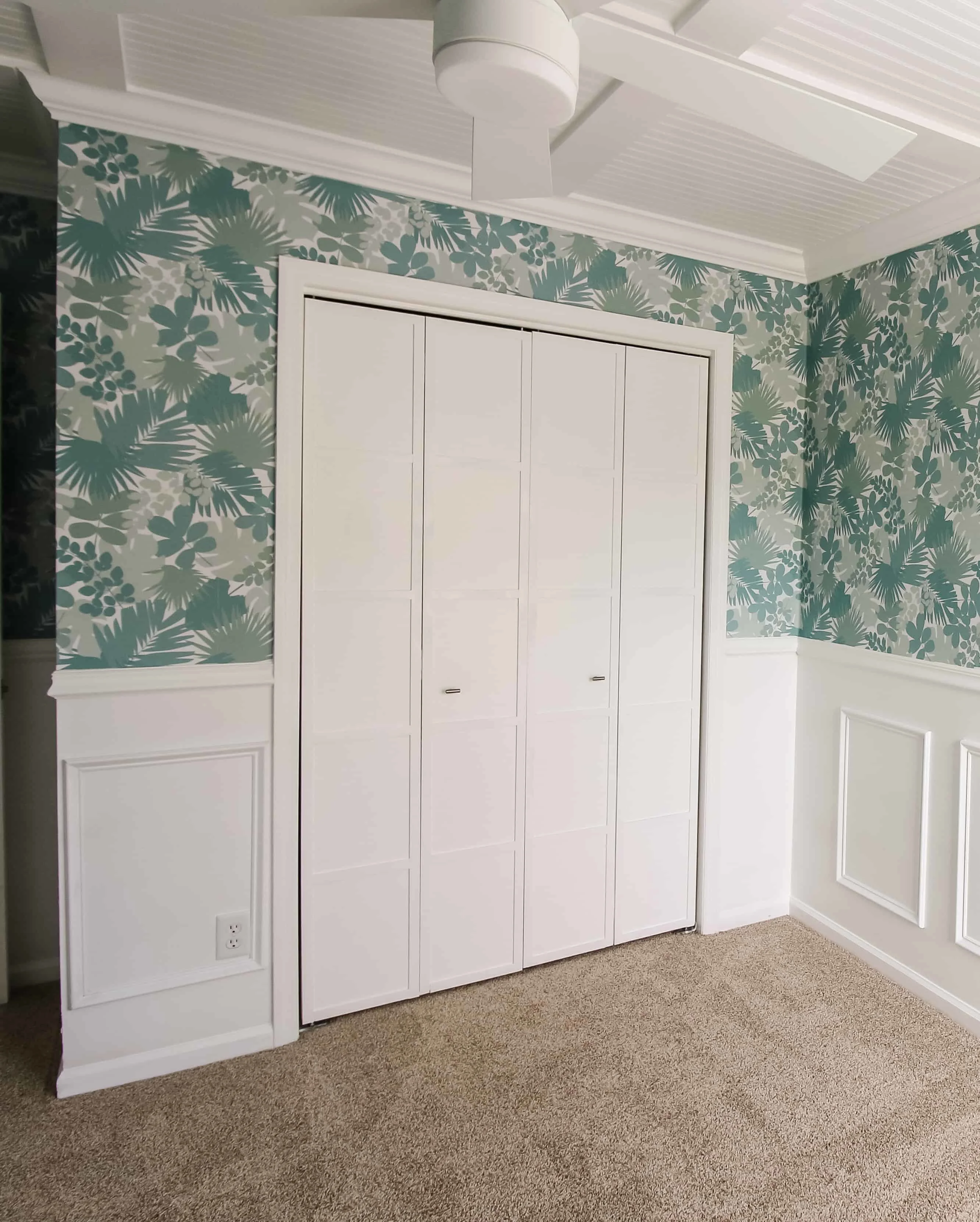 We also installed a custom closet system to organize all of the baby's clothes and other items. I even made this custom baby hat organizer!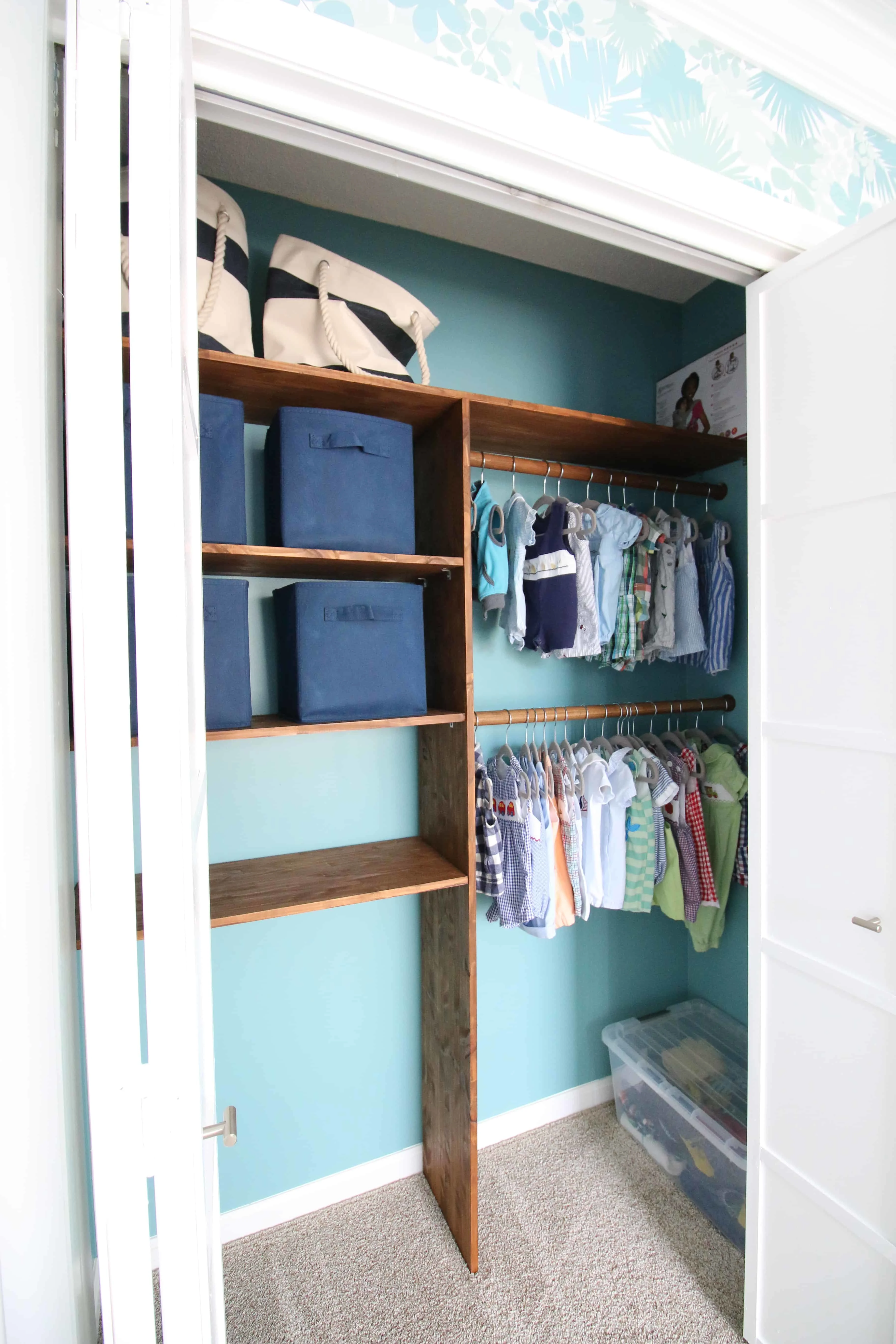 The ceiling fan is a new addition as well. It has a ton of features that make it perfect for a nursery including an uplight nightlight!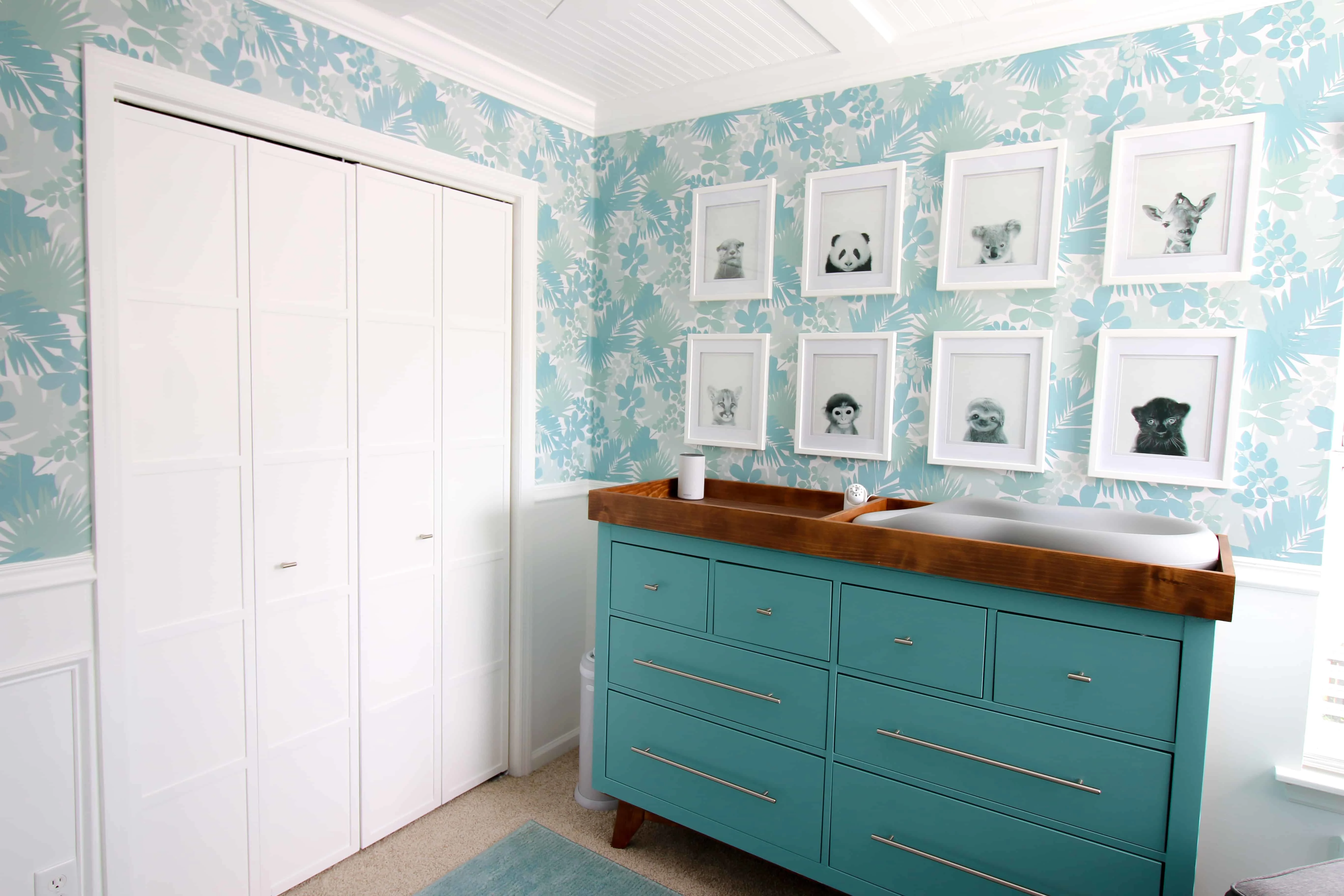 We purchased a secondhand Ikea Hemnes dresser that we hacked to give a Mid Century Modern look! Sean also built a wooden changing pad topper for the dresser to make it best work for our needs.
I hung simple baby animal gallery wall.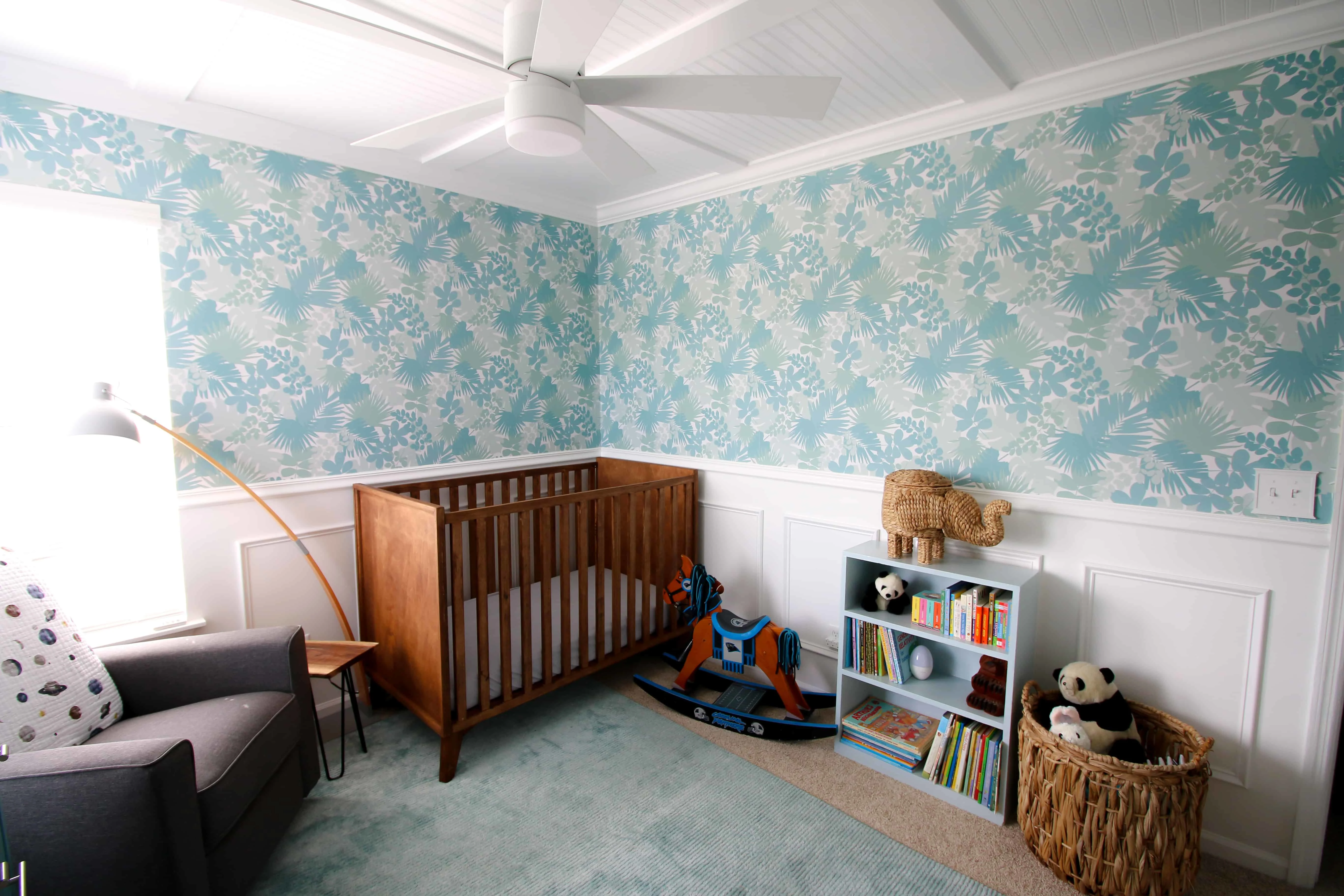 Sean is building a modern crib – completely from scratch! We also made a felt jungle animal mobile.
The glider that we purchased is the Abbyson Swivel Glider in grey. The blue rug was actually swapped in our front room but was originally from Amazon.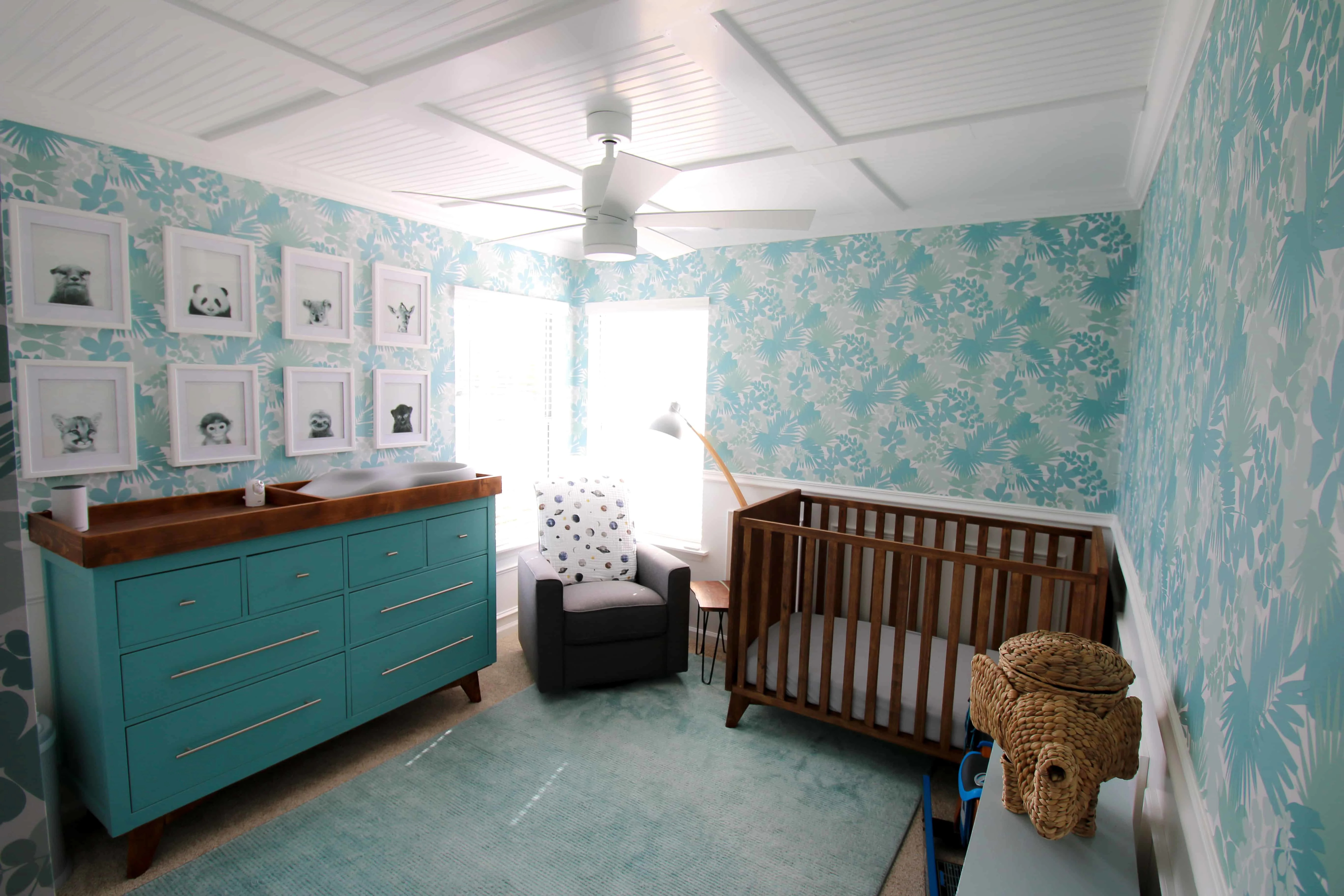 The bookshelf is an oldie that – believe it or not – my mom had in her apartment in college and we recently saw via home videos that it was in my nursery as a baby!
We had to give it a fresh coat of paint (Behr's Urban Raincoat) and use it in this space. The elephant basket was from the Opal House line at Target.
I wanted to add a little more fun to this space, so we painted a geometric pattern on the inside of the door and hung some wooden shelves for some of Luke's toys that we wanted to keep up and away for now.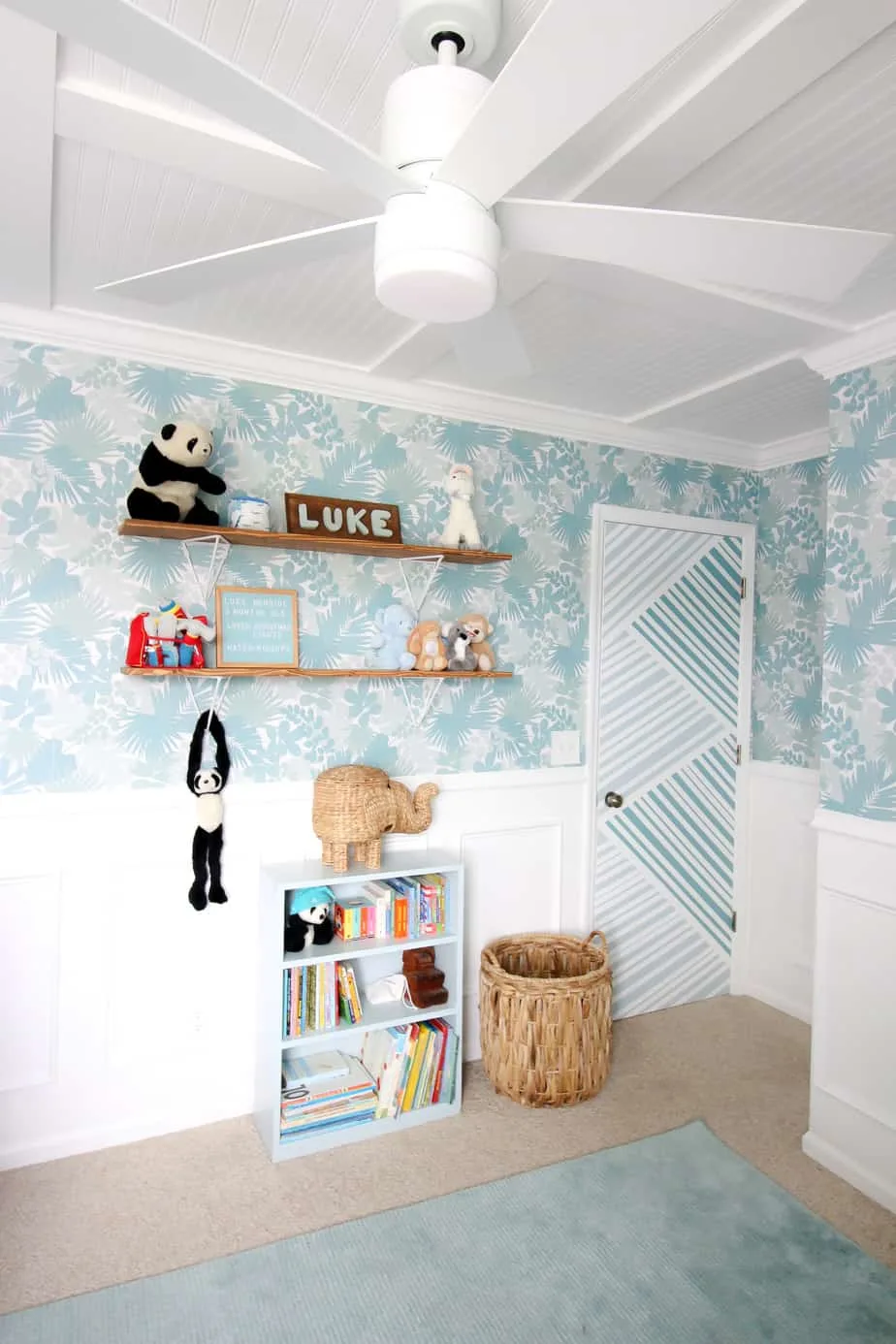 This was the perfect first bedroom for Luke. It is sad that he will never remember it – but we will never forget it!