We've had a great time with a garage makeover the last couple of months! We've done some major projects and we have made our garage into a functional storage area and workspace. Take a look at our garage makeover reveal!
Garage Makeover Reveal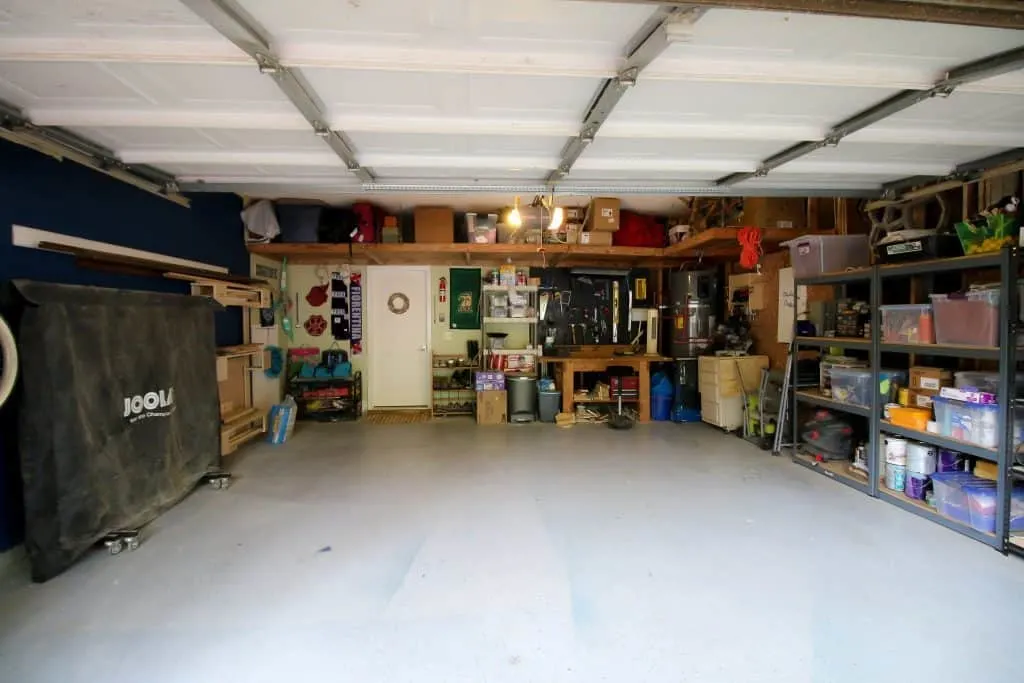 We talked about our plans for the garage makeover a couple months ago. There were some big plans to fix the storage and make it more functional for working and parking.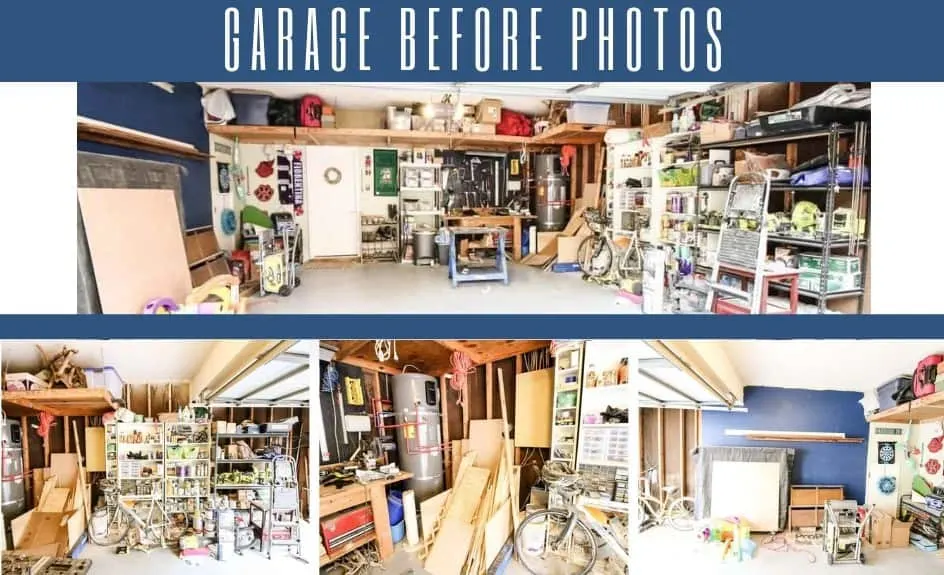 Shelves
We started by attacking the shelves and the mess in front of them. There were only some shallow bookshelves that were left behind by the previous owner, plus one metal shelf we got from a friend. We started by going through everything on these shelves and putting it into piles. Then we organized paint, painting supplies, adhesives, tarps, etc, Most importantly, we made a trash pile.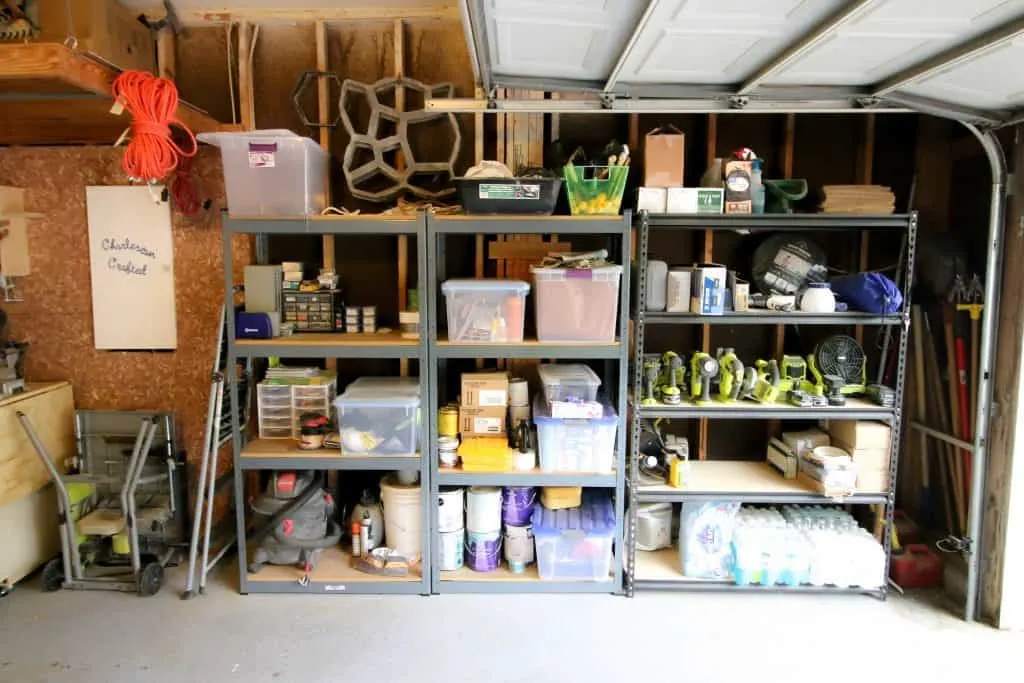 After everything was in piles, we sold the bookshelves on Facebook Marketplace. We then added two deep shelving units that we got from Morgan's dad's warehouse. This was going to make organizing easier. We also utilized plastic storage bins to put things together, like all of our spray paint. This keeps things together and organize and also keeps things clean from sawdust.
Saw Station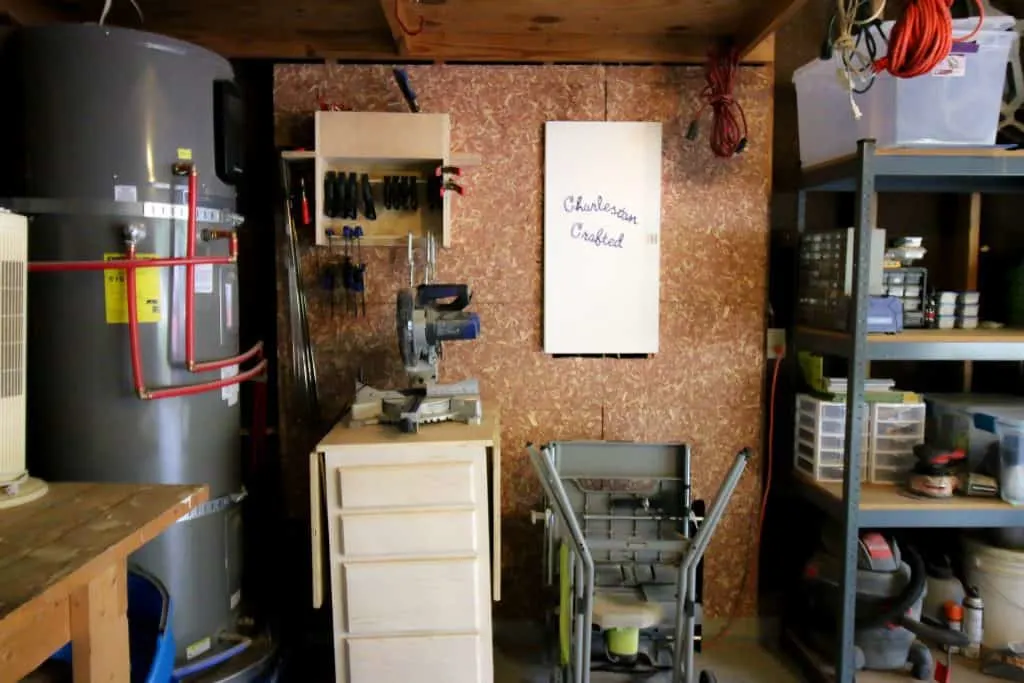 After the shelves were in place, we started working on a saw station. We put up cedar flake board to cover the wall and the exposed wires from the electrical panel. We painted the electrical panel and put up a vinyl decal of our logo. Then we hung our clamp rack and rolled in our new rolling miter saw station and our table saw. This area is now functional and more appealing.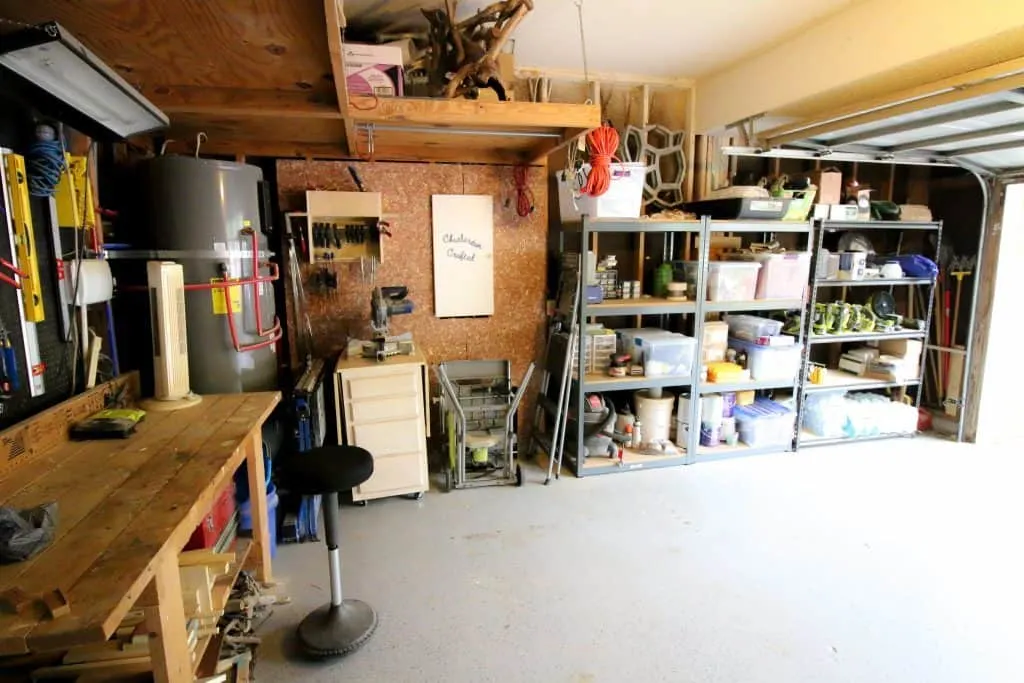 We were able to organize our tools and scrap wood around the workbench and remove things that were sitting permanently on the work surface by putting them in our new storage areas. Now we can actually use the work bench.
Scrap Wood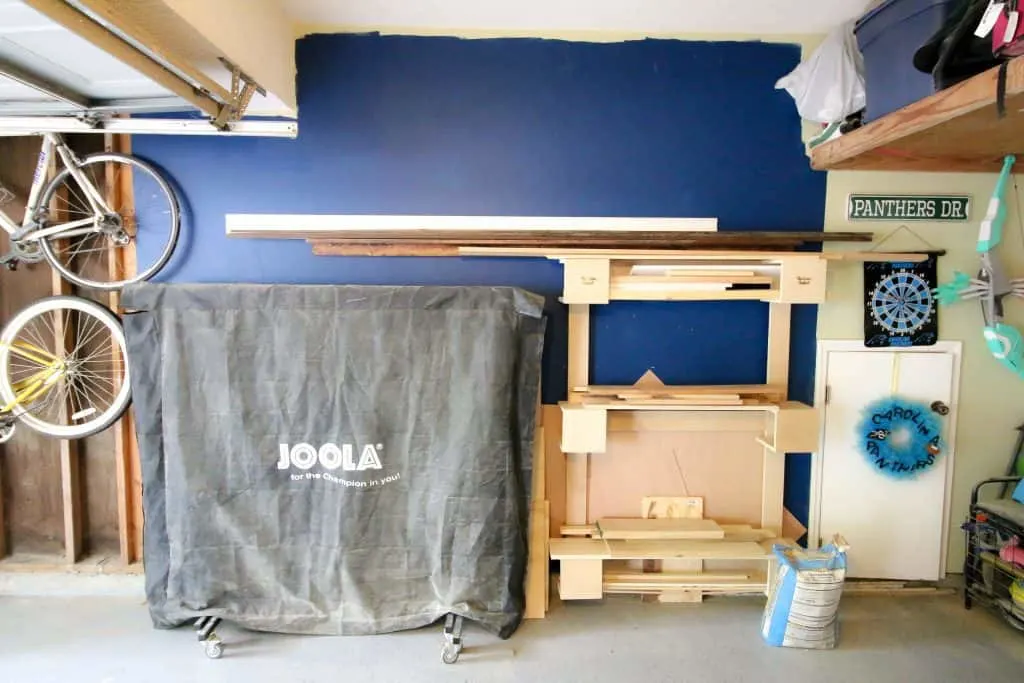 We build a really cool scrap wood storage for our longer pieces. We decided to go vertical because we had tall space. This cube-like storage feature is really great for having lots of ways to hold long and short boards. We haven't shared the plans with you for this one yet, but they'll be available later on.
Bikes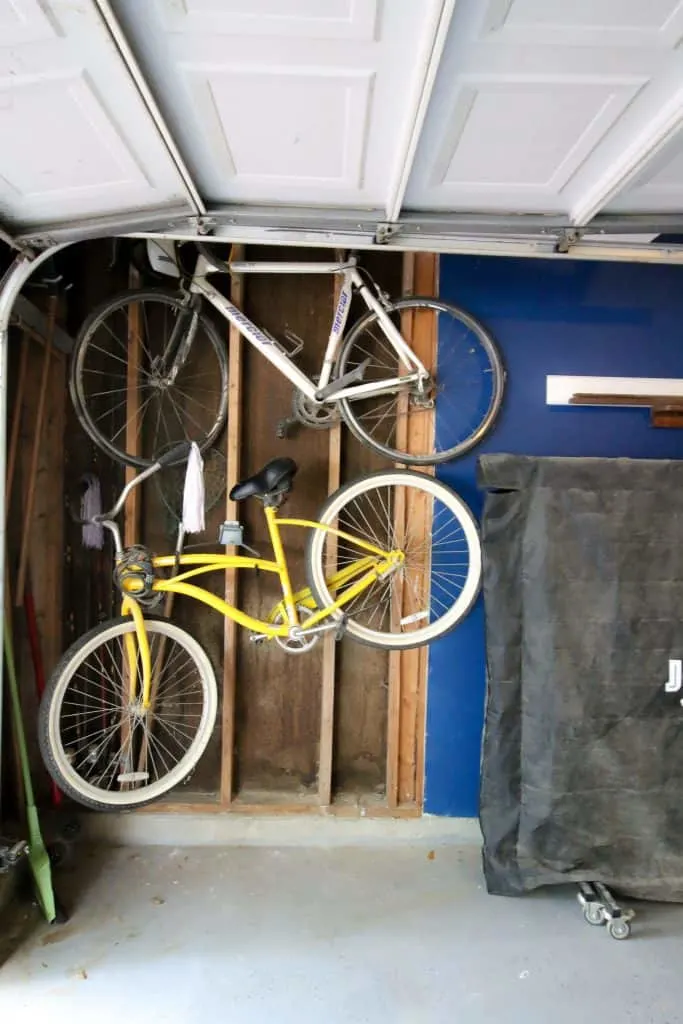 Finally, we hung up our bikes. Instead of having them on the ground blocking other things, now they are up and the floor is clear.
We love how the garage organization makeover went. We have so much more space in our garage now, more storage AND we can work better. These weren't really major upgrades, it's just about organizing better. We love how this turned out and are glad to finally have it done!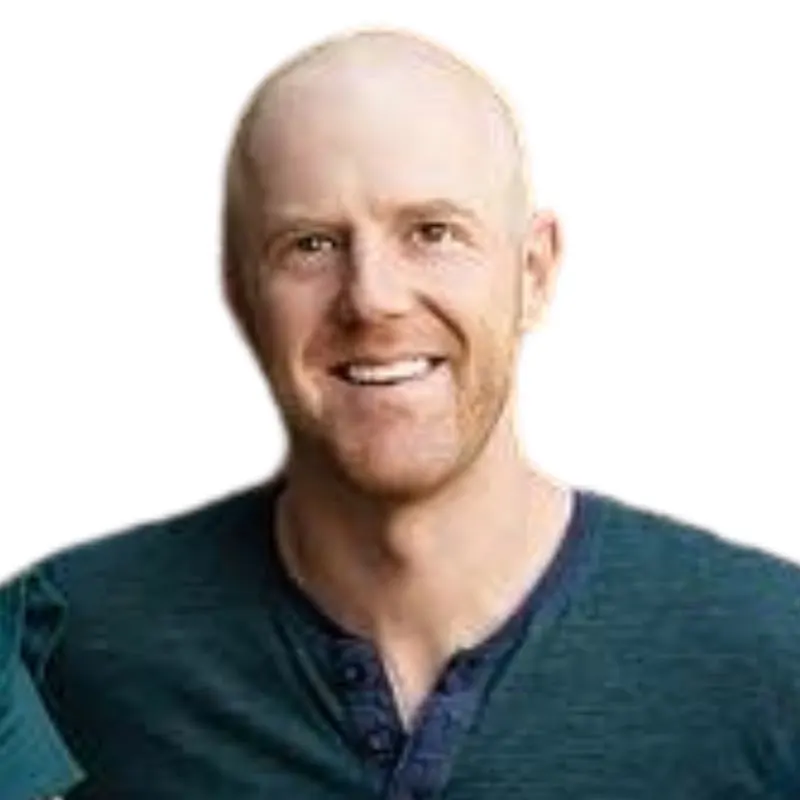 Hey there, I'm Sean, the woodworking enthusiast and builder behind CharlestonCrafted.com! Since 2012, I've been sharing the magic of turning raw materials into beautiful creations. I love teaching others the art and satisfaction of woodworking and DIY. I try to inspire fellow crafters to make something extraordinary out of nothing at all.