We've been obsessed with cedar lately, ever since our cedar plank over the toilet storage. Now we're using a different kind of cedar product. This cedar flakeboard accent wall in our garage is the perfect last project to bring the space together!
Cedar Flakeboard Accent Wall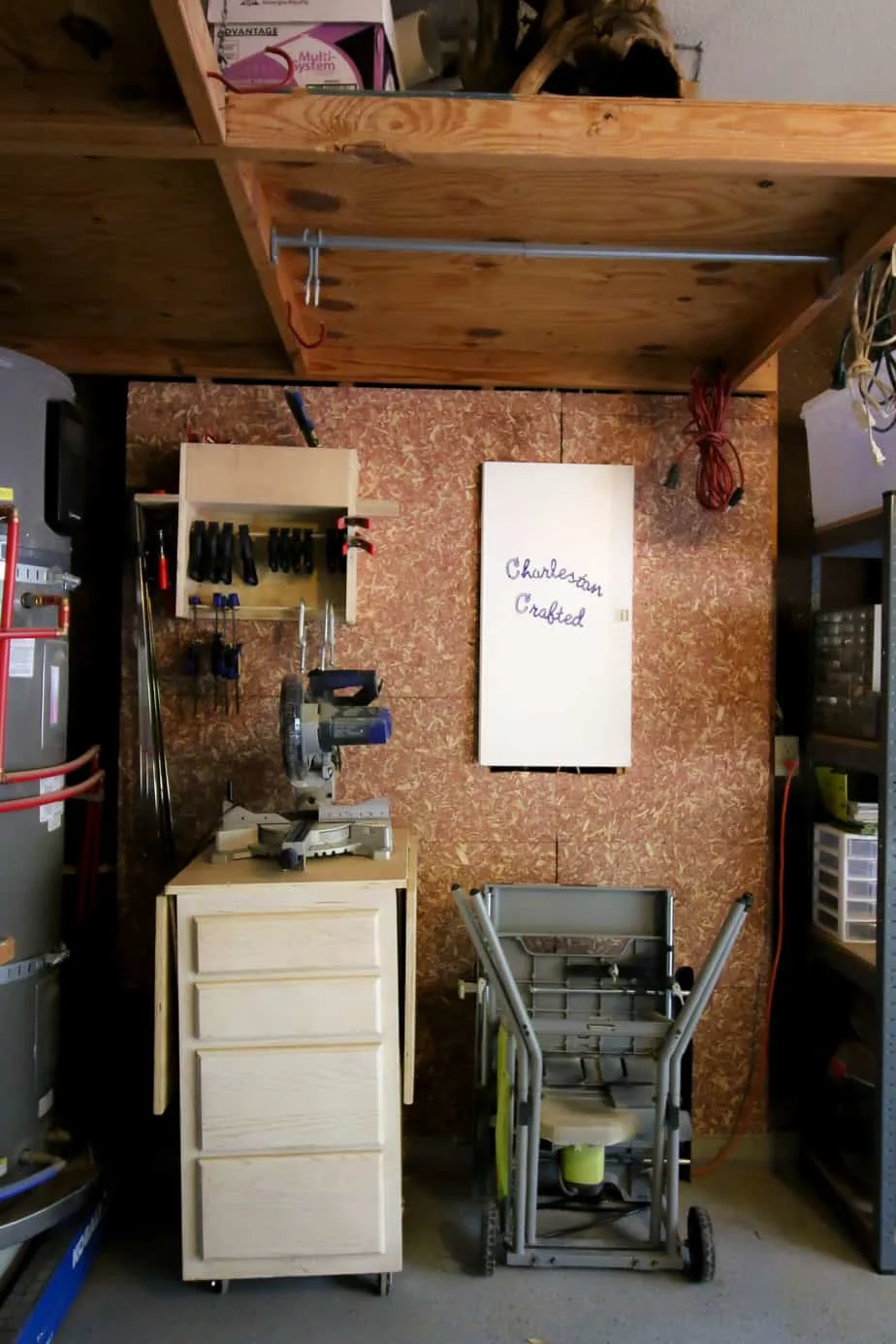 We've done lots of projects to organize our garage the last two months. There was one area though that still seemed pretty exposed. This was in our new saw station, right near the electrical panel.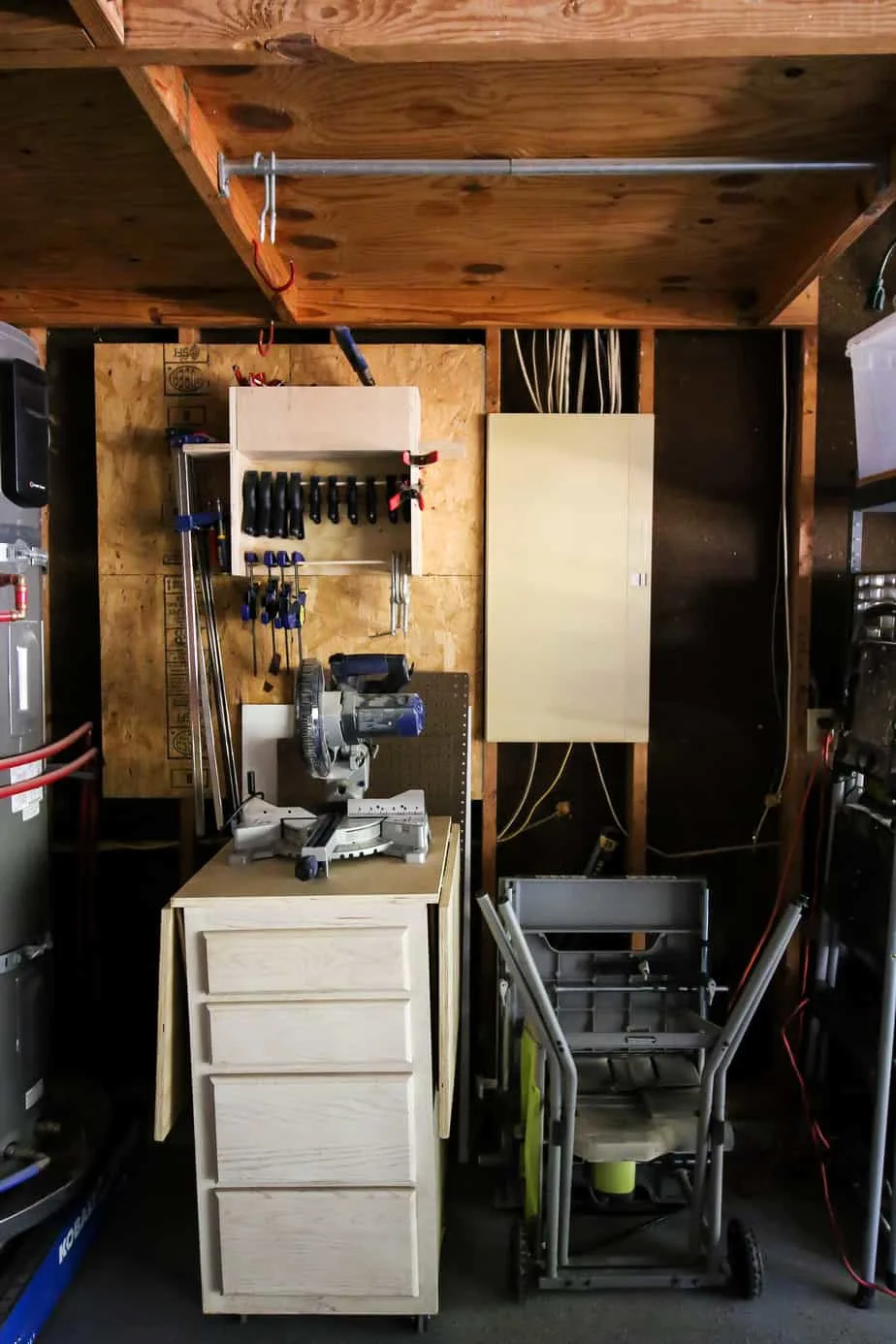 We're now storing our rolling miter saw station, table saw, and clamp rack here. I originally threw up a piece of particle board to attach the clamp rack to, but it was out of place. Plus, I really hate that there are all these exposed wires from the electrical panel all over the place.
So, we decided to put up a cedar flakeboard accent wall to cover the wires and serve as the backdrop for our sawing area.
Installing the Flakeboard
We partnered up with our friends at CedarSafe again for this project. We wanted to use their flakeboard because it is thin, workable, looks great, smells great, and repels insects. Being in the garage, all of these characteristics worked well for what we needed.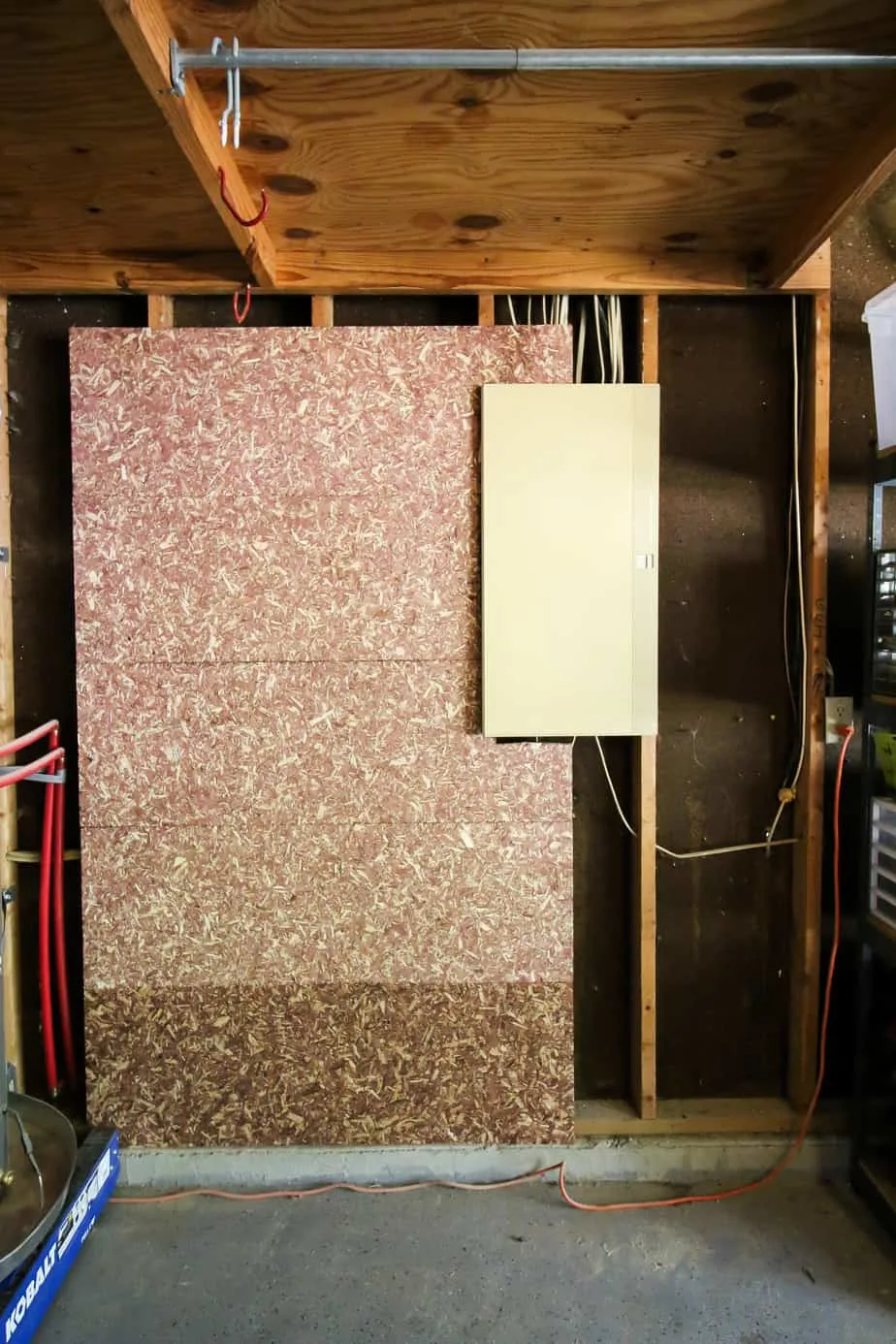 These flakeboard panels were great to work with. Being only 1/4″ thick, the panels can be installed with a nail gun directly into the studs in the garage. I worked from the bottom up and had the entire project done in an hour.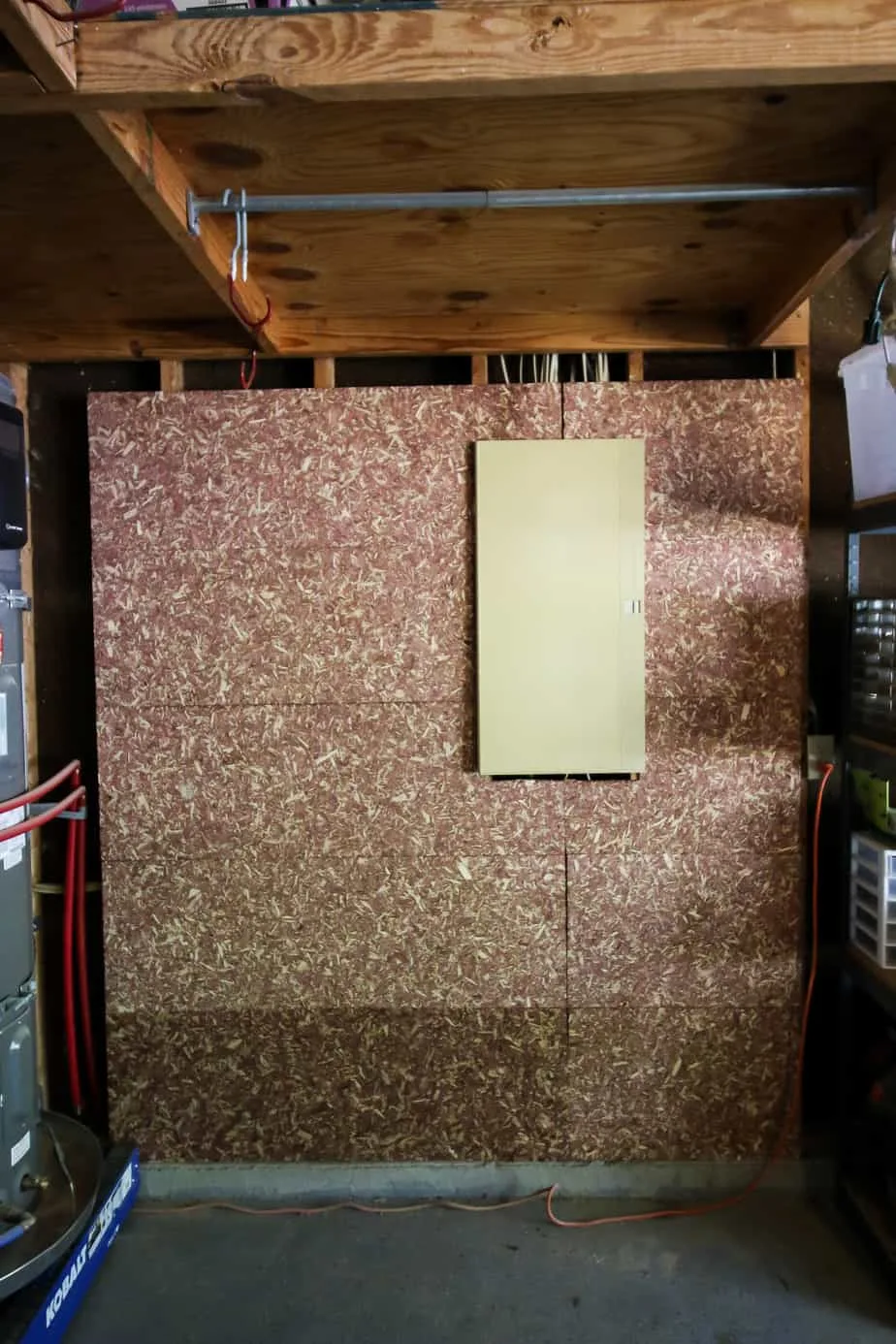 The panels are 16″x48″ so they were easy to work with. I had to make minor cuts to go around the electrical panel, but the boards trimmed easily.
Final Touches
After re-hanging the clamp rack, we decided to give the old electrical panel a coat of white paint and add our logo.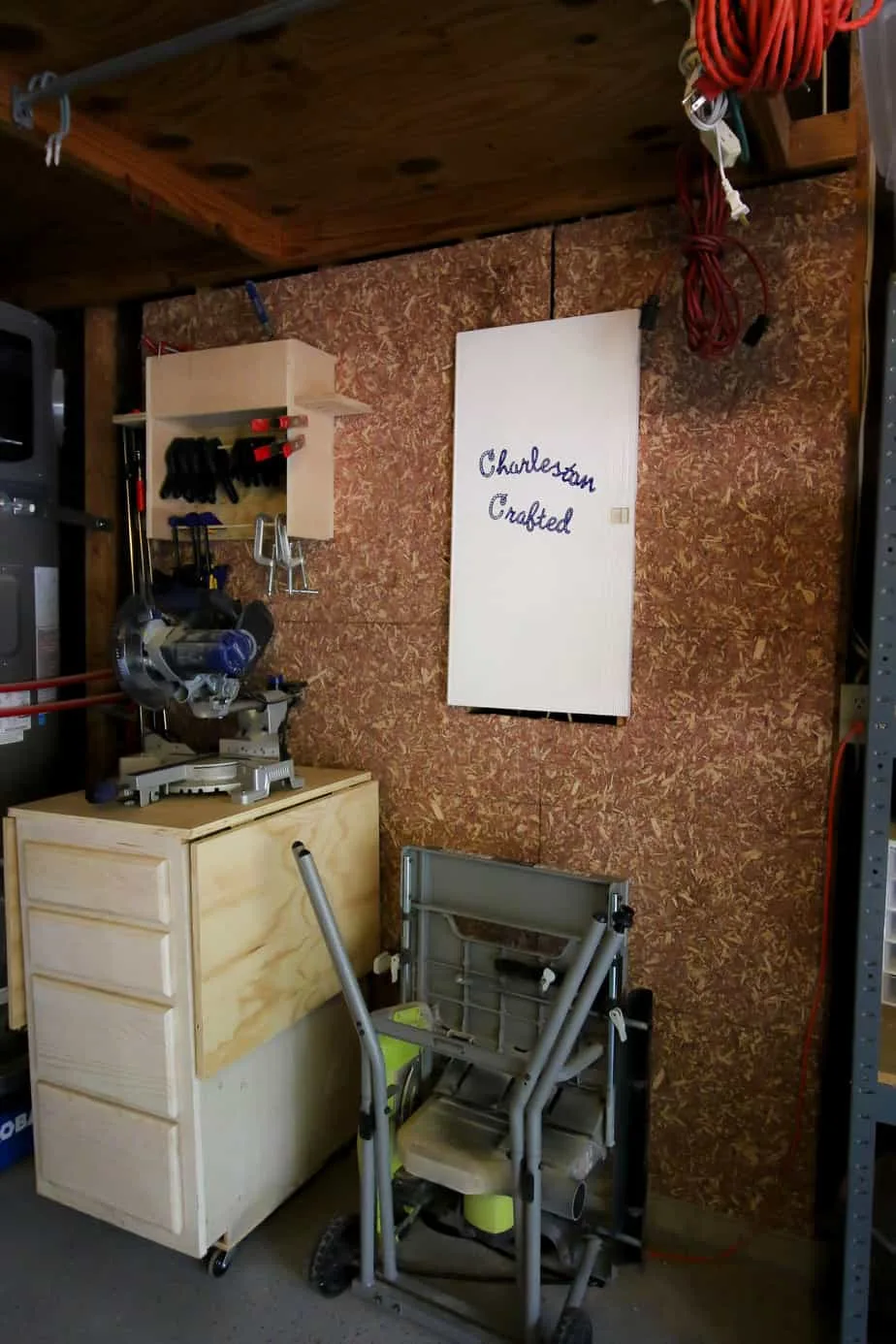 We love how the garage smells now and how this corner looks. We love that all of the electrical wires are now covered and secured. I've always worried about them.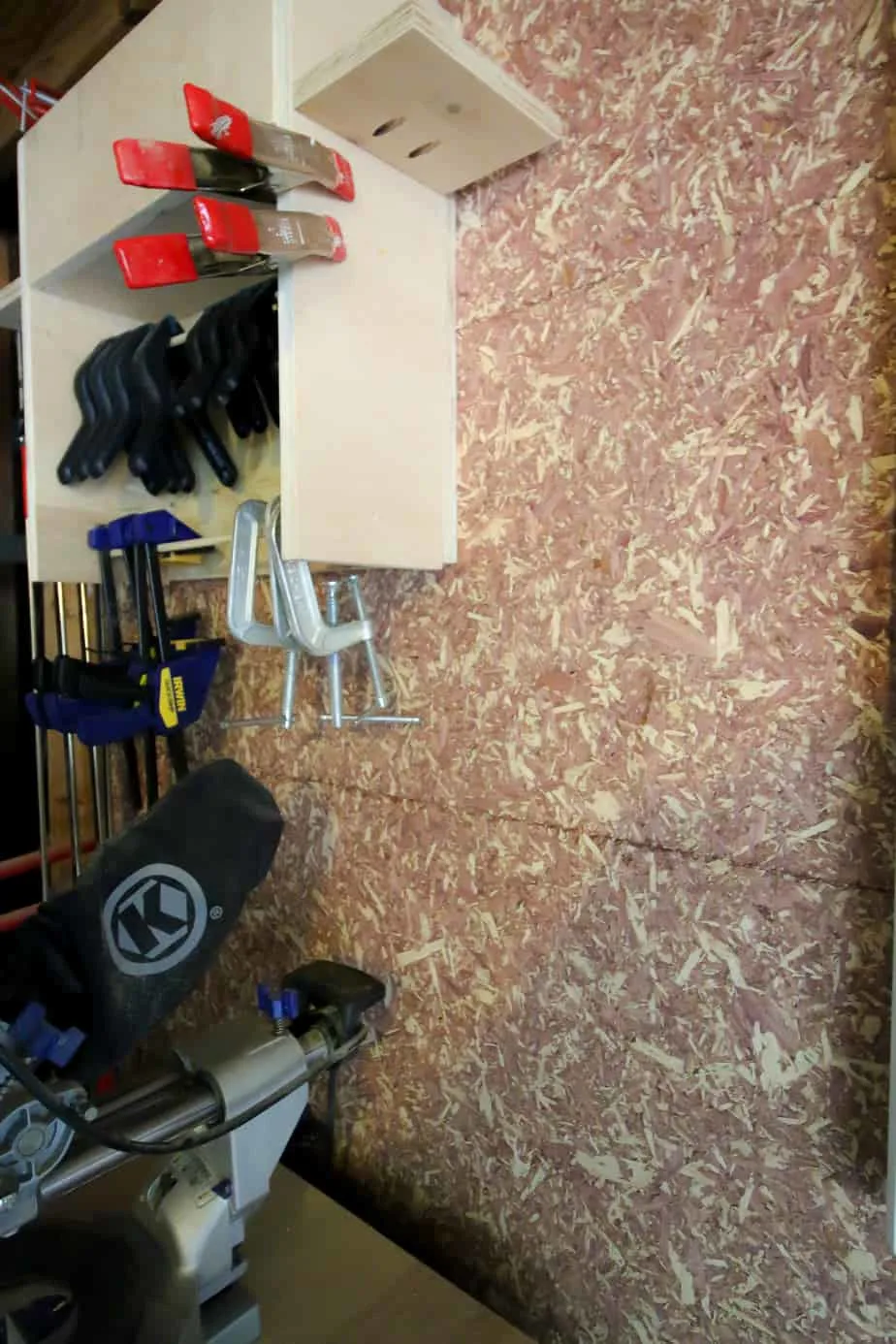 Thanks again to CedarSafe for partnering with us on this accent wall project. CedarSafe is an easy, DIY-friendly, green, 100% natural product that is made entirely in the USA. We really enjoyed the versatility of the cedar flakeboard and can't wait to use them for some more projects!
This post was sponsored by CedarSafe, an easy, DIY-friendly, green, 100% natural product that is made entirely in the USA. All opinions are our own and our opinion is that we love CedarSafe planks. Thank you for supporting the brands that make Charleston Crafted possible!