The very last room in our house to have zero updates was our entryway closet. Everything was shoved in the bottom or hung on the single wire rack. We've done a custom bedroom closet, custom nursery closet, custom craft closet and a custom pantry already, so we decided to do a custom entryway closet.
This entryway closet has a custom closet system with shelving and a rod, plus bins and hooks for storage. The exact dimensions will only work for us, but you can easily copy the idea for your home!
Our Simple DIY Custom Entryway Closet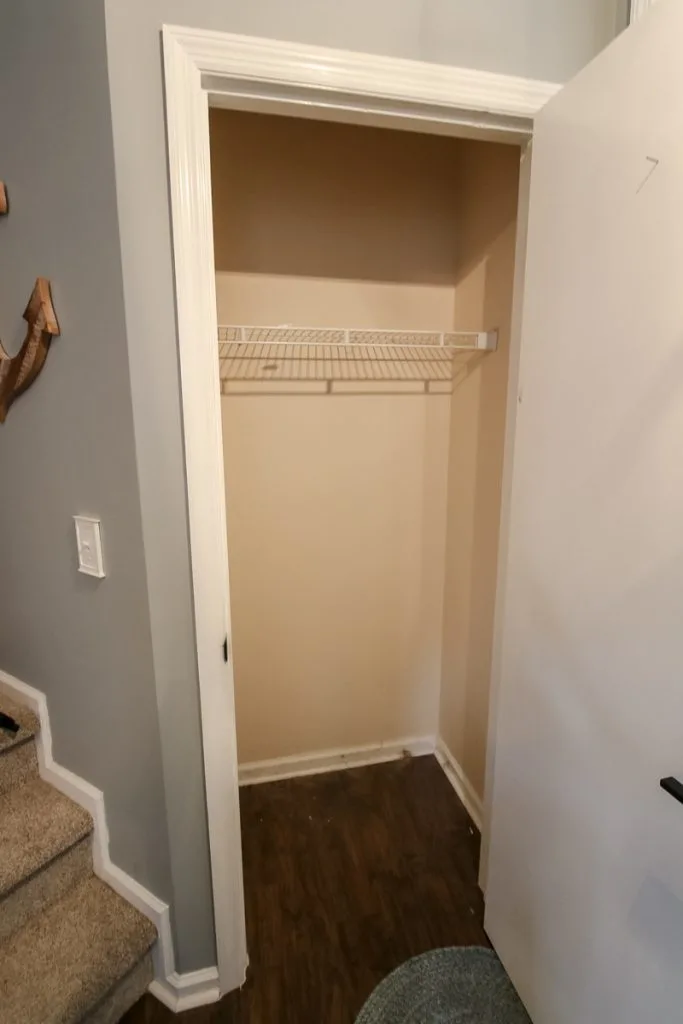 We started with demolition. Wire shelving is icky and non-functional, so we ripped that out and patched all the holes with spackle.
Then we painted the walls with Behr's Urban Raincoat, the lighter color we used on the geometric door we did in the nursery.
Once that was done, we had a blank slate to create custom shelving.
We used 1″x12″ boards and created a divider with a top shelf and two lower shelves.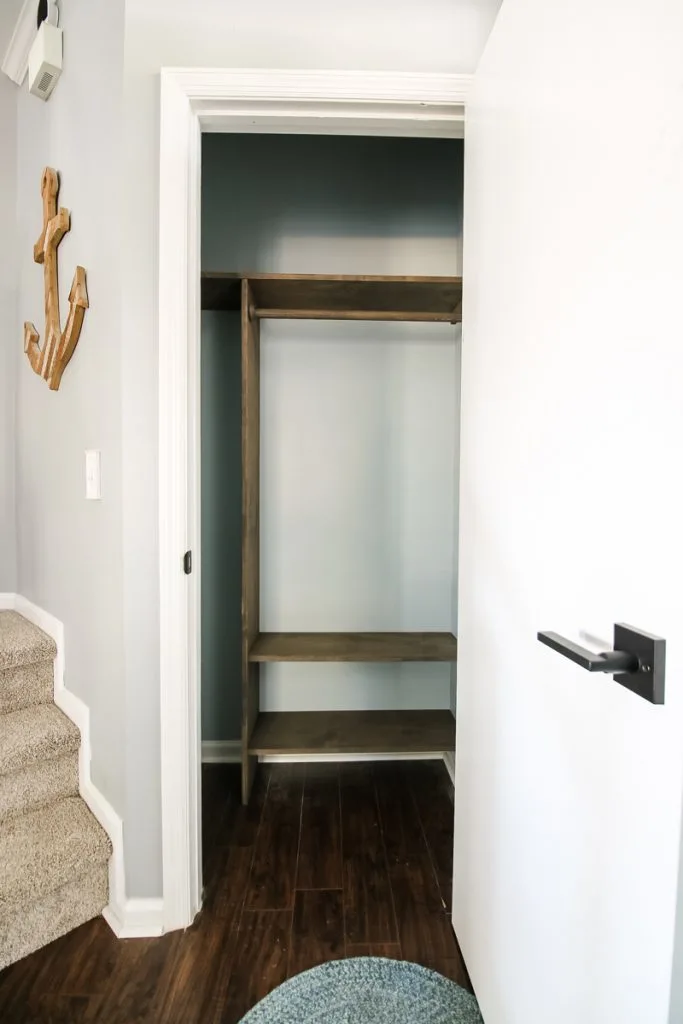 The boards were held together with a Kreg pocket holes and rested on wood brackets on the walls.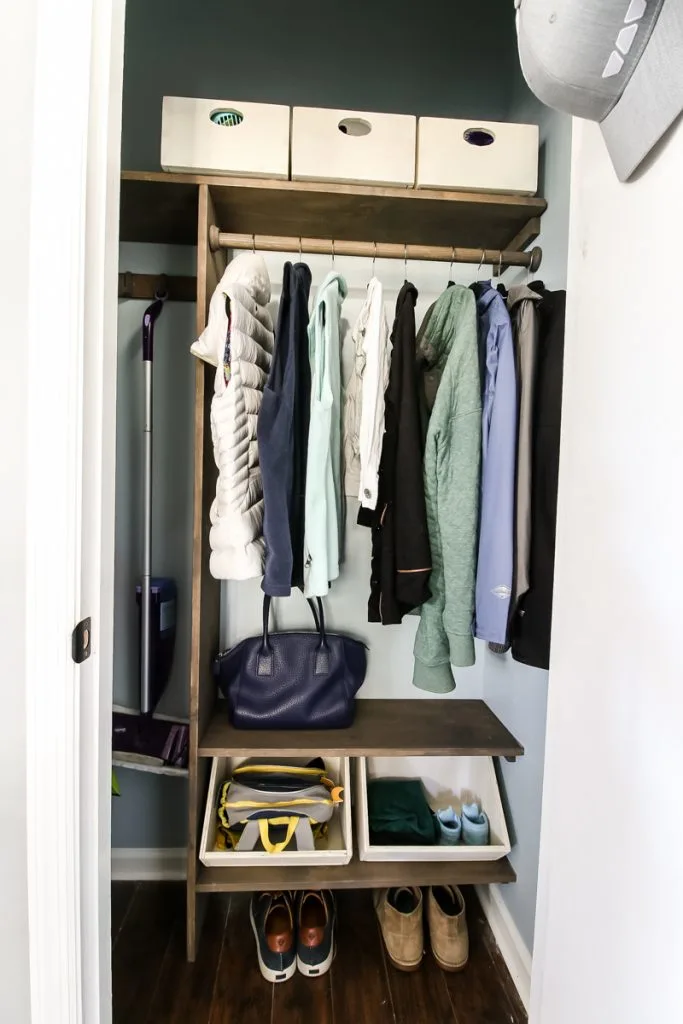 Here are 24 DIY wooden closet system ideas!
Accessorizing the Closet
We built custom bins for the lower shelves and upper shelves. We're going to bring the tutorial for that to you on Wednesday, so check back!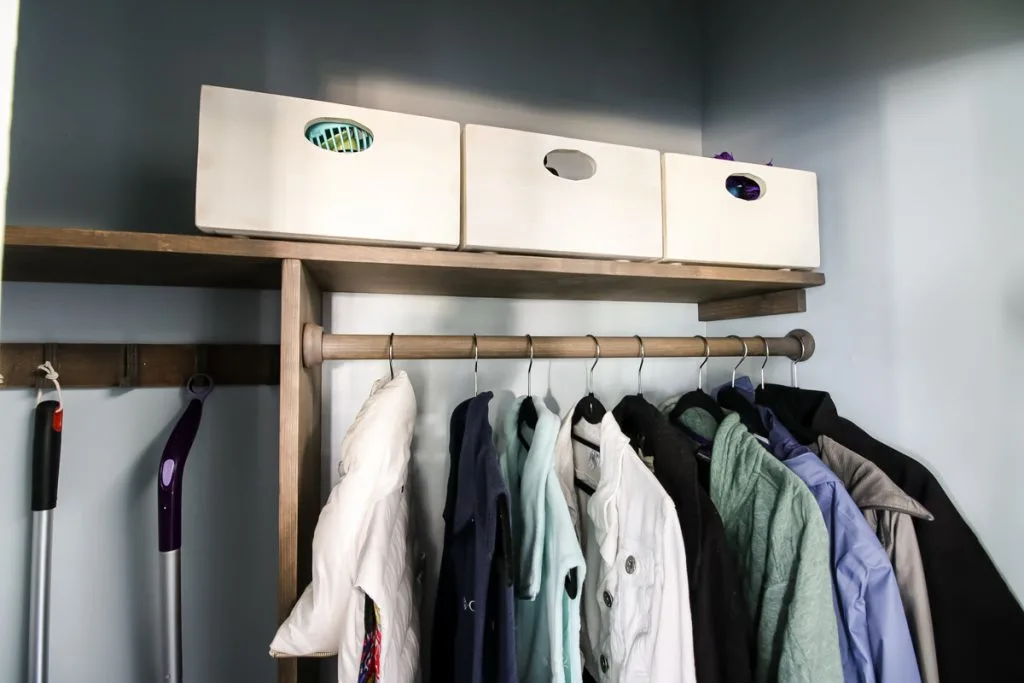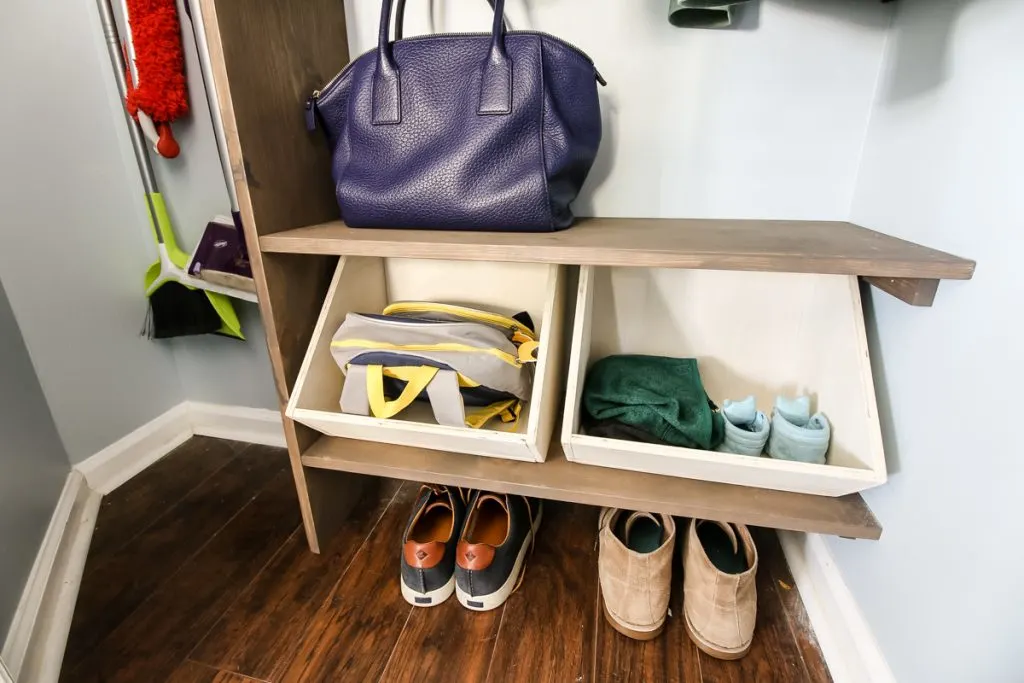 We also built hook racks for hats and cleaning equipment. The hat rack we hung on the wall and the other rack we hung in the corner of the closet to hang our broom, duster, etc.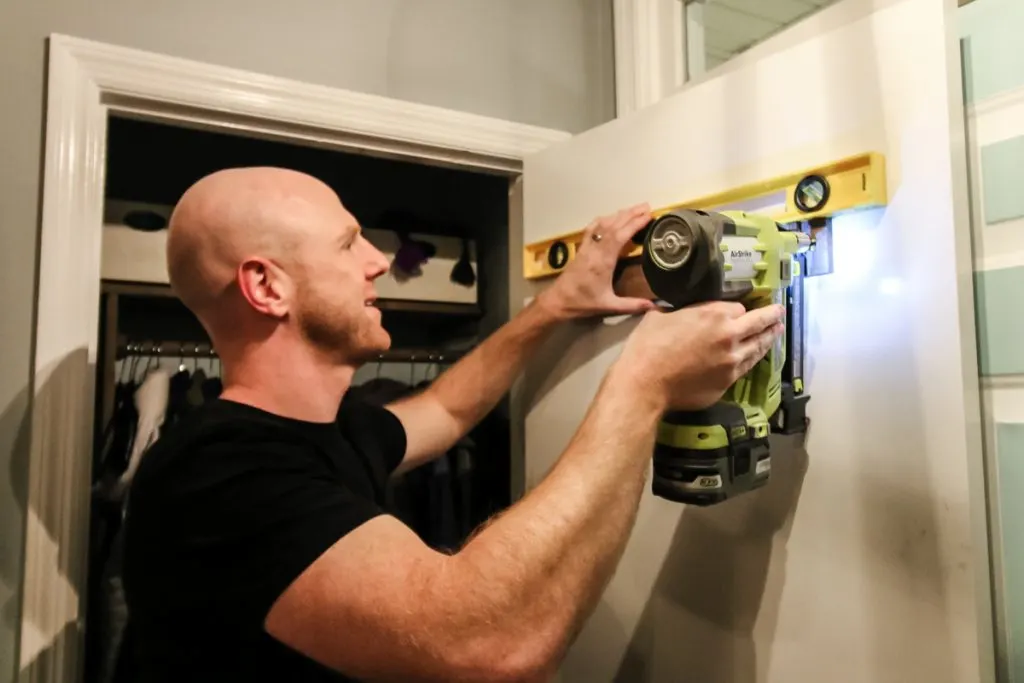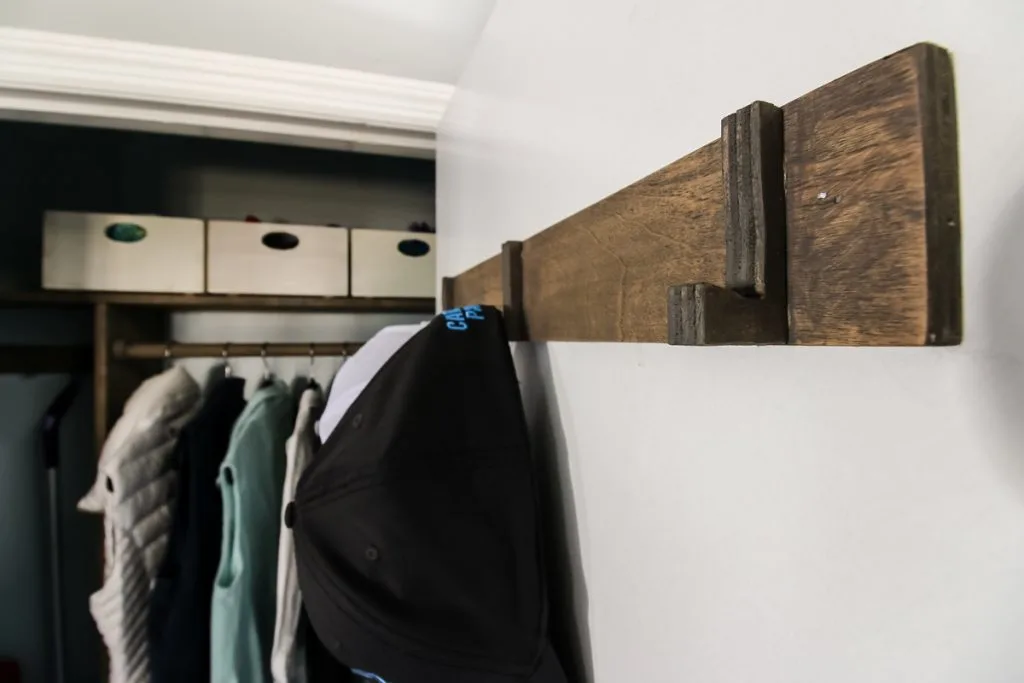 There's really nothing better than a custom closet system. It makes everything so much more functional and useable. You can fit much more stuff and in a better way with a custom closet.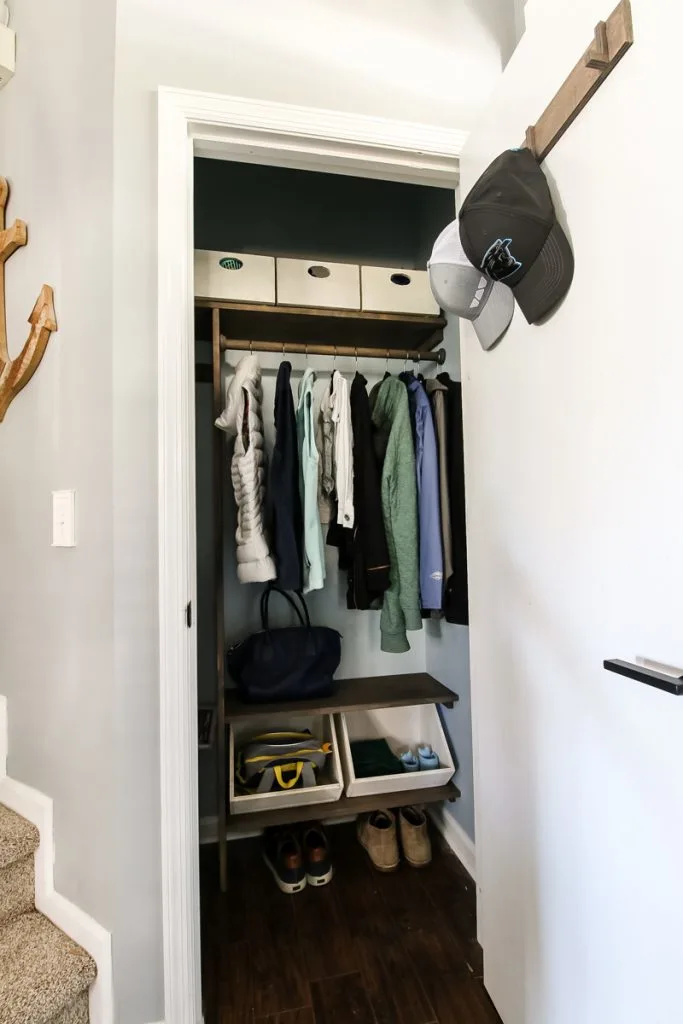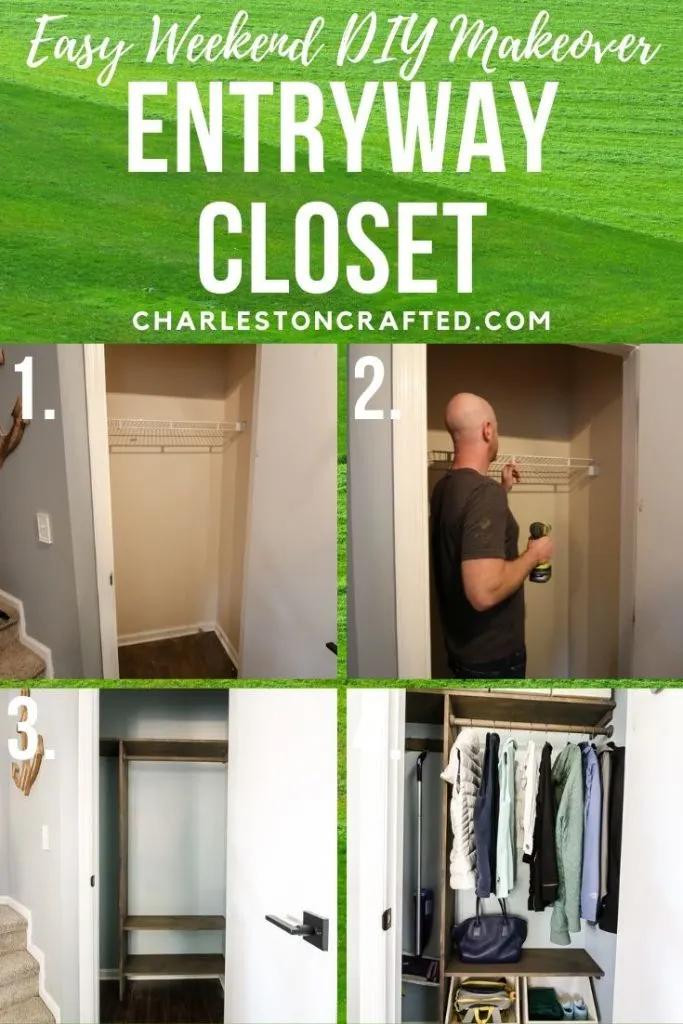 Go make one today and take us in your pics!