Need to get your closet organized? The best way is to add additional storage by building closet shelves or a DIY closet organizer. Here's how to make closet shelves and some DIY closet organizers to inspire you!
I just love organizing a closet.
There's something about a builder-grade empty closet with one metal shelf and rod 2/3 of the way up the all that just… excites me.
Because, it's terrible of course.
But, what is beautiful in that terrible closet is that there is SO much room for improvement.
So, if you feel like your home needs more storage, look in the closet! Adding a custom closet system will instantly make the most of the space that you already have.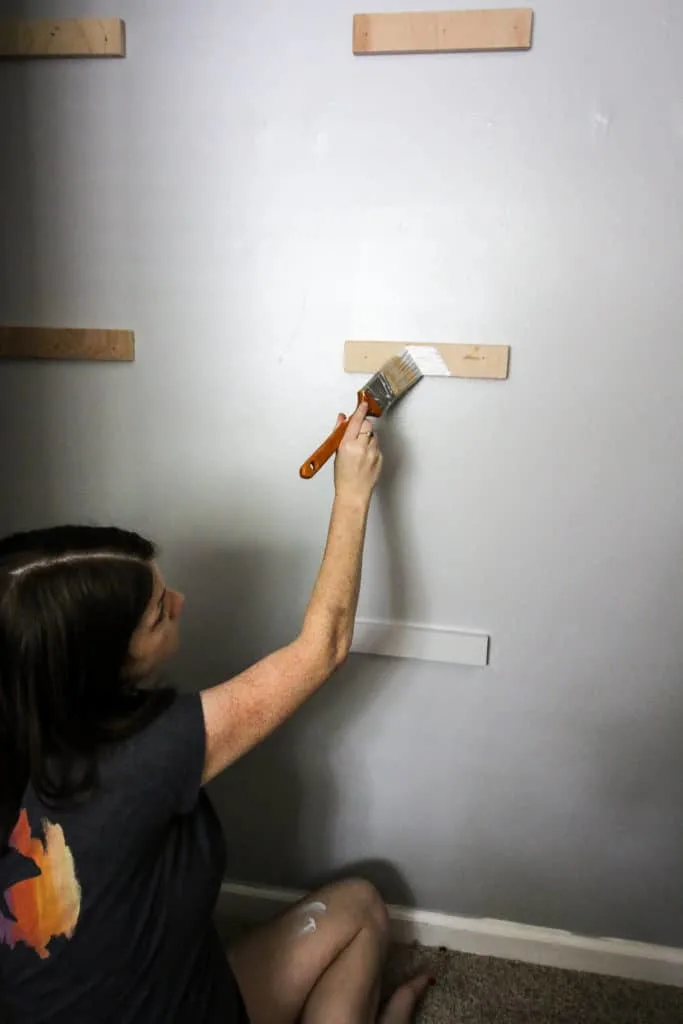 How to prep a closet for shelving
Step one of any closet shelving project is to empty your closet completely.
This means take out any clothes, hangers, or furniture. Anything on the floor or a shelf or the closet rod.
This is a great time to sort through it and purge what you can.
Now, remove all existing shelving, rods, and hooks.
Then you will want to patch any holes in the walls. This is the wall patch that we like to use.
Then, sand off any excess and you are ready to paint!
The first closet we ever did in our condo, I didn't paint. I was lazy. I didn't see the need. I left patches of spackle on the wall (yiiiikes). It drove me nuts for years. Don't be lazy. Paint.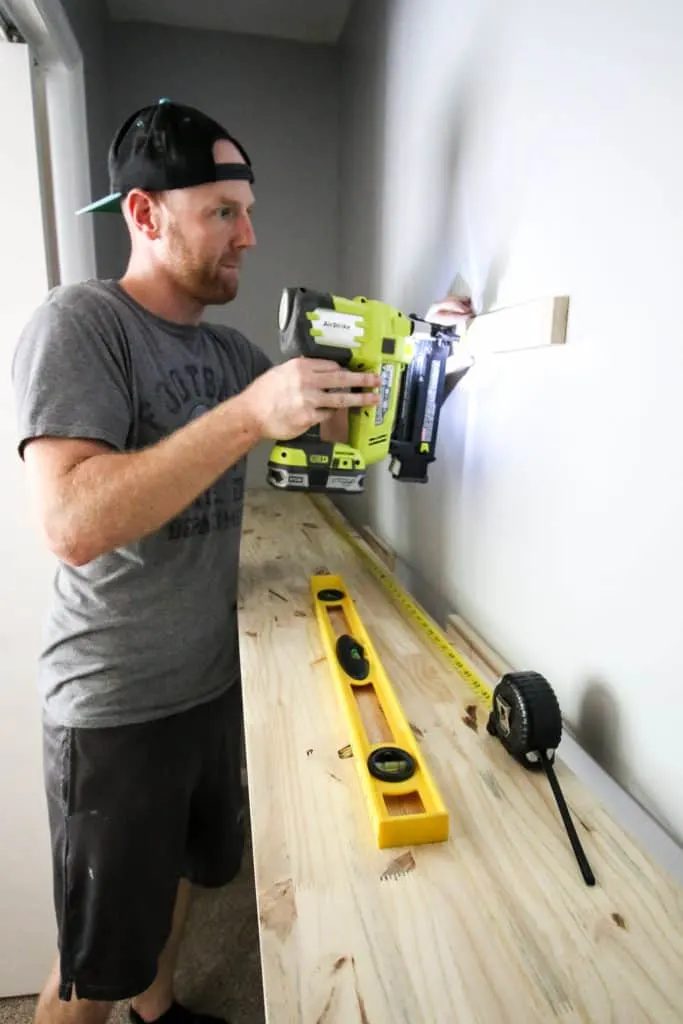 How to make simple closet shelves
You can read our exact closet shelf building plan here. But, the general idea is that you want to add horizontal braces (just thin strips of wood) to the wall and use those to hold up your shelving!
Put the braces on the sides of the closet and nail them into the wall. You can use a stud finder to identify studs and be sure to nail into them for extra security.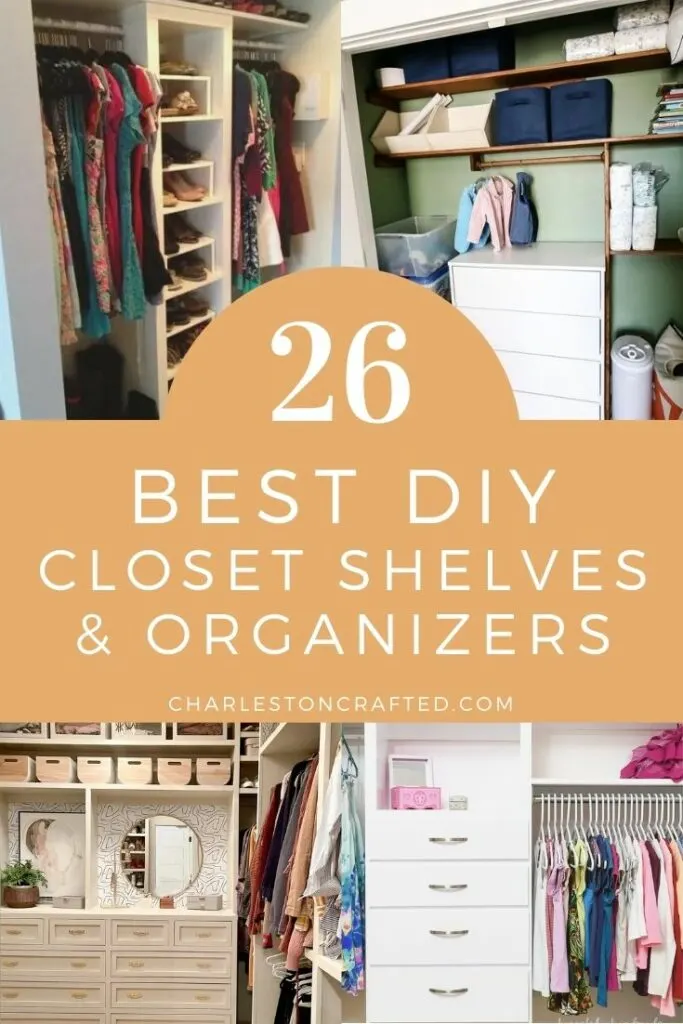 DIY closet organizer inspiration
Here are some examples of DIY closet shelf systems. I hope that they inspire you to get building on your closet space!
DIY Closet Shelf Ideas
Want to build your own closet shelves? Here are tons of examples or DIY closet organizers to inspire your project!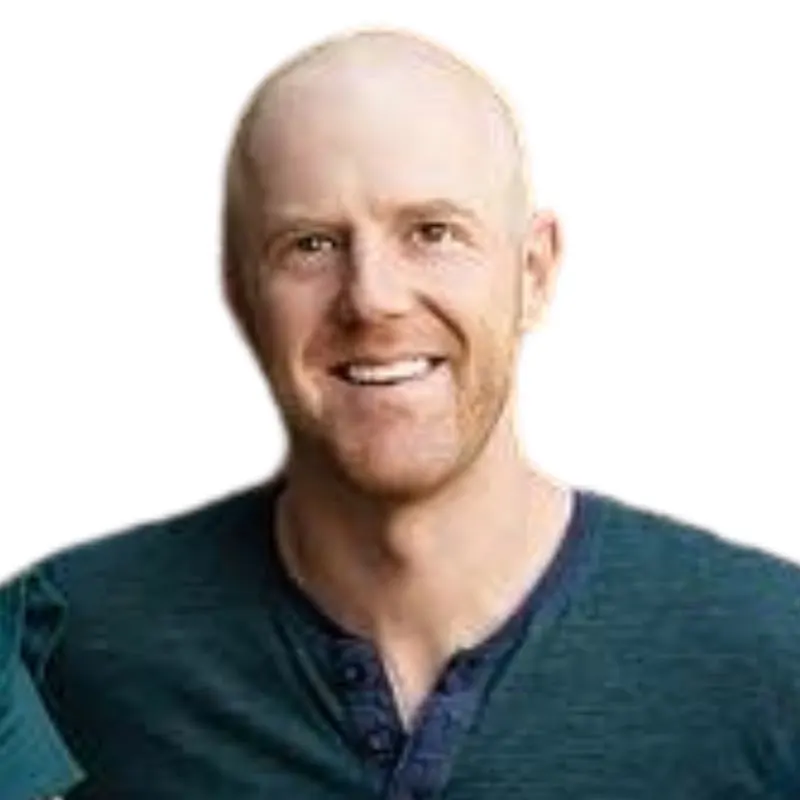 Hey there, I'm Sean, the woodworking enthusiast and builder behind CharlestonCrafted.com! Since 2012, I've been sharing the magic of turning raw materials into beautiful creations. I love teaching others the art and satisfaction of woodworking and DIY. I try to inspire fellow crafters to make something extraordinary out of nothing at all.