It is super popular right now to do projects using pallet wood. It's a cheap, easy source of wood that gives a great rustic vibe without you having to do anything to fake it. But one time, my friend had an idea to build an outdoor bar out of pallet wood but asked me where to get free pallet wood for DIY projects or crafts. I thought about it for a second and here's what I came up with.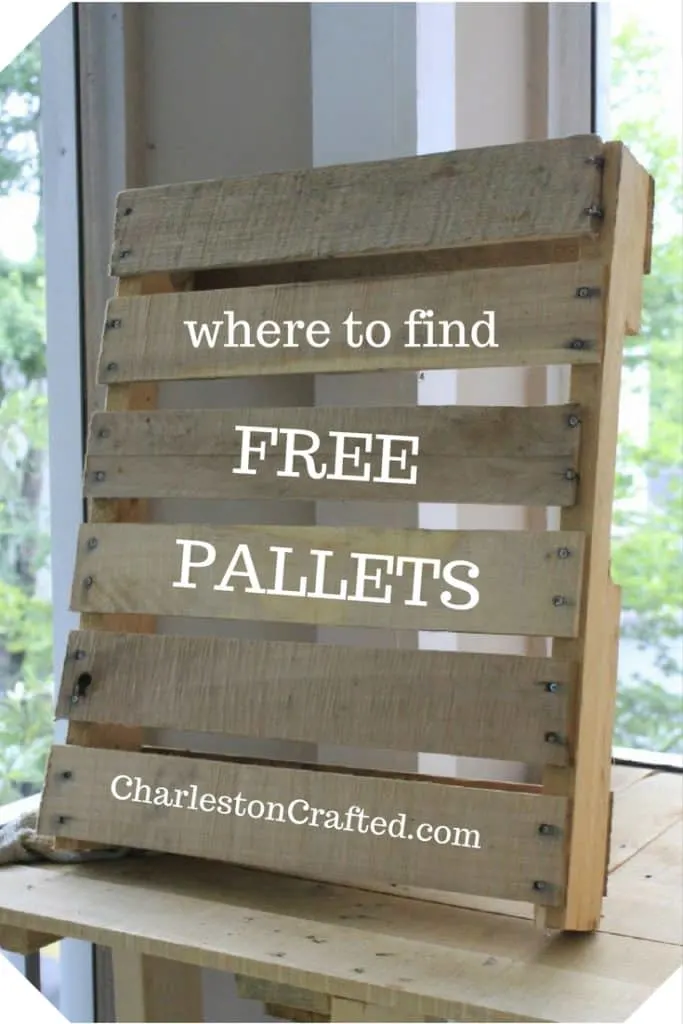 Where to get free pallet wood:
The side of the road– this seems dumb, but honestly, it's the best place to find it. You probably don't even realize it, but you see pallets lying around all the time and you don't even notice them. If you start to look for them, you will see them in people's yards, leaning up against a dumpster outside a building, or lots of places that people just chuck them. When my friend asked me that question, this was the first thing I told him, and for the next two weeks it was all I could see and I sent him a bunch of photos of pallets just sitting out. There are two pallets leaning up against the dumpster at my office right now, but I don't need them at the moment.
Construction sites– pallets are used to deliver large quantities of small items in one bundle. Where is a place that gets a lot of those types of shipments? Construction sites. Again, they will be on the side of the road or in the dumpster, but this is a great central hub to start looking. You'll also find tons of plywood or shorter 2x4s because workers throw out pretty much anything that's not whole, unlike us, who use every last scrap of wood for something.
Costco– again, looking for a place that gets a lot of shipments and Costco is a great bet. Costco has hundreds of pallets outside their warehouses and they are usually in really good shape.
Friends that own a business– if you know someone that owns a business that gets shipments, ask them if they will save you the next pallet that comes in. I bet they'll do it for you.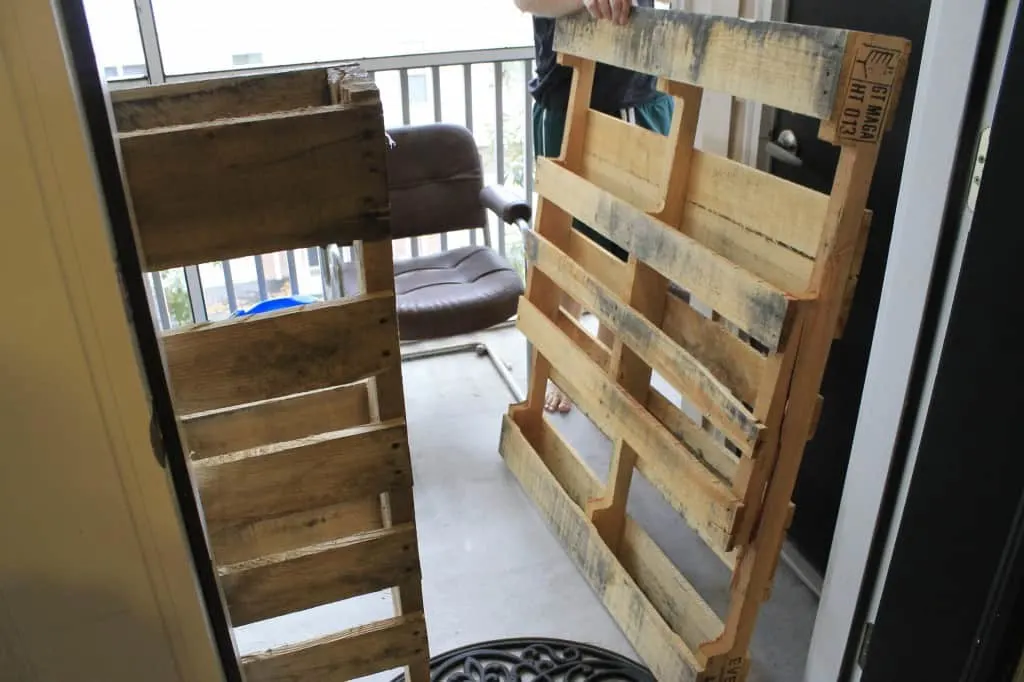 We've done some awesome projects with pallet wood, like the old shop table for our condo, a hanging planter for our condo porch, and a fun decor birthday present. We also use older pallets that aren't in great shape for firewood. They burn really well and are easy to cut up with a reciprocating saw. Just don't burn them inside.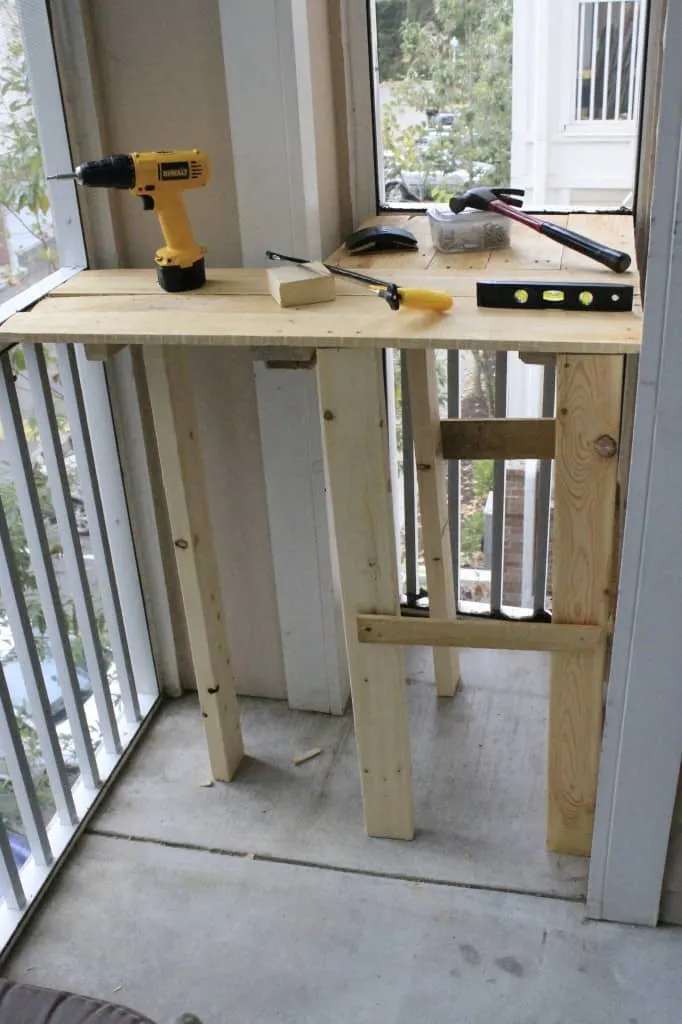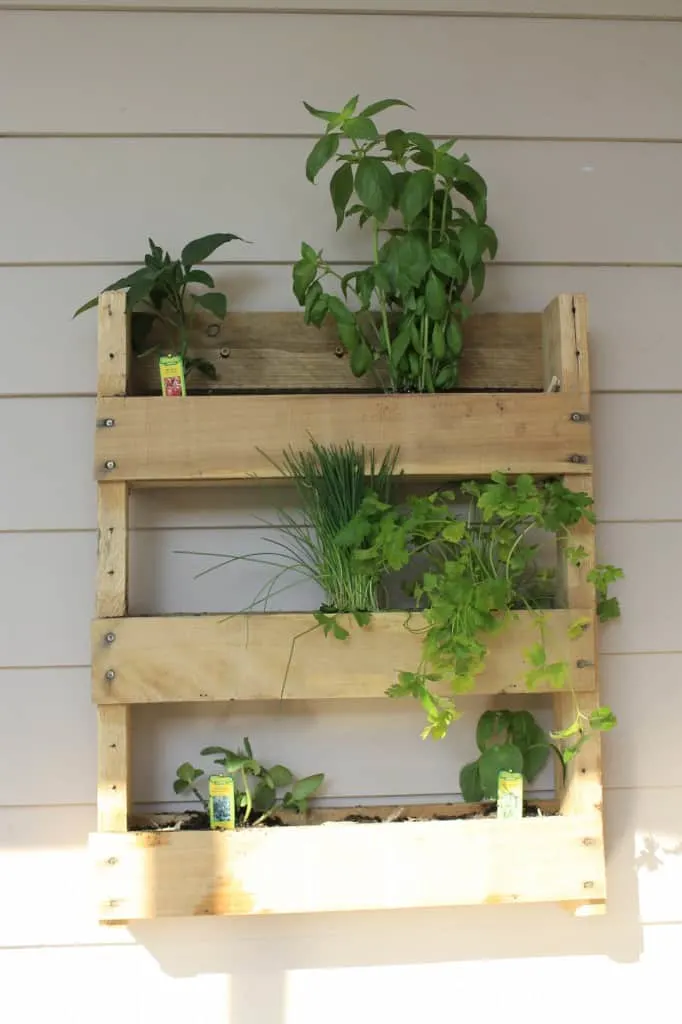 Another big thing people are using pallet wood for now is to make wood accent walls on their home. This is a really cool look, especially with different shades of the wood, but again make sure it's not rotten. There are lots of pallets out there, but the biggest thing to do is be selective because you don't want to use bad wood.
What are some of your favorite pallet projects?