Furniture can be very expensive. Here are ways that anyone can get free furniture and information on organization helps with furniture for those in need.
Housing is wildly expensive. Then, once you have a house, you have to furnish it!
Whether you have an empty home to fill or just need one or two things for your living room, furniture can be very expensive.
Luckily, there are places and resources available where you can get free furniture and furniture at affordable prices.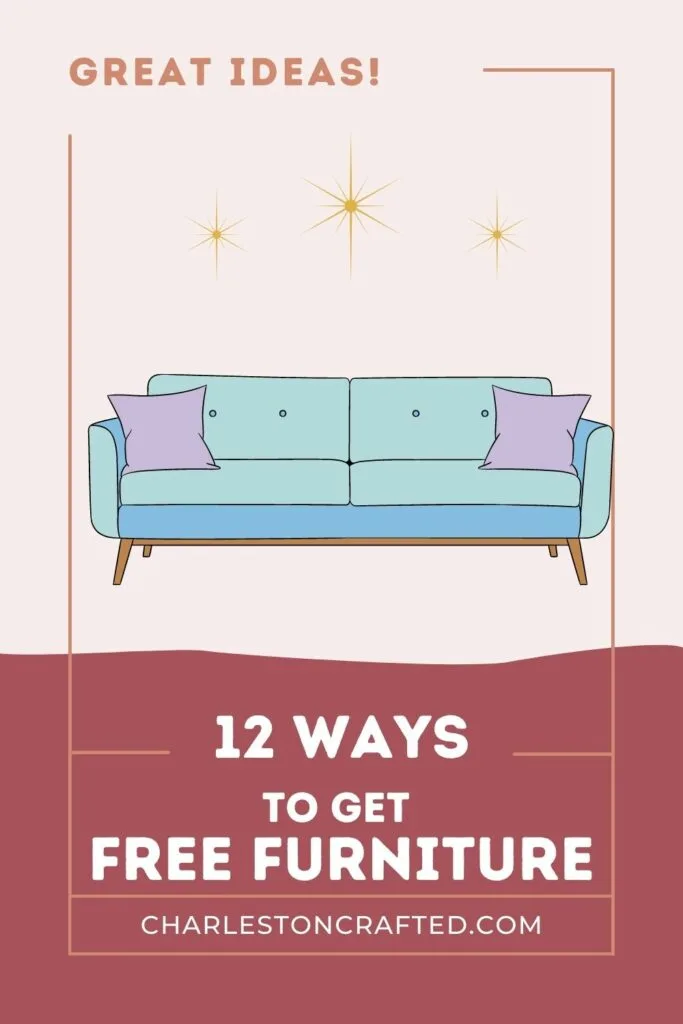 How can I get free furniture?
There are a few ways to get free furniture. The first is to find someone or some place that is giving away furniture. The second is to qualify for a furniture assistance program. Let's talk about both options!
Where can I get free furniture near me?
Here are my biggest suggestions for looking for free furniture:
Freecycle
Freecycle is an online network, often an email list. People can offer up their old stuff for free.
This is great, but you will need to watch the page and act fast. You will also need to transport the furniture yourself.
Buy Nothing Facebook Groups
Buy Nothing facebook groups are similar. On Facebook search "Buy Nothing" and your city or neighborhood name.
Everything on these groups is free, but you will once again have to act fast and transport your own stuff.
Post an ISO on Craigslist or Facebook Marketplace
You can post an "In Search Of" (ISO) post on any marketplace. Say what you are looking for and any parameters. I've had success with getting stuff for free this way!
Yard Sales
Check out yard sales as people are packing up at the end of the day. They may be willing to give some things away. Always be very polite and be OK hearing no.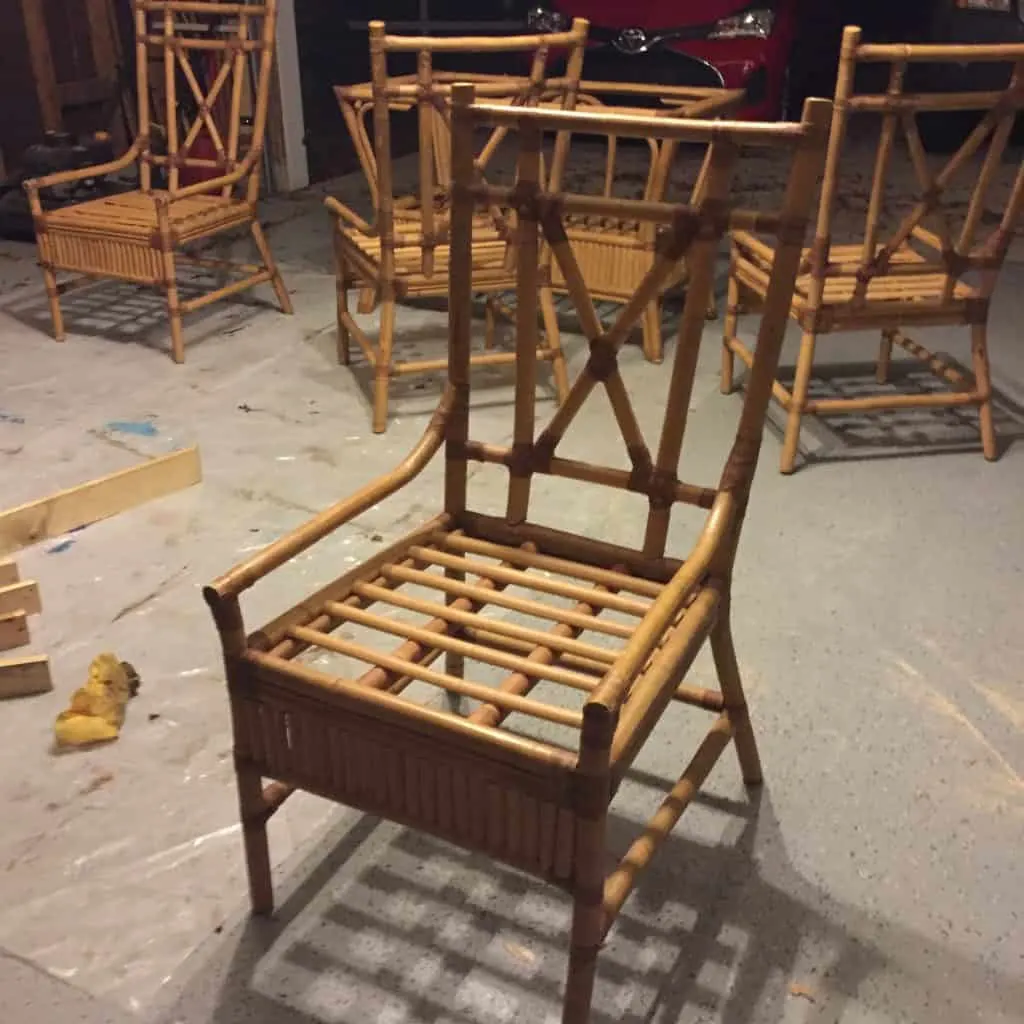 Check the curb on trash day
People will put some GOOD stuff on the curb just because they don't want to deal with it. If you have the time to drive around on trash day, it can be worth it.
We have gotten a LOT of great furniture this way!
Swap party
OK, so this requires a bit more effort, but if you have furniture you don't want and are looking for something else, consider hosting a swap.
People bring furniture they don't want and trade it. This could be coordinated online such as thru a Buy Nothing group!
College campuses on move out
College kids often leave town when the school year ends and can't take their stuff with them. This is the BEST curbside trash day of the year. So, check curbs near campus in May (or whenever the semester ends) for great finds.
Storage facilites (dumpsters)
Check out the dumpsters near storage facilities. Many storage units get emptied for whatever reason – an auction, non-payment, someone is cleaning theirs out. If people don't want to move their stuff, they ditch it in the dumpster.
What's the cheapest way to buy furniture?
The cheapest way to buy furniture is secondhand. Check thrift stores and Facebook Marketplace. If you have some time, you can wait for a really good deal.
Here are my best tips for shopping on Facebook Marketplace.
Here are my best tips for what to thrift and what not to thrift.
How much is a cheap sofa?
A cheap sofa depends on your budget. But, I would say that under $250 new or under $100 used is a very cheap sofa. An average-type sofa (nothing special) can easily cost over $1,000 new!
Here are my favorite cheap couches.
Furniture help for low income families
Now, if your family qualifies as low income, you will qualify for furniture assistance programs and maybe even furniture voucher programs.
Some of these programs may also be available to you if you need to re-furnish your home after a disaster such as a fire or flood.
What organization helps with furniture?
Here are some organizations that may give you free furniture if you qualify.
Salvation Army
Many Salvation Armies run thrift stores with furniture. They also often offer vouchers for families in need to shop the store.
You will have to meet with a representative from your store and qualify to get a voucher.
Use this search to find a Salvation Army near you.
Goodwill voucher
Some Goodwill locations will offer shopping vouchers for families in need. These are sometimes called the Good Neighbor program and vary by location.
They will require you to qualify and either apply or interview to get the vouchers.
Search Goodwill + "voucher program" + your city to find a location in your area.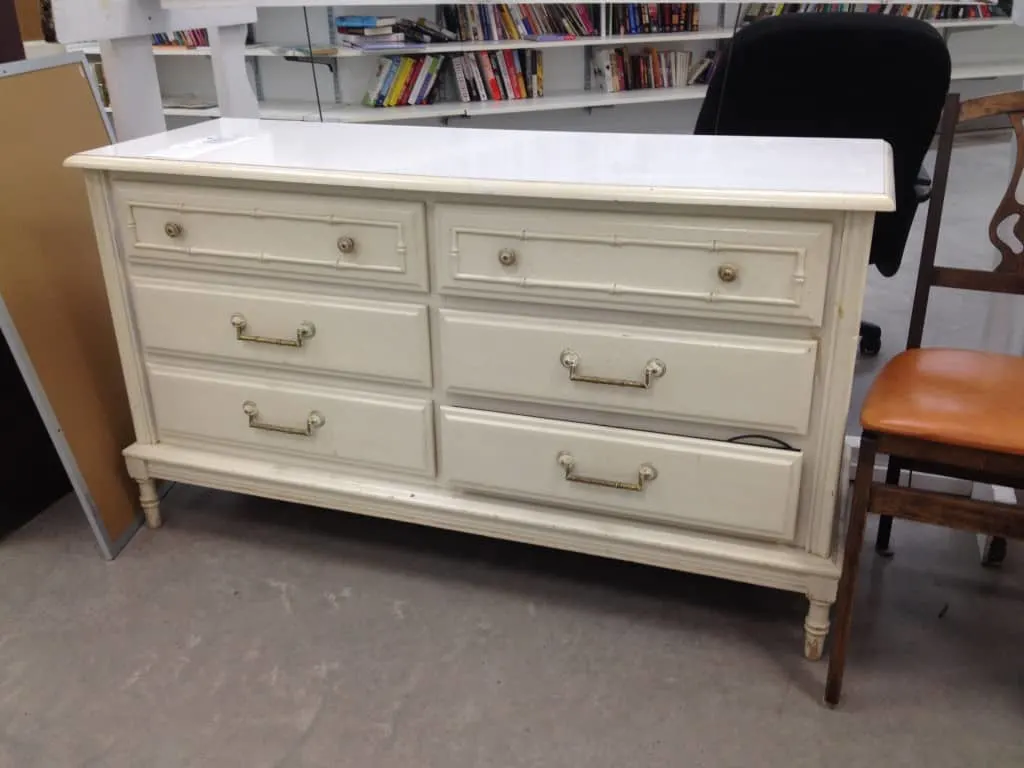 Red Cross
The Red Cross offers furniture and other household goods to those who have lost their belongings due to disasters. This is often large-scale natural disasters.
Learn more about this Red Cross program here.
A Hope to Dream
A Hope to Dream is a foundation run by Ashley Furniture home stores. They offer twin mattress, bed frame, bedding and pillow to children who do not have beds. Children must be nominated by a school social worker, case manager, church, or other charitable organizations.
St. Vincent de Paul
St. Vincent de Paul runs thrift stores across the country. They also offer crisis assistance and may help with free furniture to those in need.
How can I get a furniture voucher?
Different organizations provide vouchers for you to shop their inventory for families and individuals in need. You will need to reach out to your local store to see their requirements to qualify for and use a voucher.
How does furniture bank work?
Furniture banks are basically secondhand furniture stores where everything is either free or very cheap and designated for those in need. Their mission is to deliver furnishings to families in need (especially those transitioning out of homelessness) and to transform their empty living spaces into comfortable homes.
Click here to find a furniture bank near you.
What are your favorite places to find free furniture?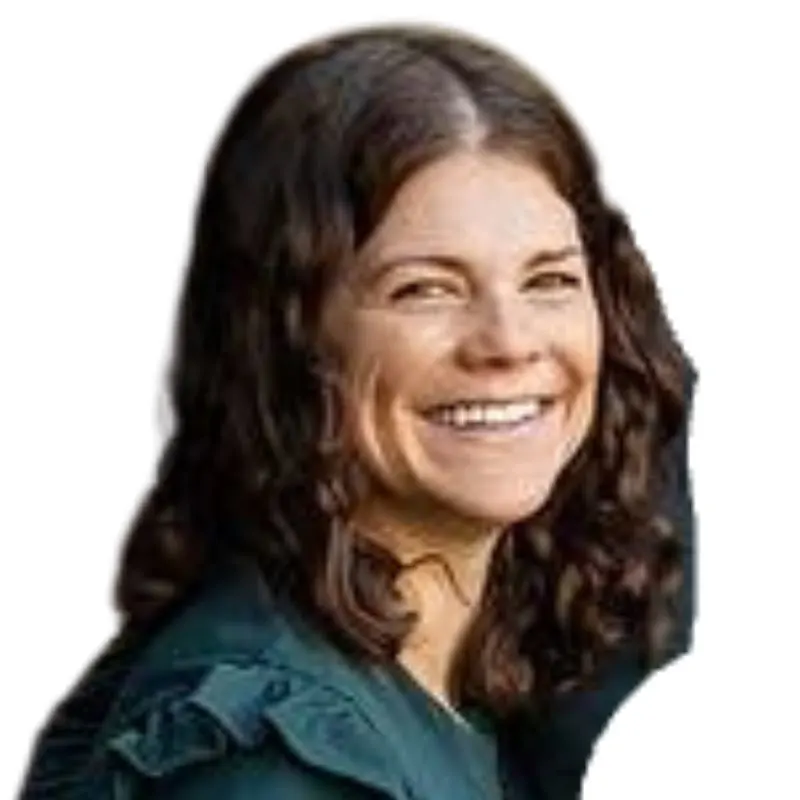 Hello, I'm Morgan, half of the creative force behind CharlestonCrafted.com! With a passion for DIY that dates back to 2012, I've transformed three homes and now I'm dedicated to helping others craft their dream spaces. Let's turn your house into a home together!