Looking for the perfect neutral paint colors for your home? Here are my favorites for each neutral shade, plus tips for picking the perfect paint color!
Looking for the perfect neutral wall color for your home? That's a popular option!
Neutral colors are great for a lot of reasons.
Primarily, they are a clean slate. You can choose almost any accent color to create a custom color scheme. Neutral room colors allow you to swap out the accent colors yearly or even seasonally for a totally new look without having to paint!
Neutral interior paint colors are also great when you are staging a home to sell – neutral colors will appeal to most buyers and are unlikely to turn anyone off.
Neutral paint colors also make great whole home paint colors – if you want all your walls one color – for easy cohesiveness. Different accent colors can make each room feel unique!
But, just because neutral colors are universal doesn't mean that every color will work in every home.
It's important to do some research and then properly test paint colors in your actual home on the actual walls they will go on to be sure they are a good fit!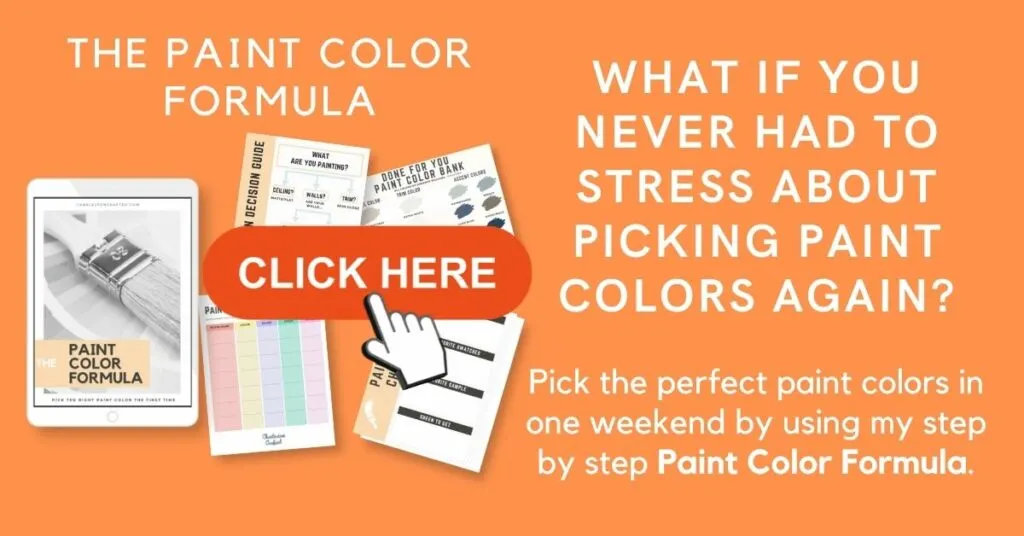 Reasons to Choose a Neutral Paint Color
There are a few reasons to choose a neutral paint color! First is if you like the look of. neutral colors. Obvious, but not everyone likes color! Secondly, if you plan to sell your home soon, it's a safe bet. Finally, if you are having a hard time commit to a color, a neutral is more likely to feel comfortable than a bold color you are uncertain about!
Are neutral colors warm or cool?
Neutral colors come in both warm and cool undertones. The main point of neutral colors is that they usually don't have much color to them, and not the lightness or darkness or the undertones!
Best warm neutral paint colors
Warm paint colors are great because they tend to feel cozy and inviting. Warm colors will have yellow or golden undertones.
Popular warm neutrals are warm gray or greige or a warm creamy white.
Best cool neutral paint colors
Cool paint colors give a room a crisp, clean look. They have a reputation for feeling sterile, but cool tones can also feel beachy or modern when paired with accent pieces.
Here are some popular cooler toned colors:
Ultra Pure White
Snowbound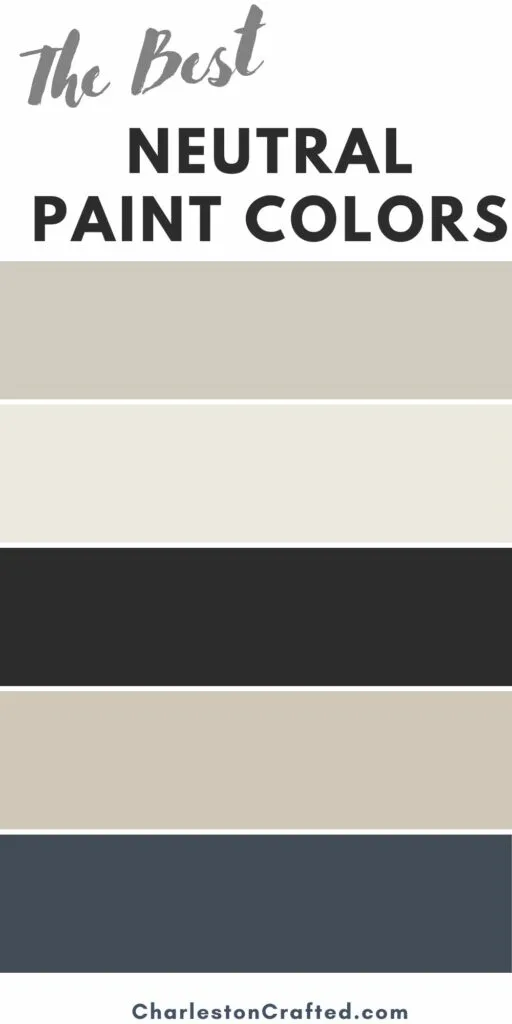 Best light neutral colors
White and off-white colors make great light neutral wall colors. Here are my favorite shades of white.
Best neutral paint colors to sell a house
The most popular neutral colors for builders have been Agreeable Gray and Repose Gray for a while. Accessible Beige is your best bet for a beige and Alabaster is a nice, warm but neutral white.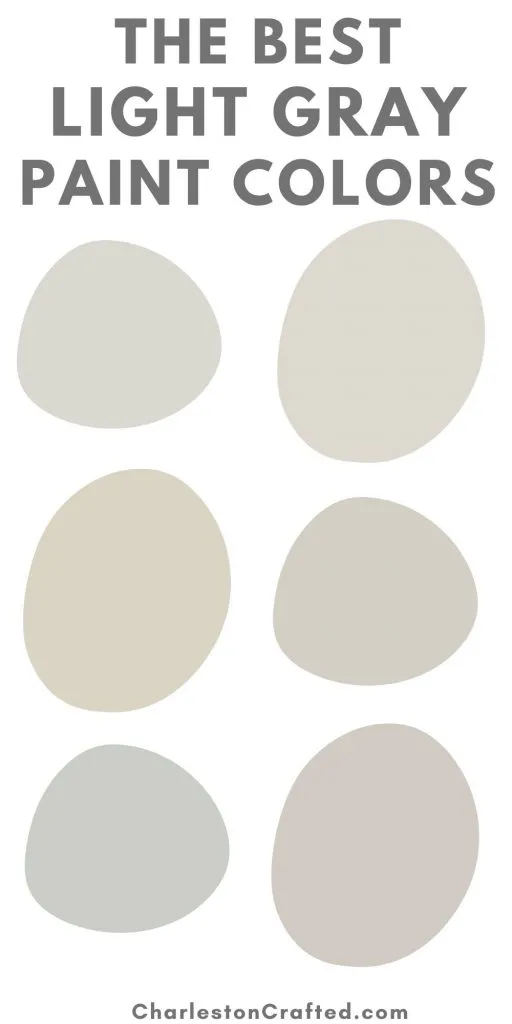 Best neutral bedroom paint colors
I actually love a dark, moody color for a bedroom! I'd suggest you consider a black or navy paint color for a neutral but still interesting bedroom!
Best neutral paint colors for a living room
I like a nice neutral gray paint color for a living room! If you want a more modern look, go with a white wall color!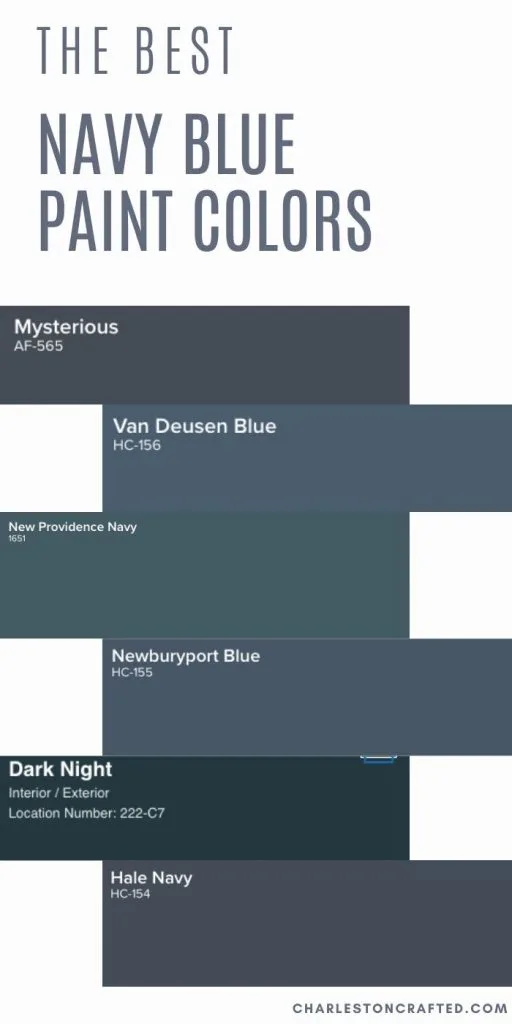 How to select a neutral color palette
To select a neutral color scheme, first pick your base wall color. Then select a coordinating white trim color – bright whites for cool colors and warm whites for warm tones.
To pick neutral accent colors, focus on colors the same tone as your wall color but lighter or darker. A fool-proof method to do this is to get the color strip for your wall paint color and go with an accent color 2-3 shades lighter or darker on the strip!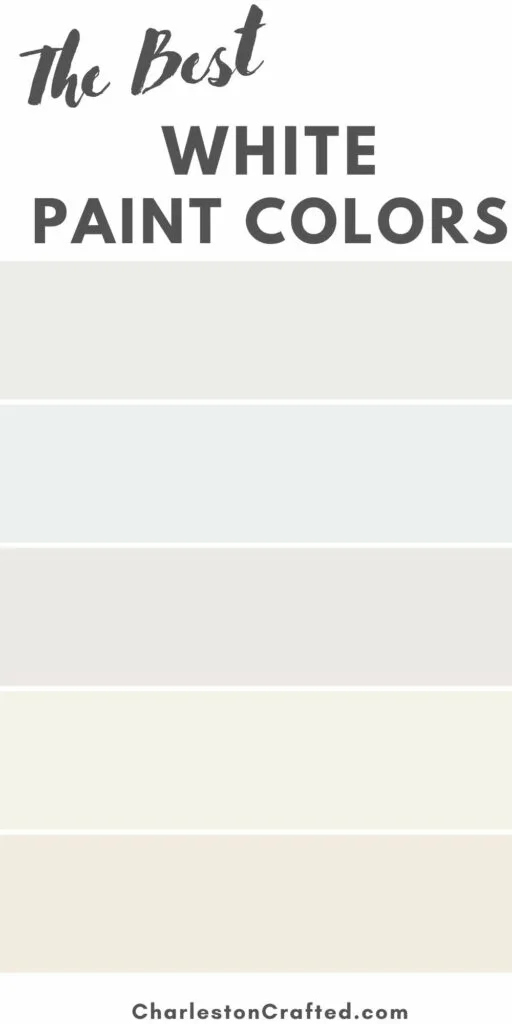 Best neutral paint colors
Here are some of my favorite neutral paint colors in each neutral color family!
What are the 4 neutral colors?
My go-to neutral paint colors are:
White
Gray
Black
Navy blue
Best neutral paint colors
Here are all of my favorite neutral interior paint colors!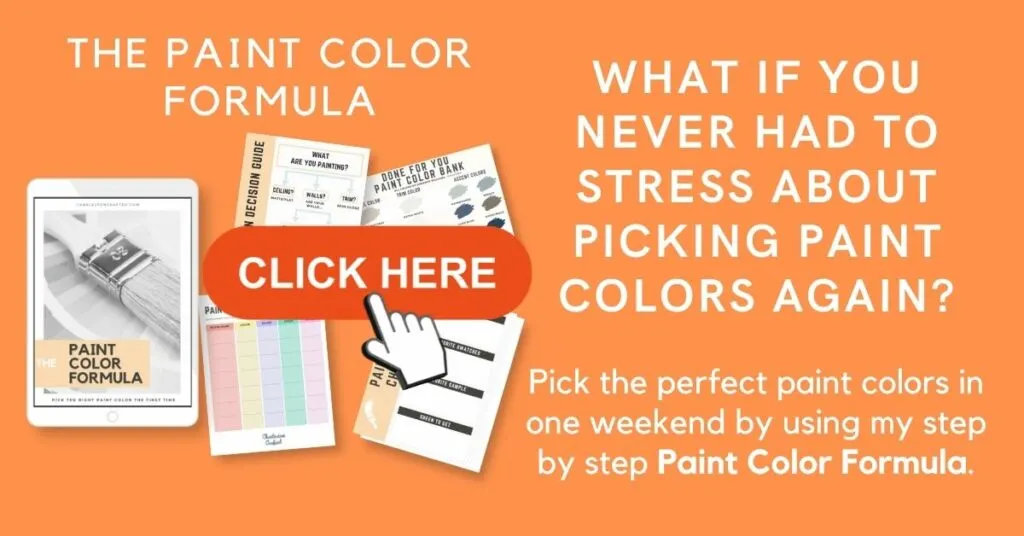 Get paint samples!
Samplize will send you 12″x12″ peel and stick samples of paint colors from many popular brands so you can see exactly how they will look in your home!
Love paint colors? Be sure to check out:
The Paint Color Formula – my complete guide to picking paint colors!
The best blue-gray paint colors
My favorite light gray paint colors for any home
The Best Gray Paint Colors for a Nursery
The Best Classic Navy Paint Colors
21 Paint colors for Master Bedrooms
The 28 Best Light Gray Paint Colors for Any Home
6 Perfect Gray Paint Colors for Cabinets
10 Best Paint Colors for Laundry Rooms
Painting for the first time? Check out my video tutorial on the easiest & cleanest way to open a paint can!