Looking for the perfect green paint color? Here is a guide to how to pick the perfect green paint color and examples of colors in real rooms!
I am really feeling green paint colors lately. It's one of my favorite colors for interior walls!
Green is definitely a big trend right now – so I'm seeing it everywhere I look.
And I love it! Green can feel like you are returning to nature. It's earthy and calm and relaxing.
Imagine green wall paint, green cabinets, or even a green accent wall.
Sage green paint is especially having a moment – the sage green bedroom aesthetic is particularly popular.
Green paint colors can be hard to choose – there are SO many shades!
Here are some factors to consider and a ton of green paint colors in real rooms!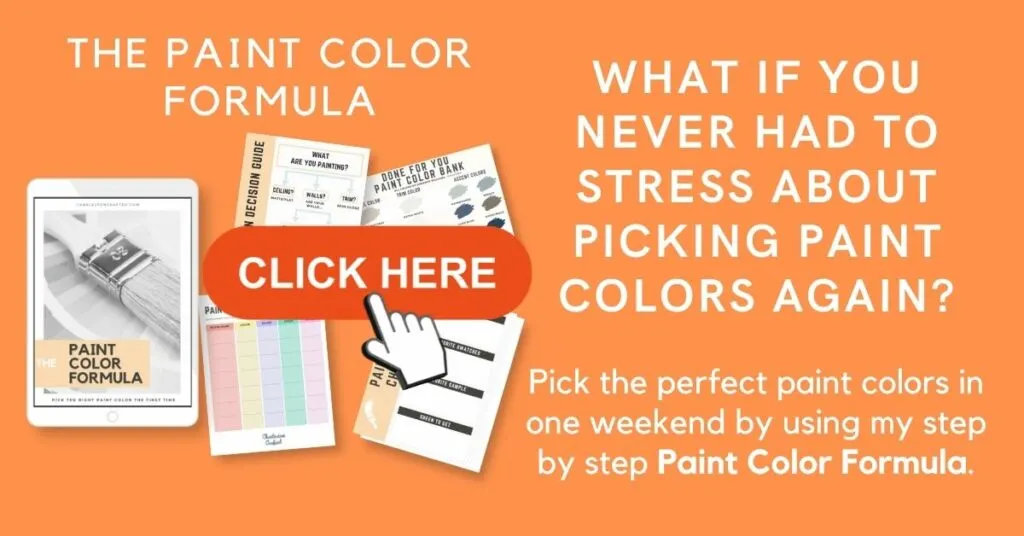 How do I choose the right shade of green paint?
You want to first pick a vibe that you like – look for inspiration photos to decide light green, dark green, sage green, etc.
Get samples and test them in your actual space! Test them on multiple walls at all times of day. My Paint Color Formula shares the exact process I use to pick paint colors!
Check out my favorite gray-green paint colors!
Is there a warm green?
Warm greens will be greens with a lot of yellow or brown to them. Think olive green as a good example of a warm toned green!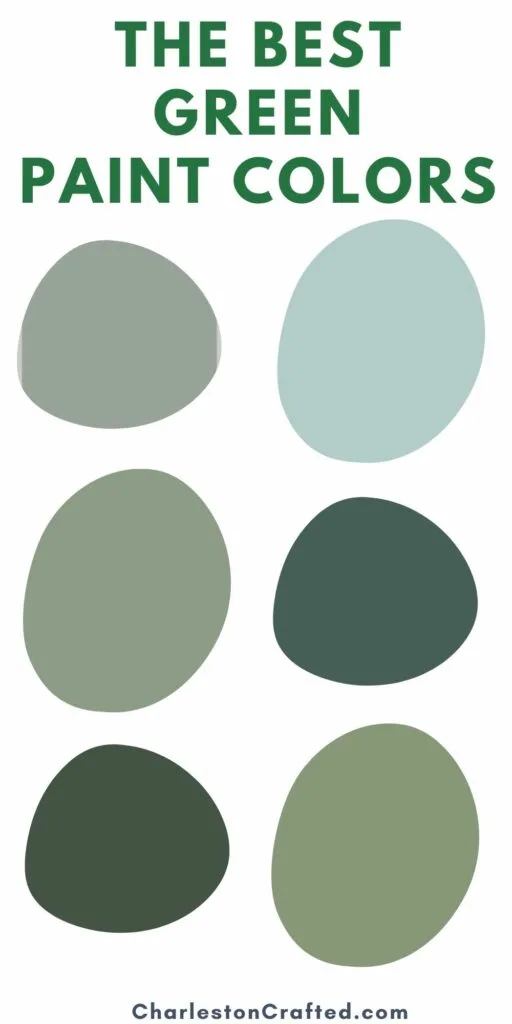 What is the darkest green paint color?
Charleston Green is a really dark green color! They say that it was made when Charleston was a british colony and required to use black paint for their fencing. The charlestonians rebelled and added just a few drops of green to the black paint to jazz it up a bit.
Is green a good house color?
Yes! Green is a great color to paint your house. It's great for exteriors that are in green, wooded areas as it really gives the home a nature-inspired aesthetic.
I love green for nature-inspired or boho style rooms. It's really cozy!
Green pairs well with white, black, blues, yellows, and even pink! It's a very versatile color.
Where should I use green paint?
You can use green paint for:
the exterior of your home
the walls of a room
an accent wall
an accent piece such as a fireplace
cabinetry
a piece of furniture
a ceiling
What is the color psychology of green?
Color psychology is the idea that different colors make you feel different ways. Green is said to bring out feelings of nature, healing, freshness, and quality!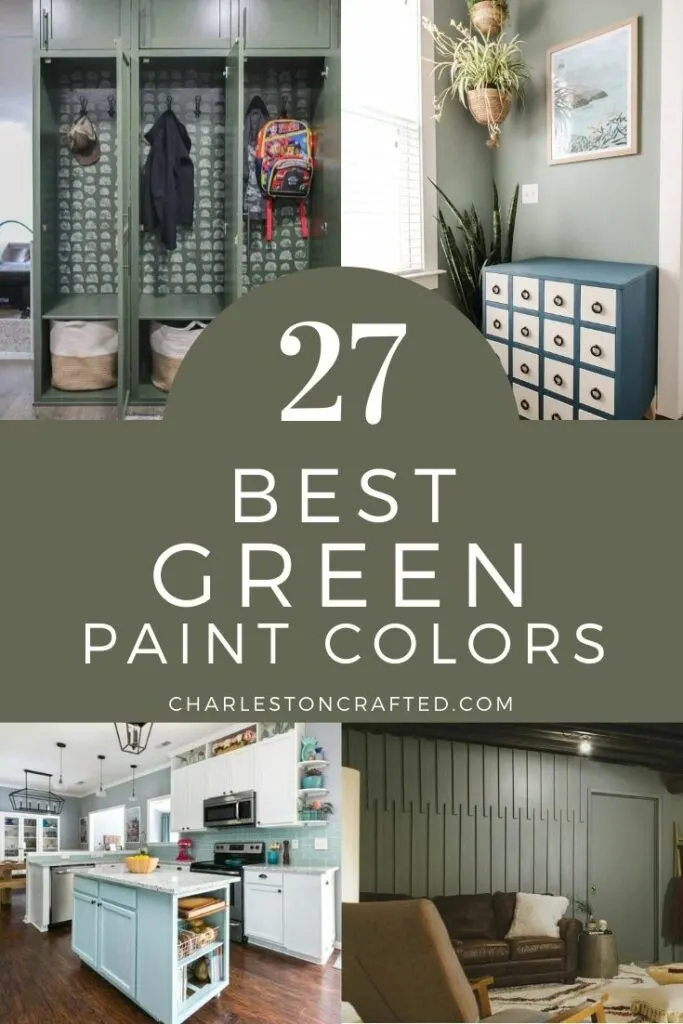 The best green paint colors
The best green paint colors & real life examples
Check out some of the most popular green paint colors and see them in real rooms!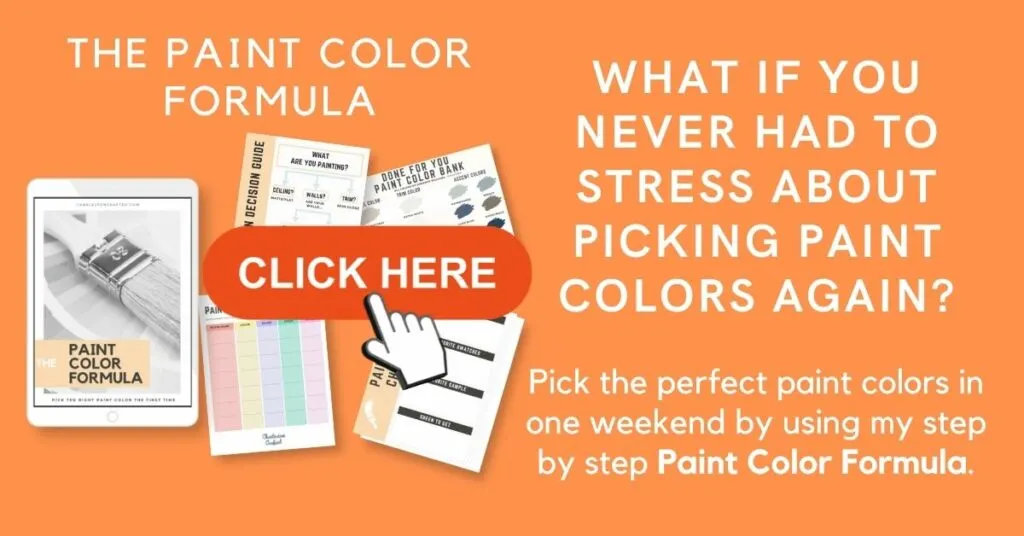 Get paint samples!
Samplize will send you 12″x12″ peel and stick samples of paint colors from many popular brands so you can see exactly how they will look in your home!
Love paint colors? Be sure to check out:
The Paint Color Formula – my complete guide to picking paint colors!
The best blue-gray paint colors
My favorite light gray paint colors for any home
The Best Gray Paint Colors for a Nursery
The Best Classic Navy Paint Colors
21 Paint colors for Master Bedrooms
The 28 Best Light Gray Paint Colors for Any Home
6 Perfect Gray Paint Colors for Cabinets
10 Best Paint Colors for Laundry Rooms
Painting for the first time? Check out my video tutorial on the easiest & cleanest way to open a paint can!