Green paint is a huge trend, and gray-greens are more neutral and easier to decorate with. Here are my favorite green-gray paint colors!
The color green is really having a trending moment.
Green paint gives a space a natural or boho feel. But, green can also be a neutral. Wild, I know!
It's no secret that I love decorating with green. Pretty much our whole house is green or blue-ish green. But, even I admit that green can be a lot for a wall paint color.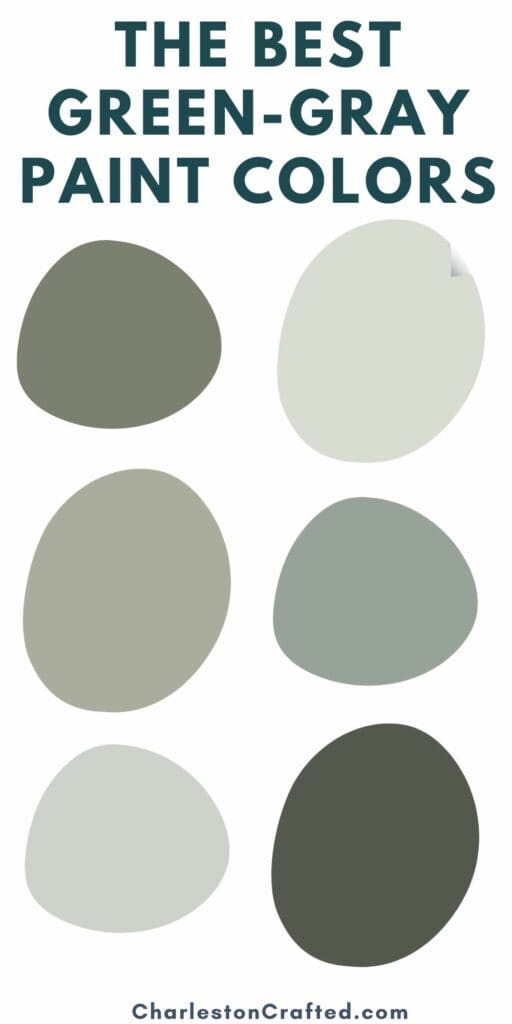 What is a green-gray color?
A green-gray paint color lies somewhere between green and gray, obviously. However, I think that it is important that the color is more green than gray.
The gray is used to tone down the brightness of the green and to make it more subdued.
What does it mean to have a muted paint color?
The easiest way to make any bright color work better on a walls (or all of the walls in a room) is to select a more muted shade.
You might, for example, find a color that you like on a paint fan deck and instead select a shade on that same strip but 2 shades lighter.
Another way to make a paint color more muted is to pick a color with gray undertones. This will make the color appear more "muddy" and less bold and bright.
These undertones can exist in light or dark colors, but just mean they are more neutral in tone.
Today I have rounded up my favorite blue-gray paint colors for you. The blue gives them a bright, happy shade that is very trendy right now. However, the grey undertones keep them from being too bright.
There are a ton of colors here – but I hope that seeing them next to each other helps to draw attention to the subtle differences between them.
The Best Green-Gray Paint Colors
Light green-gray paint colors
Behr Nature's Gift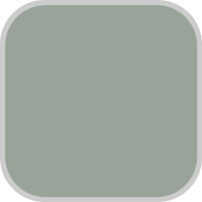 This is a beautiful earthy green. It's slightly darker than light green, with both blue and gray undertones. It really transforms in different light!
Read my complete Nature's Gift review!
Benjamin Moore High Park This is a medium-dark sage green color. It's a super on trend shade!
Benjamin Moore Night Train

This green color has a lot of gray undertones to it, making it not feel too bright. It instantly makes a room feel cozier.
Sherwin Williams Retreat
This is a dusty olive green color, with a lot of gray to it so it doesn't at all feel overwhelming.
Sherwin Williams Acacia Haze

This is a dusty olive green color. Perfect for a trendy, sage green wall!
Sherwin Williams Rainwashed

This color tends a bit more blue-green-gray, but it definitely has green undertones. It's a great option for a bit of green without going too bold.
Sherwin Williams Silver Strand

OK – so this is really a gray paint color. But, it is a gray with blue green undertones. It's a popular neutral but just green enough to fit in well on this list.
Read my full Silver Strand review.
Sherwin Williams Filmy Green

Filmy Green is a great option for a very light gray-green shade. This bright and fresh shade can read as almost off-white in a very bright naturally lit room.
Sherwin Williams Sea Salt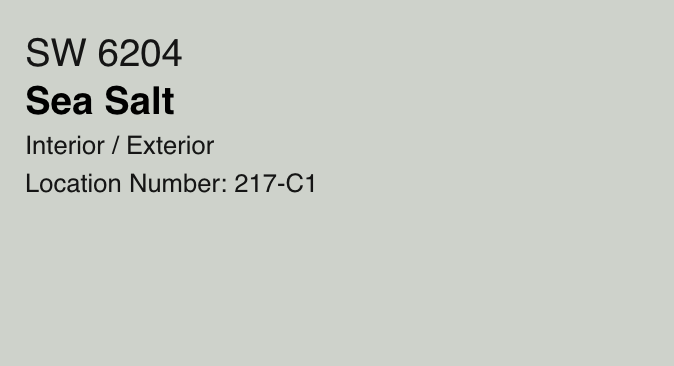 This is a light blue green color that people even consider neutral. But, it's definitely green. It's a great option if you want a hint of green without it being too in your face.
Benjamin Moore Beach Glass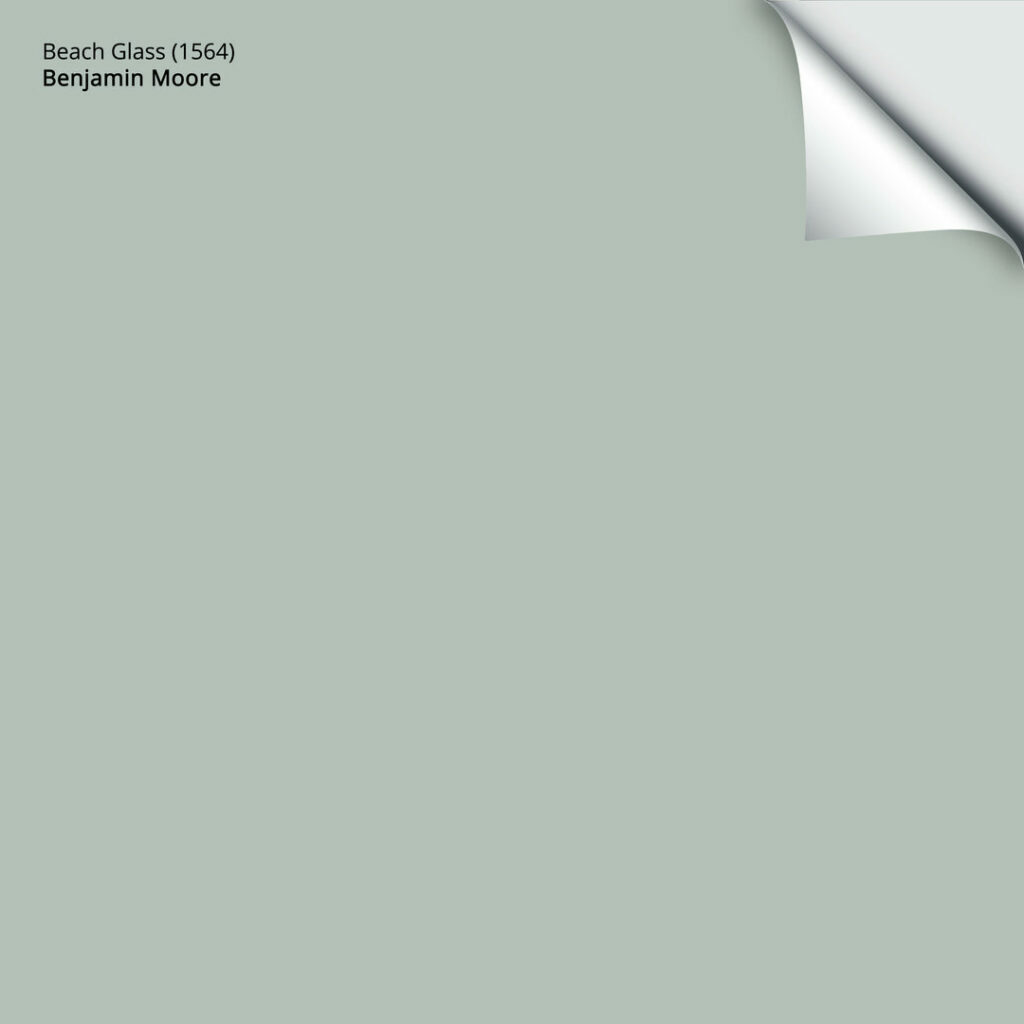 This is another dusty mint green color. It has a lot of green, a medium amount of gray, and a small amount of blue, just enough to give it that light, bright, sea glass look.
Benjamin Moore Night Train

This green color has a lot of gray undertones to it, making it not feel too bright. It instantly makes a room feel cozier. It's definitely on the greener side for bluish green paint colors, but there is blue to it that can be brought out using blue accents.
Sherwin Williams Dried Thyme

Another great dusty olive color with warm undertones and no real blue to it.
Sherwin Williams Escape Gray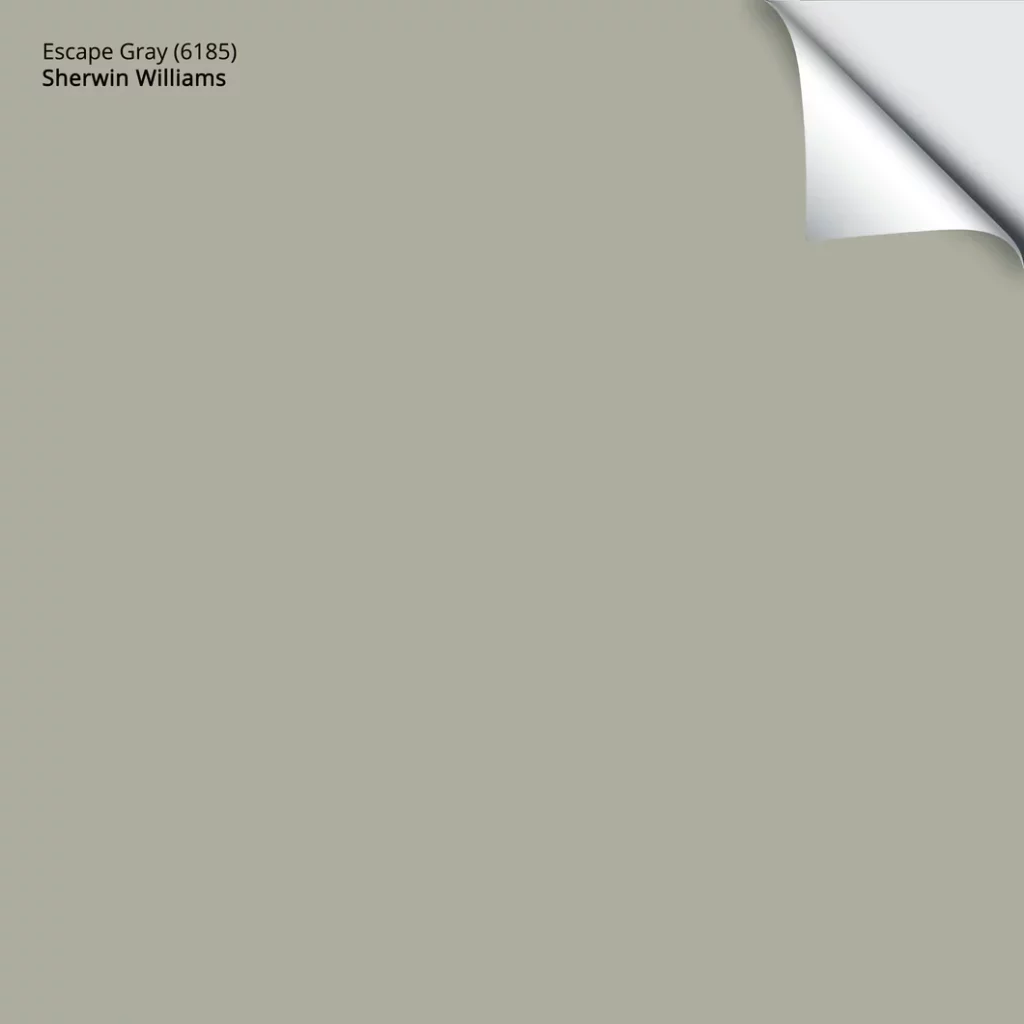 This is a great light sage paint color with warm gray and tan undertones.
Benjamin Moore Healing Aloe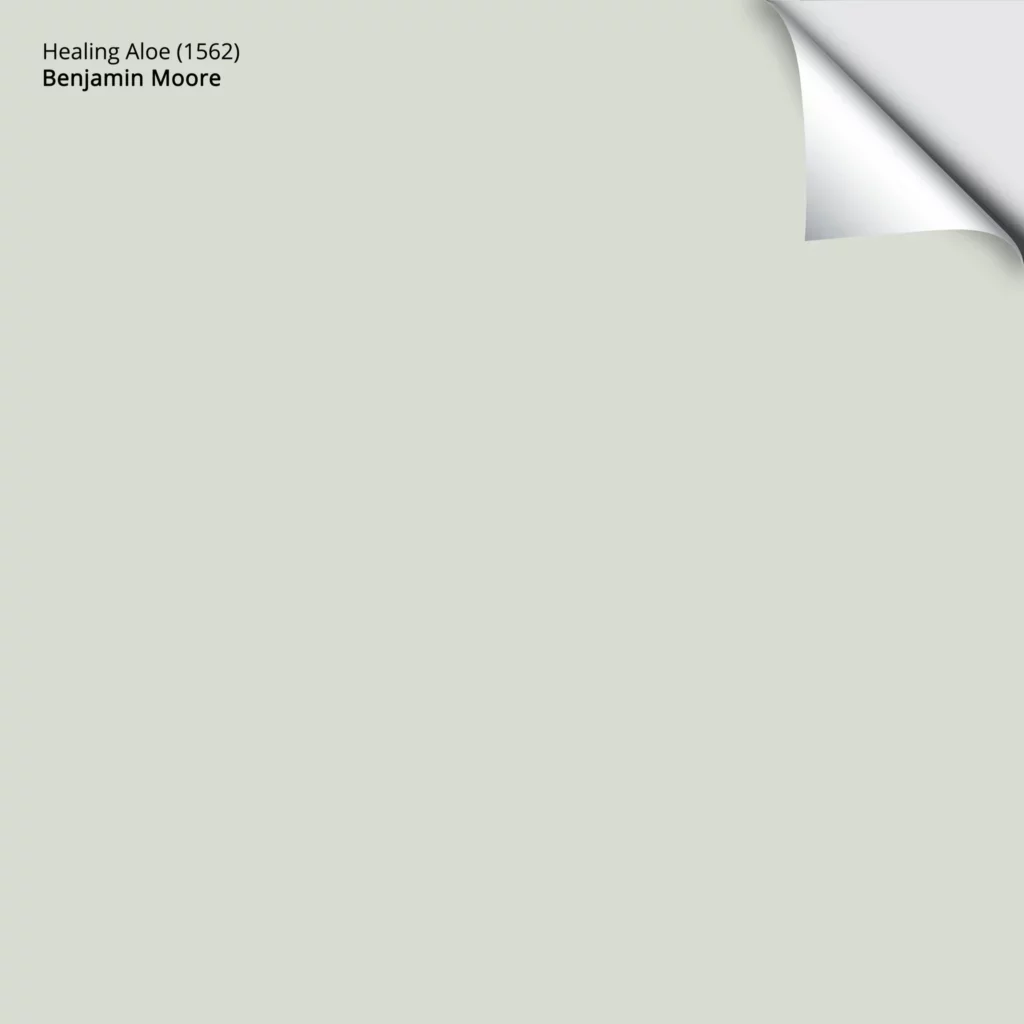 This shade is almost pastel, but the heavy gray tones keep it from feeling baby-ish or like an easter egg.
Dark green-gray paint colors
Behr North Woods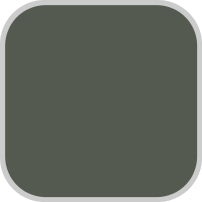 This is a deep green color with muted undertones, so it doesn't look too forest green but almost black.
See my complete north woods color review.
Benjamin Moore Waller Green

I love that this green is very dark but not overwhelmingly green. It almost looks charcoal in certain lighting. It's a great dark green wall color that can almost look neutral in the right lighting!
Benjamin Moore Rosepine This is a warm, muted forest green paint option. It's more mid-toned than strictly dark, and will look lighter in a very bright room.
Sherwin Williams Pewter Green

This is the perfect earthy sage green paint color. It is gorgeous on the exterior of a home in an earthy, wooded lot!
This color is sort of on the border between mid-olive green and dark green, but I think it verges on dark green so I am including it here. It's a great dark green interior paint color!
What are your favorite green-gray paint colors?!
Facebook | Instagram | Pinterest | Twitter | YouTube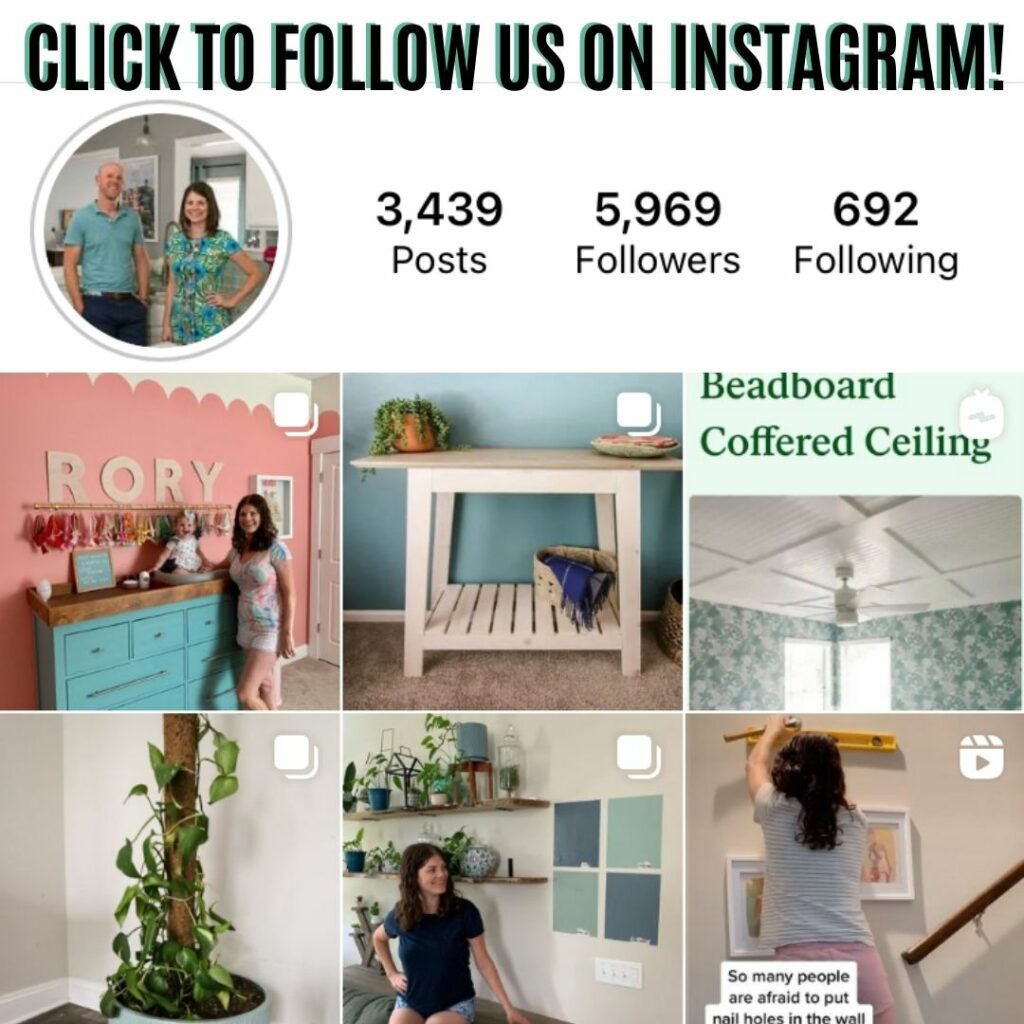 ---
Can we send you our newsletter?
Another great way to keep up with out latest projects is by joining our weekly newsletter! Get alerts of our latest projects and special peeks behind the scenes!
Follow along on Instagram
Join our online community where we share real time behind the scenes looks at our DIY projects and peeks inside our home + family!
---