Looking for easy pregnant Halloween costume ideas?! Here are some of my favorite maternity Halloween costumes that I made while pregnant!
I am not one to have always dreamed of being pregnant. However, I have always fantasized about being pregnant at Halloween.
There are so so many options for easy pregnancy Halloween costumes! Whether you want to be cute, spooky, or funny, it's so fun to dress up a pregnant belly.
Of course, my due date is October 20th. I'll miss Halloween by a week!
But you know that I couldn't resist putting together a few easy DIY Halloween costume ideas for those of you who might find yourselves pregnant on Halloween.
Who knows, maybe I will get a pregnancy costume AND a newborn costume this year!
Regardless, here are some fun and funny simple DIY maternity Halloween costumes that I whipped up. They are all simple and inexpensive to make and all sure to lead to some laughs and smiles. Go ahead, dress up that baby bump!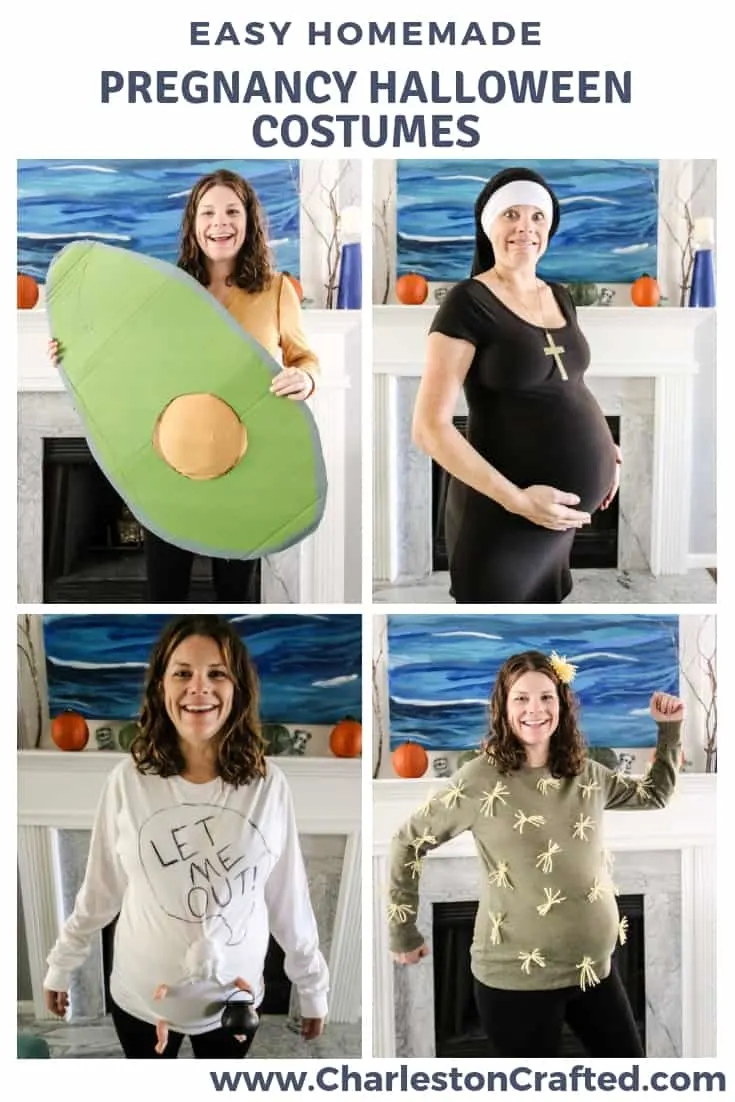 Easy Pregnancy Halloween Costumes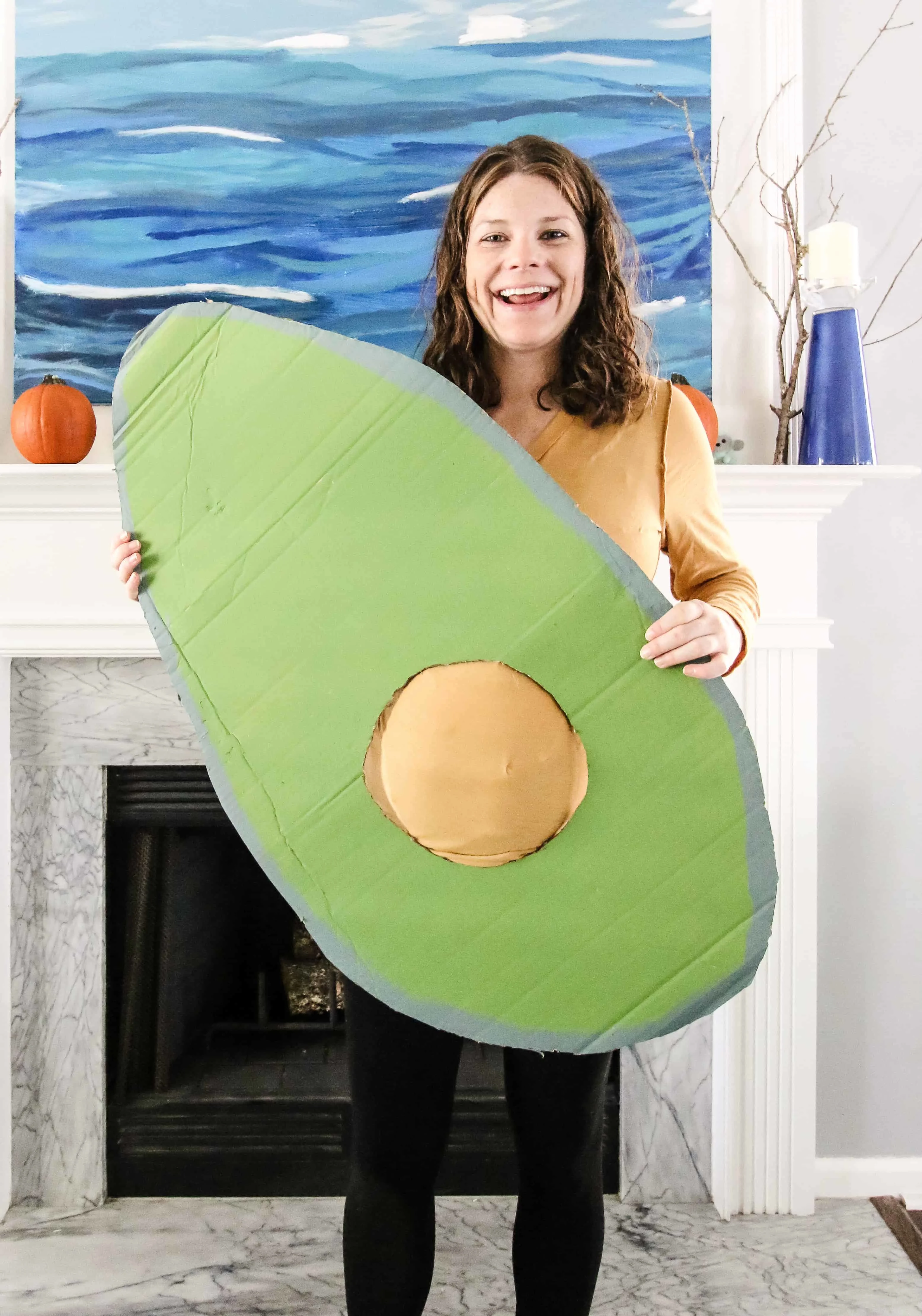 Avocado pregnancy costume
Avocados are super on trend, and if you have a bump, it might just remind you of an avocado seed! I decided to embrace it with this DIY avocado maternity costume.
This is a really easy costume to wear somewhere like work because you can really wear normal clothes underneath and put on the cardboard or poster board avocado cut out for pictures or a party at lunch.
Click here for the full materials list + tutorial for making a Pregnant Avocado Costume!

Pregnant nun Halloween costume
If you feel like being a bit silly with a funny maternity Halloween costume, consider being a pregnant nun! This costume is really easy and can be put together at the last minute from things in your closet.
Click here for the full materials list + tutorial for making a Pregnant Nun costume!
Escaping baby Halloween pregnancy costume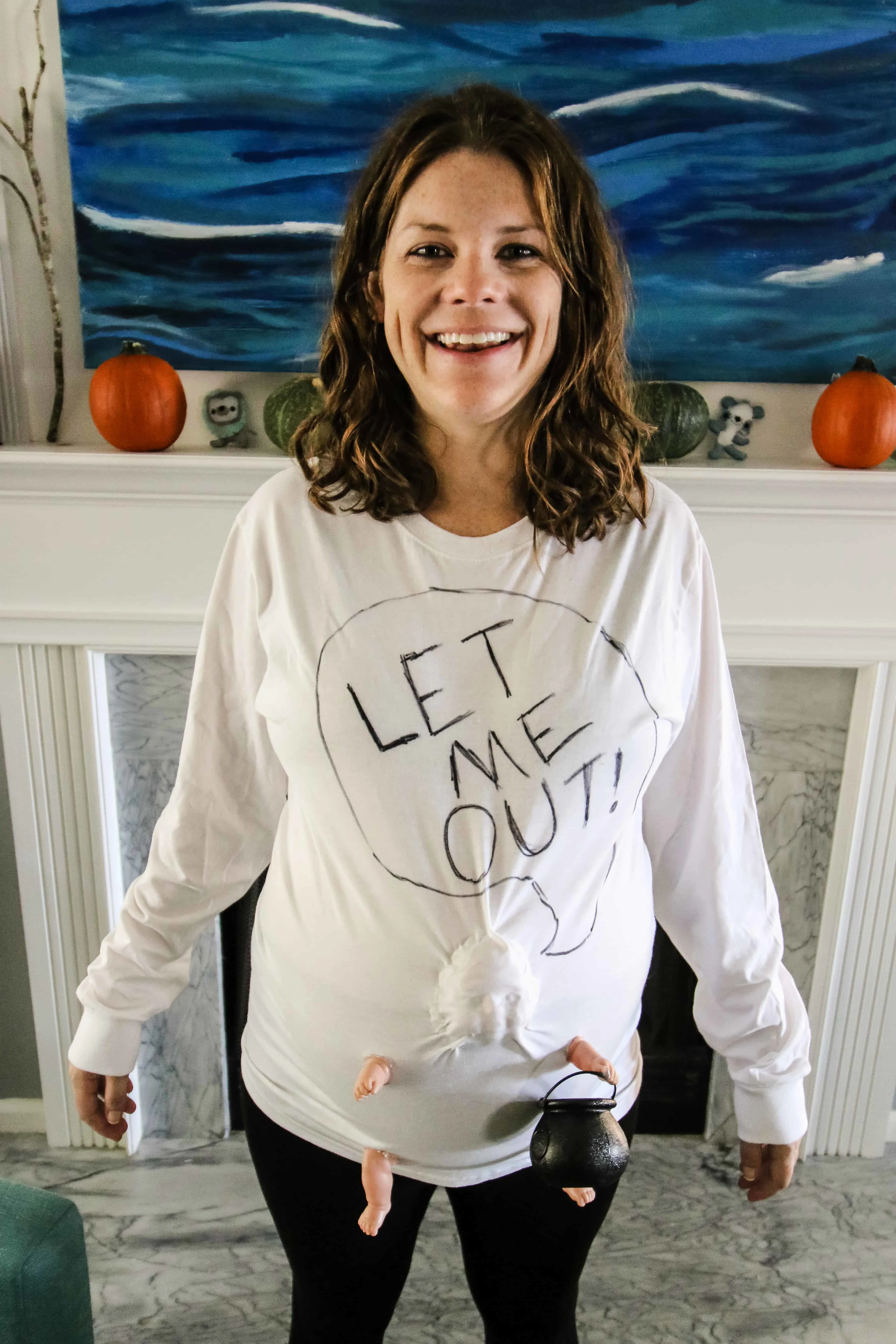 The baby zombie or escaping baby is one of my very favorite pregnancy Halloween costumes that I have honestly always wanted to make! I want to be clear that it is not a dead baby, the baby is very much alive and trying to burst his way out of there!
You can feel free to add dripping blood to this look if you want more of the zombie baby feel, but it felt like a bit of bad karma to me so I stuck to a happy, escaping baby.
Click here for the full materials list + tutorial for making an Escaping Baby Halloween Costume!
Cactus pregnancy Halloween costume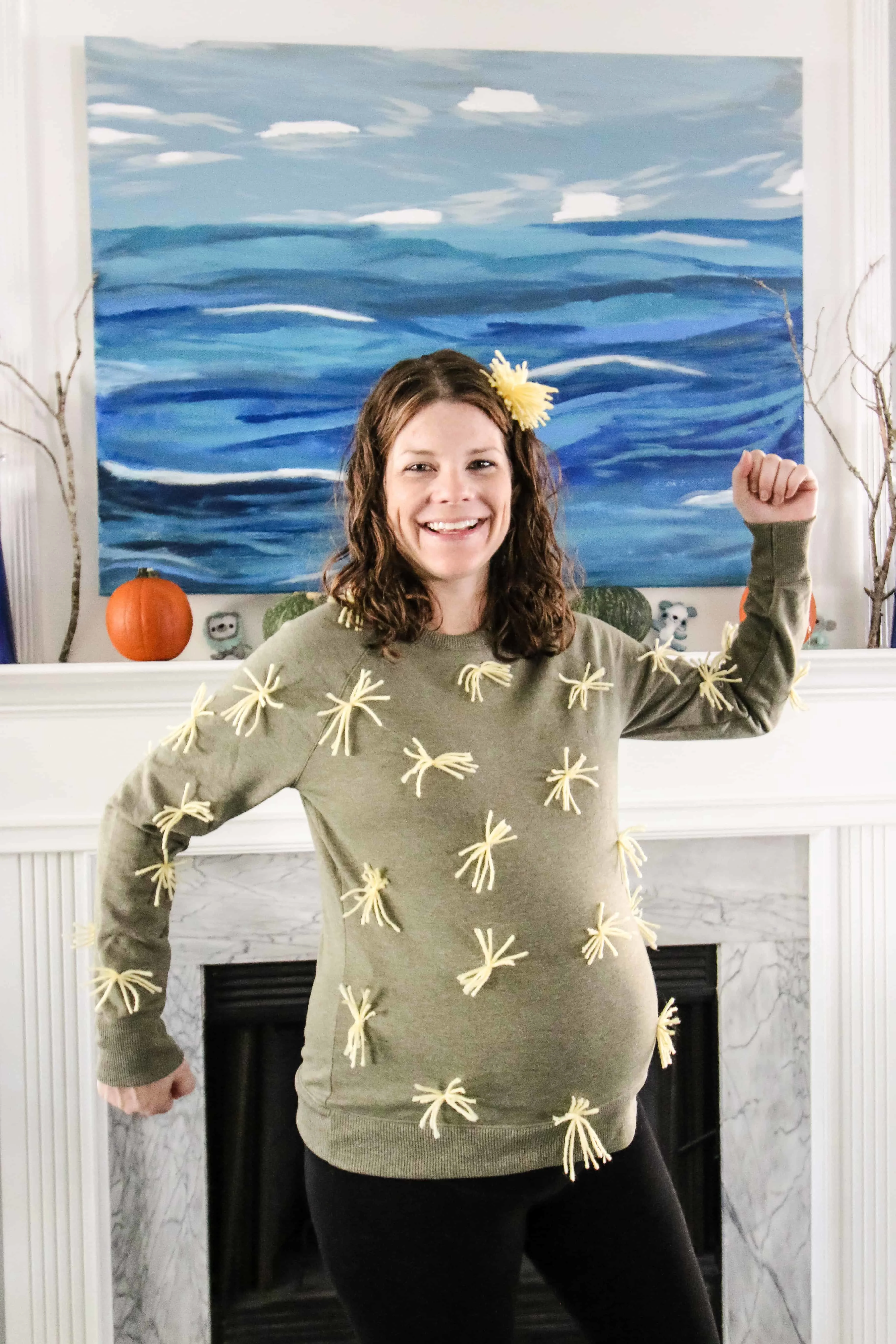 Feeling prickly? This DIY cactus sweatshirt is a super quick and inexpensive DIY and honestly could be re-worn when you are not pregnant another year! The rounder your belly, the more you look like one of those little done cacti!
Click here for the full materials list + tutorial for making a Pregnant Cactus Halloween Costume!
Do you have a favorite maternity Halloween costume?
Here are my favorite DIY couples costume ideas!