Wondering how to make a maternity baby coming out of stomach costume? Here's a step by step guide!
I have always dreamed of being pregnant at Halloween, and it was basically because of this costume. I spotted a similar version of a baby zombie maternity costume once and thought that it was the funniest thing ever! So I had to DIY my own escaping baby Halloween costume.
Check out all of my DIY maternity halloween costume ideas!
I do, however, want to clarify some of the tweaks that I made for my costume. You can see that I decided NOT to do any "dripping blood" with red paint that is common with this look. To me, that was over the top and too "dead baby" and bad vibes overall.
This baby is very much alive and ready to bust out of there. Which, at 37 weeks pregnancy, is an all too real feeling.
While I rocked this look late in my 3rd trimester, I think that it could absolutely work early in pregnancy as well. It could be an amazing pregnancy announcement if you have a certain sense of humor! Change the word bubble to anything that suits you.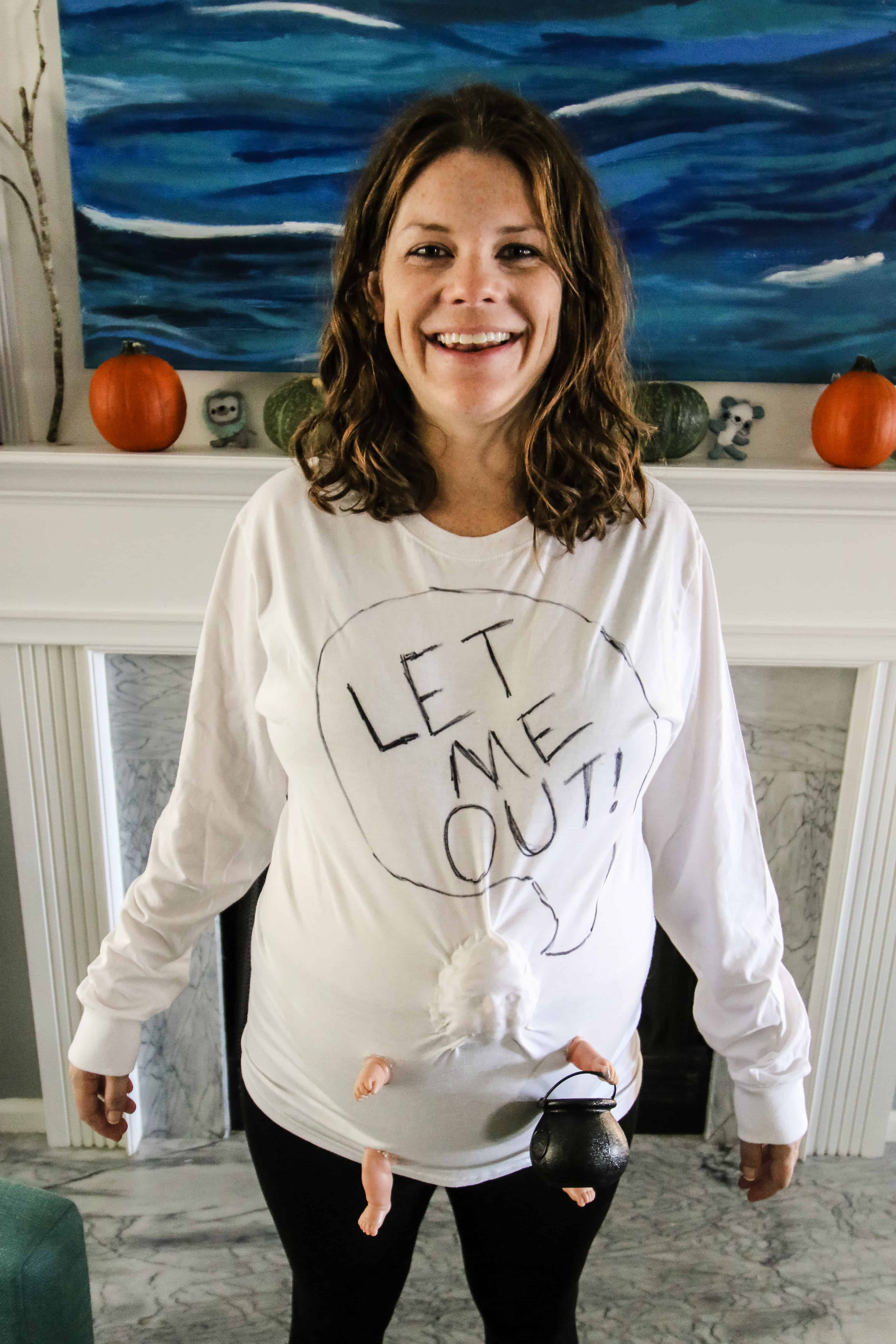 Escaping Baby Halloween Costume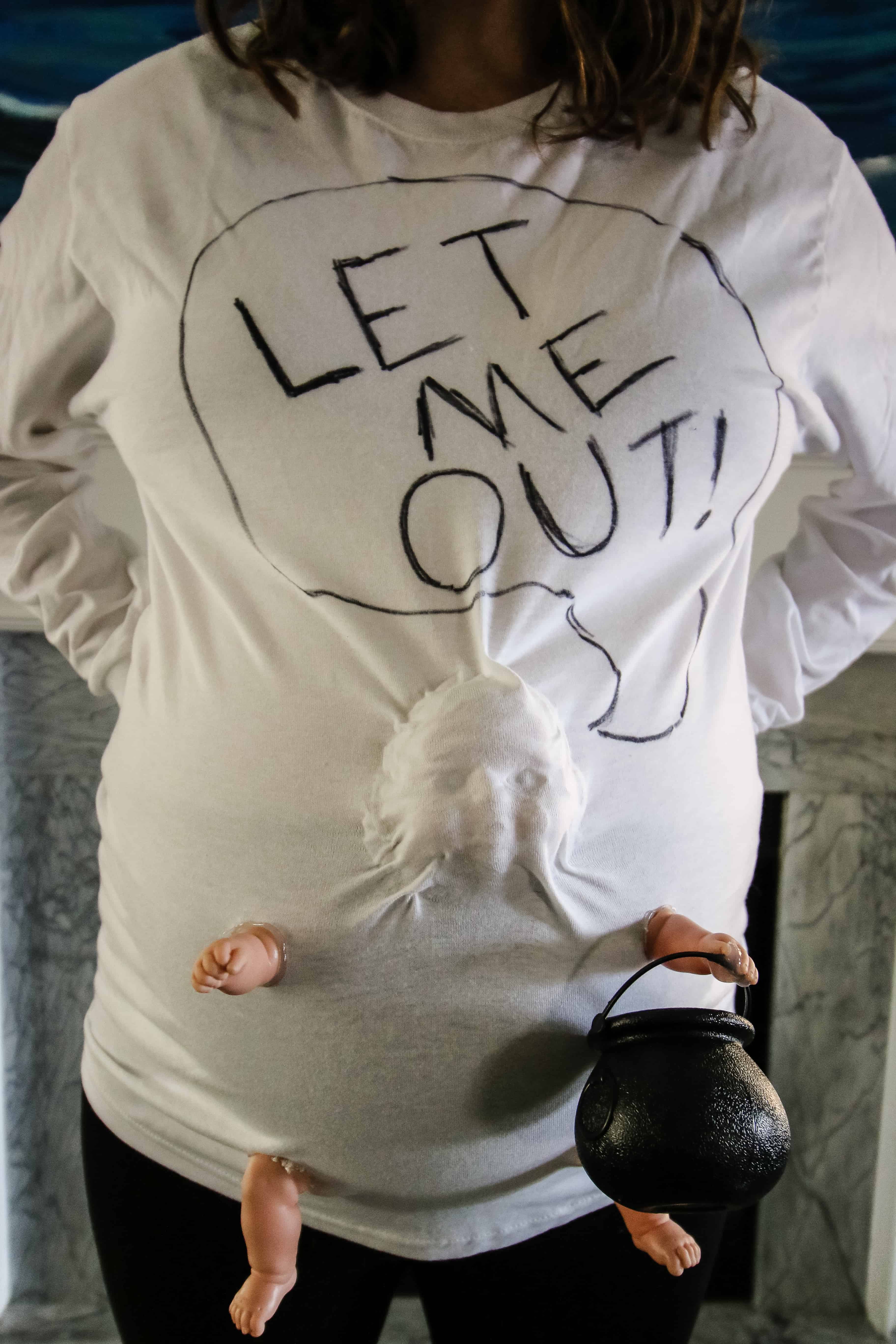 What you need for a DIY Escaping Baby Halloween Costume: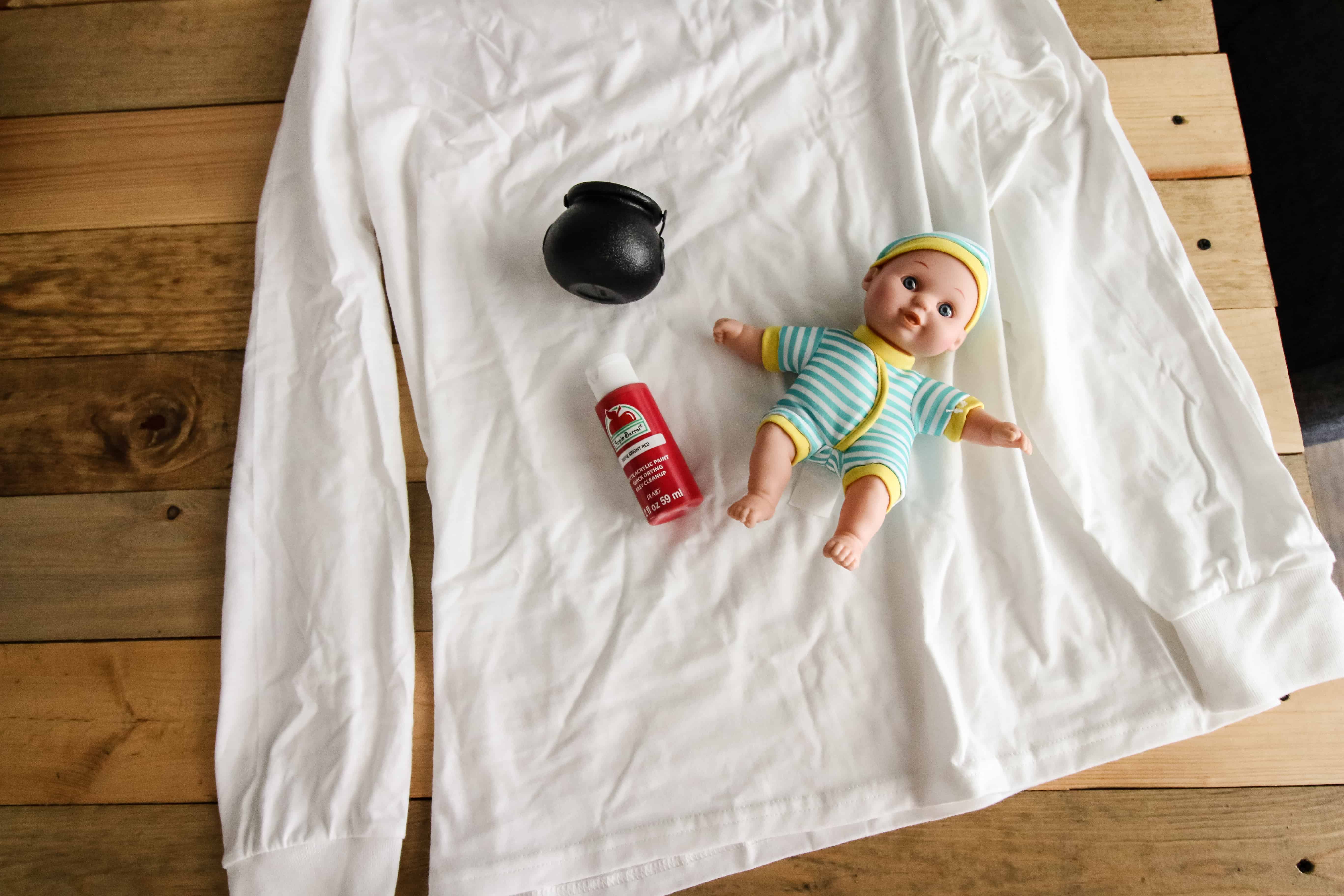 How to make a DIY Escaping Baby Halloween Costume:
First, dis-assemble the doll. I used scissors to chop off the arms and legs and remove all the stuffing. I then used scissors to cut the face off. RIP dolly.


Use hot glue to attach the face to the inside of the shirt. I suggest putting the shirt on to find the right placement. Apply the glue all over the face, especially in the eyes and around the nose to really get the creepy details to show through the shirt.


Put the shirt back on and use a pen to mark where the arms and legs should go. Use hot glue to attach them.


While wearing the shirt, have a friend add a text bubble with a sharpie. I went with "let me out!" but "give me candy" was also a contender!
That's how I made this DIY zombie pregnant costume!
What is your favorite maternity Halloween costume idea?
Facebook | Instagram | Pinterest | Twitter | YouTube