Looking for a funny maternity Halloween costume? This one might be slightly scandalous, but it is all in good fun! I love the idea of dressing up as a pregnant nun.
If it offends you, I sincerely apologize, but I think that dressing as a nun when you are pregnant can be really hilarious.
I also love that this costume is super easy to DIY from things that you already have in your closet. Little black dress? Check! Black tank top? check! I bought the headband but otherwise it was all things that I already owned.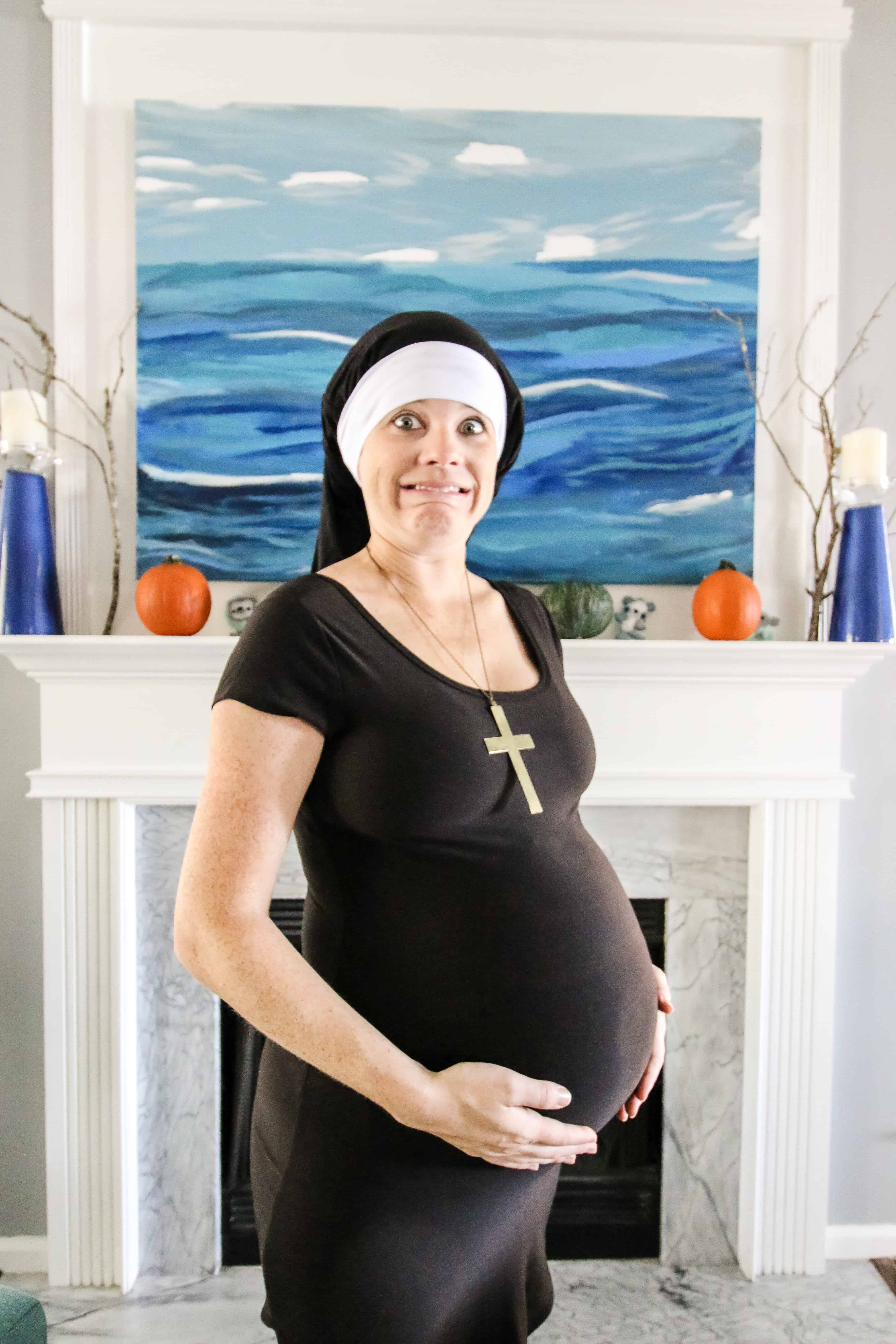 Pregnant Nun Costume
What you need to make a DIY Pregnant Nun Costume:
little black dress
black tank top or skirt with elastic waist
optional: cross necklace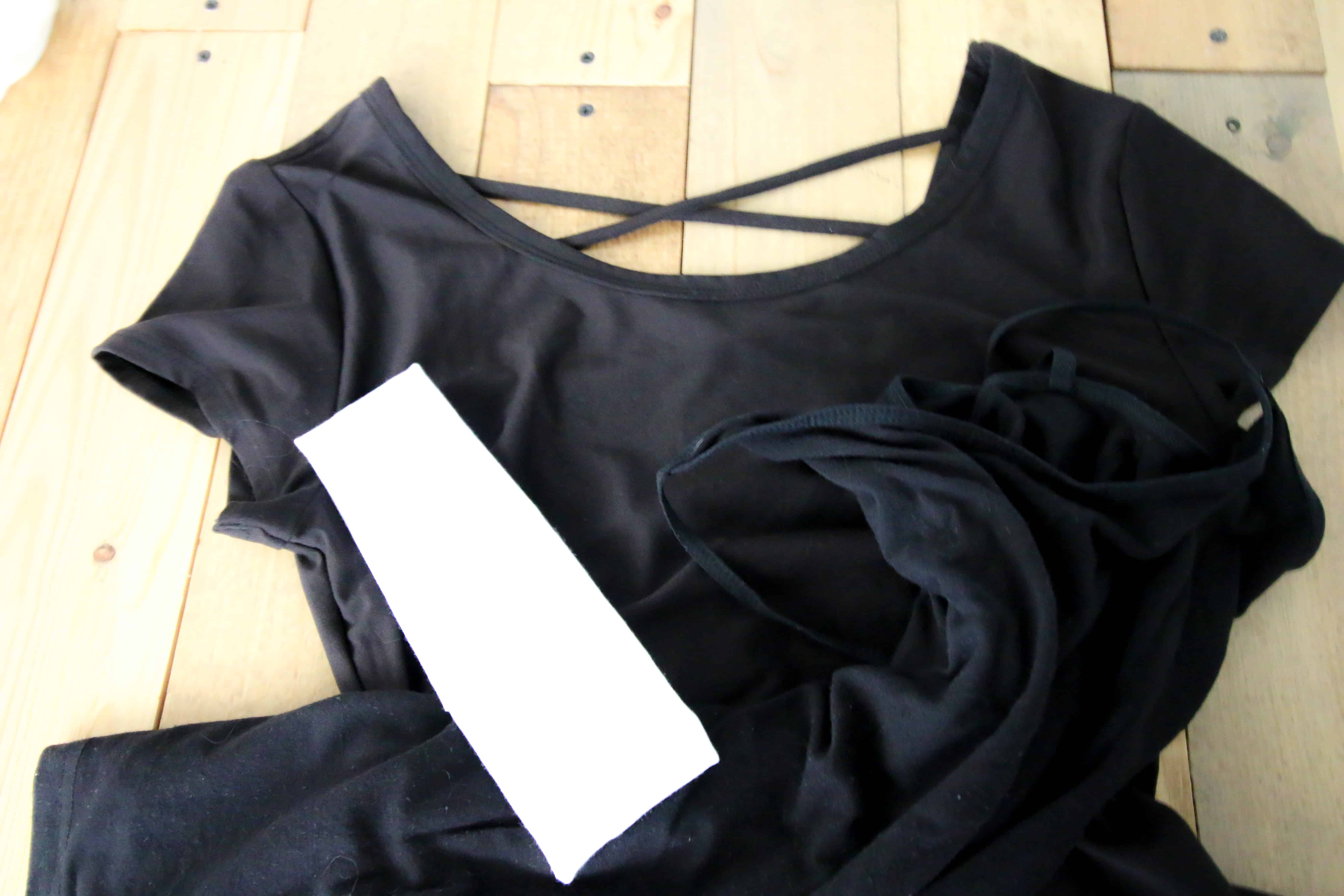 How to make a DIY Pregnant Nun Costume:
There's not much making to do here!
Put on the dress. You can wear leggings underneath if you are more comfortable.
If you are wearing a cross necklace, add it now because it's hard to get it on over your "habit".
Put the headband around your neck like a necklace.
Pull the tank top or skirt over your hair. Tuck the straps in under itself so they are invisible.
Place the headband over your hairline to hold the "habit" in place.
Practice your guilty looks!
What is your favorite pregnancy Halloween costume?