Cacti are super trendy and I was contemplating being a cactus for Halloween this year whether I was pregnant or not! I decided to rock the bump to be one of those round cacti – you know the look!
This DIY cactus sweatshirt is really easy and inexpensive to work and could work for guys or girls, adults or kids, pregnant or not! Heck, it could even work for a pet if you had a green doggie t-shirt!
Mix it up even my by cactus-ing a dress, green pants, or a whole set of looks and go out as a crazy plant lady's prickly succulent collection! It's a super easy homemade costume for any occasion.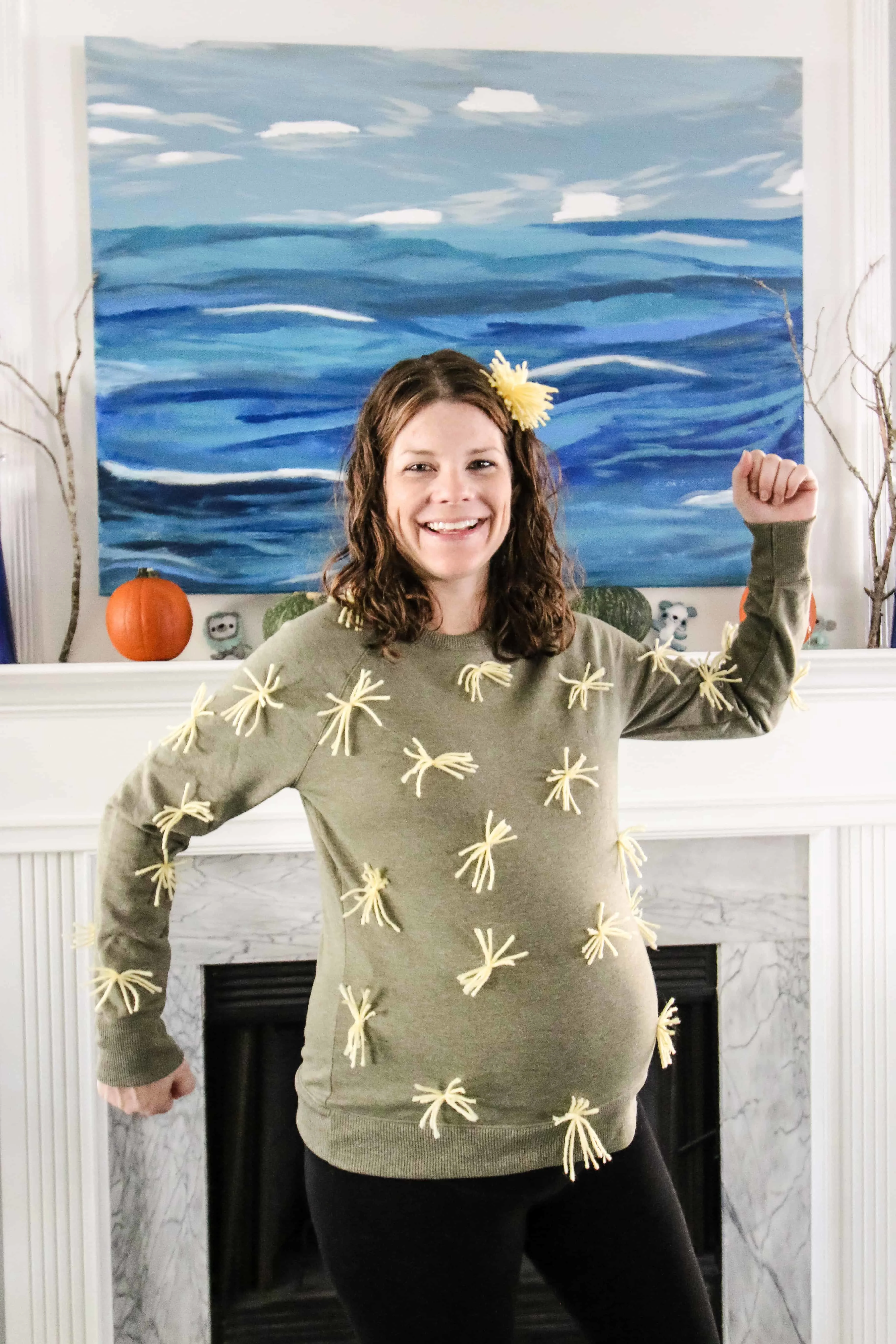 DIY Cactus Maternity Halloween Costume
What you need to make a DIY Cactus Maternity Halloween Costume:
green long sleeved shirt
light yellow or white yarn
scissors
hot glue
How to make a DIY Cactus Maternity Halloween Costume:
Wrap yarn around 3-4 fingers for 3 loops. Cut from skein of yarn and slip it off your fingers carefully.


Cut a small piece of yarn (about 2 inches long) and tie that around the center of the loops. Use scissors to trim the loops to create a tassel look on both ends.


Use hot glue to attach the tassels all over your sweatshirt. I used about 25 tassels total and did not attach any to the back of my shirt.
Optional – make a larger tassel and use a bobby pin to attach it to your hair.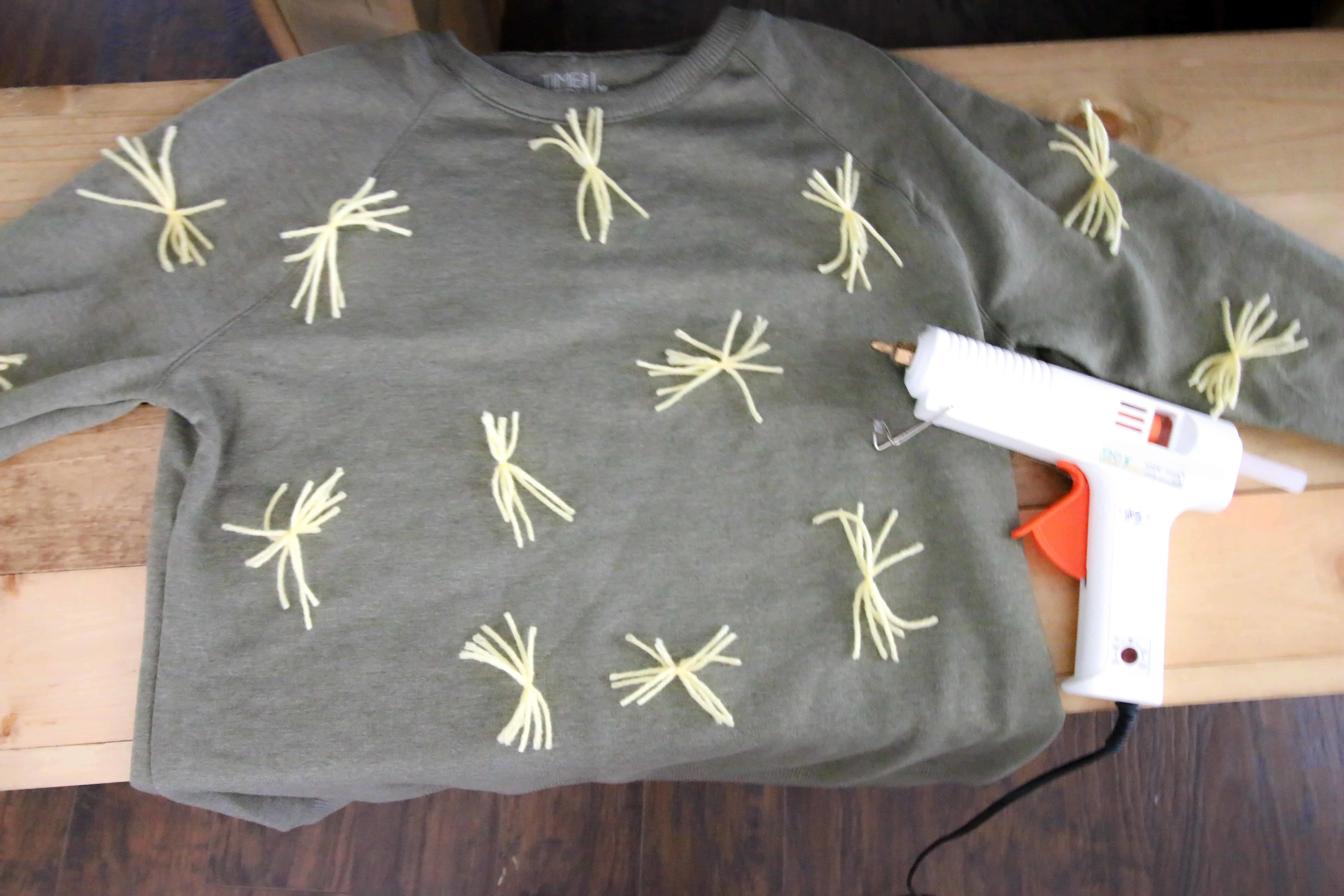 What is your favorite maternity Halloween costume?