Halloween is one of my favorite favorite holidays. I have always loved dressing up and getting really into costumes! While it is always fun to dress up, it can be extra fun to dress up with a group. I am lucky that Sean is such a good sport and has let me come up with a few elaborate and simple costumes over the years. Here are our favorite couples Halloween costumes!
Our Favorite Couples Halloween Costumes
Warning: my favorite Halloween costumes are funny costumes and they are all homemade!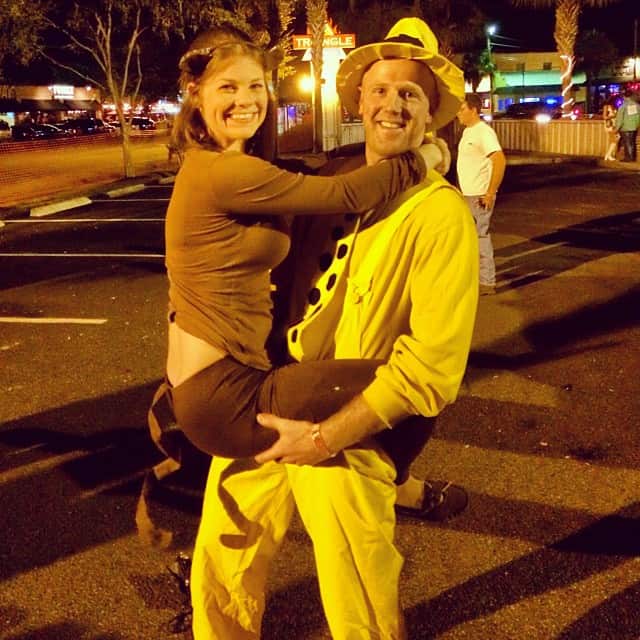 Curious George + The Man in the Yellow Hat – we wore this costume before I even would have thought to blog about it, but it was really simple to put together. Brown shirt and leggings for me with a DIY tail and ear headband. Yellow rubber overalls (from Lowes, haha) for Sean, a long sleeve yellow shirt, and a yellow hat. Really fun and playful and best of all, everyone knew who we were!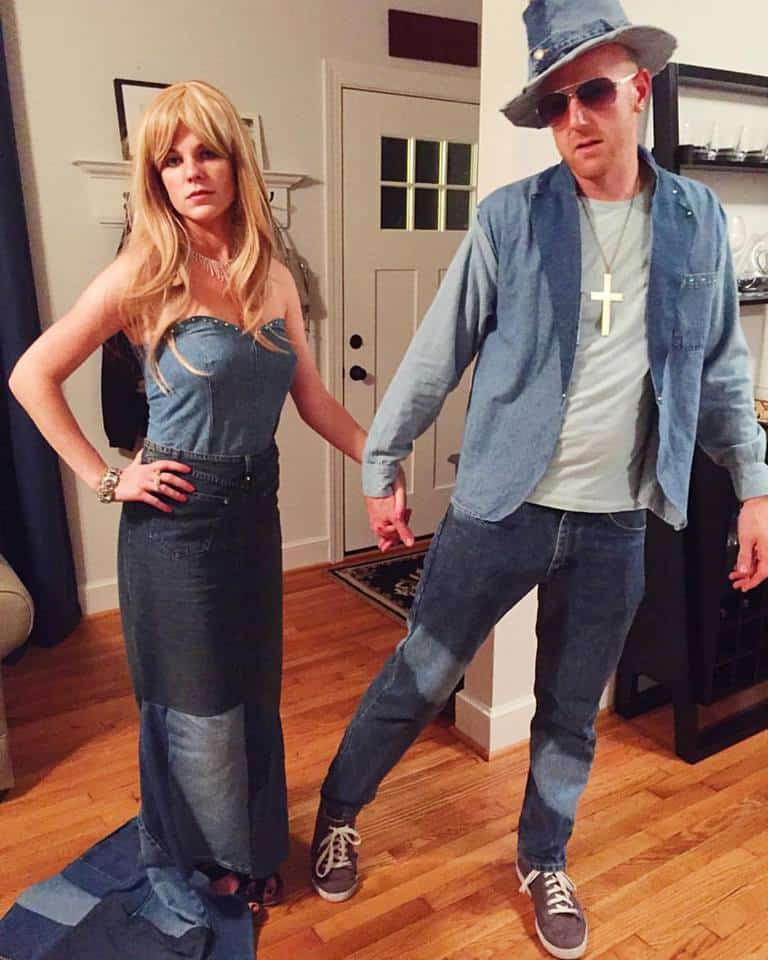 Britney + Justin at the VMAs – I'm not going to lie, this was an elaborate costume to DIY. But, I am a beginner level sewer and threw it together in just a couple of days (after work), it just took a bit of planning and a LOT of thrifted denim! This is definitely my best Halloween costume ever – if we ever get invited to a big Halloween party, I fully intend on pulling it out.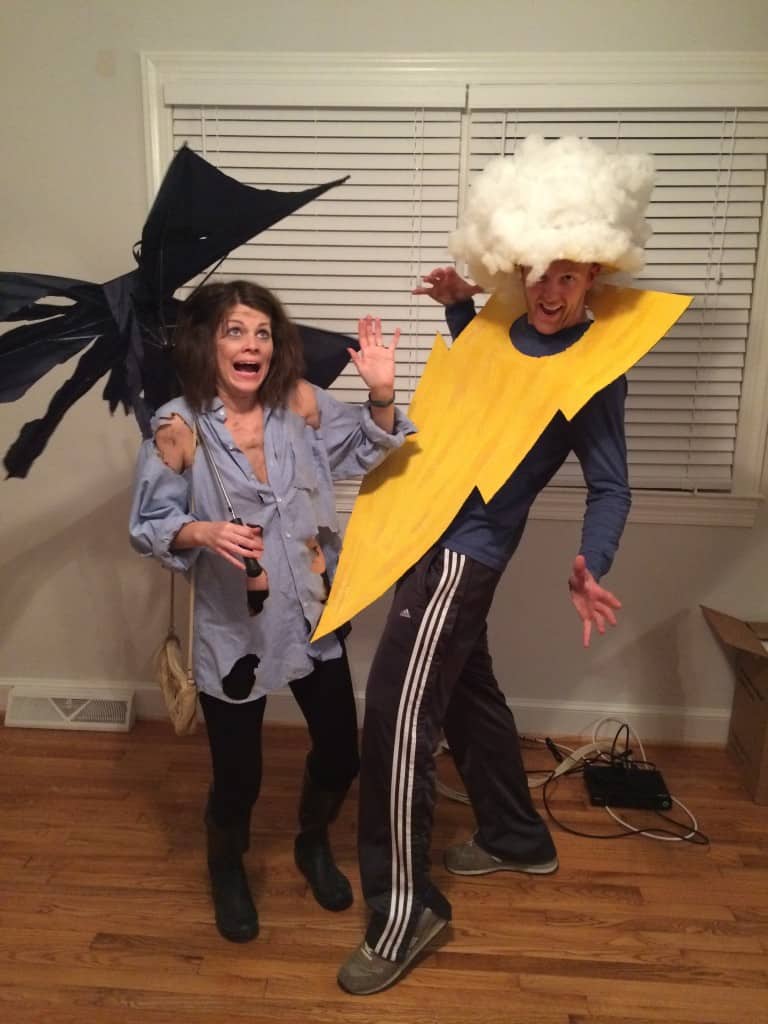 Lightning bolt + Strike victim Halloween couples costume – this costume was very simple to DIY and is a huge hit every time. I know it's not funny to get hit by lightning, but it sure does make for a funny costume, especially if you jump around and act like a booming thunder and someone getting zapped. Highly recommended costume idea for bar costume contests!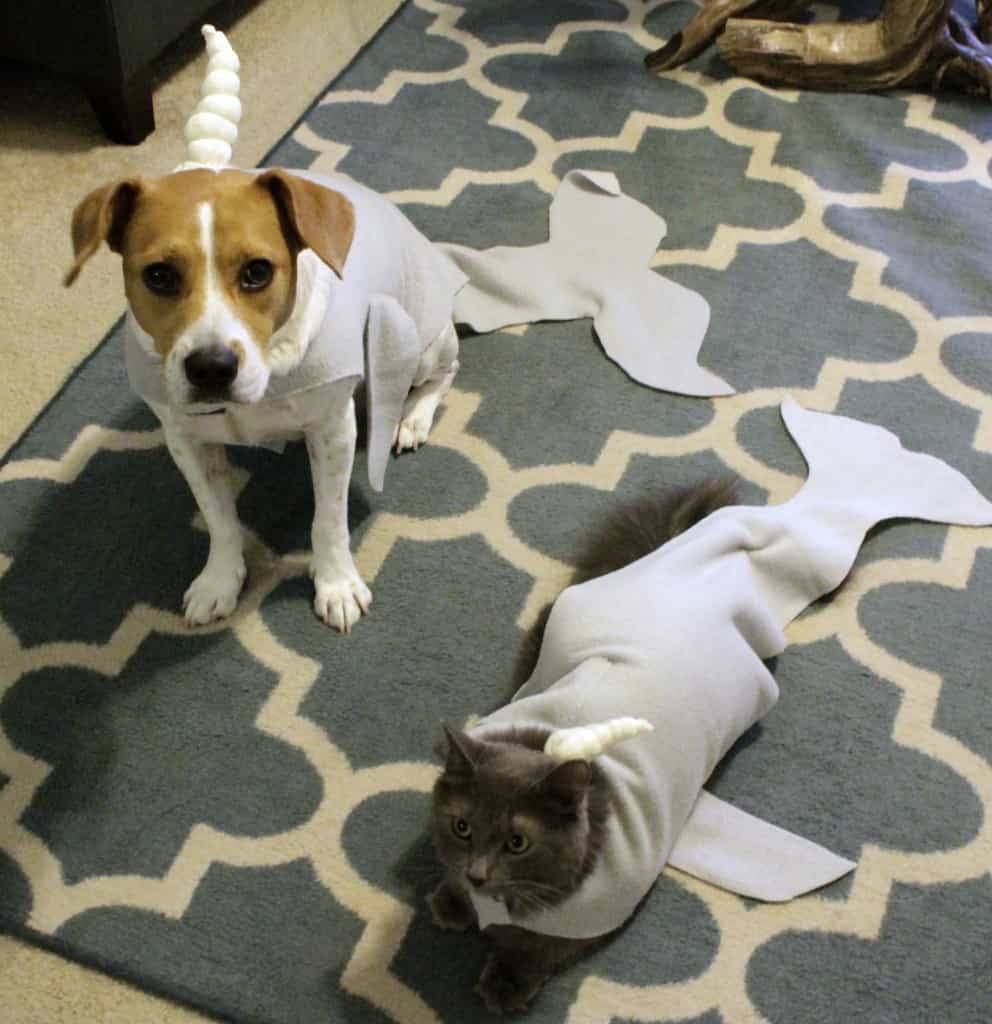 Pet Narwhal costumes – here's a bonus for you – if you have a couple of pets, dress them up, too! These DIY narwhal pet costumes were really, really simple to make.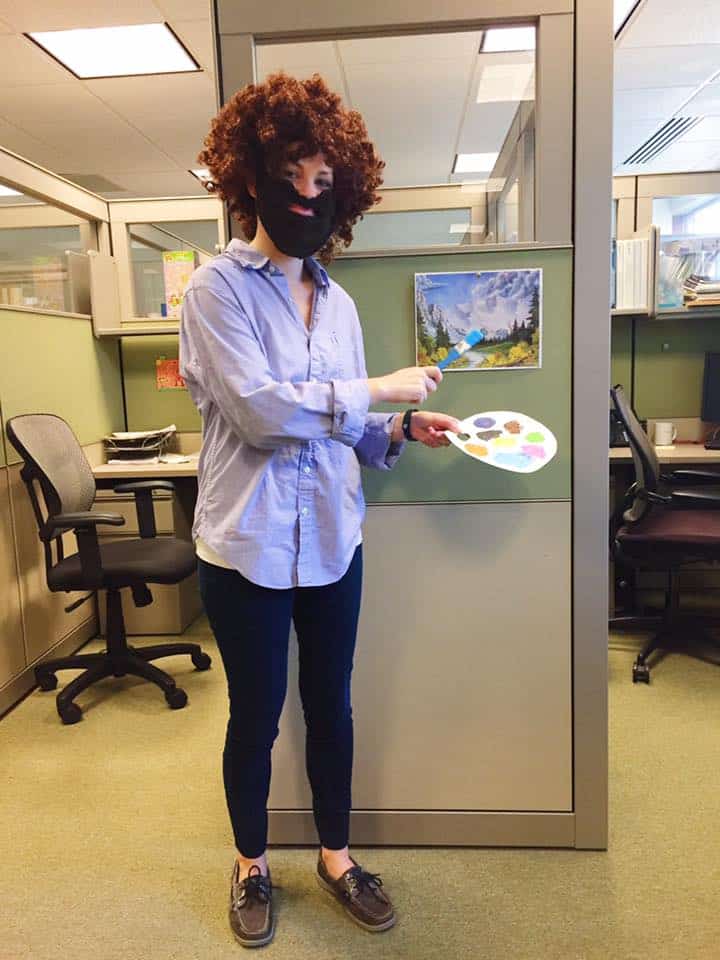 Bob Ross – ok, so there's only one Bob Ross here, but this is a really easy couples post – just put the second person in a white t-shirt and paint them all night! It's really fun and funny. I didn't blog about this costume as it was a work day throw-together, but here's the wig. I made the beard from a brown washcloth that I cut out and stitched on an elastic band.
What's your favorite couples Halloween costume?
Here are a ton of other couples Halloween costume ideas from some of my favorite bloggers! 

This post was last updated on