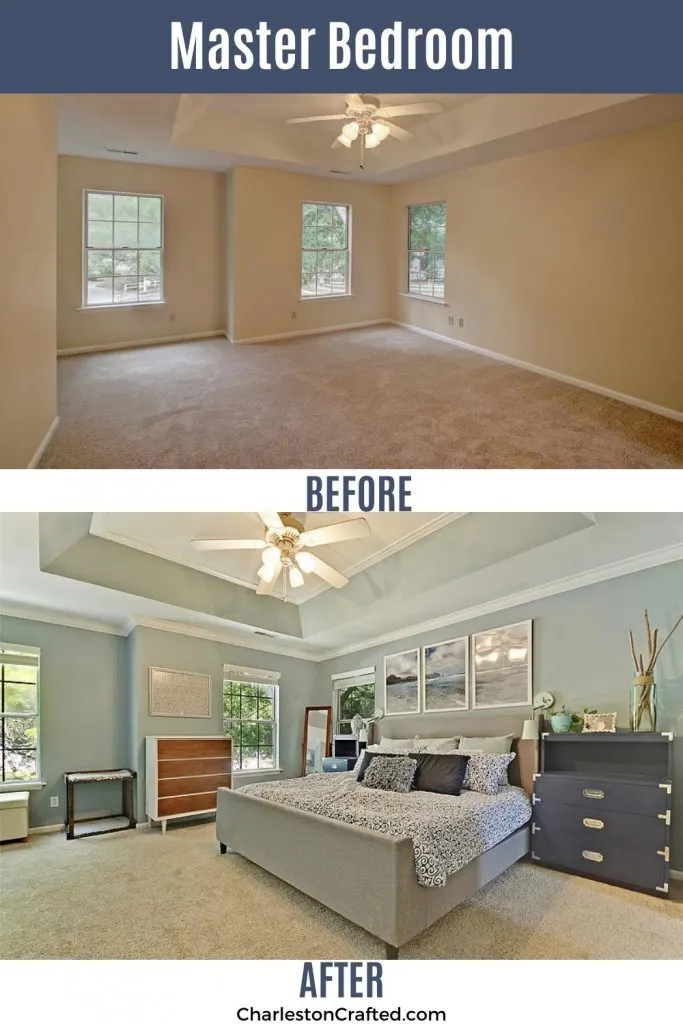 The master bedroom in this house is huge – it even has a large nook area that we ended up turning into an office! While it's not how I would have chosen to use the square footage, it's not the worst thing in the world to have.
We really made this room feel light and beachy with a blue-gray paint color and beach themed artwork!
Our plan:
Scrape ceilings – we scraped the ceilings in this room by hand, and it was enough to make us not want to do that again!
Add crown molding – we added crown molding in this space, too.
Paint walls – we painted the walls Interesting Aqua, which is a really pretty dusty teal blue.
Add blinds to windows – we added white faux wood blinds to all of the windows.
Furnish – we added a king size bed and a LOT of dressers to this space!
Other projects we did:
Our Master Bedroom is easily the largest room in our house. In addition to the main area of the room, there is a small nook in one corner. It seems like the biggest struggle will be finding a good use of the space.
Having such a big master bedroom has taught us how not important that is for us in a future home!
If we ever end up with another oversized master, we would love for it to have part of the space as more of a separate nook. This could be utilized as workout space, office space, or a closet. This giant square room is not useful! But, I digress.
Here is how it looked when we moved in: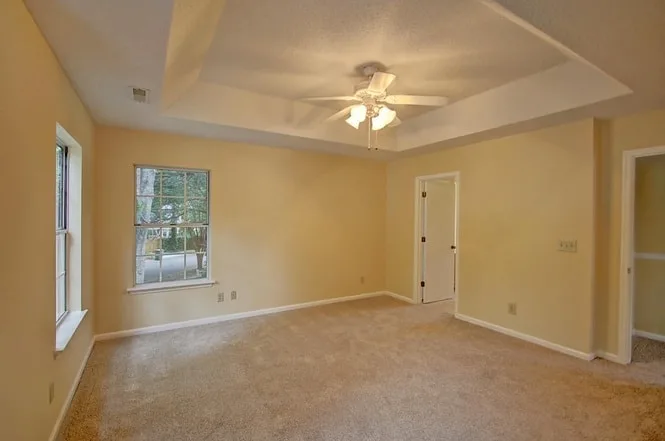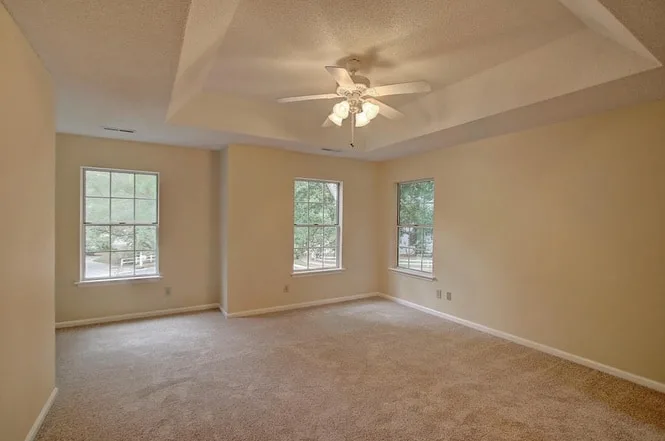 We love the huge space, big windows, and tray ceiling.
Here it is after a few updates: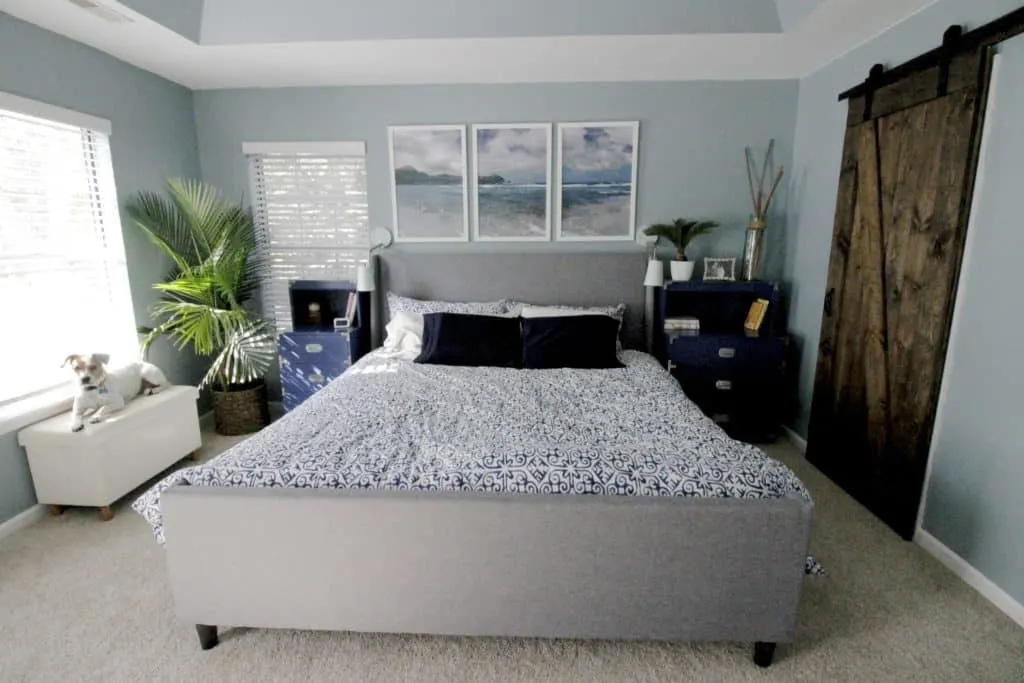 Wall color: Sherwin Williams Interesting Aqua
Ordered a new bed and bedding as well as a Gel Foam mattress
Building a barn door // hanging a barn door
DIY beach triptych from an iPhone photo
Wall mounting desk lamps as sconces
Here it is after we hung crown molding – including in the tray ceiling!
Be sure to check out my favorite blue gray paint colors!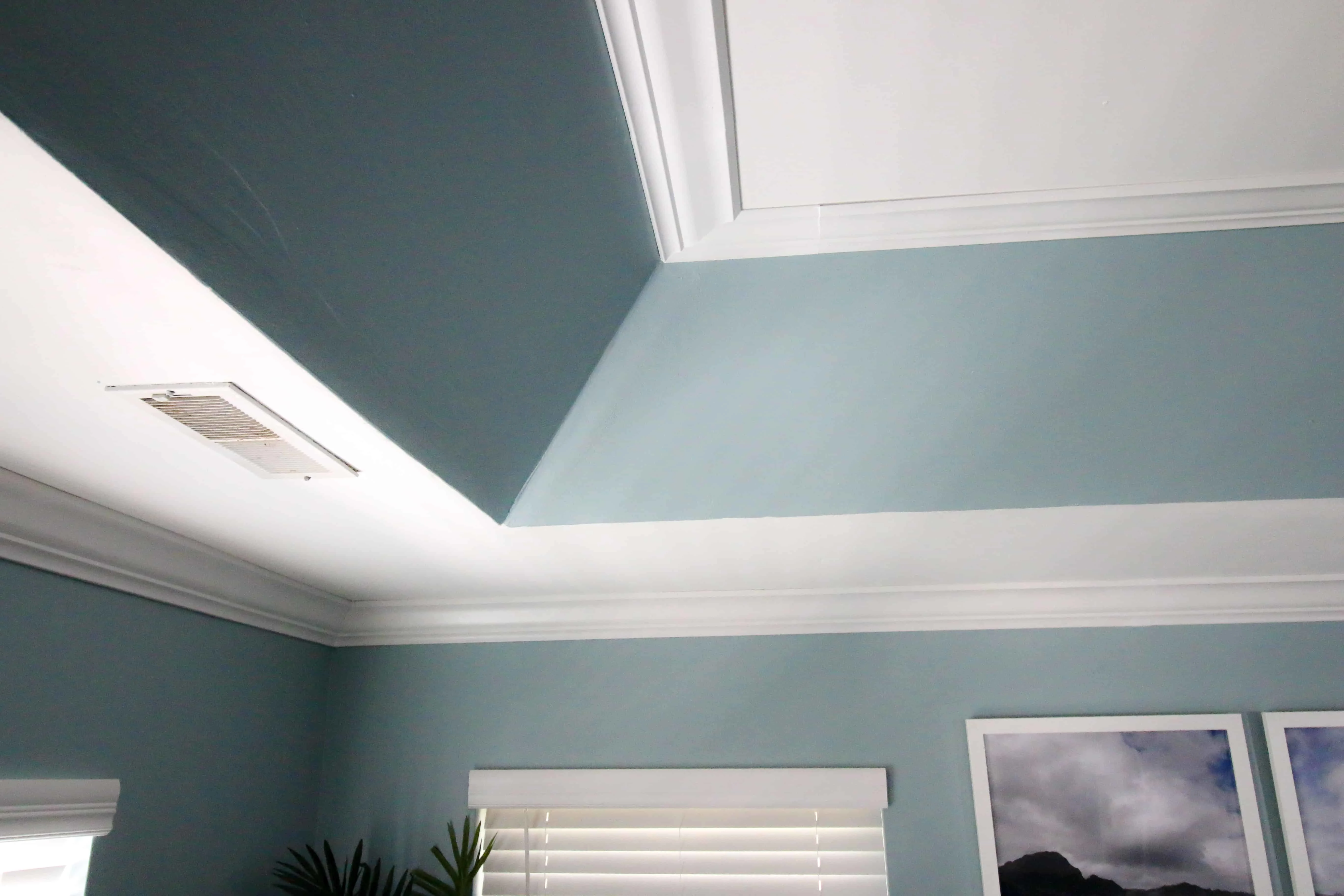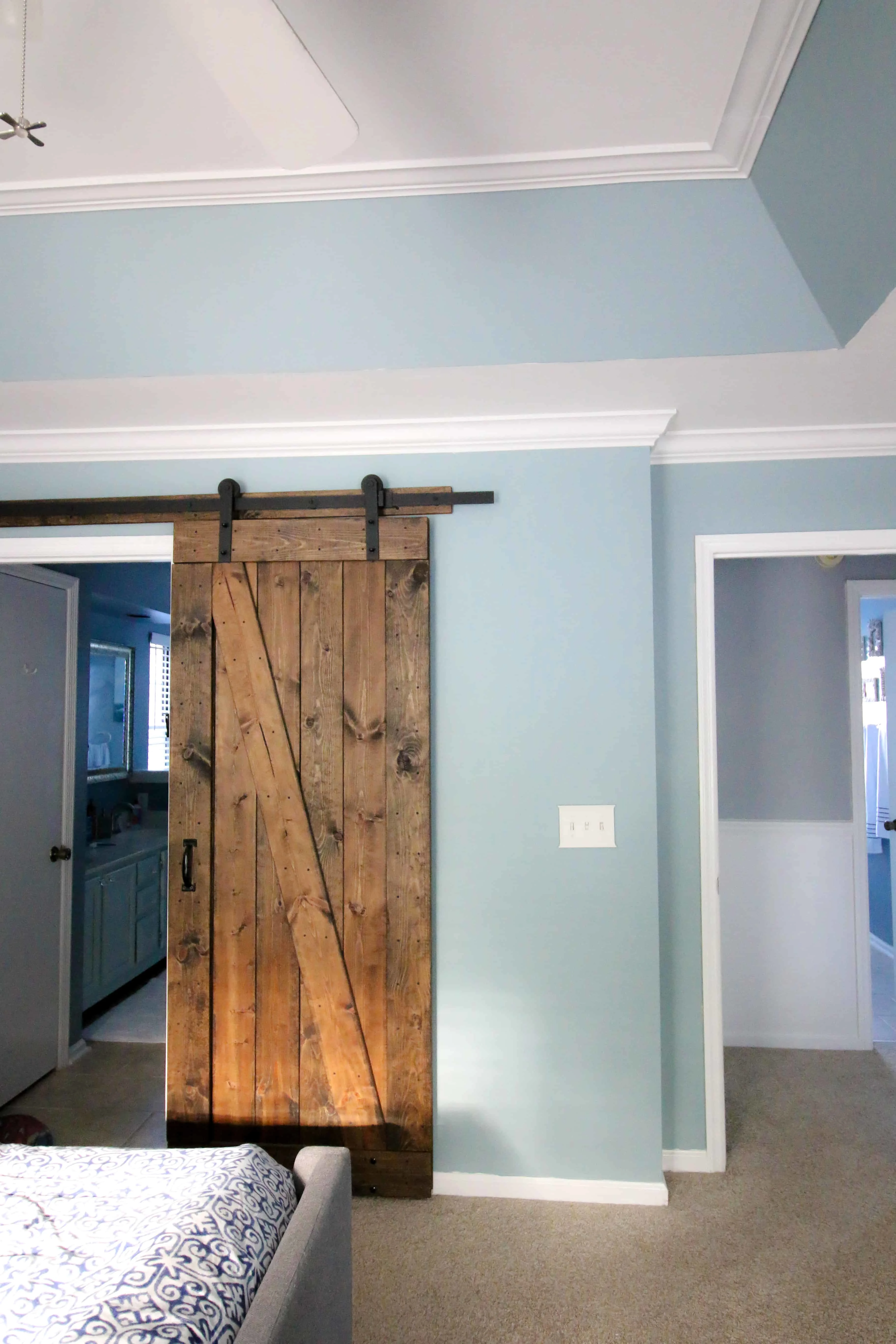 You can shop our master bedroom here!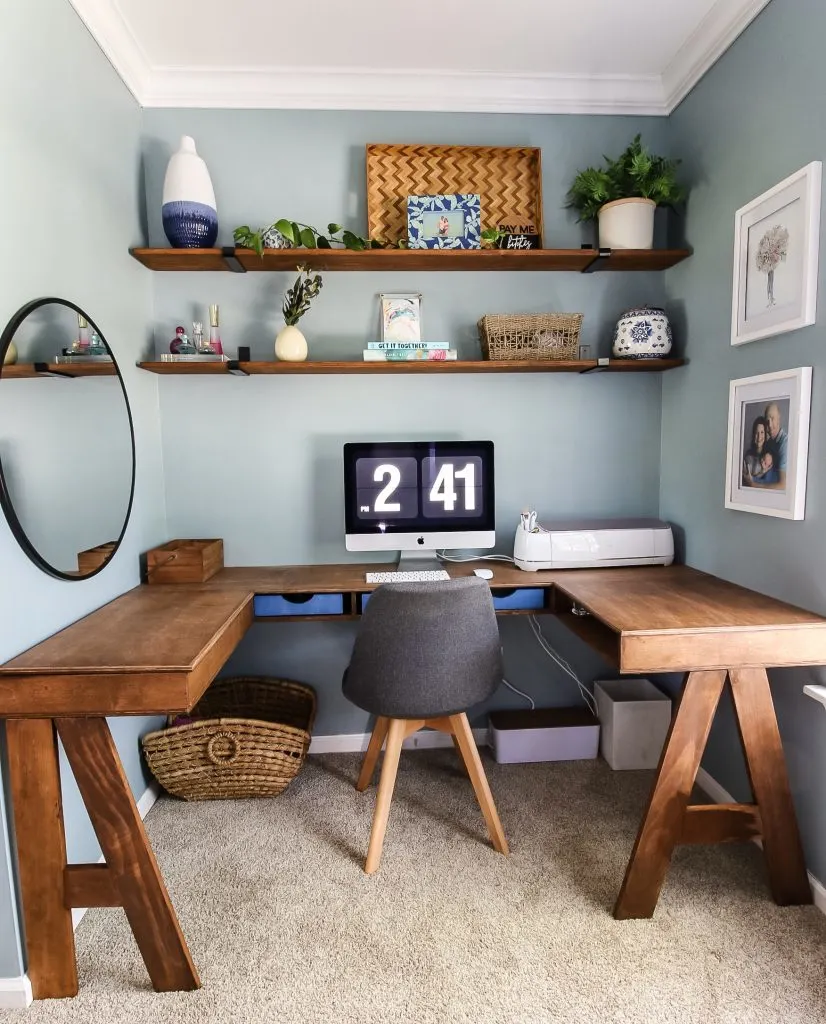 Here is a peek at the built in desk that we added to the small nook in the corner.
This was a nice room to have, but in our next home I am glad to have a smaller master – with a private porch 🙂