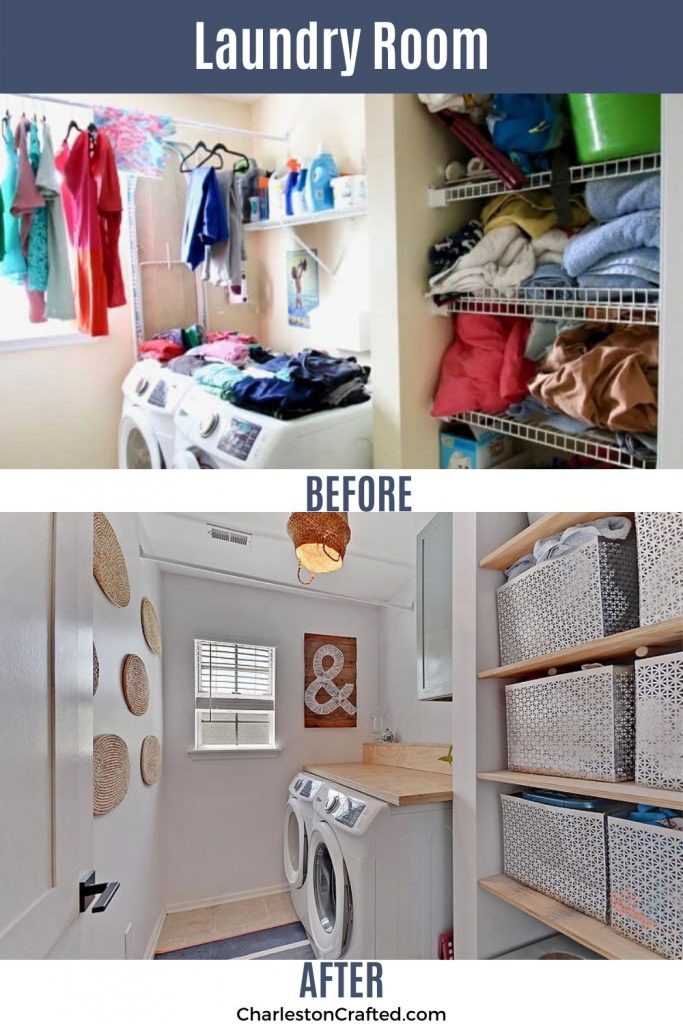 Laundry rooms might not be that glamorous, but if you have to spend time there, you will enjoy it more if it's pretty.
I was so glad to have a laundry ROOM and not just a closet in this house. It is not huge (I wish we had a sink!) but I am still grateful for the space.
Our plan:
Scrape ceilings – we scraped the ceilings in this room by hand, it was not fun.
Add crown molding – we actually never added crown molding in here!
Paint walls – We painted this room white to match the tile.
Add blinds to windows – we added white faux wood blinds to all of the windows.
Add laundry folding table – we added a stacked plywood countertop over the washer and dryer.
Add shelving – We added pegboard style shelving into the "linen closet" section of this room.
Other projects we did: