Hello and welcome to our laundry room makeover as a part of the one room challenge. An important part of this project was adding more beautiful storage. While we added a wonderful wooden shelving system, I also wanted to improve the storage above the washing machines themselves. Hanging a cabinet was the simplest way to do that.
Catch up on the laundry room:
Hanging and painting a reclaimed cabinet
Basket wall hangings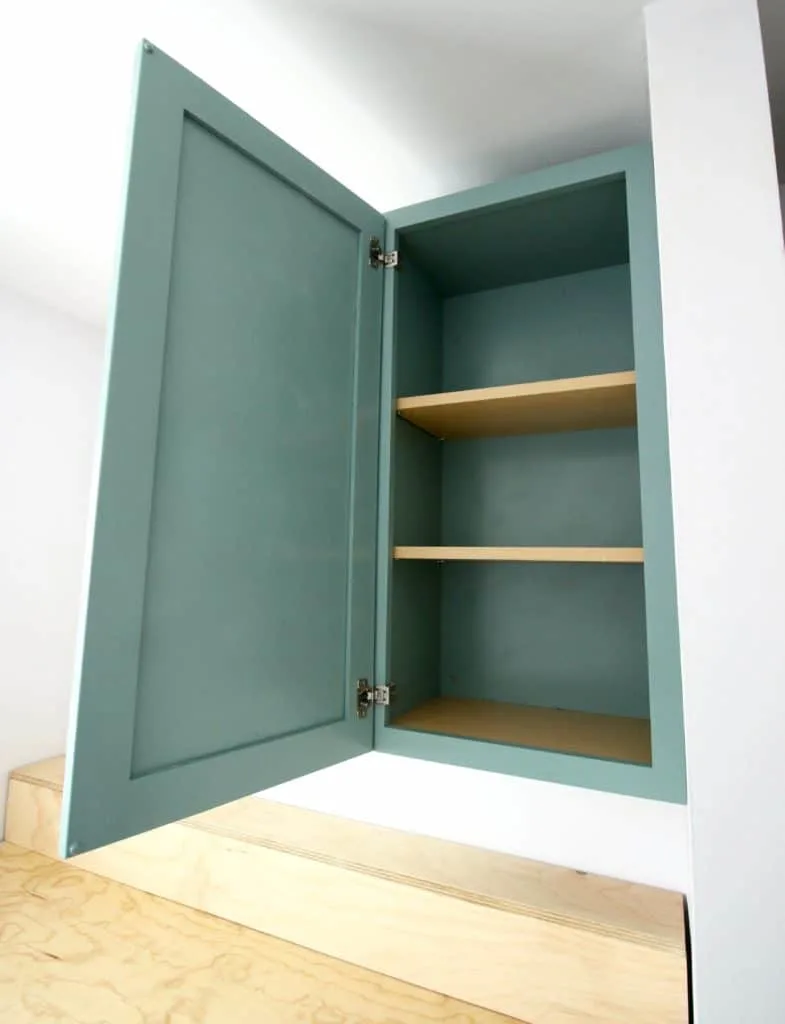 We picked out our cabinet at the local Habitat for Humanity ReStore. It was in really good shape (practically new) and a good fit for our space, size-wise. My biggest tip for shopping for secondhand cabinets is to know your must haves and be flexible with the rest!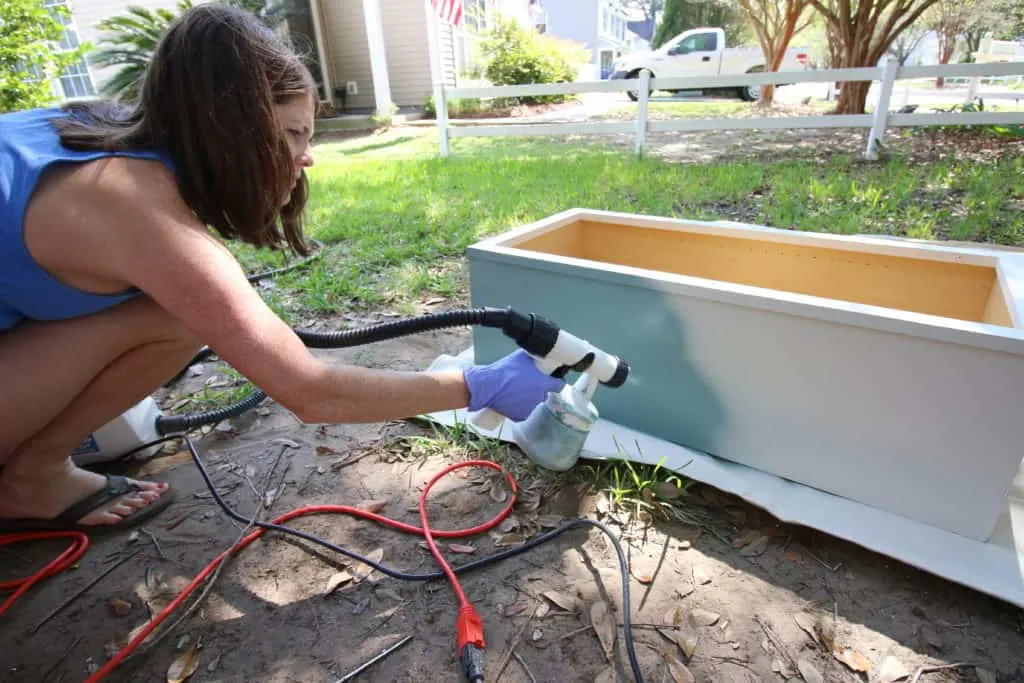 We brought the cabinet home and sprayed it blue. The color is Behr's In The Moment, which is their color of the year. We used our Wagner paint sprayer to get a really nice even finish.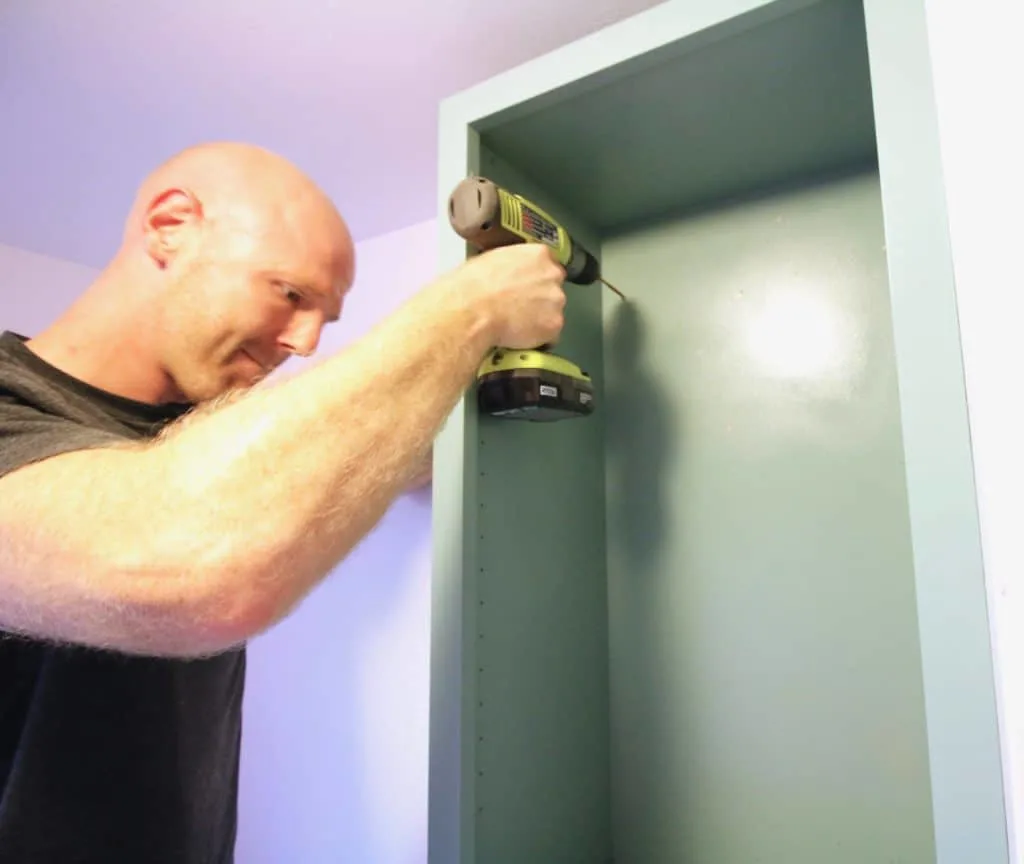 Finally, we mounted it on the wall above the washing machines. We just used 3.5″ deck screws to screw it directly into the studs in the wall. I painted over all of the screws to make them less visible. We are going to add a knob, but I just haven't quite decided which one yet!
For now, I am loving the added more beautiful hidden storage. And I am SO obsessed with Behr's color of the year!