Want to add texture and interest to your room – without grout?! Here's How to Hang a Peel & Stick Tile Accent Wall.
One thing that I really wanted to do in the laundry is to play with tone on tone texture. I've noticed that pops of texture has really become a trend ahead of pops of color.
So, I was intrigued by the idea of doing a white tile wall in a room with white paint. The color stays the same, but the texture is what makes it stand out. I was also really excited to try peel and stick tile.
I have never been impressed by peel and stick tile in the past – I always thought that it looked like a puffy sticker circa 1998. But, then I met Aspect Tile at Haven Conference.
This is legit GLASS tile y'all. Actual glass tiles with a sticker backing. It's gorgeous and requires no grout and so I had to give it a try. (the tiles also come in metal, wood, and stone varieties, as well as lots of colors of glass.)
Click here to pin this project to your Pinterest board!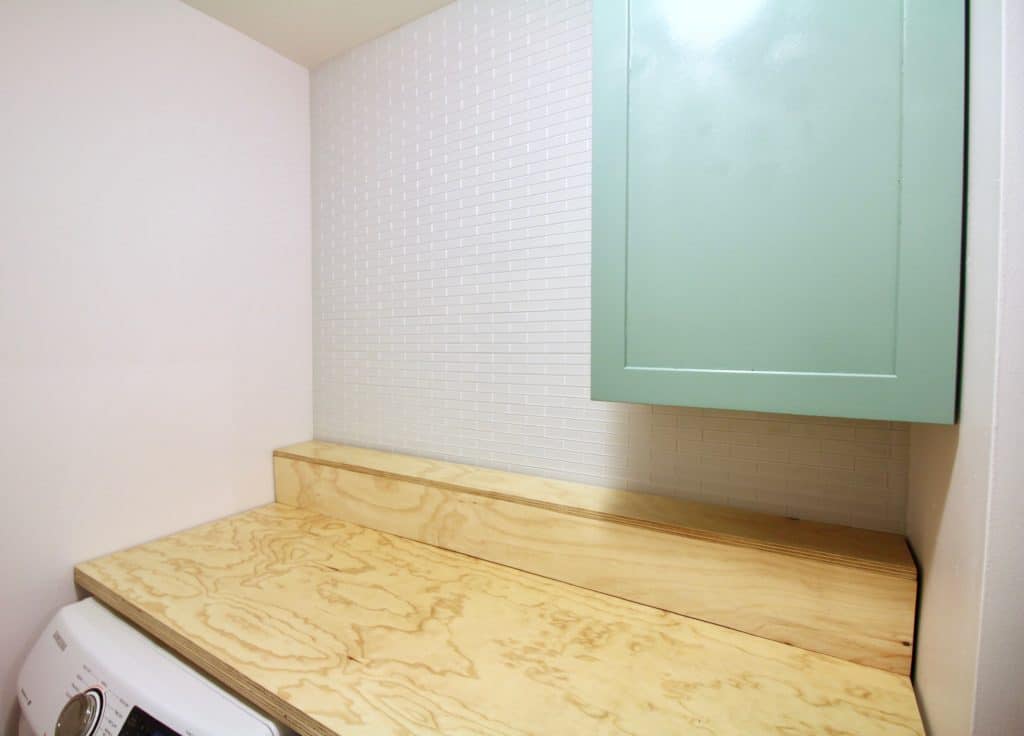 I will preface this with saying that tiling is not that hard and I encourage you to try it. But, if you are scared, this is SO easy!
If you can do a sticker, you can do this. I do recommend using a level to be sure that it is very neat. Also, it looks best if you caulk the edges, which is really simple to do.
In case you've missed it, here are all of the projects so far in our Laundry Room Makeover:
Hanging and painting a reclaimed cabinet
Pros and cons of peel and stick tile
Pros of peel and stick tile
Super easy – no grout, no mess
Goes up quickly once you get in the swing of it
No wet saw needed – just use tile snips
Same look as tile
Cons of peel and stick tile
No wiggle room – the adhesive is strong and can't be adjusted once up
Limited selections of colors, patterns, designs
The cheap versions (thin vinyl) can look cheap and fake
The tiles can be surprisingly expensive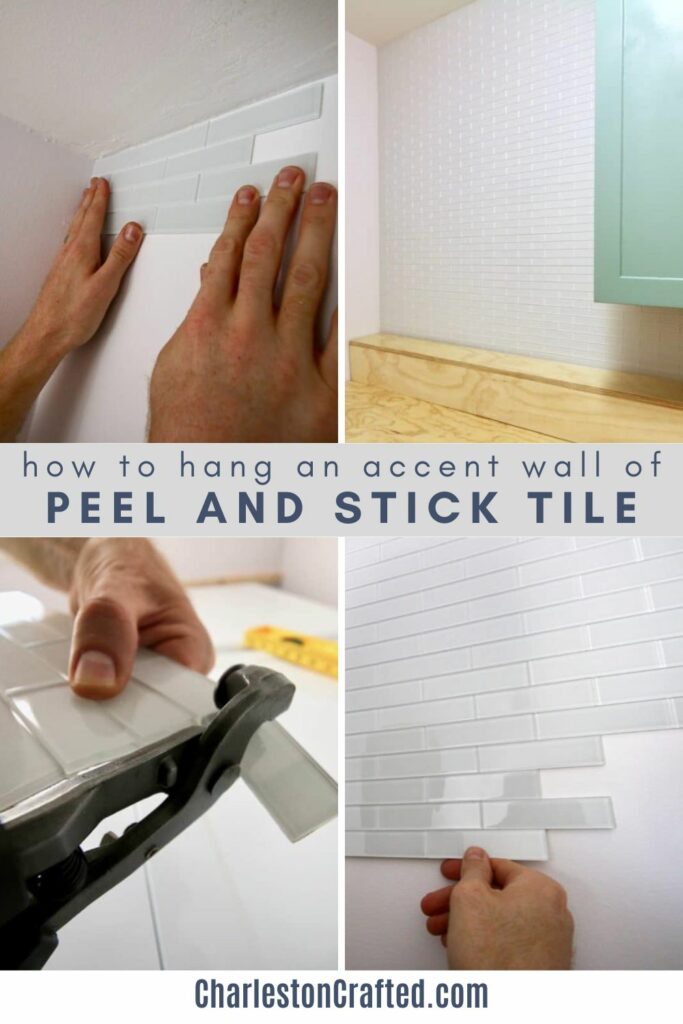 Uses for peel and stick tile
You can use peel and stick tile for:
Check out my tutorial for how to paint your tile backsplash, too!
How to prepare a wall for peel and stick tile
Your wall should be clean, dry, and smooth prior to applying the tile. If it's textured, you can sand a bit and then wipe clean with a dry cloth.
If you are working over a stove, consider using a degreaser to remove any grease build up from cooking.
How to Hang a Peel & Stick Tile Accent Wall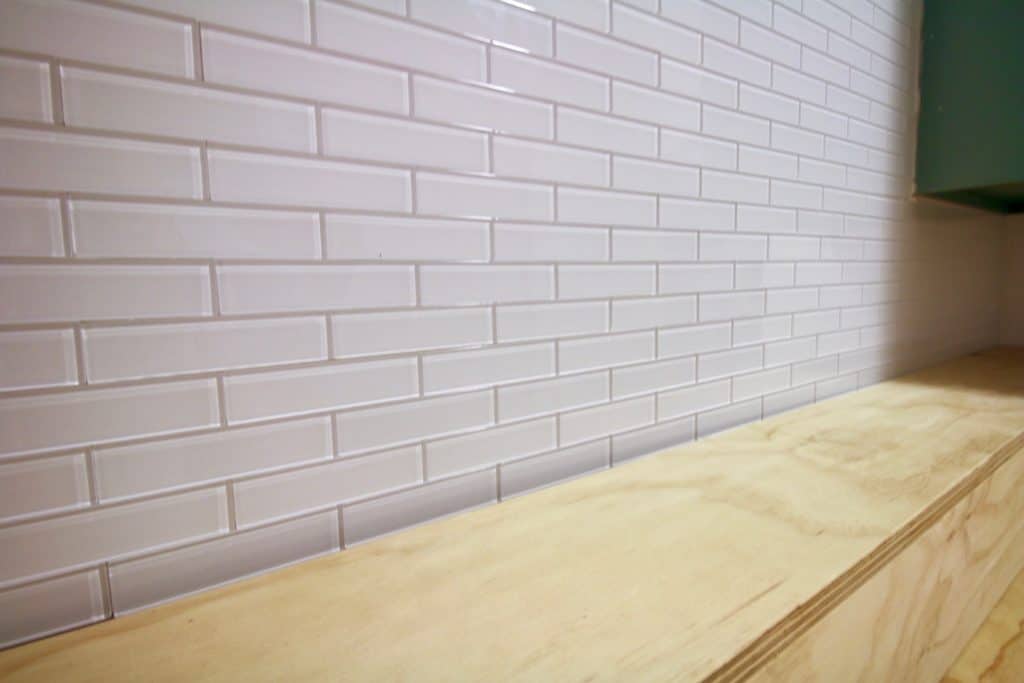 Supplies to hang a peel and stick tile accent wall: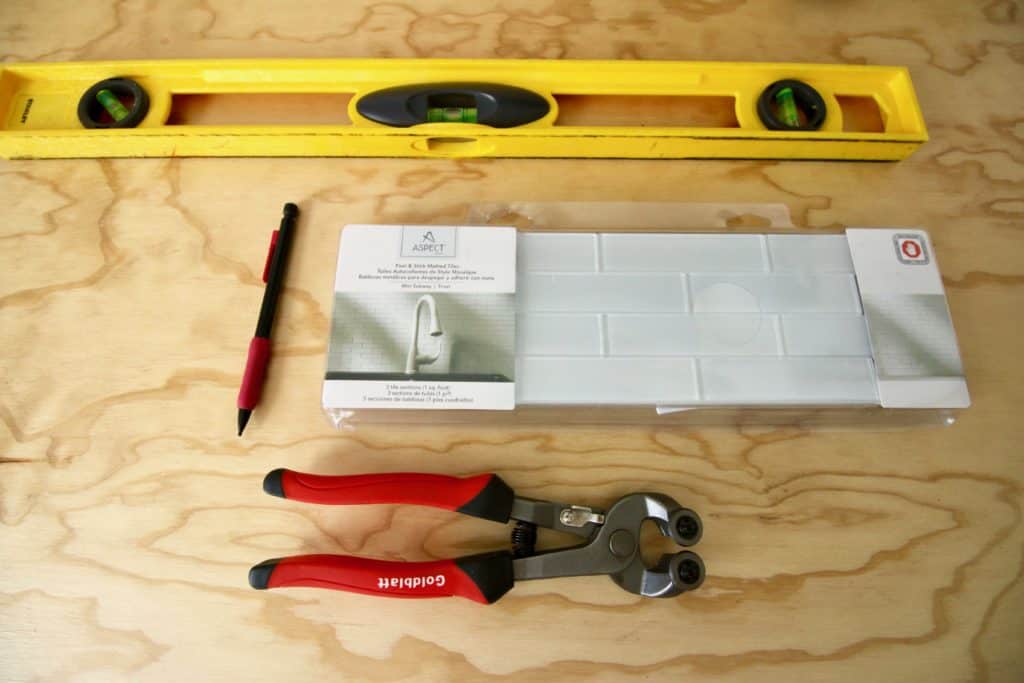 Steps to hang a peel and stick tile accent wall:
STEP 1: start in a corner
Pick a corner to start in. Pick something with your most straight edges. For us, that is the top left corner. We worked across horizontally and then down in rows.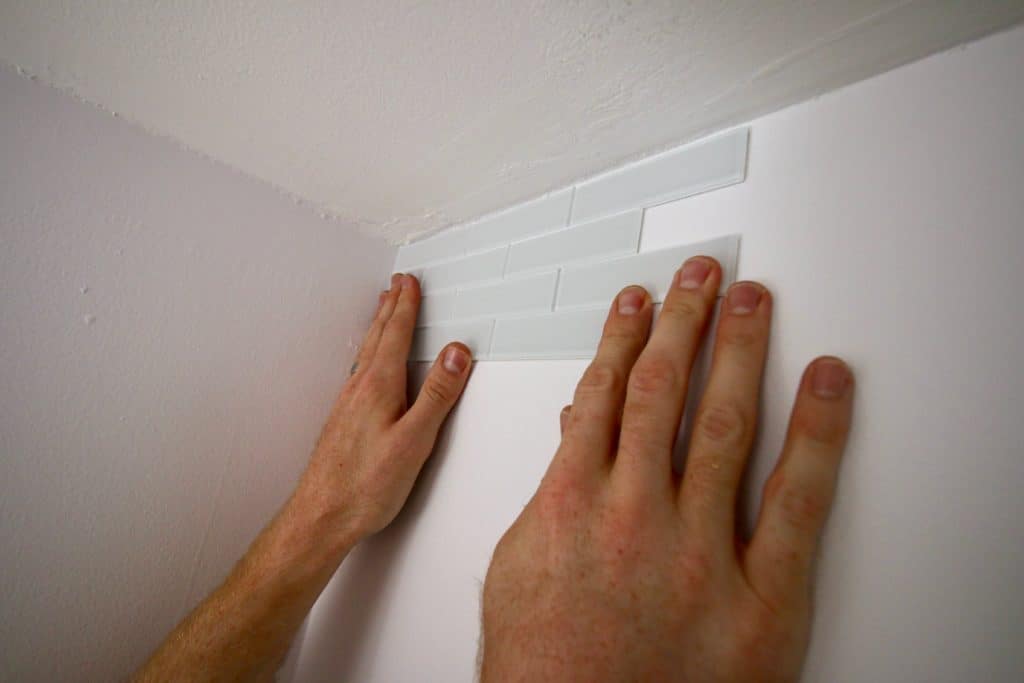 STEP 2: trim the first tile
Your first tile will probably need to be trimmed to create a straight edge. I'm shocked at how easily the tiles snapped in half using really inexpensive tile snips.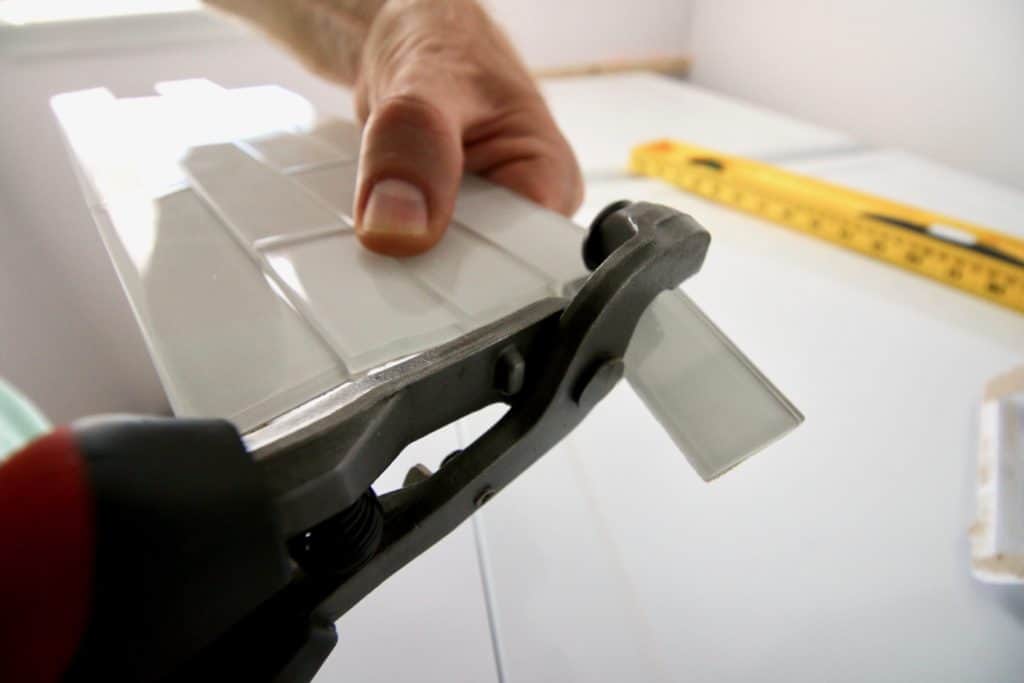 STEP 3: peel & stick
Peel the backing and place the tile. Use a level to be sure that it is straight. Press firmly to stick.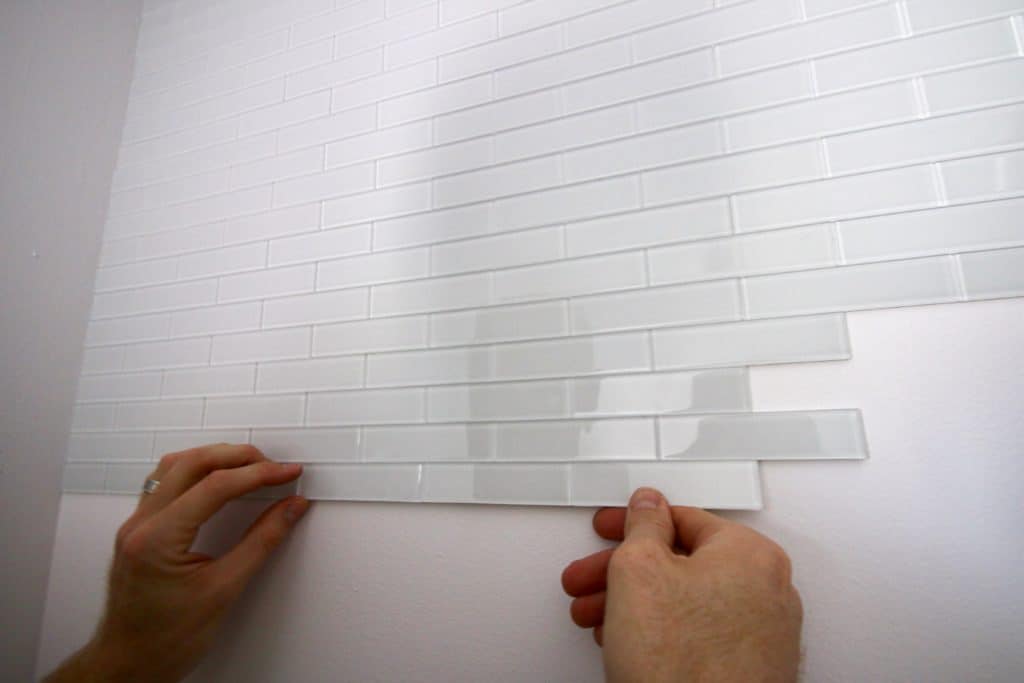 The tile is VERY sticky and cannot be re-positioned. We had one piece that we had to remove and we had to use the flat edge of a paint scraper to get it off. It was not sticky any more, so luckily we had extra.
STEP 4: Repeat
Repeat line by line until your wall is complete!
STEP 5: Caulk
In the end, caulk your seams for a clean look.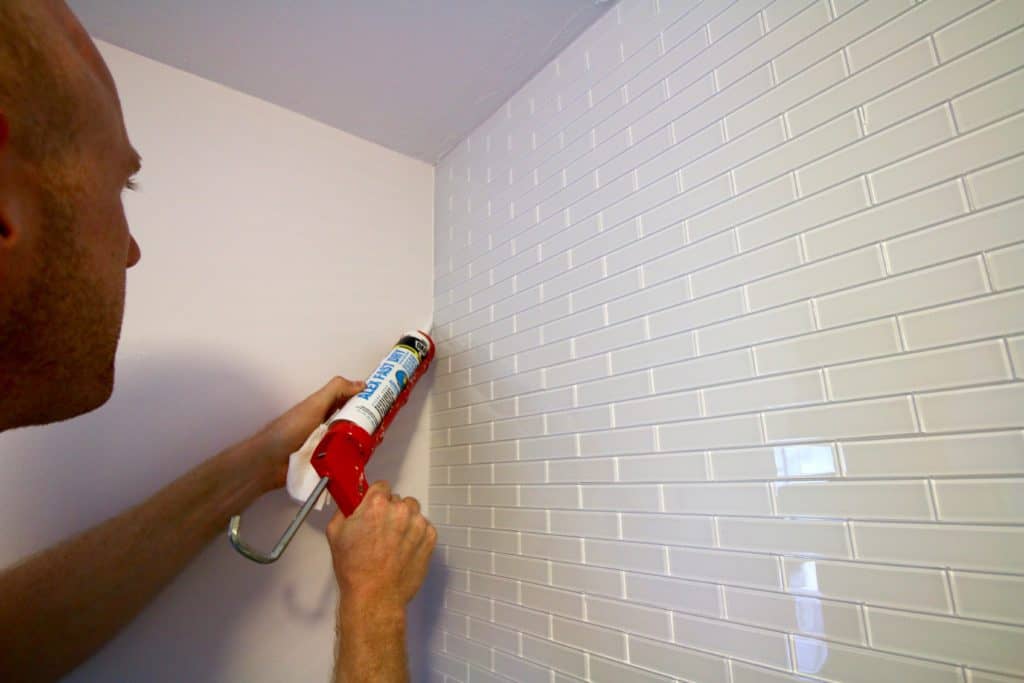 We used 18 packs of tile to do this full wall. And I think that it looks STUNNING. It is a gorgeous focal point for this room. And it was so easy to hang! I would 100% recommend Aspect Peel & Stick tiles.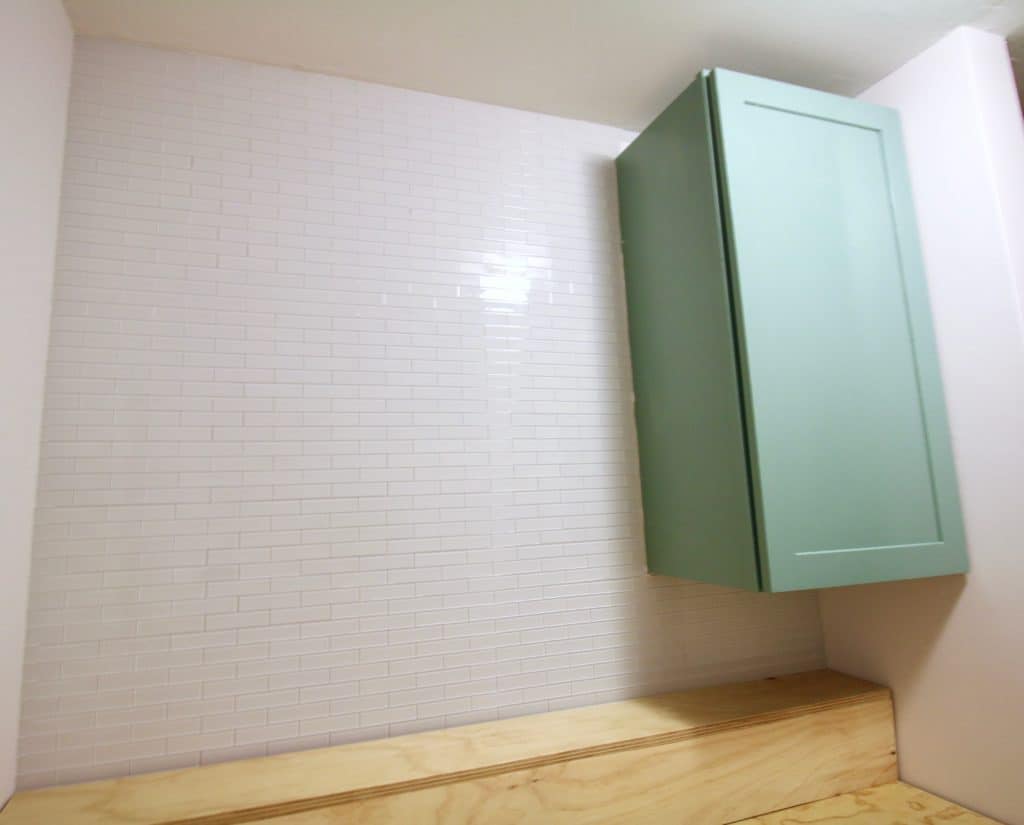 Have you ever tried peel and stick tile?
Thanks to Aspect Tile for providing us with the tile for this project. They didn't pay us, and all opinions are true and our own. It is a great product that we love!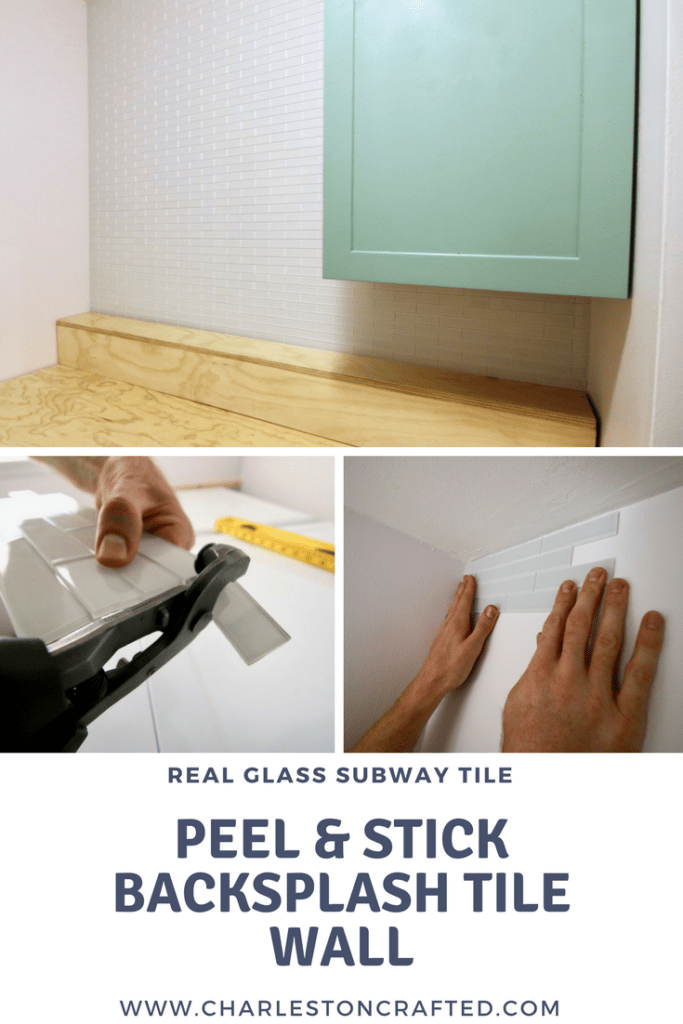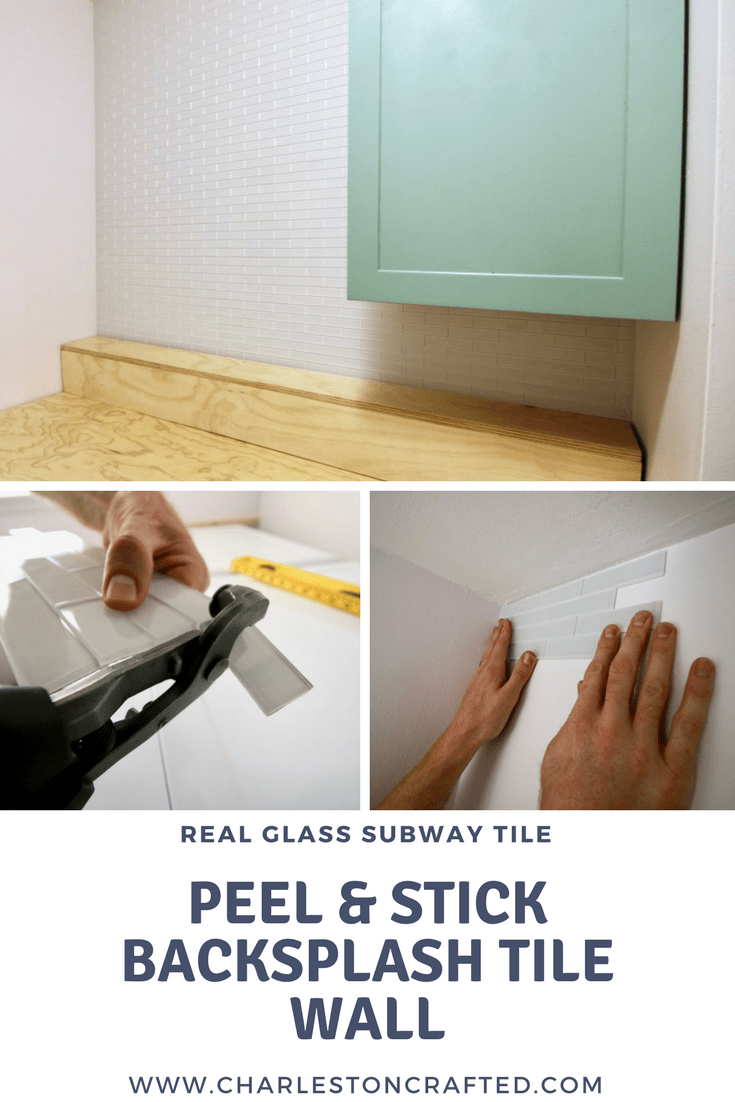 Facebook | Instagram | Pinterest | Twitter | YouTube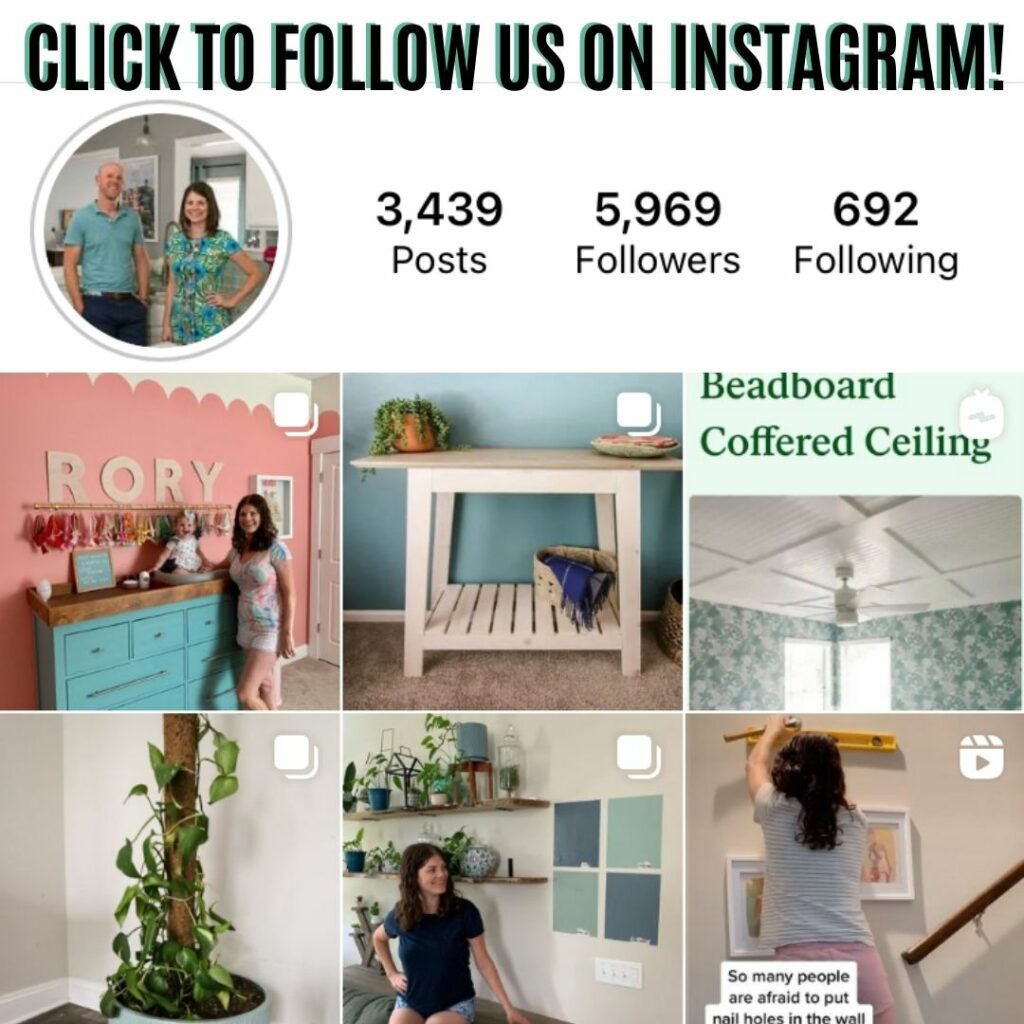 ---
Can we send you our newsletter?
Another great way to keep up with out latest projects is by joining our weekly newsletter! Get alerts of our latest projects and special peeks behind the scenes!
Follow along on Instagram
Join our online community where we share real time behind the scenes looks at our DIY projects and peeks inside our home + family!
---