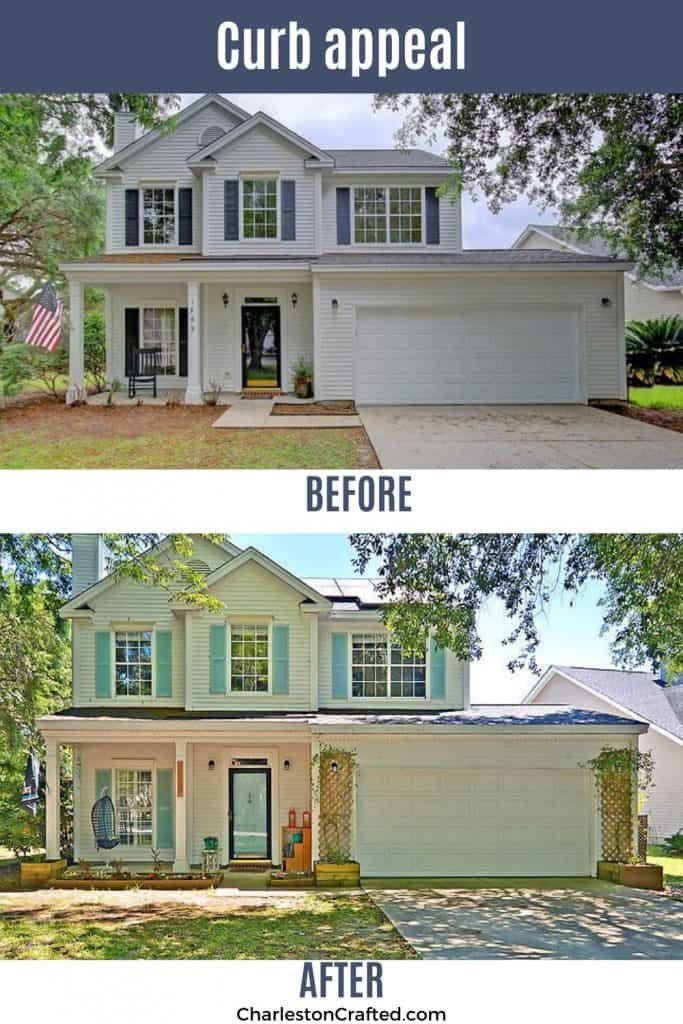 I have always found the curb appeal of our home to be super charming. I love the crisp white siding and the nice front porch.
We had a great base to start and just freshened the place up with some more coastal colors as well as planters and accessories!
Our plan:
Add swing to front porch – we added an egg swing that we inherited from Sean's dad, but it's not really comfortable for sitting. It makes a great picture, though!
Paint door – we painted our front door Watery by Sherwin Williams, which is also our kitchen island color!
Update gold door hardware – when I painted the door, we swapped out the knob and knocker for silver hardware and spray painted the kick plate silver, too!
Update landscaping in front of house – we added plants and grass over the years. The six huge live oak trees made it hard for anything to grow super well, though!
Plant and grow grass – well, we tried. Here are our best tips for growing grass in non-ideal situations.
Build a pergola over the garage – we decided not to do this project and instead added planters with trellis on either side.
Update front lighting – we replaced and modernized the lights on the front porch.
Other projects we did: