While we were planning to decorate the front porch for the holidays, we decided that it was a great time to give the whole space a bit of a refresh.
I am so glad that we did!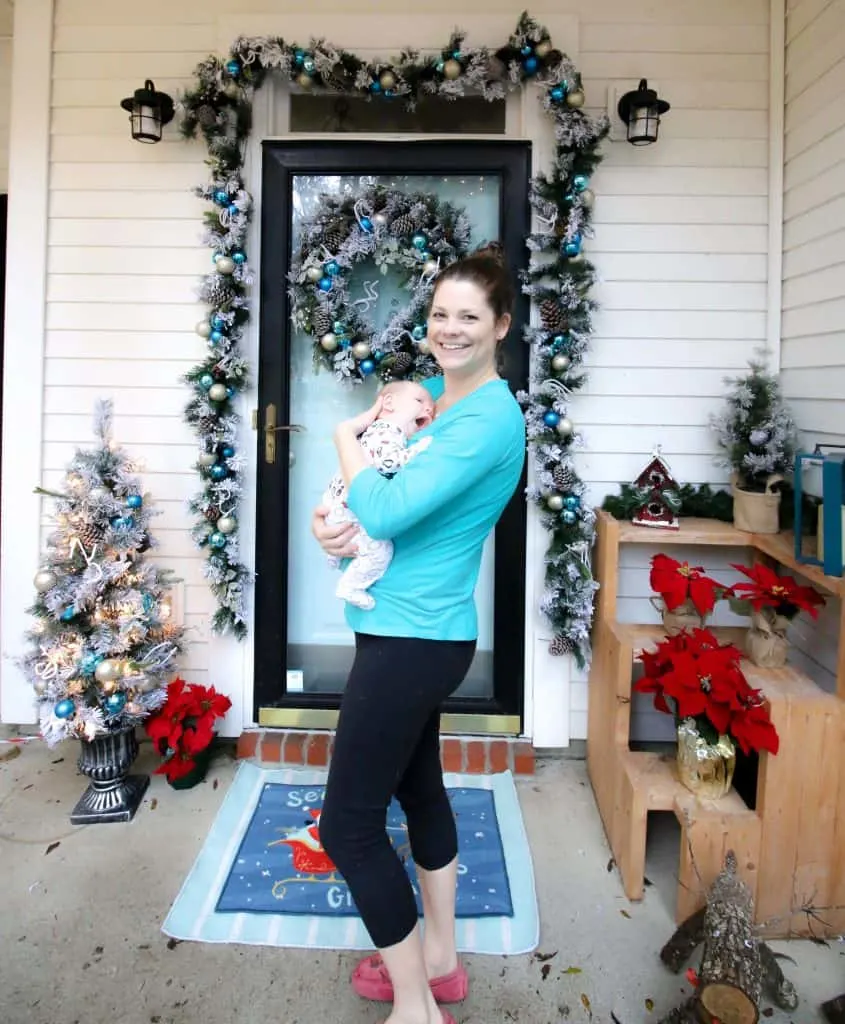 Today, we are over on the Home Depot blog sharing our holiday front porch refresh. The holidays are a great time to refresh your space with holiday appropriate decor and fixing up some things that you've been meaning to get to. Click over there to see the details and sources for our Christmas decor and our new porch lights.
Swapping out the porch lights made a huge impact – and at less than $40 for the pair, it was a great bang for our buck! You know we like doing anything to bring our home into this decade 🙂
Be sure to click over to the Home Depot for all the details.