Is anyone else starting to feel the summer heat? We sure are! One of the only places that we are able to keep cool from the South Carolina sun is in our hammock, nestled right under a giant oak tree. We love laying in the hammock, but have been feeling the serious need for somewhere to set our snacks and drinks while hammocking. So, we decided to build a quick DIY outdoor hammock side table.
We are really planning a bigger makeover of this space (hopefully coming your way in July!) but in the mean time, we really need somewhere to set down our cups and snacks so we don't keep spilling them all over ourselves while on the hammock (true story). After seriously considering some sort of hanging hammock cup holder, we had the "duh moment" of just building a raised side table at perfect hammock height. Here's how we did it.
DIY Outdoor Hammock Side Table
What you need:
A base – we used a dried log approximately 8 inches wide and 3 feet tall
A top – we used a counter top remnant from our kitchen. Other ideas:

Melamine plate or tray
1-2″ thick wood slice
Patio paver or tile

Gorilla glue
Shovel
What you do: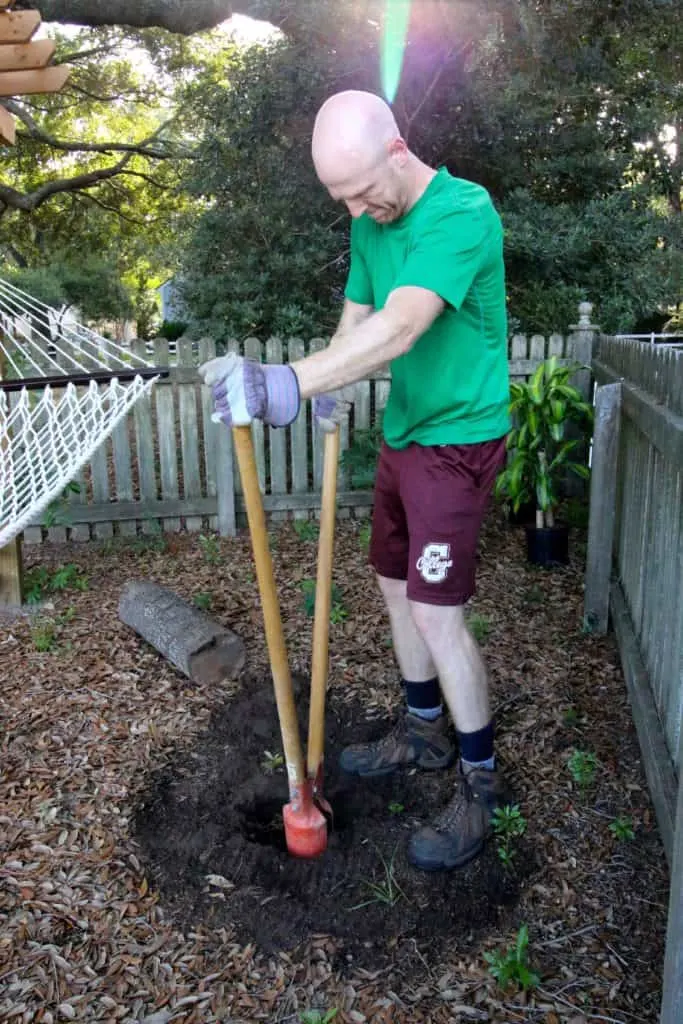 Dig a hole approximately six inches deep and slightly wider than the size of your base. This will secure the stand in place.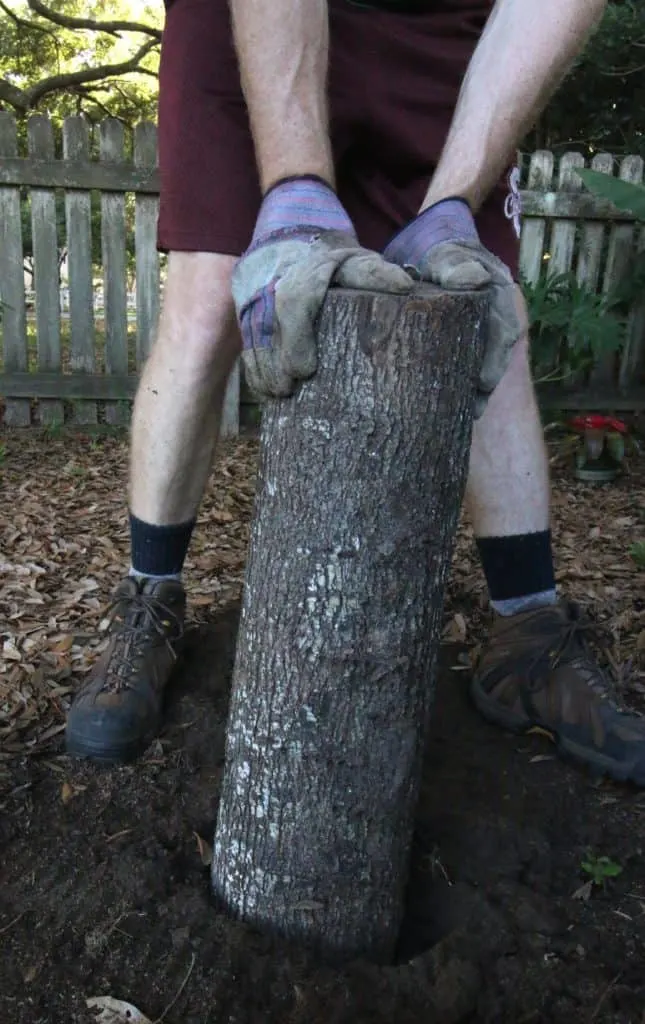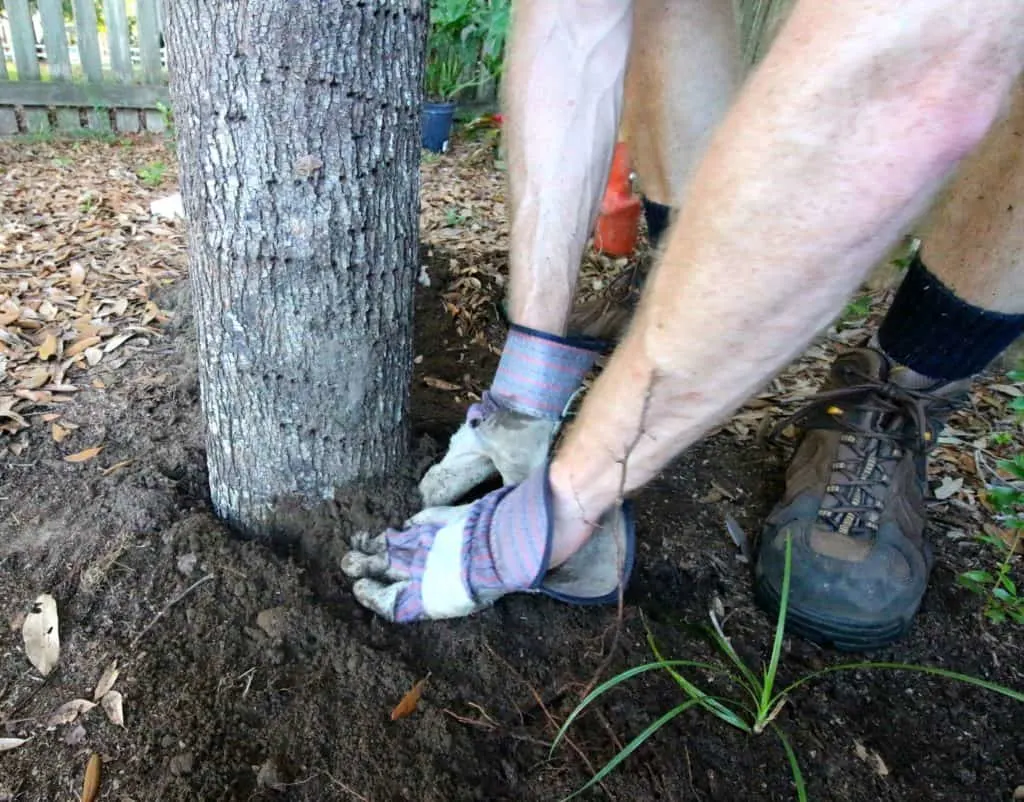 Insert the base and pack it in with dirt.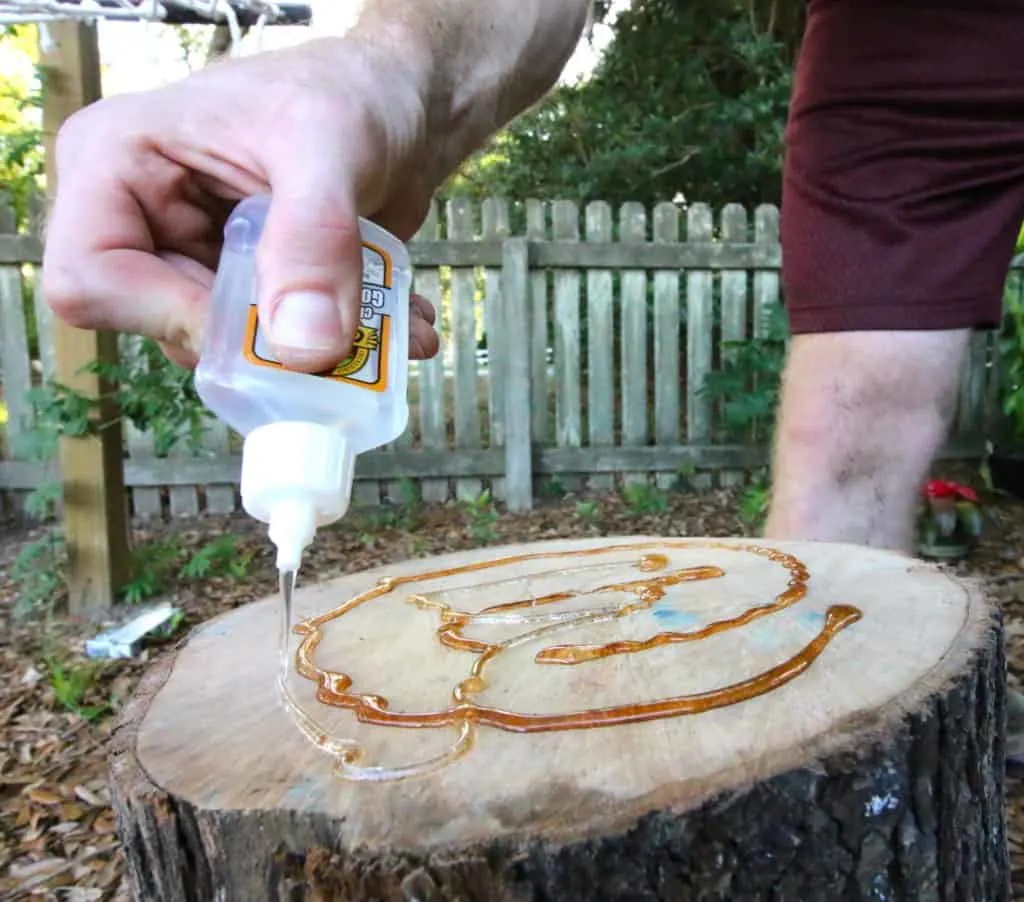 Top with a healthy amount of glue.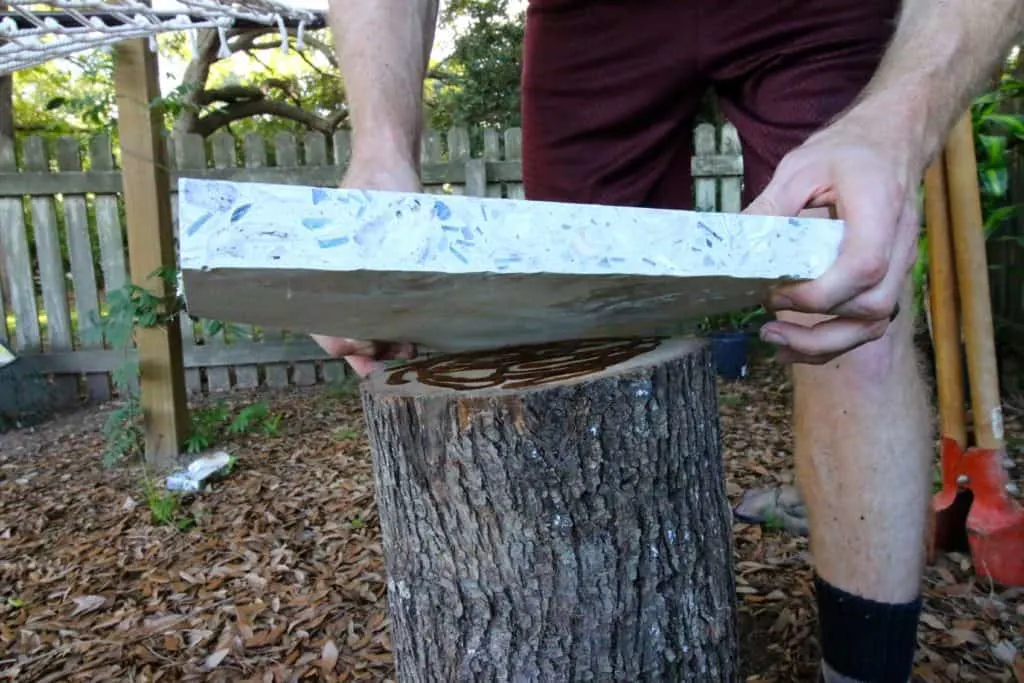 Place your tabletop of choice on top.
Allow to dry according to the glue's directions.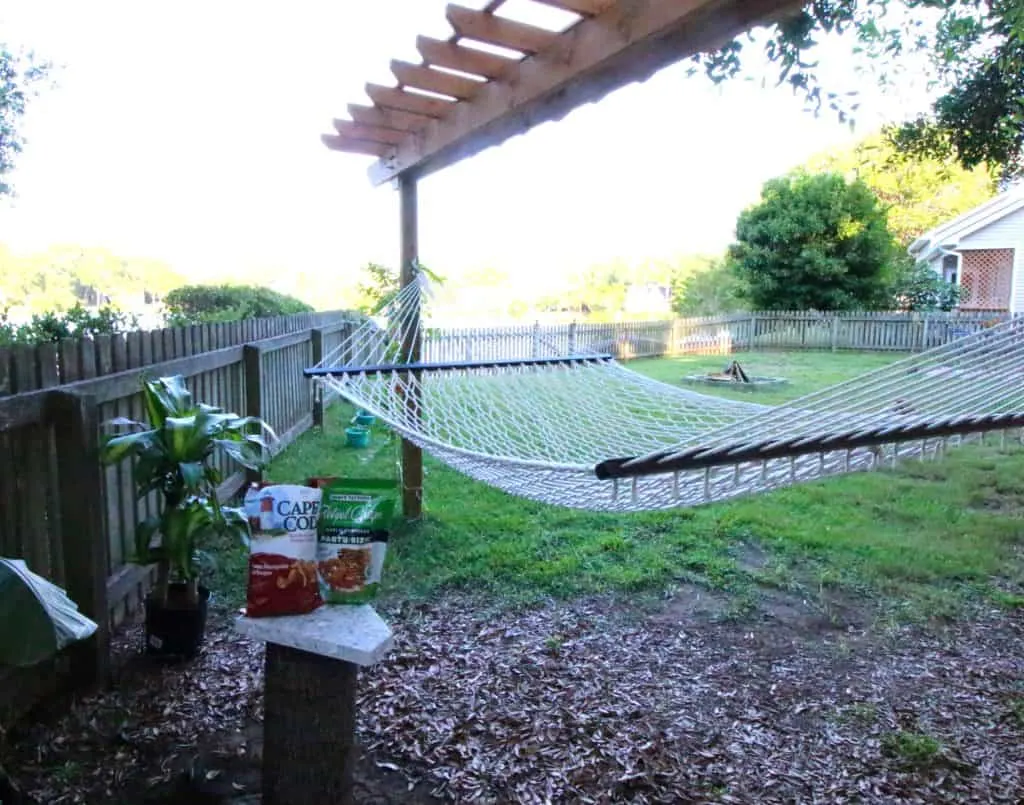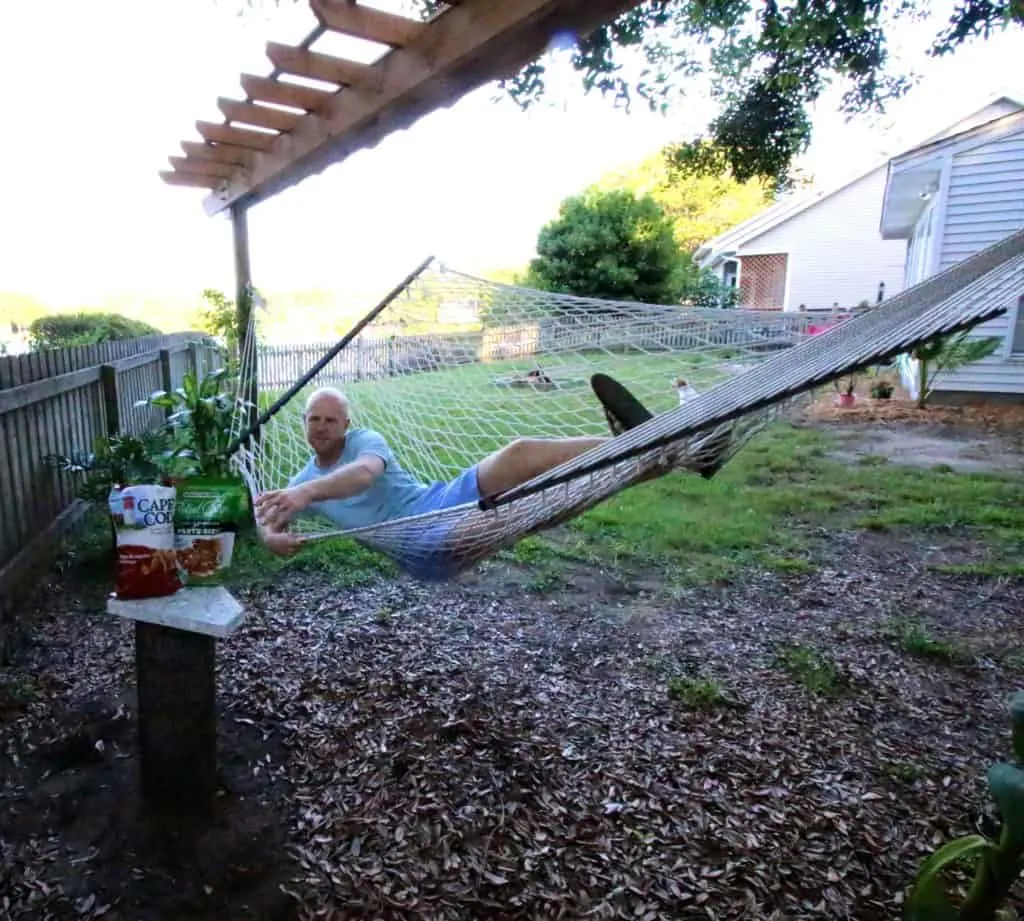 Keep on hammocking, but this time, hands free!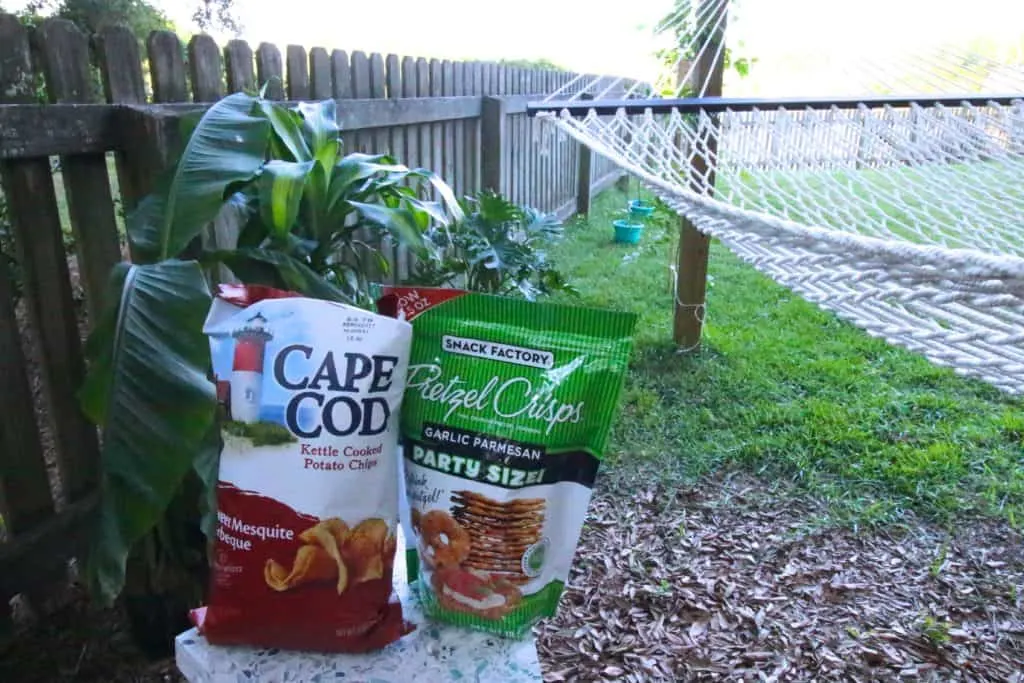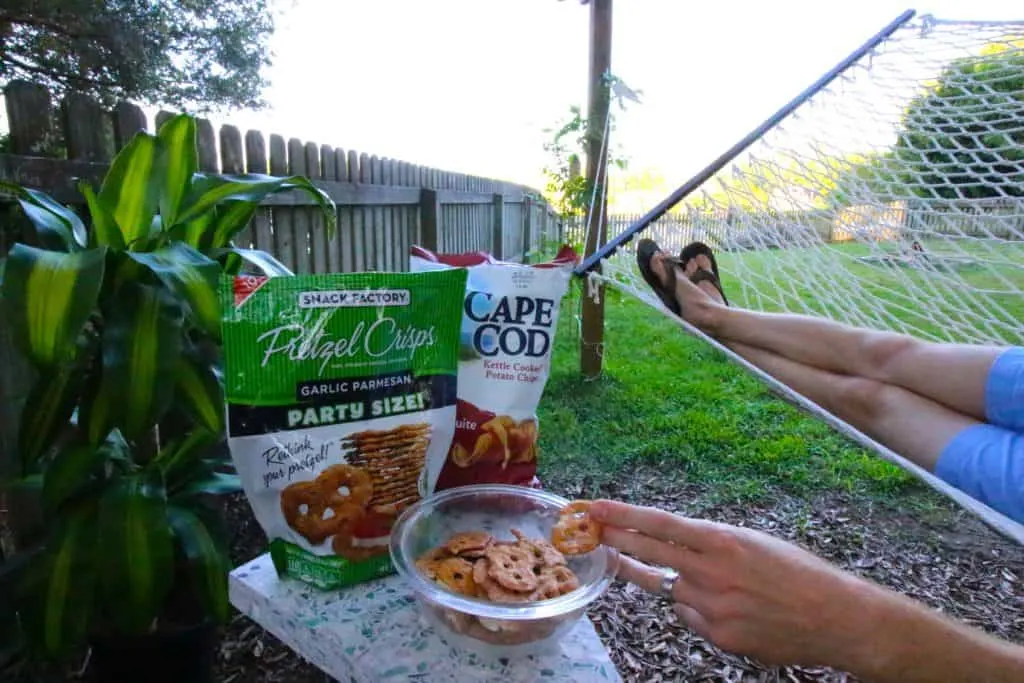 With that free hand you can reach over and grab a hand full of your favorite snack.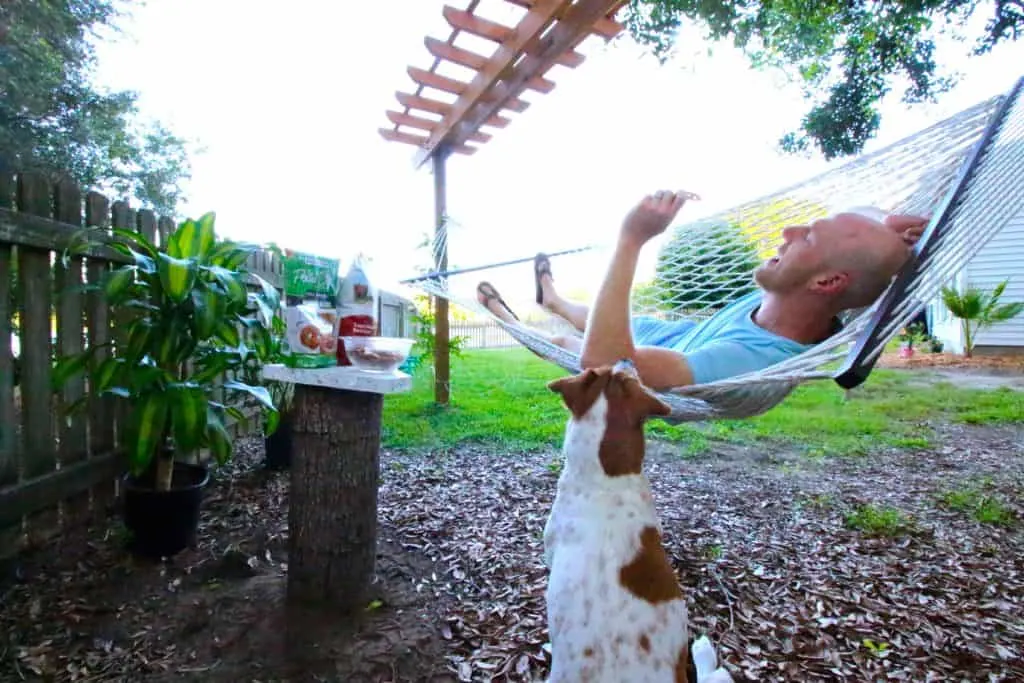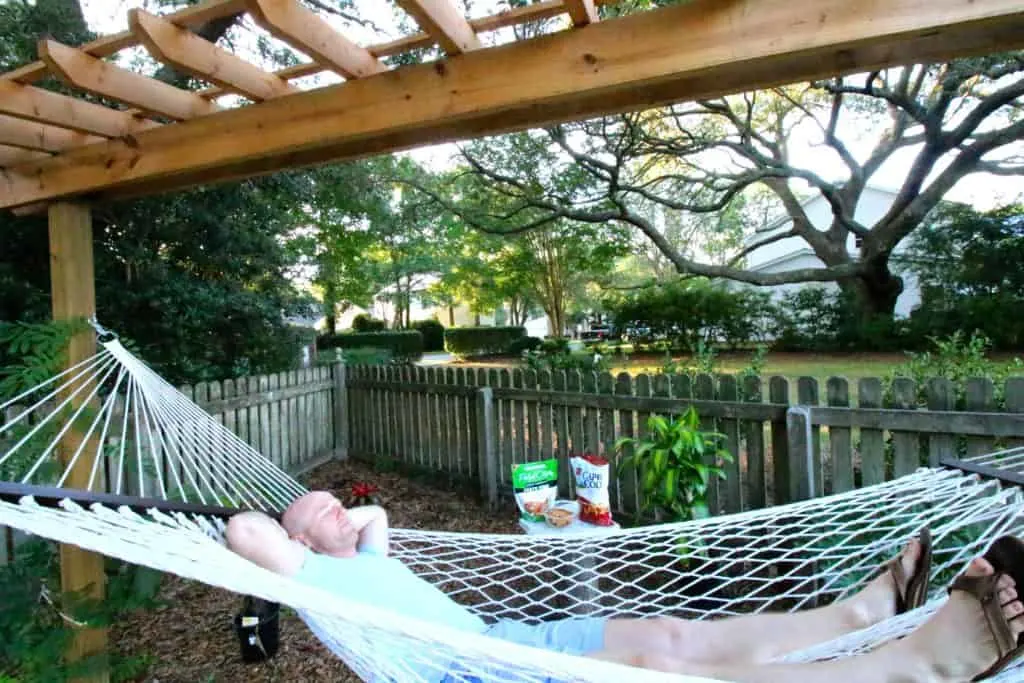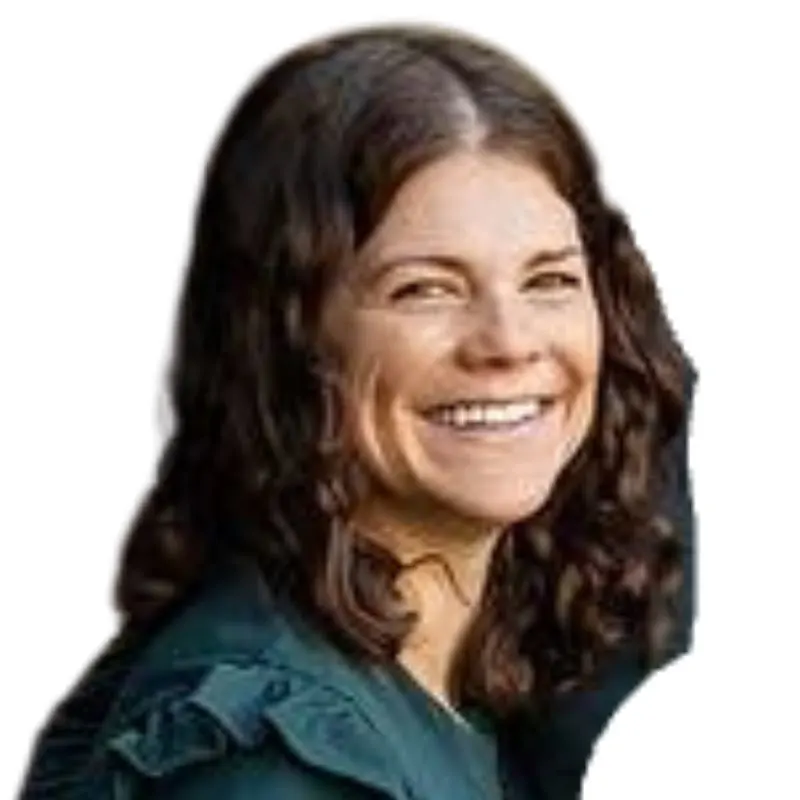 Hello, I'm Morgan, half of the creative force behind CharlestonCrafted.com! With a passion for DIY that dates back to 2012, I've transformed three homes and now I'm dedicated to helping others craft their dream spaces. Let's turn your house into a home together!