We have had a contractor in our home for the past two weeks working to take down the walls between the front living room and the dining room as well as the wall between the dining room and the kitchen. We also had all of the downstairs ceilings "laminated" to cover the popcorn texture.
Here is where we talked about the demolition, in this post we shared the process to laminate the ceilings, and gave a mid-project update.
Remember when we had a hole in our ceiling?
As a reminder, here is how the space looked when we started: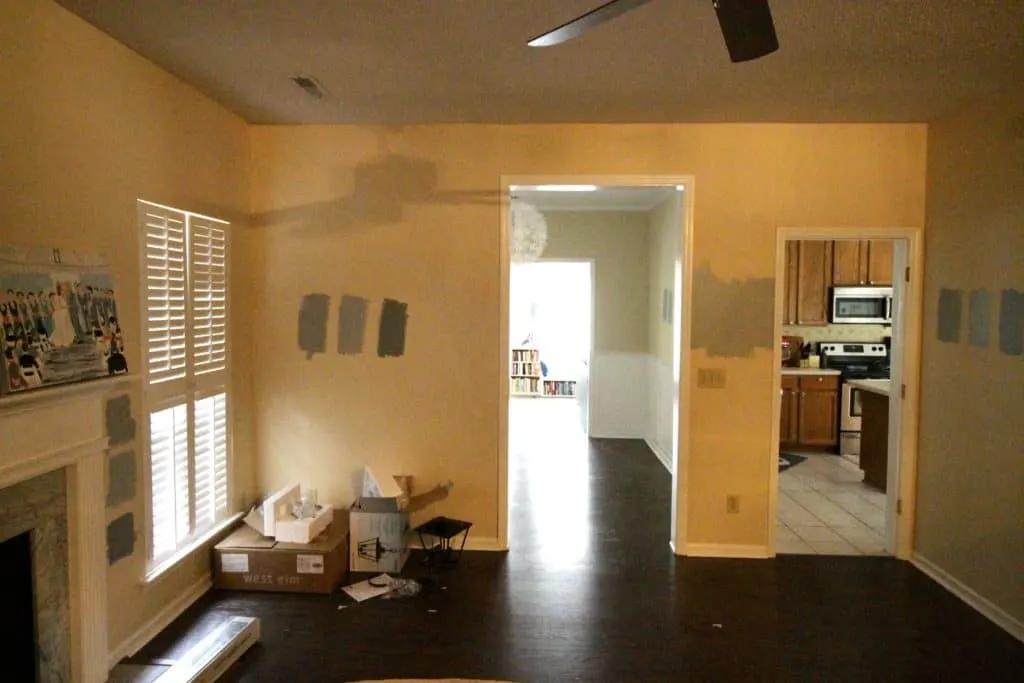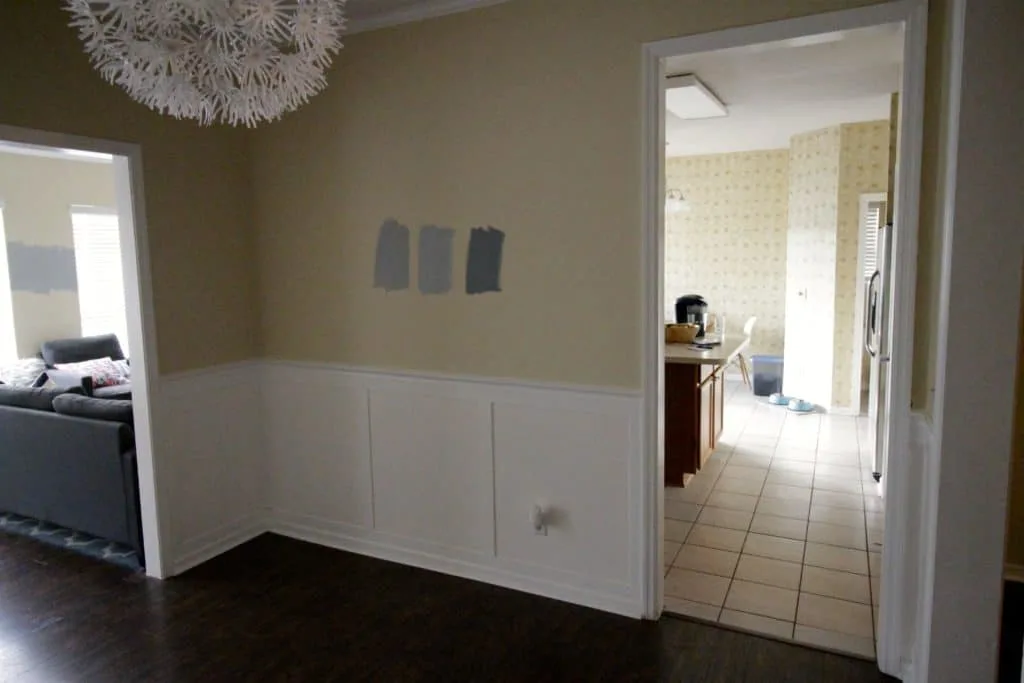 And here is how it looked after 2 weeks: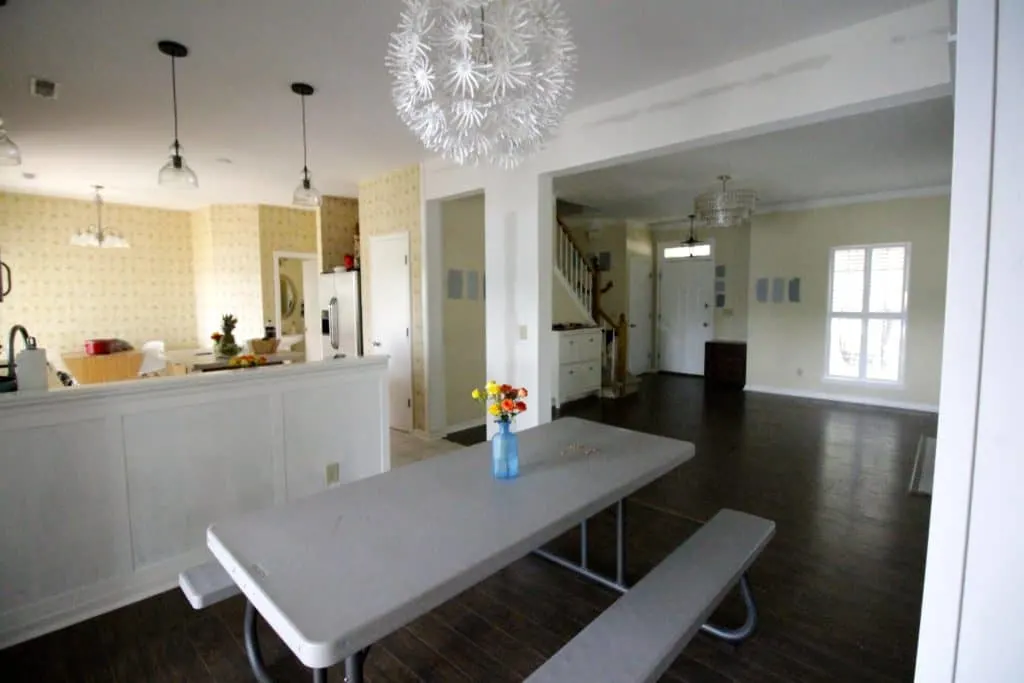 (Ignore that folding picnic table, we just borrowed it for a weekend)
It's worth noting that we saved about $1,000 by not having them paint and doing the painting ourselves. We are working on that this week and will have an update for you soon.
We are so incredibly happy with this update. The space feels so much larger, lighter and brighter. It feels like this was how the house was meant to be, and we are so excited to have gotten to make this change. For the 2 projects we paid about $10,000, which was a ton of money, but we really think that it added about that much in value to the space – it is now a truly open concept home. It will be even more beautiful when we update the kitchen (in 2017).
Big changes are coming up in the front room! We can't wait to share.