Wondering if pallet wood is safe to burn? Always use caution around fires, but here's what to consider when using pallets for firewood!
We love having bonfires in the fire pit that we built in our backyard. We often burn pallets and sharing pictures of burning the pallets (and the aftermath) has led to getting this question a lot: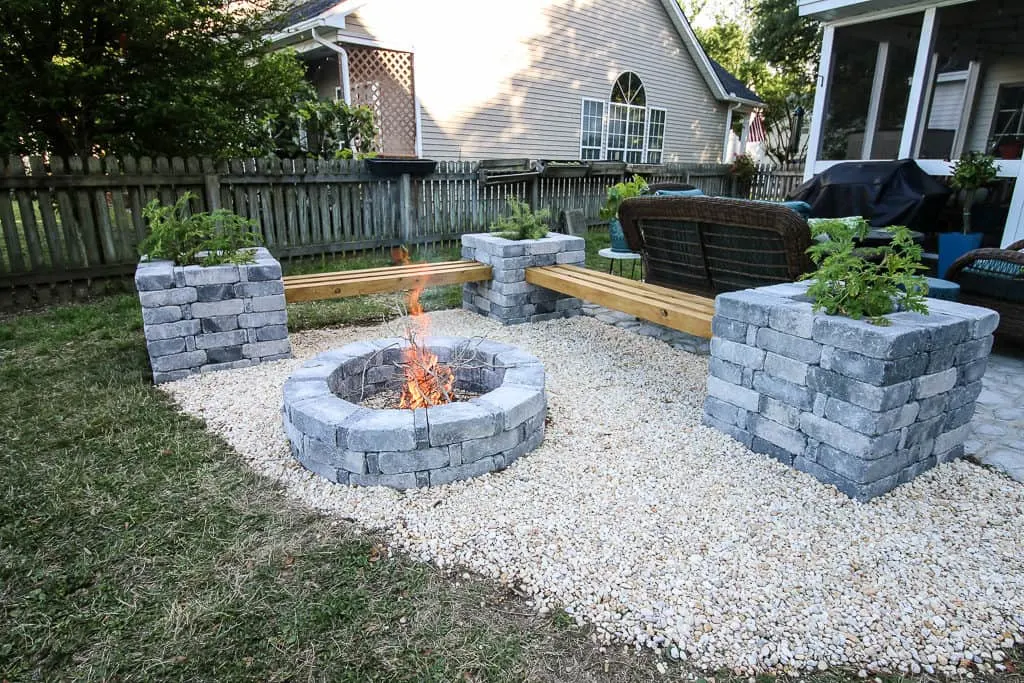 Can pallets be used for firewood?
Yes, they can!
We obviously are going to say that, since we burn tons of pallets, but it's totally legit.
But don't just trust us. According to the International Association of Certified Home Inspectors, "generally, pallets are safe to burn in fireplaces".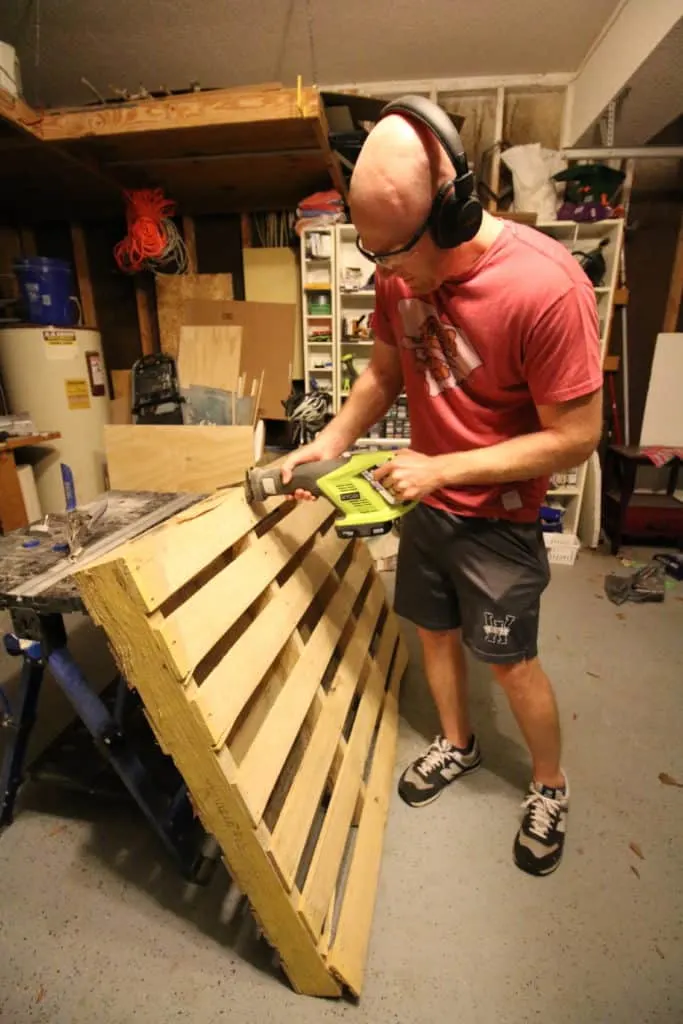 What should I look out for when burning pallets?
Don't burn pallet wood treated with toxic chemicals (usually marked MB)
Pallet fires can get very hot very fast due to the thin, dry nature of the wood
Check for nails when chopping up pallet wood and dispose of nails in your ash appropriately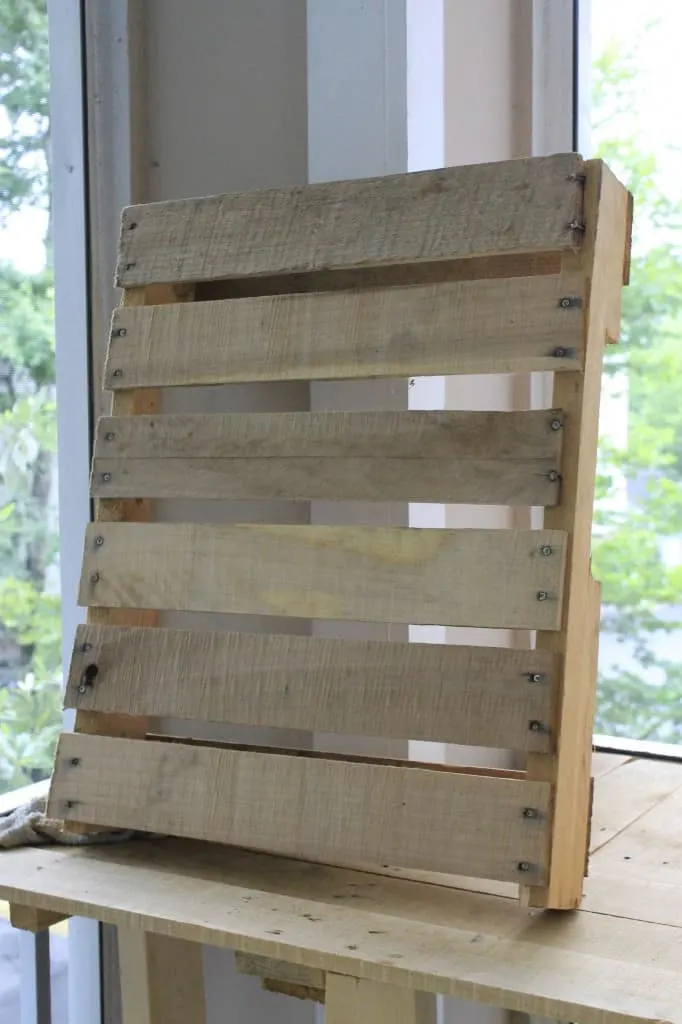 How do I know if my pallet wood is treated?
If your wood pallet has a stamp on it, the stamp will indicate the type of treatment:
[HT] = Heat treated
[MB] = Methyl Bromide
[DB] = Debarked
[KD] = Kiln Dried
Pallets stamped with MB (chemical methyl bromide) are treated with toxic chemicals which can lead to toxic fumes. It's generally not good to burn treated wood.
To be safe, you might want to avoid burning wooden pallets indoors. We burn it exclusively in our outdoor fire pit, where there is tons of air flow.
Is it OK to burn wood with nails in it?
It sure is!
When chopping the pallet wood, you just need to look out and make sure you don't hit any nails – they could damage your saw blade.
Also, you will end up with a lot of nails in your ash. You can scoop it up and put it in the trash, or use a large magnet to collect them.
Otherwise, it is perfectly safe to burn wood with nails in it.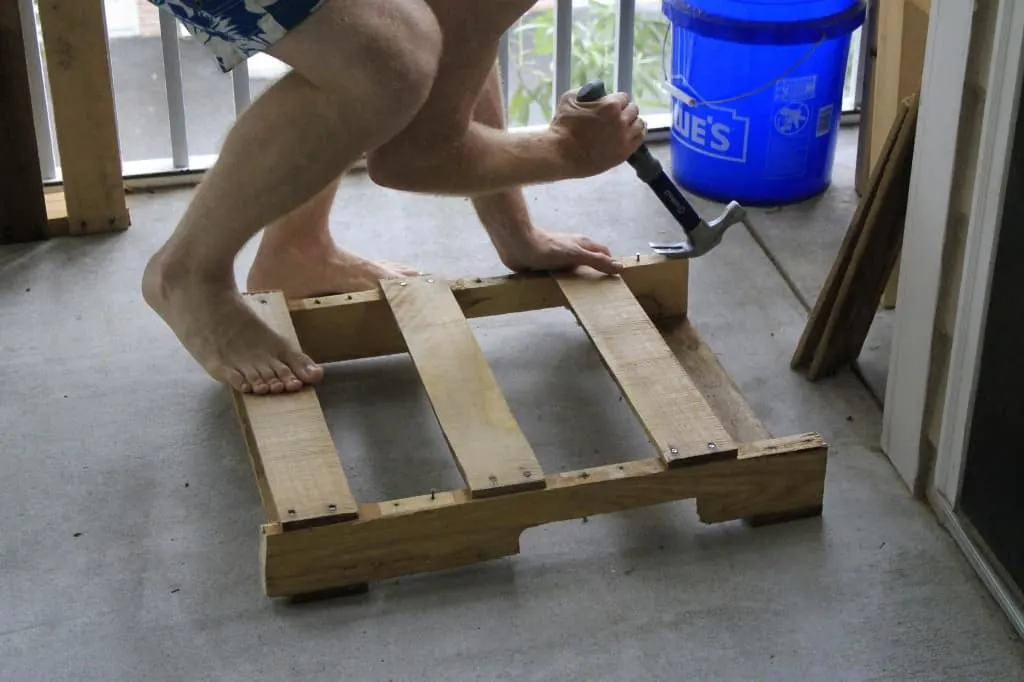 How do I chop up pallets to burn?
You can use a reciprocating saw or a circular saw to quickly chop up pallets into burnable sized pieces.
You can also use a hammer or a pry bar, it's just going to take a lot longer. You don't need the boards to be in great shape if you are just going to burn them up!
Where can I get free pallet wood?
There are tons of sources for free pallets, we wrote a whole blog post about where to find free pallet wood here!
What else can I do with pallet wood?
What about building a scallop planter?!
Is it okay to burn pallet wood?
Dried pallet lumber is great to burn outdoors – assuming that is wasn't treated with any harsh chemicals such as arsenic. These pallets are usually marked MB for 'fumigant methyl bromide' and are NOT safe to burn.
Always use caution when around a fire, safety first. Burn pallets or anything else at your own risk.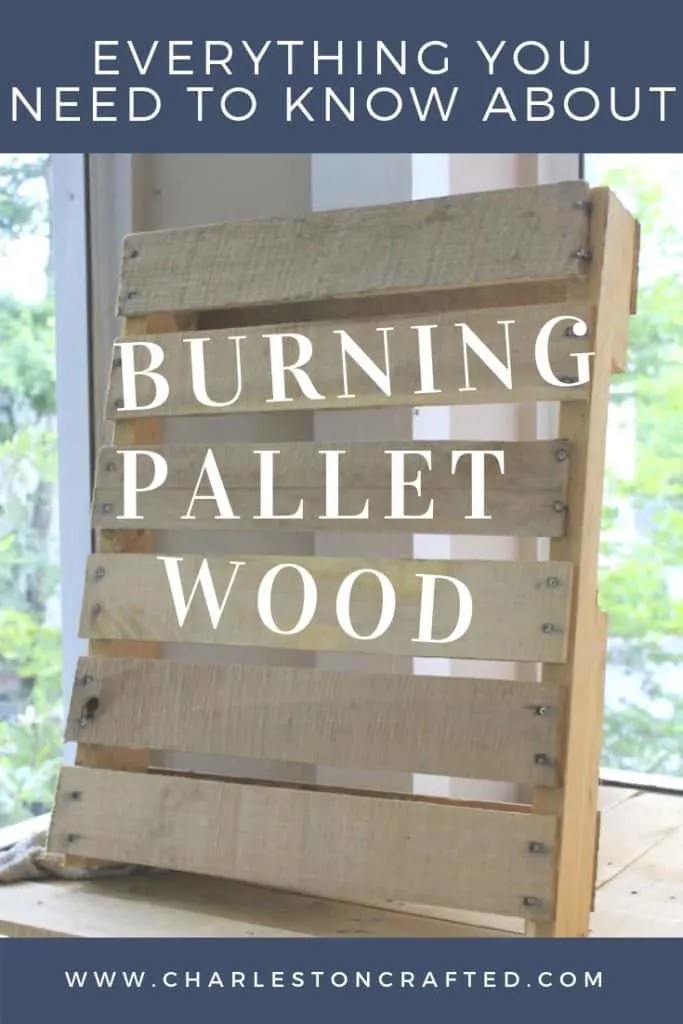 What other questions do you have about burning pallet wood?