Everyone deserves to have fresh herbs with their dinner every night and beautiful flowers to look at while having coffee in the morning! But unless you plan to go to the grocery store and buy these things all the time, you're out of luck if you live in a condo or apartment. People like us aren't blessed with being able to have flourishing gardens in a nice green yard. But breathe a sigh of relief! I have found the solution for all condo and apartment dwellers for you to have a garden on your porch!
We use a lot of herbs in our cooking and have to use dried ones from a canister. We really wanted to be able to go out and pick fresh herbs to make our food even nicer. I guess I had heard of making a wooden pallet herb garden somewhere, so that idea must have been what was in the back of my mind, but I found a really nice pallet and wanted to make it without looking at other people's ideas. Plus, I made a really awesome shop table out of a wooden pallet, so I have some good experience. I brought it home and the first thing I did was to cut out a quarter section of the pallet with my reciprocating saw.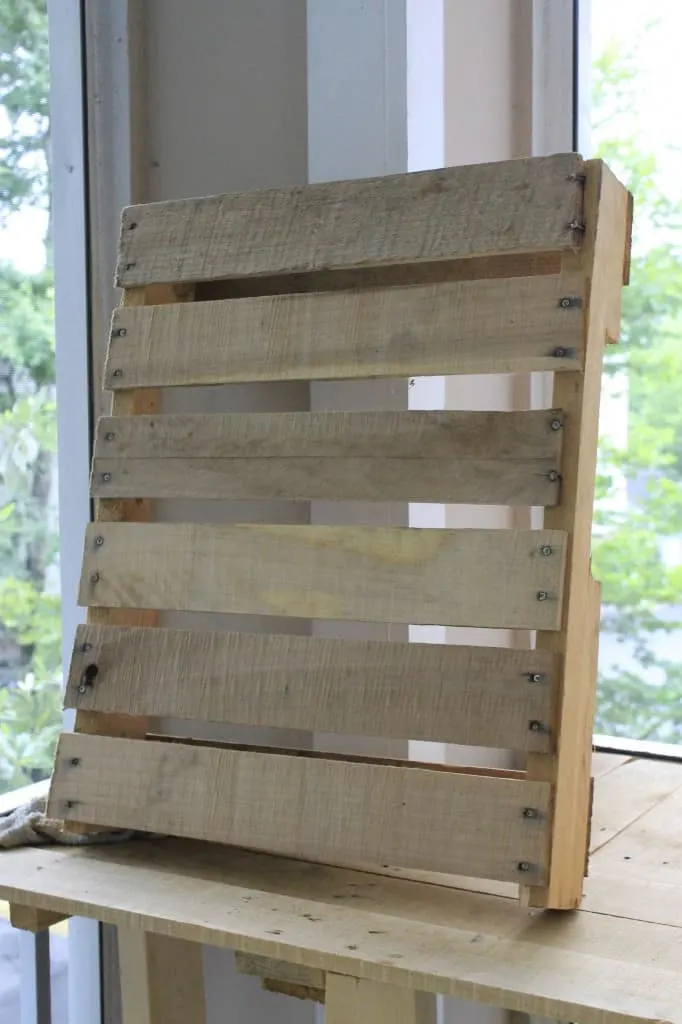 My thought was to make three basins for us to put herbs and flowers in. I pried off every other board of the section but was careful to keep the boards in tact so that I could nail them onto the back to be the back of the basins.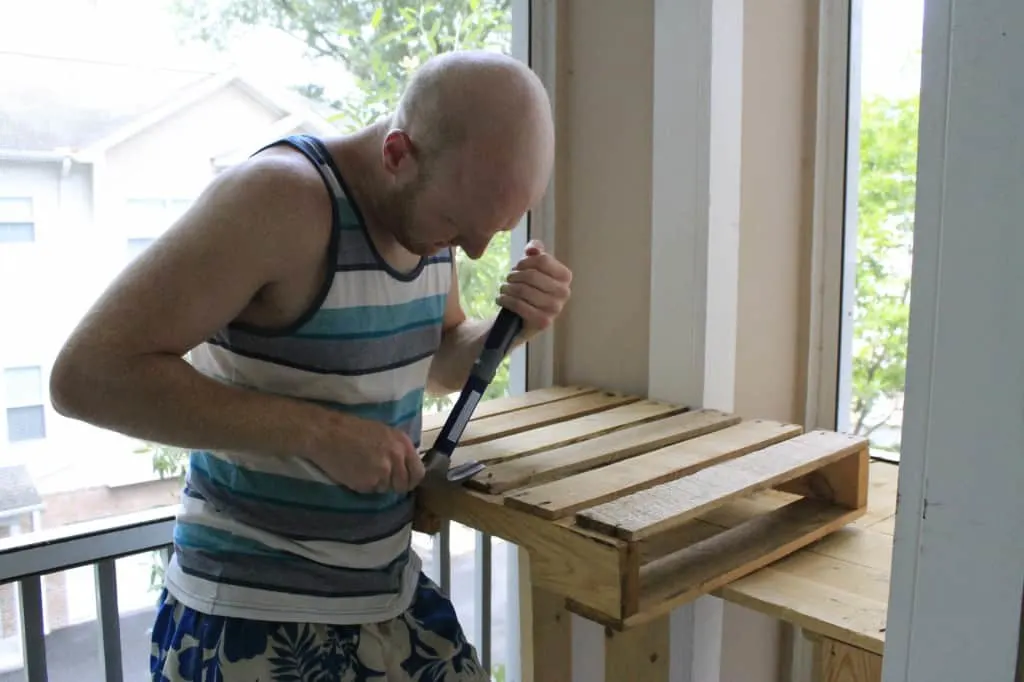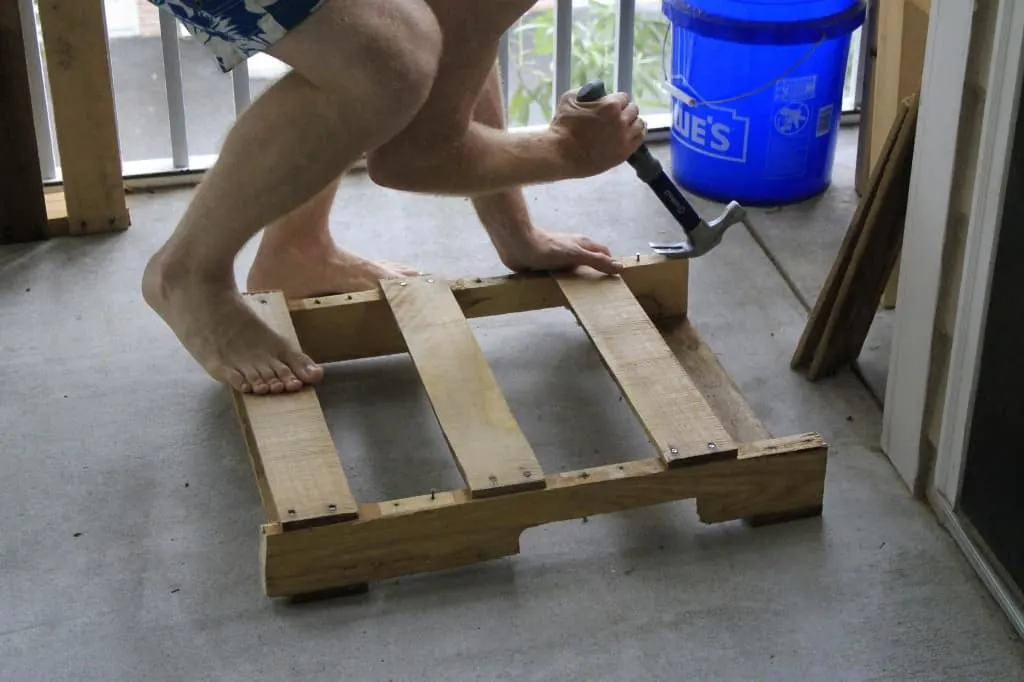 Then, I nailed those pieces to the back of the pallet and used smaller pieces of boards from the part of the pallet that I had cut off to be the bottom of the basins.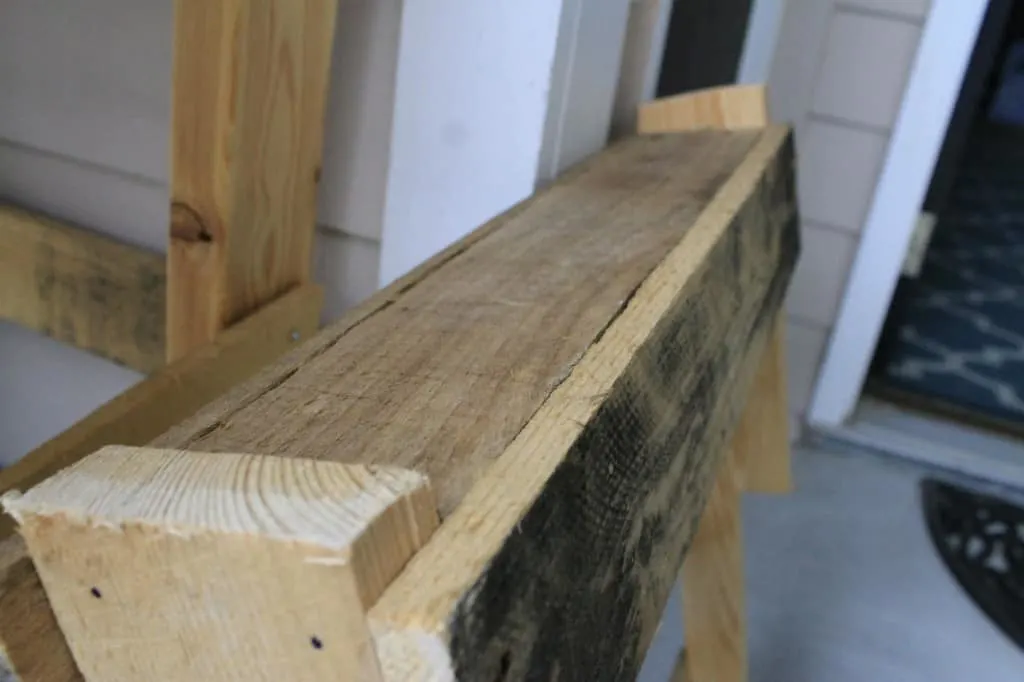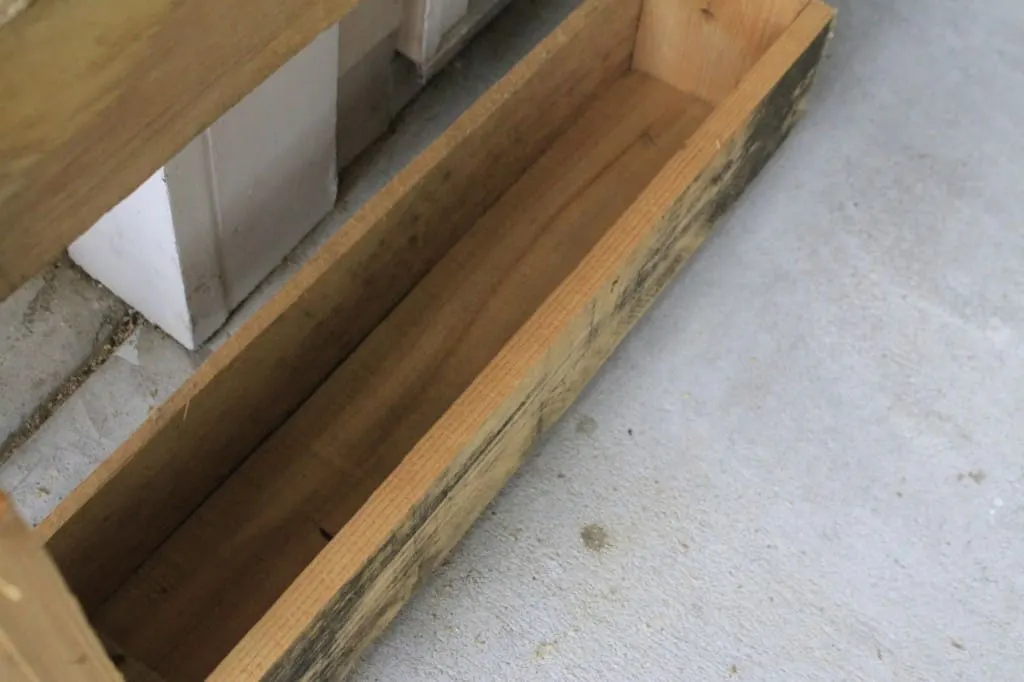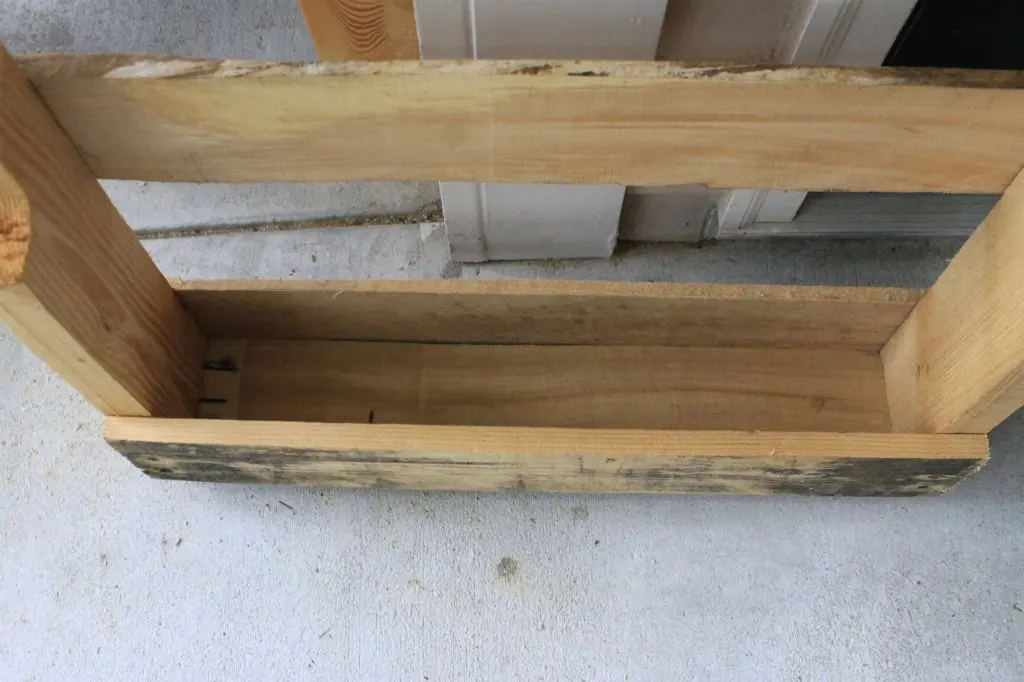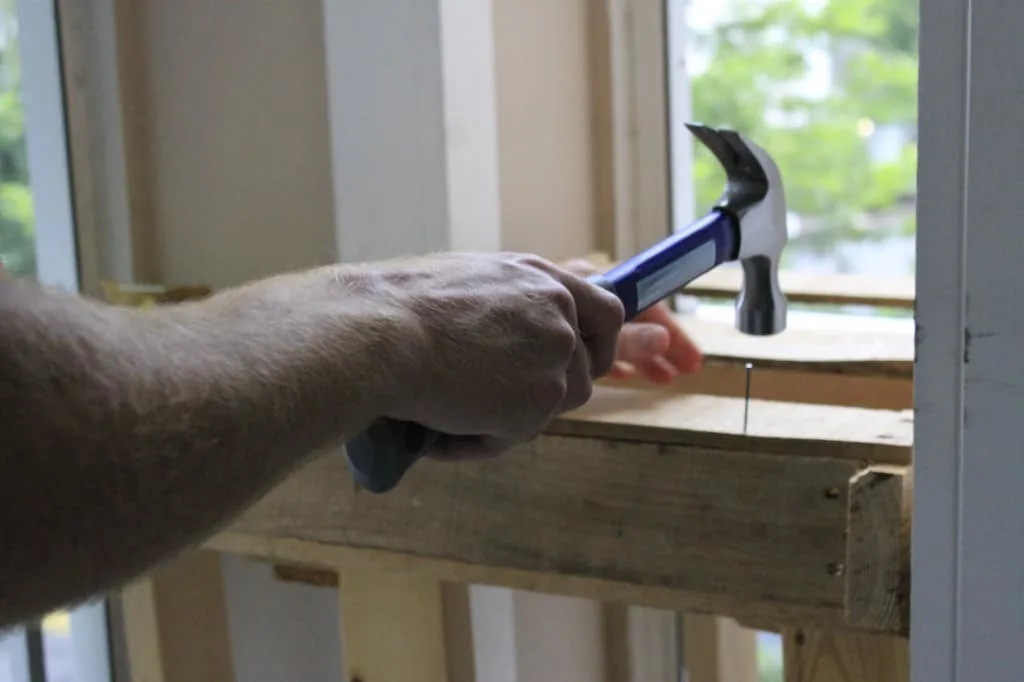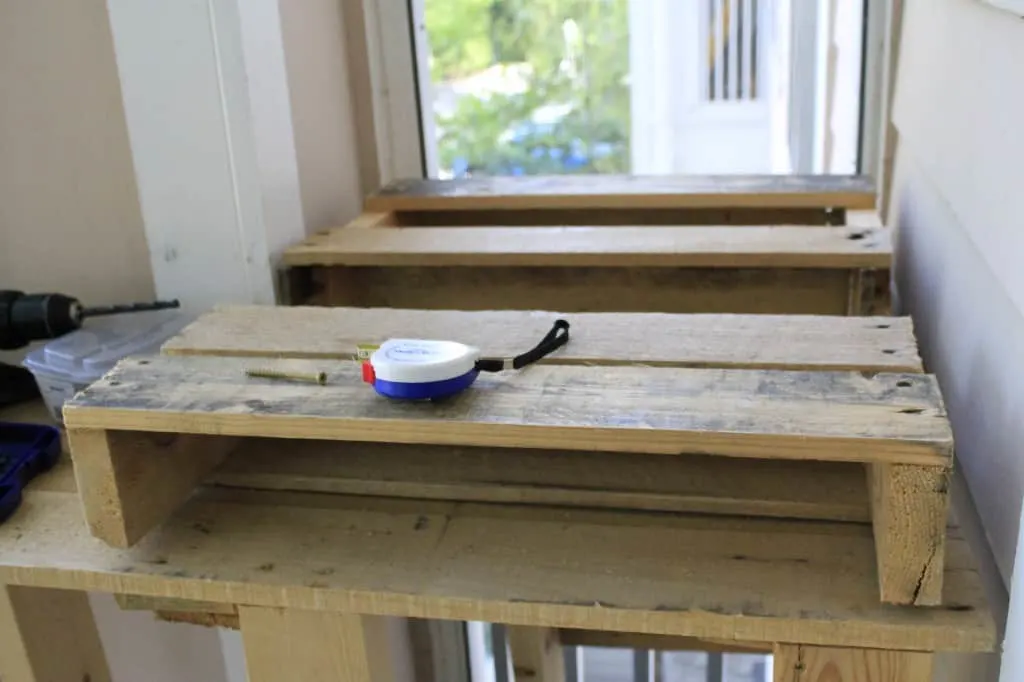 Once I had the three basins nailed up, I had to add a couple of little pieces of wood to a couple of sections that dirt could come out of. It looked great, but we needed a place to put it. Like I said, we have no yard, and we have a small porch. So, we decided to hang it up on the wall. I drilled three holes in the top piece of the pallet garden and then drilled three screws into the wall.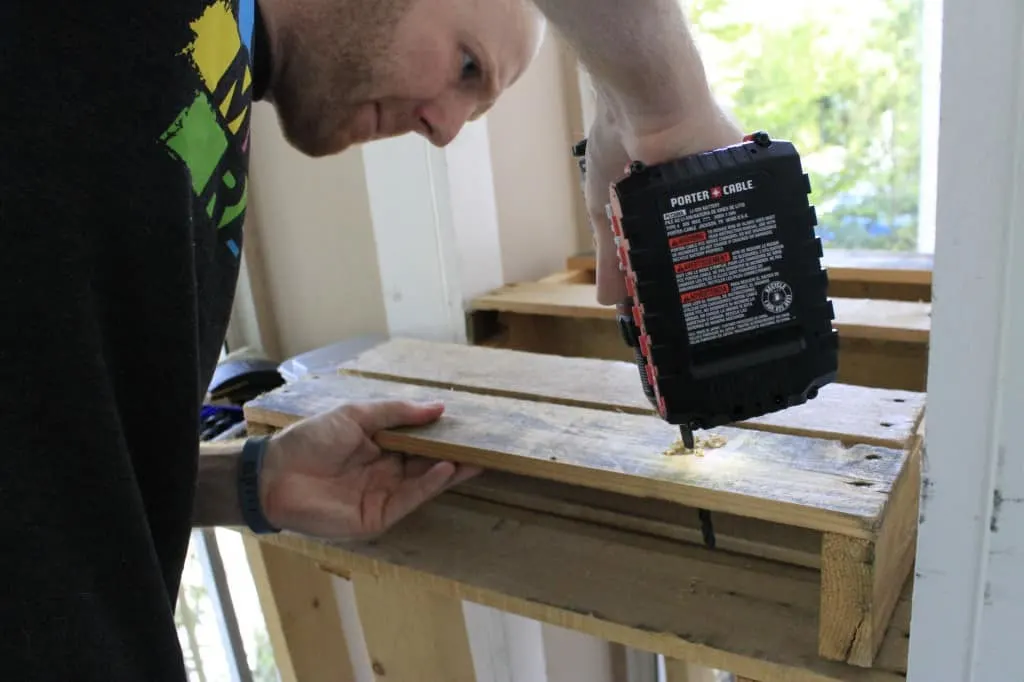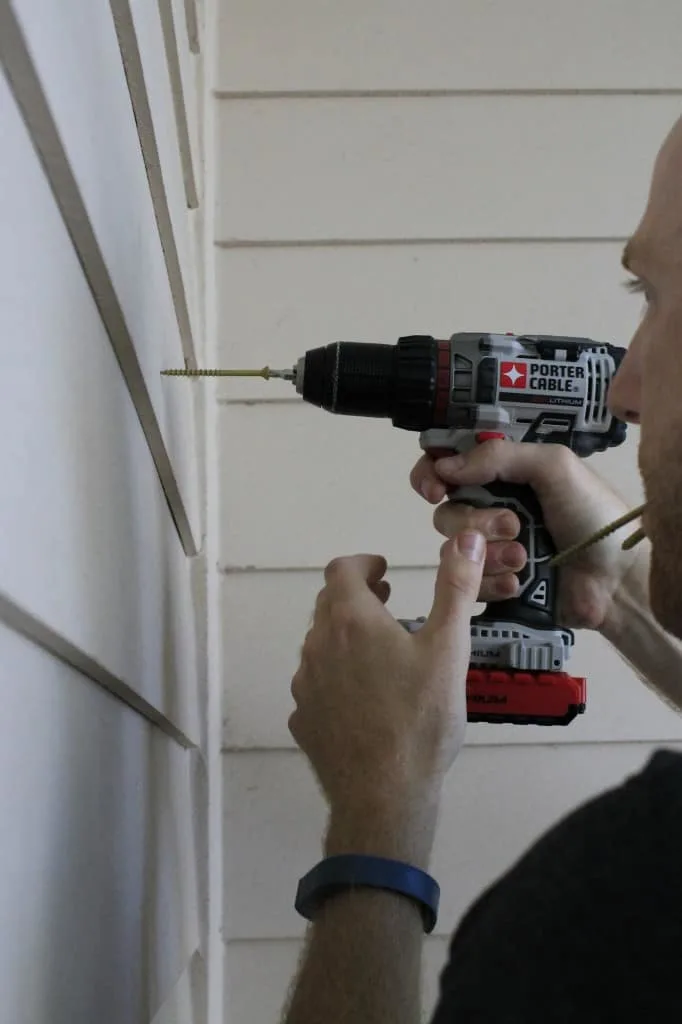 In the end it looks great!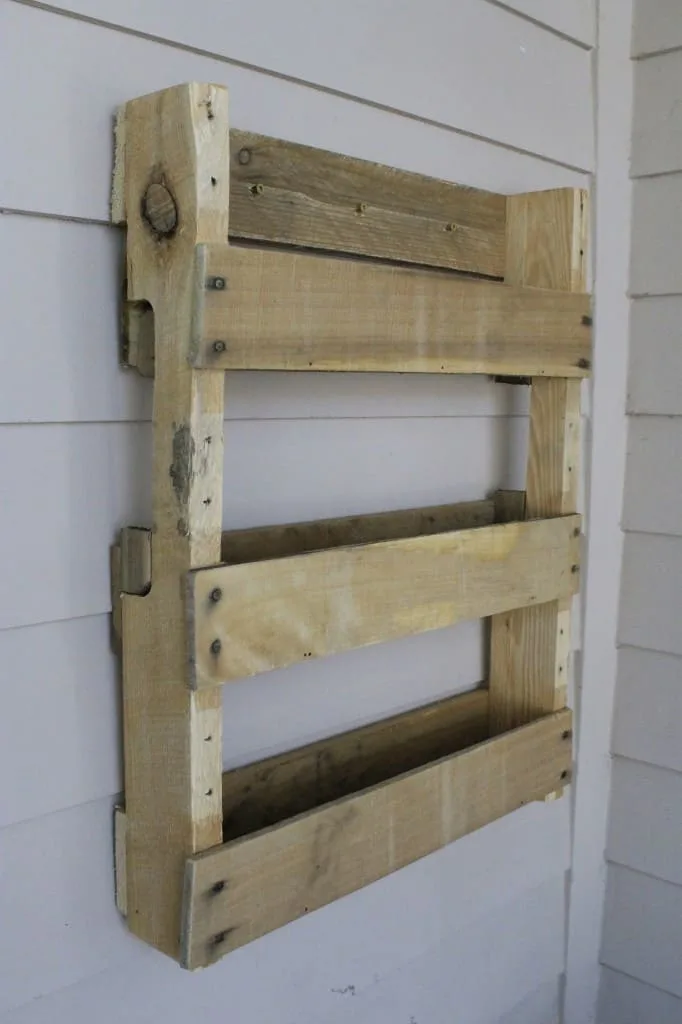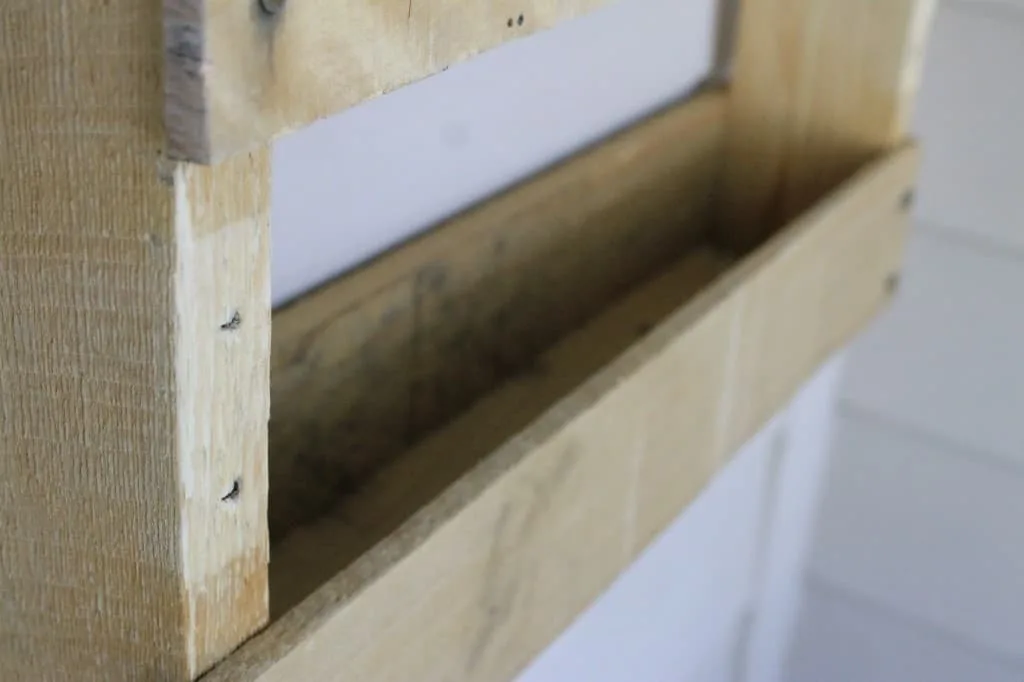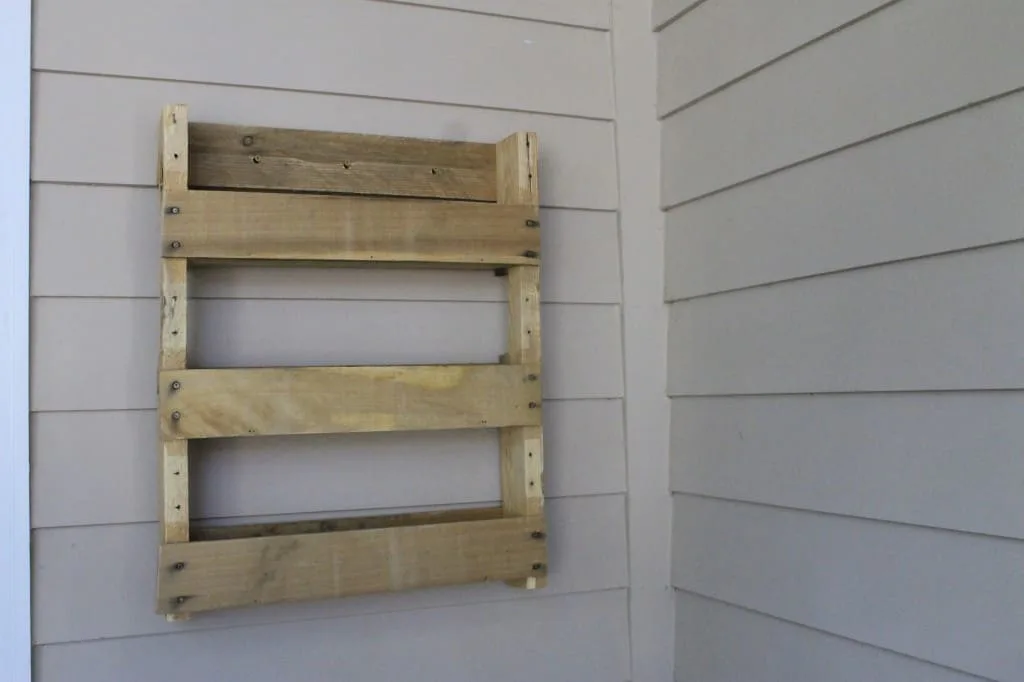 We have planted a few different things, but we are waiting to share that process until after they have grown a bit and there is actually something to see other than dirt.
Make sure to stay tuned in a couple of weeks when we have homegrown herbs!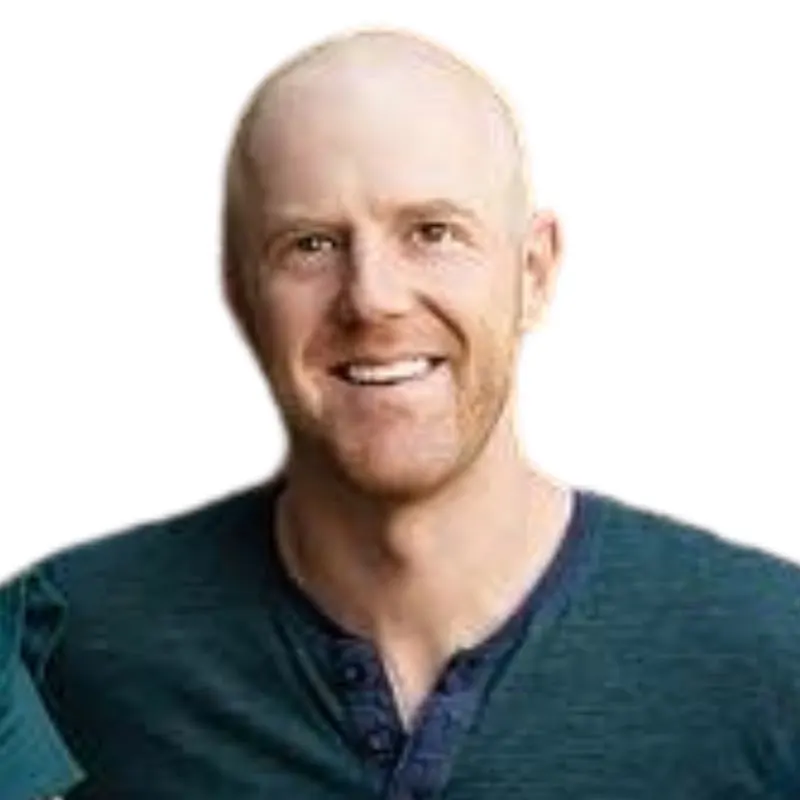 Hey there, I'm Sean, the woodworking enthusiast and builder behind CharlestonCrafted.com! Since 2012, I've been sharing the magic of turning raw materials into beautiful creations. I love teaching others the art and satisfaction of woodworking and DIY. I try to inspire fellow crafters to make something extraordinary out of nothing at all.