Facebook Marketplace is a great place to buy and sell used or new goods or custom made items. If you're in the market for something, you can often get it on Facebook Marketplace in good condition for a fraction of the cost at a store. Searching on Facebook Marketplace sometimes takes time, but here are our best tips for buying.
Some of the things that I love about buying on Facebook Marketplace are:
It is very easy to filter by location – I like to filter within 3 miles of my house
You can see the people you will be meeting up with in advance
It is easy to chat back and forth and ask for questions or more information
You can compare similar items and determine the best price
There are a lot of choices, especially in bigger areas
You can negotiate price easily through messaging, which doesn't make things awkward in person
There are a few negatives about buying on Facebook Marketplace. They are:
Sometimes sellers are non-responsive
Good things can sell really quickly
If you don't filter your location, Facebook automatically shows you things that can be pretty far away. Even if you filter by location, sometimes Facebook shows things "a little further" away that are really way further than I personally would drive.
The top thing to remember when shopping on Facebook Marketplace is to be safe. Here are some tips for being safe while shopping online:
Don't pre-pay someone online without seeing the item, unless you have to do it to secure the item before someone else buys it
Never go into someone's home alone
Trust your gut – leave any sketchy situations
Try to meet in a public place
Check out seller's Facebook profiles to be sure they look real and "normal"
Inspect your purchase before handing over any cash. There are no returns.
If someone tries to scam you, here is where you can report them to Facebook.
I wrote a whole post on selling on Facebook Marketplace – click over and check it out!
What other questions do you have about buying on Facebook Marketplace?
Facebook | Instagram | Pinterest | Twitter | YouTube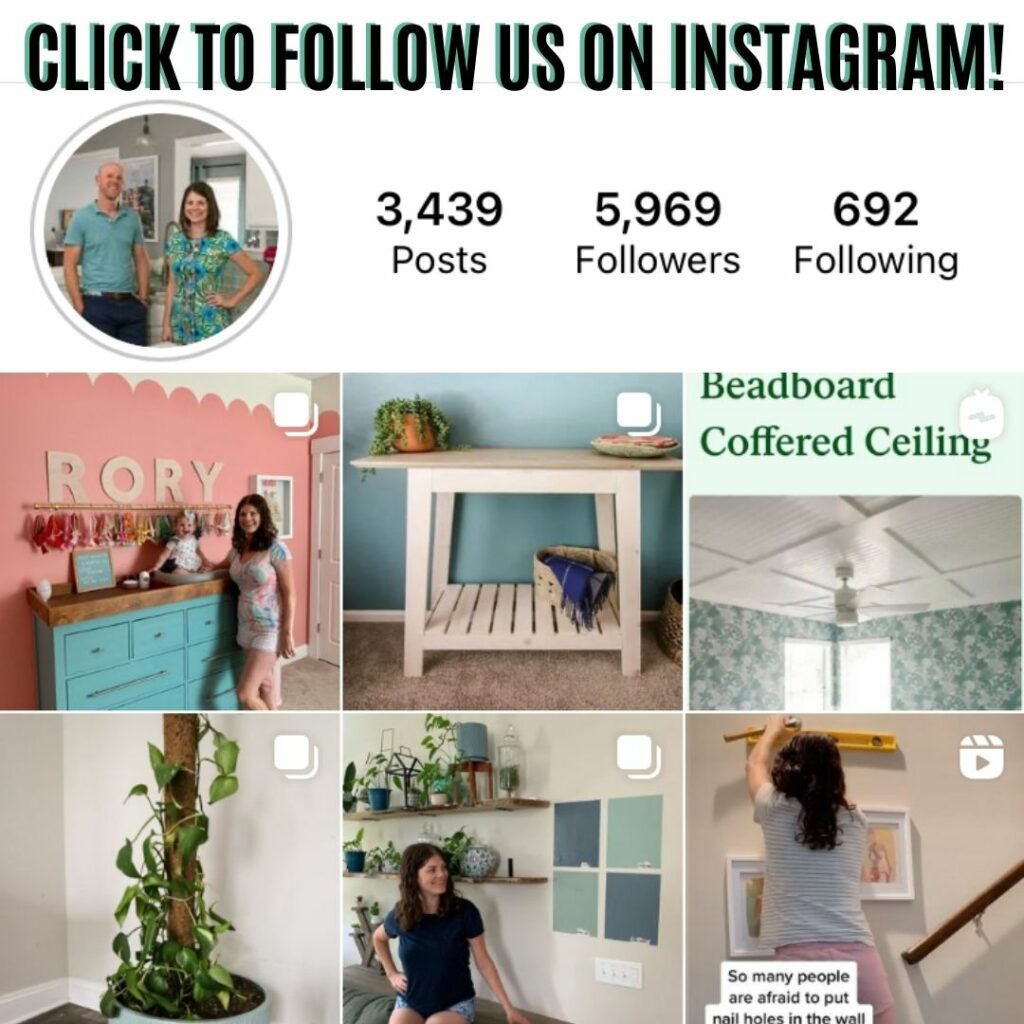 ---
Can we send you our newsletter?
Another great way to keep up with out latest projects is by joining our weekly newsletter! Get alerts of our latest projects and special peeks behind the scenes!
Follow along on Instagram
Join our online community where we share real time behind the scenes looks at our DIY projects and peeks inside our home + family!
---