On Easter weekend, we took a wonderfully relaxing trip to Dreher Island State Park where, among other activities, we did quite a bit of canoeing. We explored some of the little islands spread throughout the lake and discovered there was quite a bit of driftwood that had washed up. We piled a bunch of it in the canoe and brought it all the way back to Charleston, because Morgan had "a vision." I would soon find out that the "vision" meant I was going to be constructing a new coffee table out of driftwood.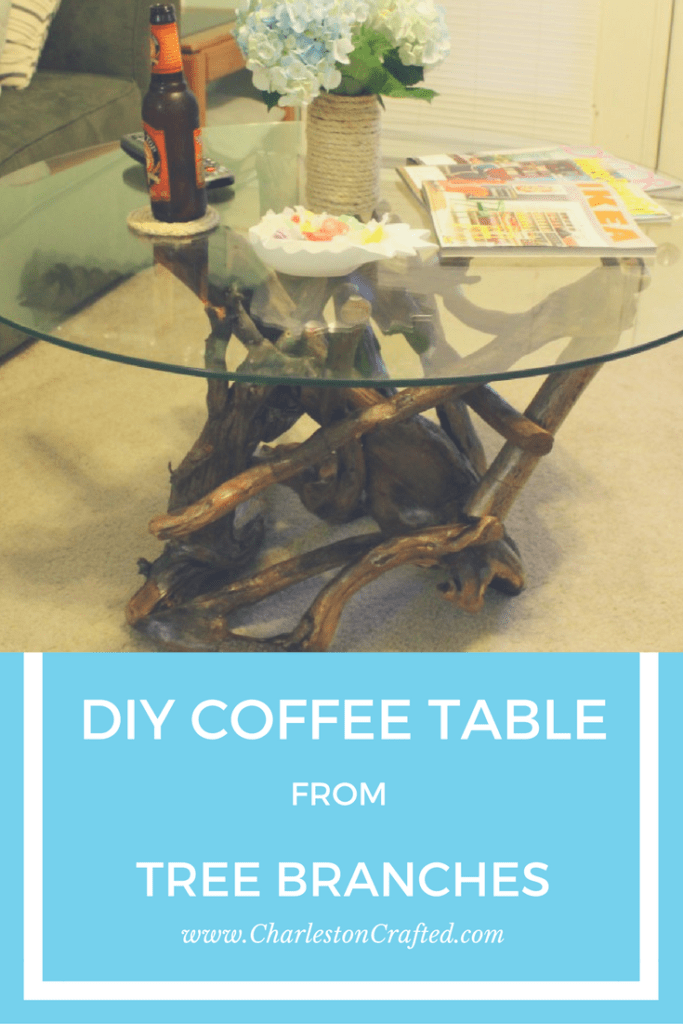 The driftwood sat on the porch untouched for a couple of months because I knew it needed to dry out really well. After floating around in a lake for an undeterrmined amount of time, the wood was soaked deep so I didn't want to do a construction project knowing that the wood would change as it dried.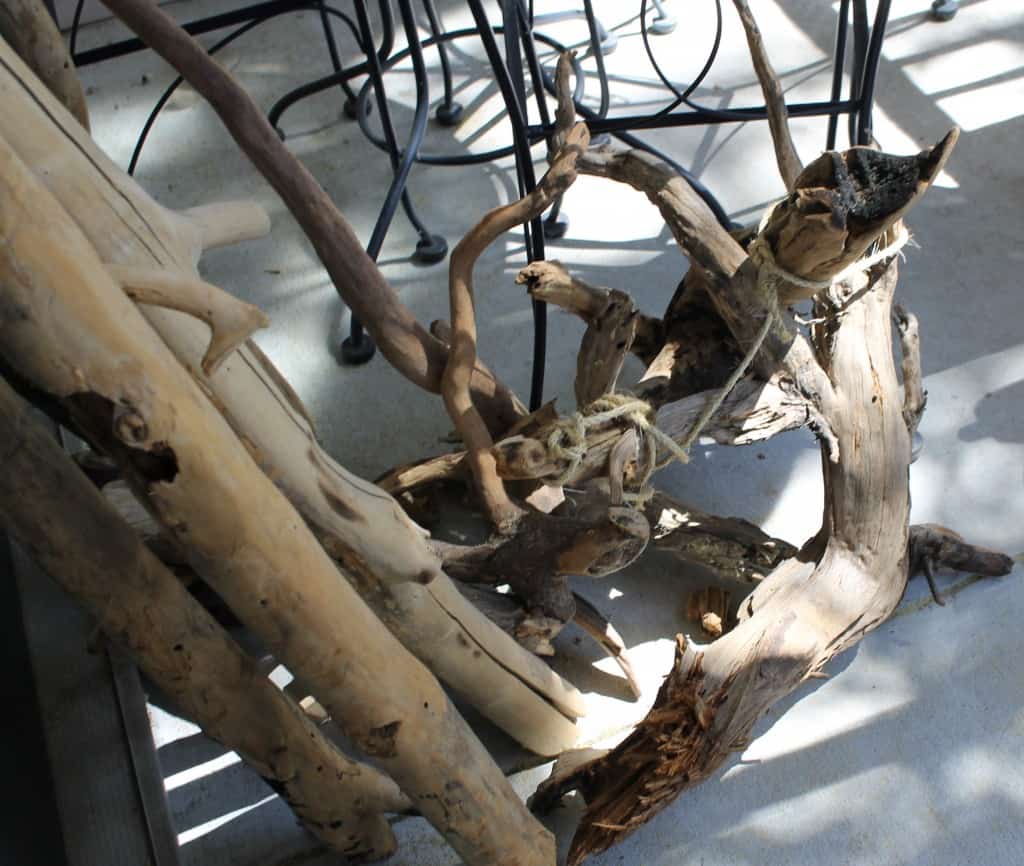 DIY Driftwood Coffee Table
When I got started, there were two good pieces we found that had several prongs that I knew would work well as a base. I figured out a way to wedge them together and then used several 3 1/2″ tan screws to secure them together. The big pieces worked well as a solid base, but I used some angled pieces to ensure that it was stable from all angles.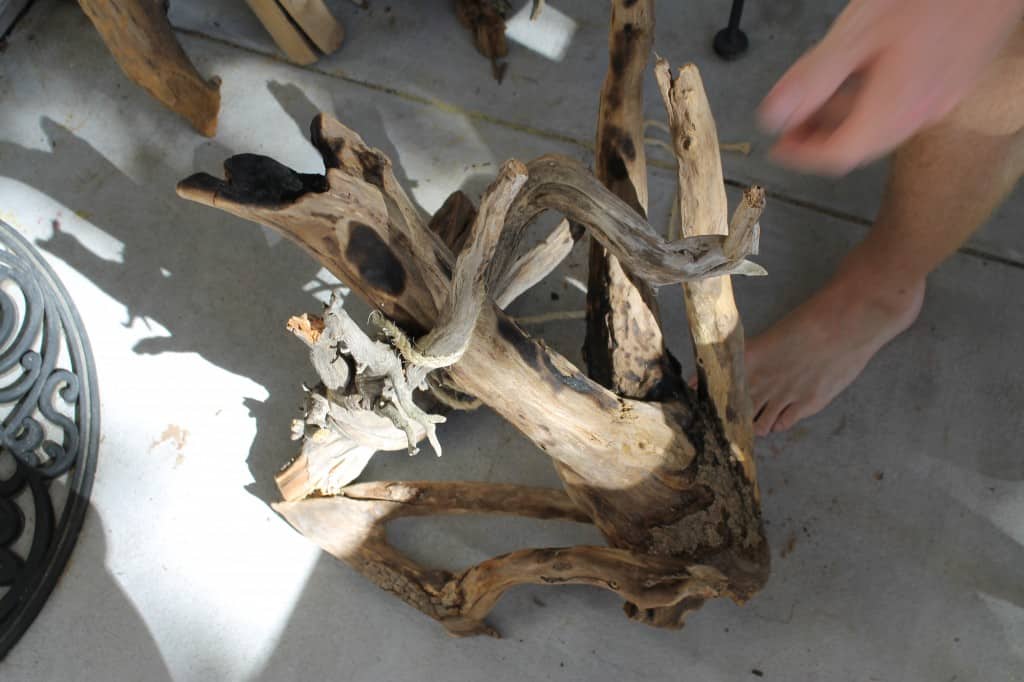 The next step is what I knew would be the most difficult: the top. We bought a big round piece of glass for the top of the table for $5 off craigslist, but it needed a solid base below it. My first thought was to try to lay some of the longer, straight pieces of driftwood across as a flat top for the glass, but after a few attempts of assembling a jigsaw puzzle, I determined that wouldn't work.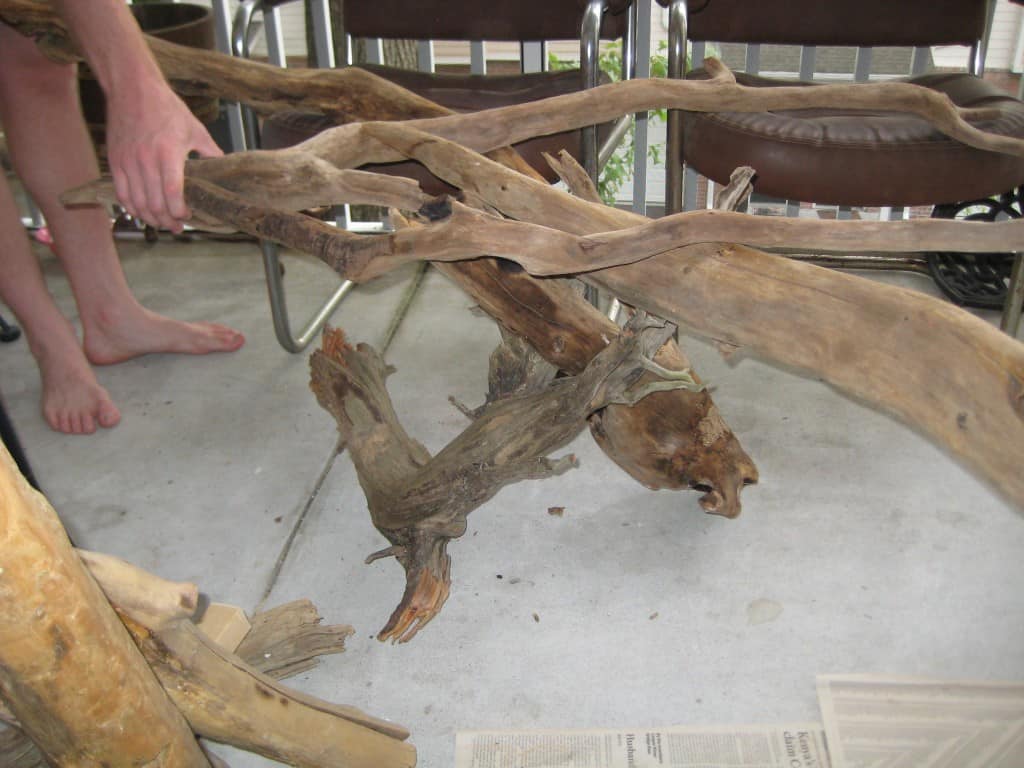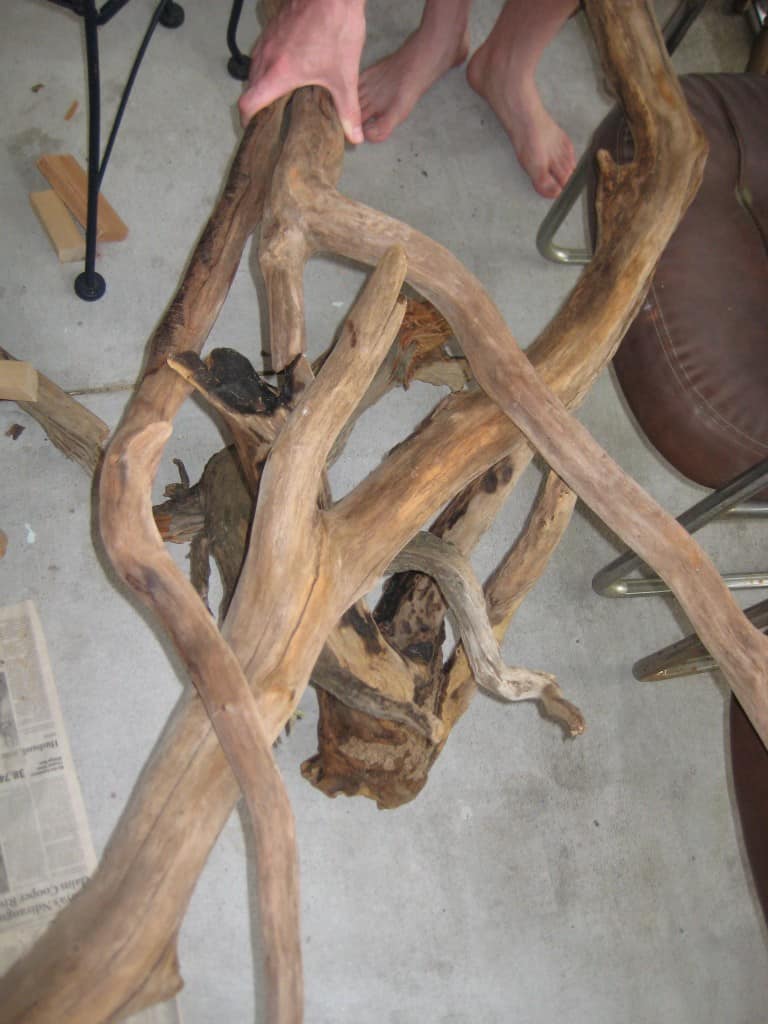 So the best plan was going to be to connect some of the curving pieces to the base that I had already built that would allow me to stabilize the glass top. I can't tell you how many times I tried laying the glass top on the different pieces of wood and trying to secure them and make the glass level.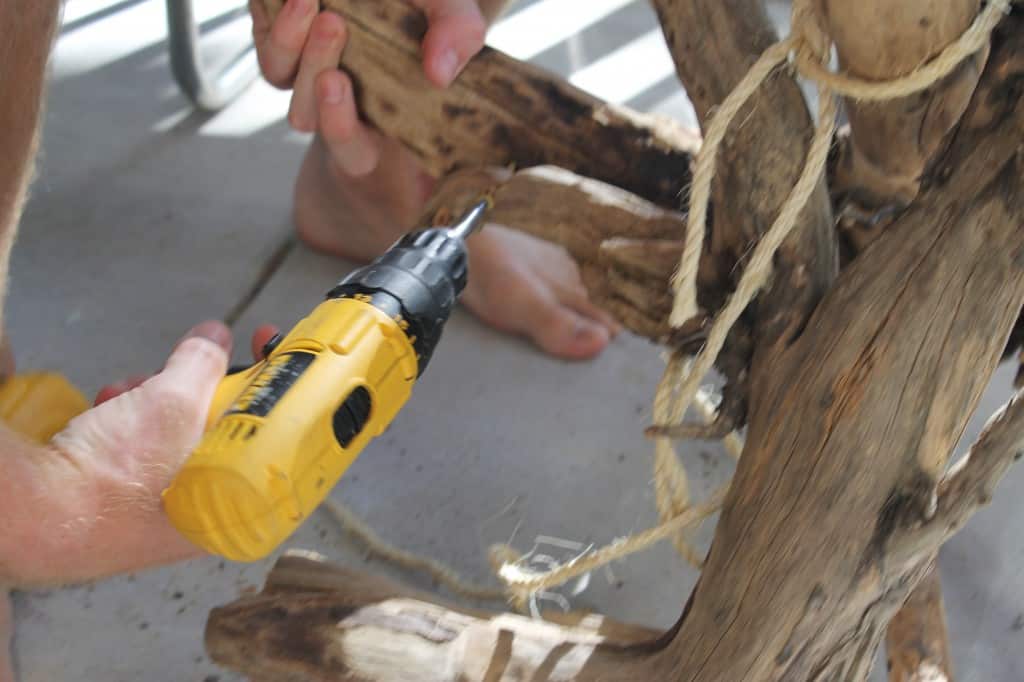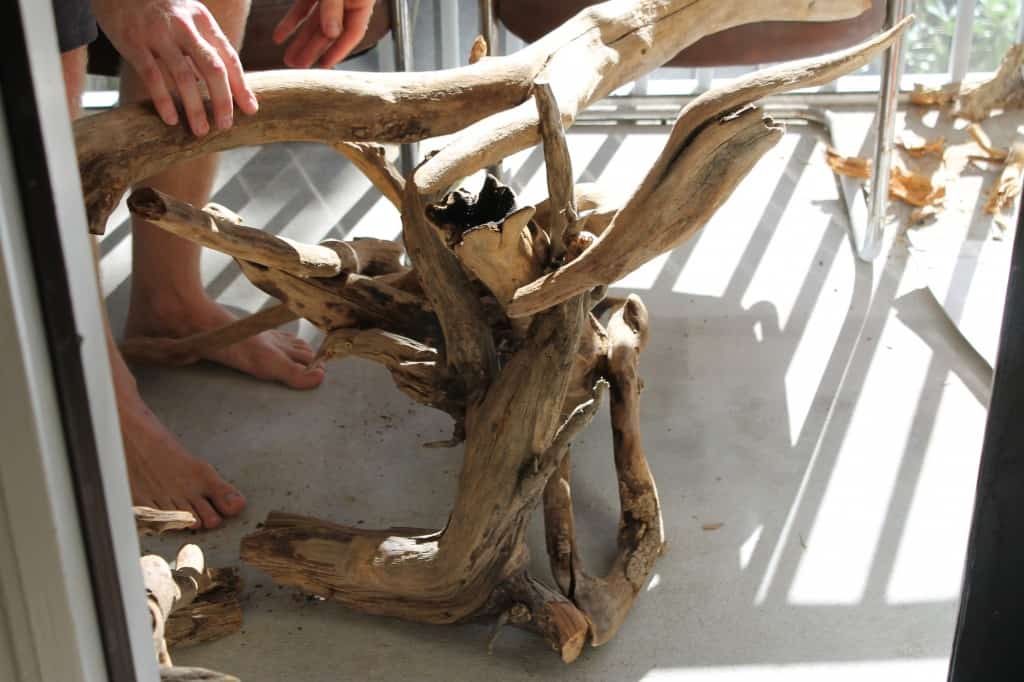 Finally, I was super pleased that I was able to figure out the jigsaw puzzle that was this table and made something that was stable and had enough enough pieces touching where the glass would be that it wouldn't fall no matter where you pressed on the glass.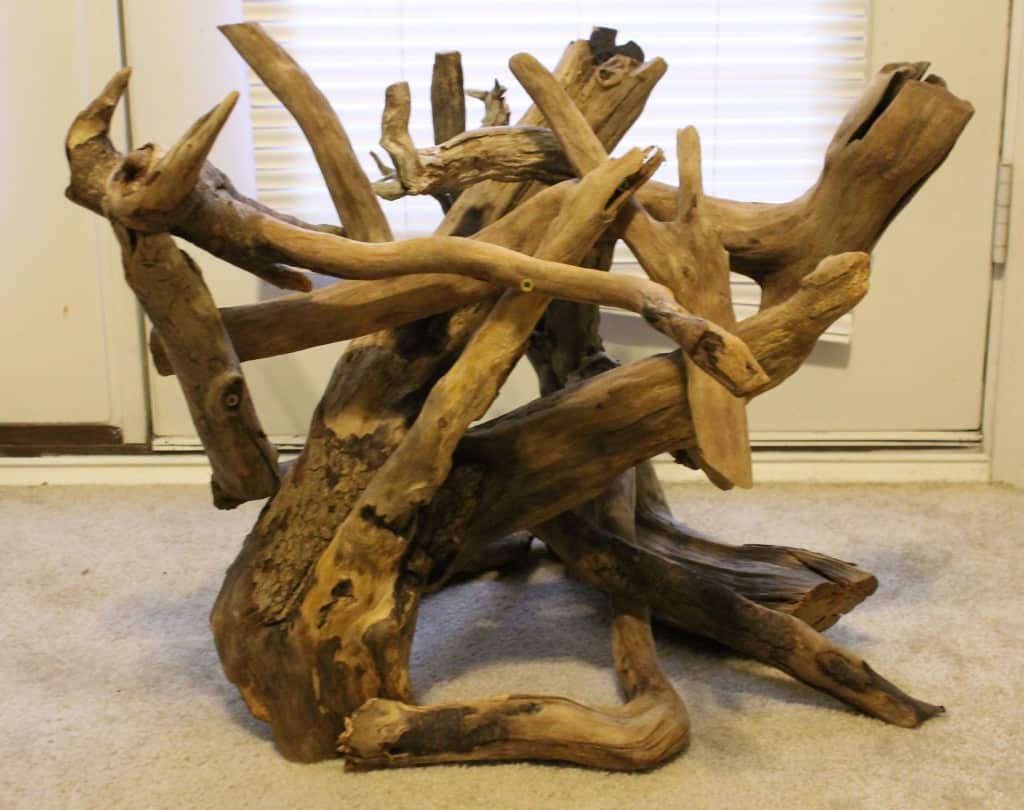 Next, we decided to seal the whole thing like we did when we refinished this side table. We let the seal dry and then brought it inside.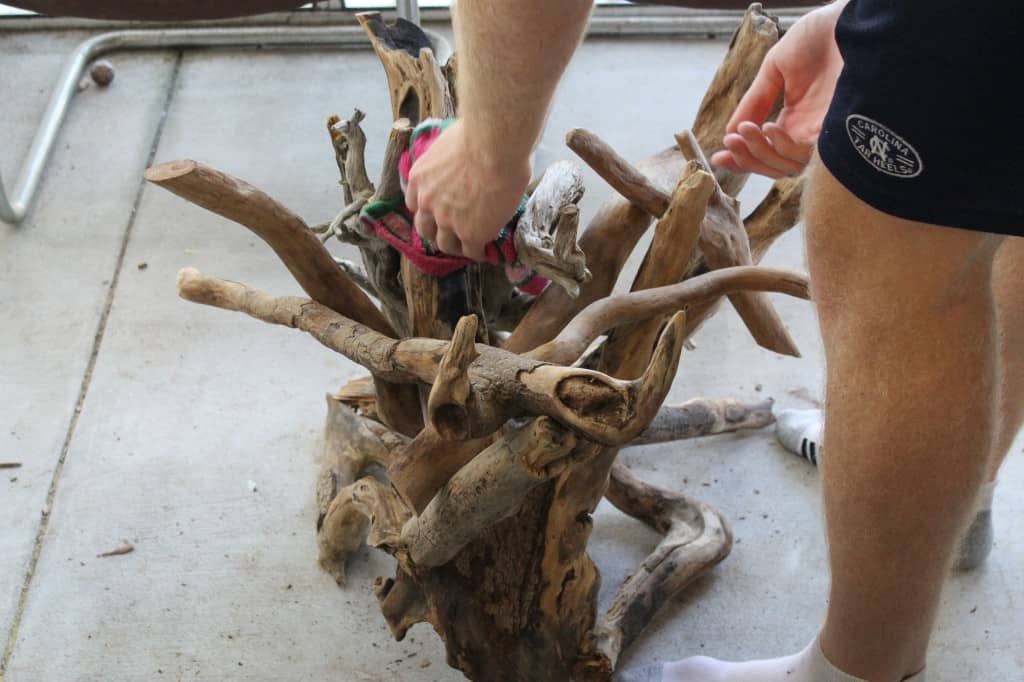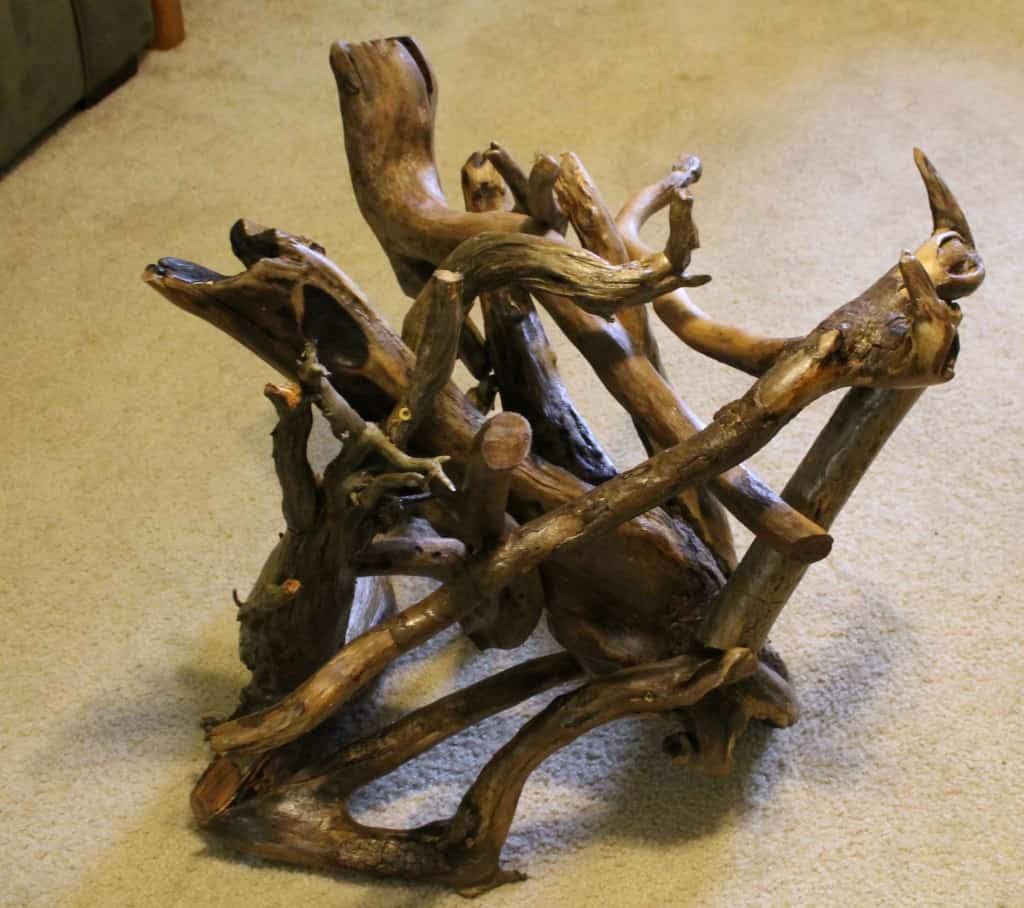 After cleaning the glass top and placing it on top, I was in awe that I had built a coffee table out of random driftwood.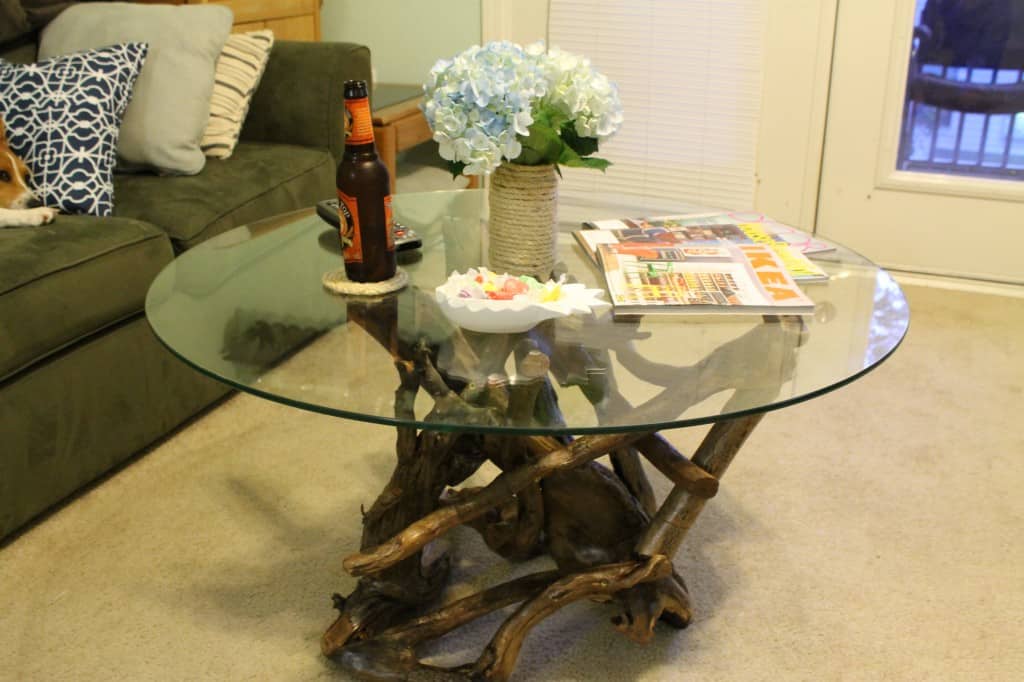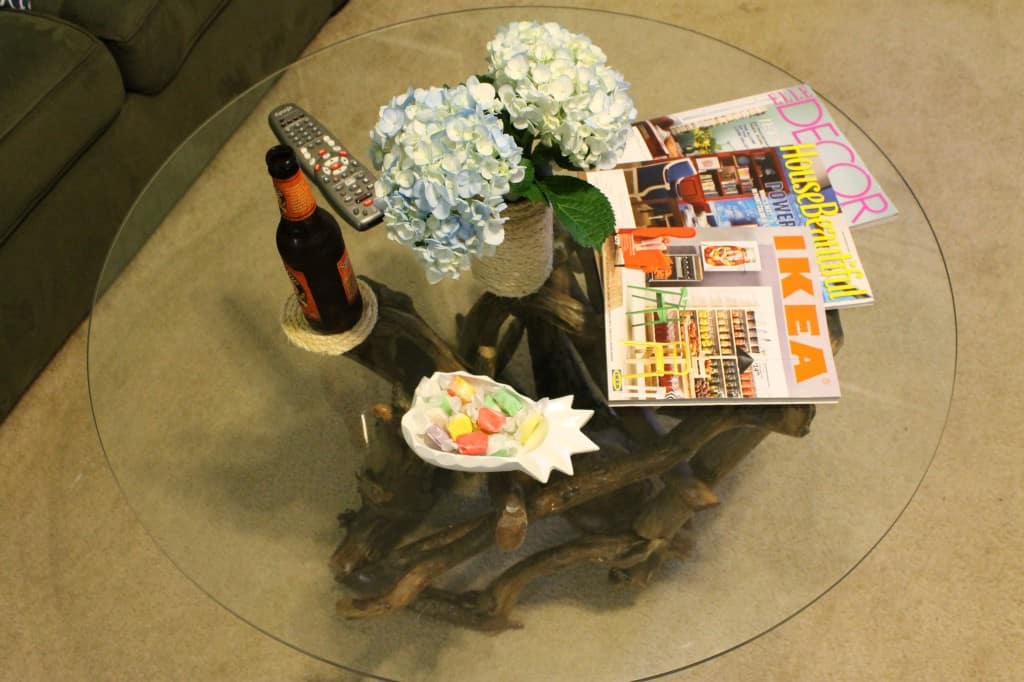 I am so thrilled with how this table turned out and it's nice to have somewhere to put a glass or a book when on the couch besides the side tables.
Ever done a project with driftwood? Ever built a table for yourself?