When we moved in July, we knew that we wanted to makeover our entire house. Some rooms, like the kitchen, needed major work, while other rooms just needed paint and decor. However, our time and money are limited. We needed to know where to focus and where to start when decorating our new home. Here is my advice, it's what we did and it worked great for us!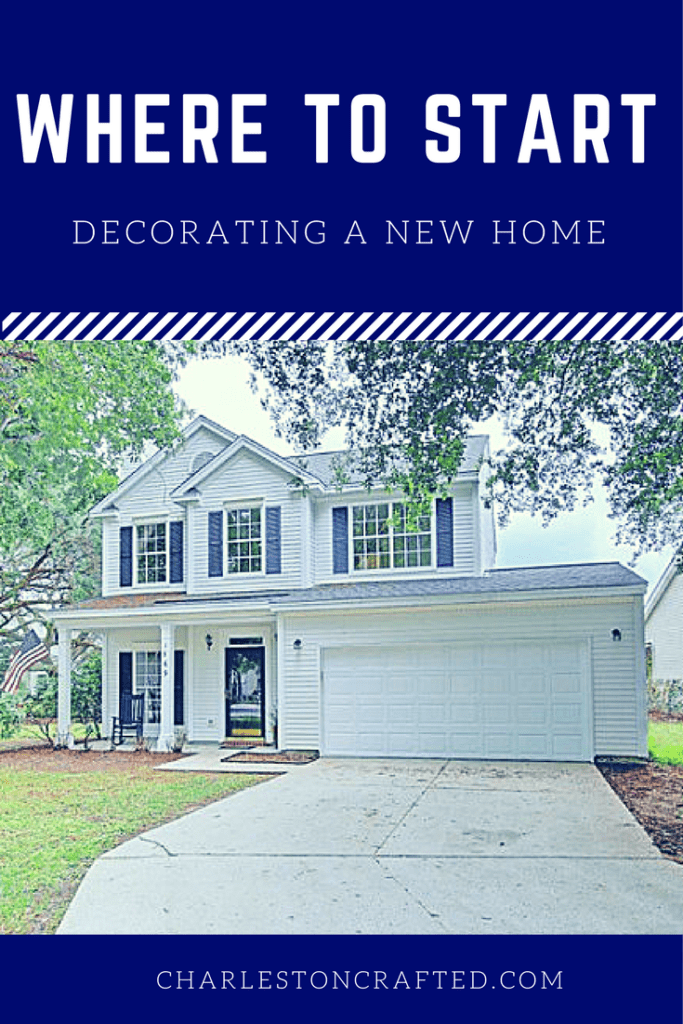 First, address anything un-safe or un-livable. This should be done prior to move in. For us, the day after closing on the house and the day before we moved in, we had the whole HVAC system replaced. It wasn't a fun way to spend money, but it was full of black mold and so very nasty.
Now the fun part. When it comes to decorating and design, I suggest that you start with the master bedroom. It might seem unimportant compared to more visible areas of your home, but hear me out. Your bedroom is your sanctuary. Even when everything else is in chaos, it's so important to have a beautiful, comfortable place to retreat to at night, especially if you are escaping messy renovations or projects elsewhere in your space.
You first new furniture? A king bed and mattress. The first room you paint? Your bedroom. Trust me, you will appreciate it during phase three.
Phase three is all of your public spaces. Living room, kitchen, entry, dining room, deck – where ever you plan on entertaining. You'll have to prioritize these by budget and time requirements and by how bad they each are.
Finally, work on other more private spaces. Guest bedrooms, kid's rooms, laundry room, play rooms. You'll get to them, but you probably want to work on the areas that your guests will see first.
This is the method that works best for us. I would love to hear what you think and what has worked best for you!
If you like this post, be sure to check out our post on the biggest mistakes new homeowners make!