Interested in a GelFoamBed mattress in a box? Here is our honest review!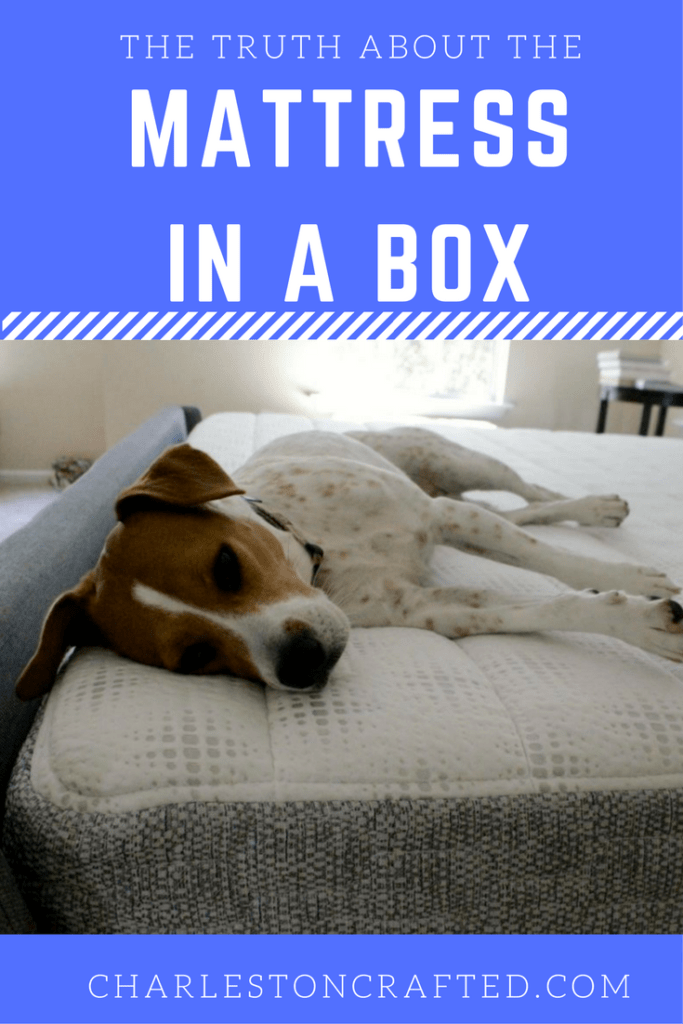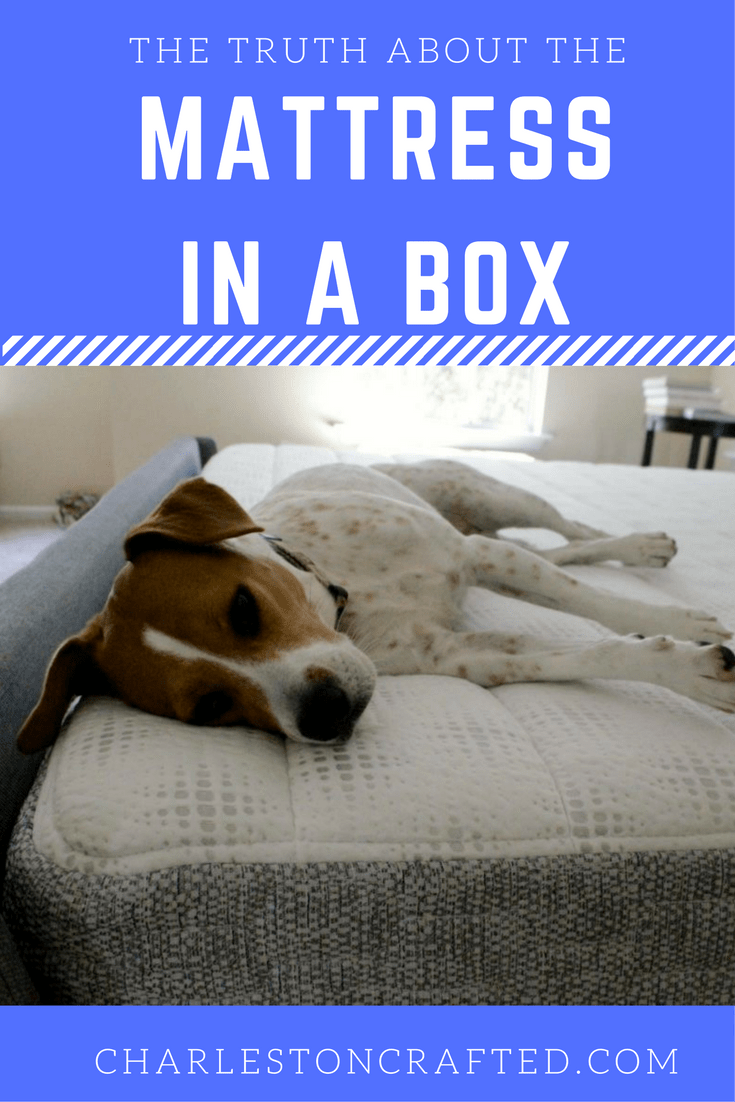 ;lkjaajsdafljkjlewopppppwwwwwwwwwwwwwwwvmmmmmmmmmmmaod. Whoa, excuse me. Sorry, I fell asleep typing while lying here on the most comfortable mattress I've ever slept on. For real. We got a mattress in a box (a what?) from GelFoamBed for our new bed and oh man, it's a winner.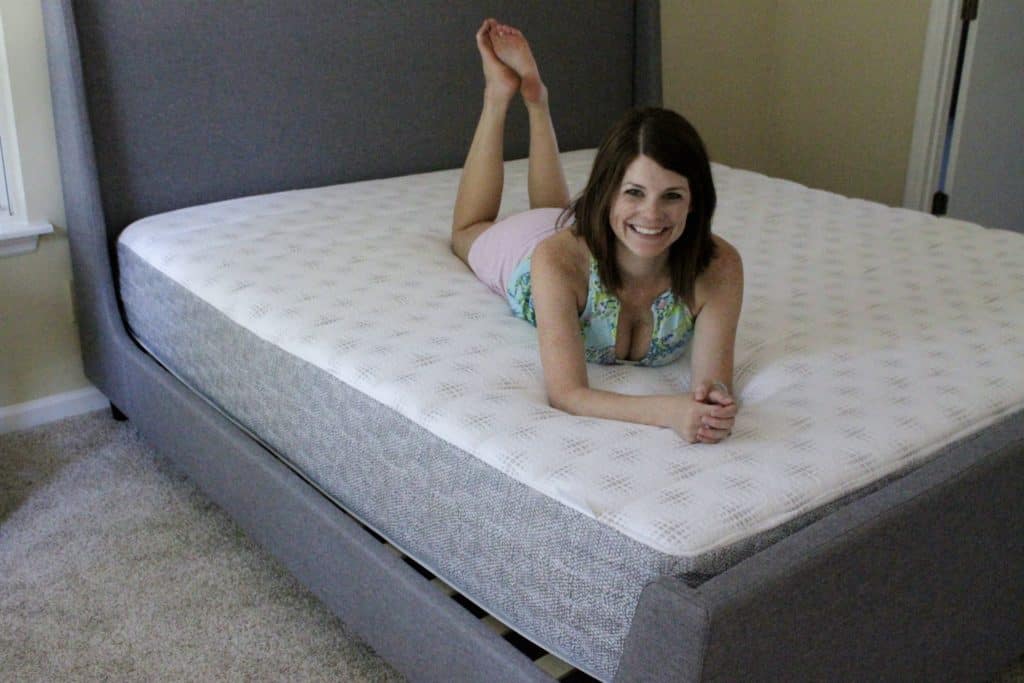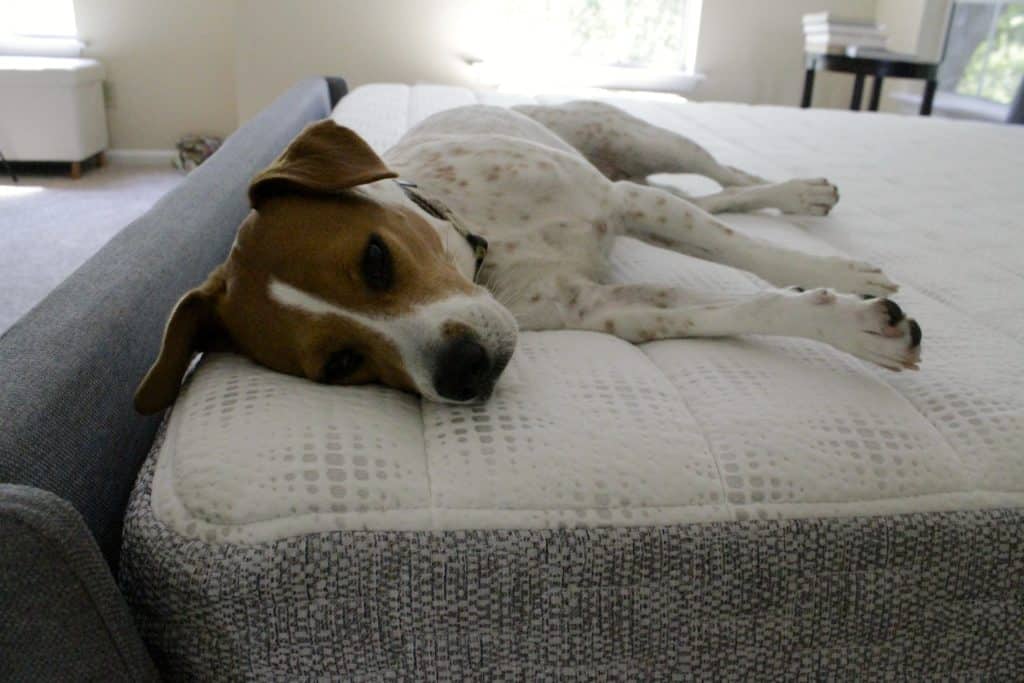 GelFoamBed Mattress Review
GelFoamBed sent us a new king-sized mattress all rolled up in a fairly small box and it arrived on our doorstep in about two weeks. We didn't have to go to a store, deal with a skeezy salesman, or lay on 10 beds where hundreds of other people have laid down in order to pick a mattress.
GelFoamBed comes in three straightforward plushnesses (#imadeupthatword); medium firm, medium plush, and super plush. Hopefully you know by this point in your life whether you like a soft or hard bed, but if not, go for the middle. If you don't like it, they will come pick up the mattress for free. You get 100 nights risk free to sleep on your new mattress.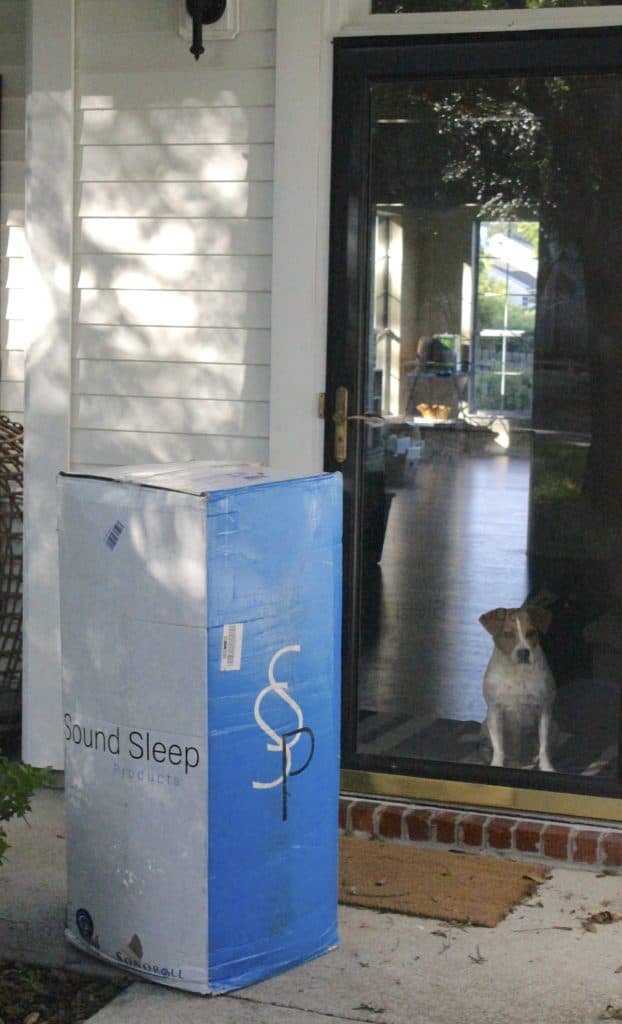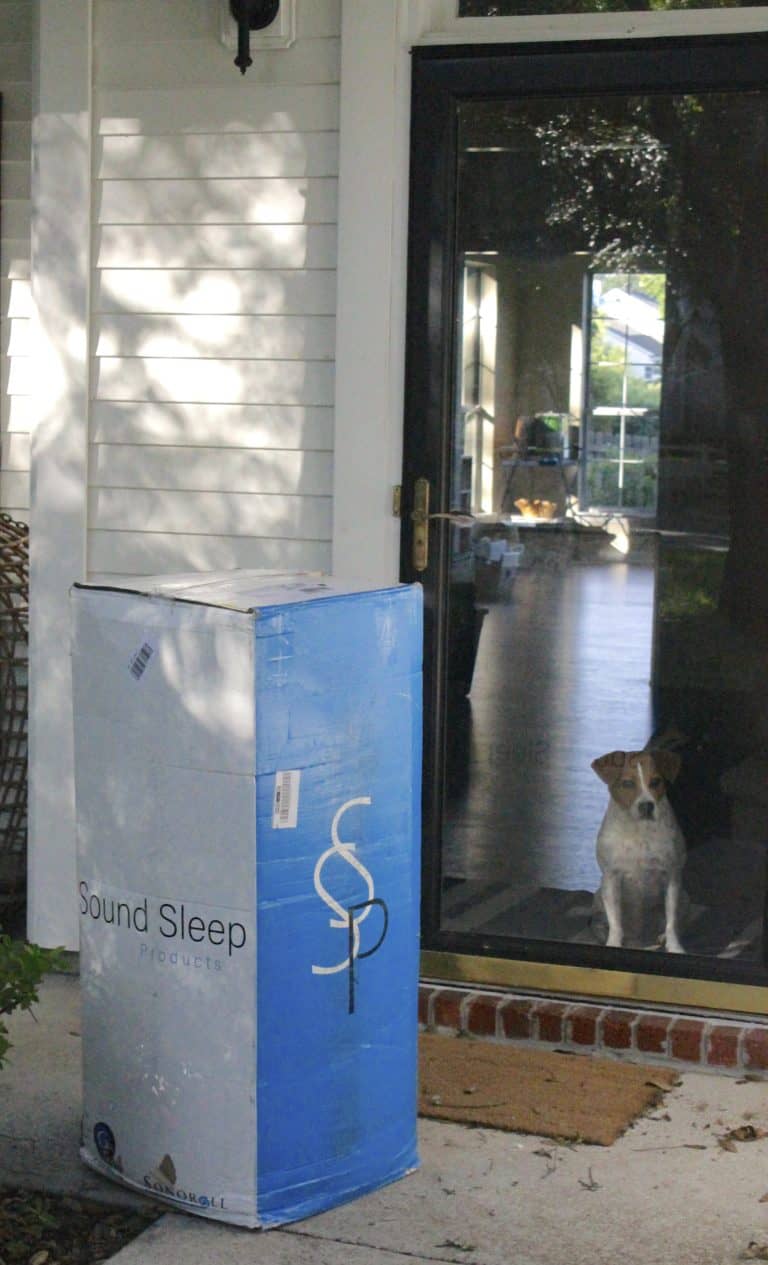 So the one thing about the mattress is that it's heavy. I mean, like really heavy. It took both of us (one pulling, one pushing) to slide it up the stairs. If you live alone, this is something to keep in mind. But once we had it upstairs, we slid it out of the box and put the roll on top of our bed frame.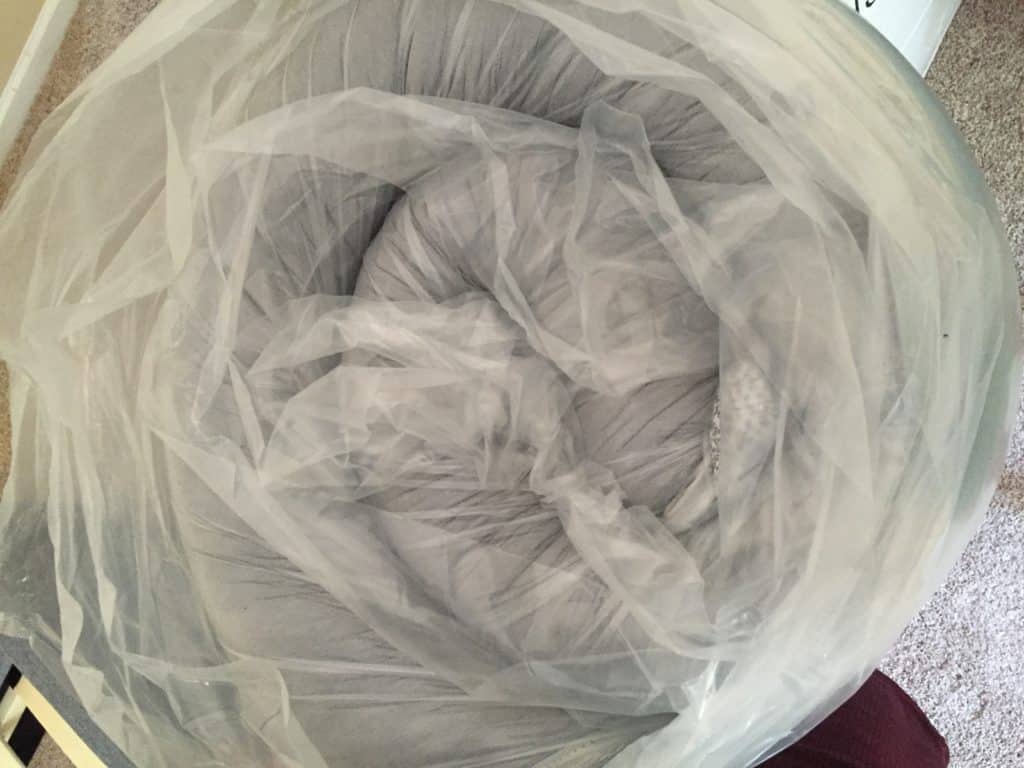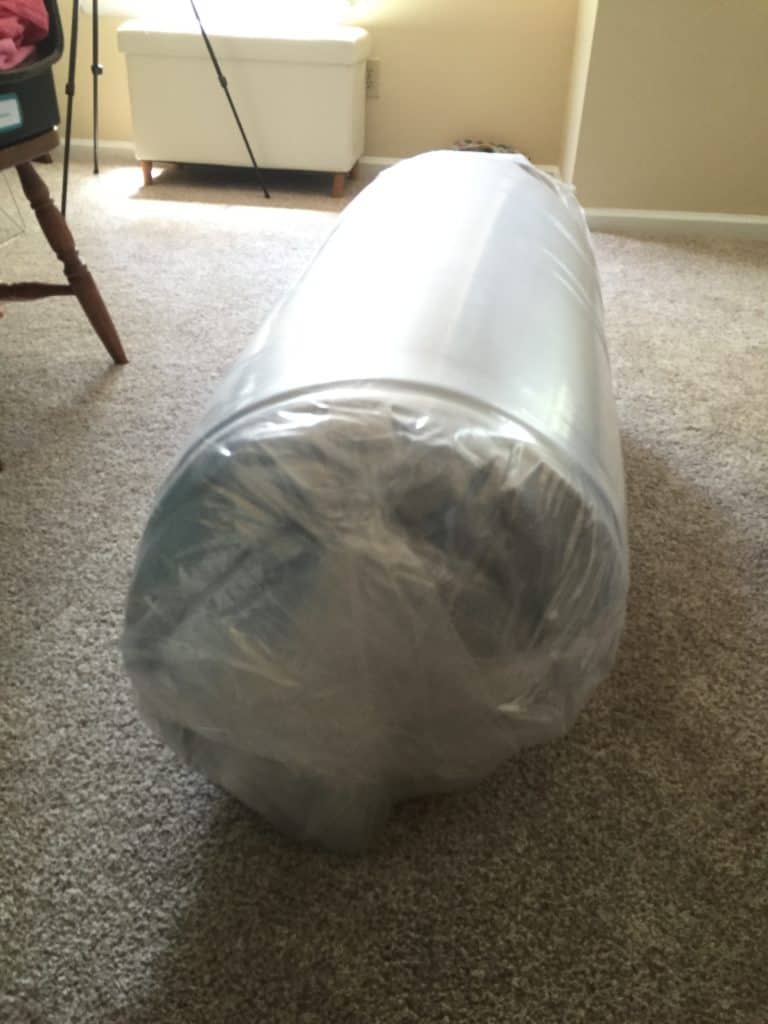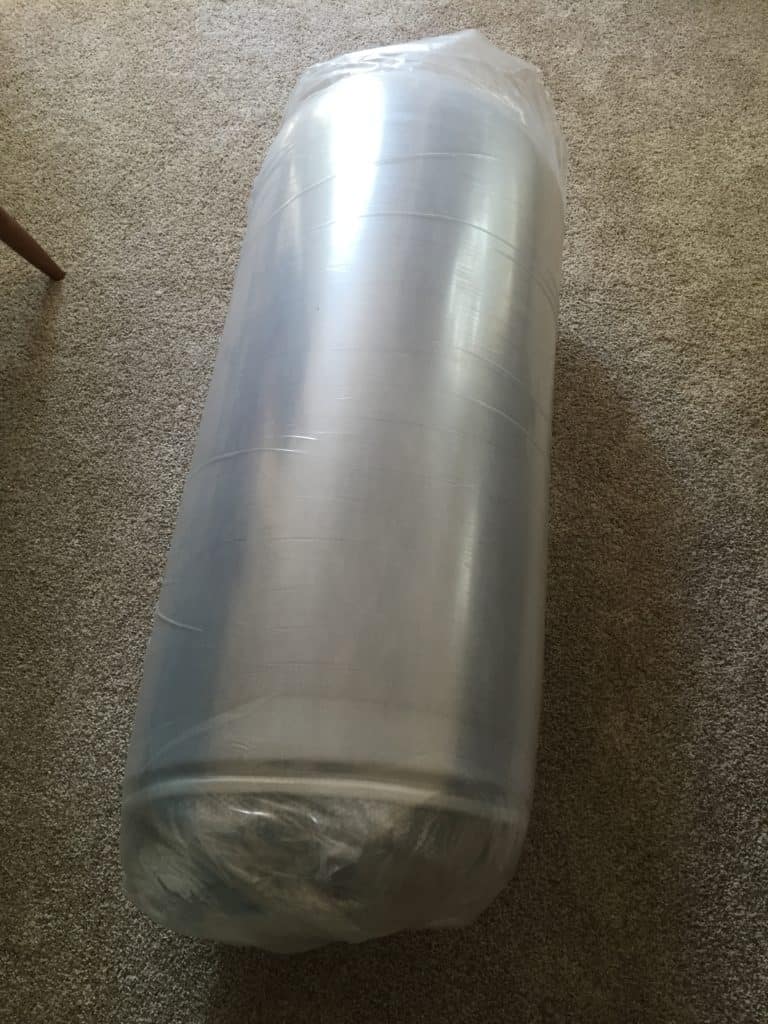 Then, we cut open the plastic and let this thing expand on it's own. Check it out!
The GelFoamBed looked ready to go pretty quick, but you're supposed to let it fully expand for an hour or two. That night though, we got on and oh man, it was nice. Each mattress features their Serene Foam, which is enhanced with billions of microscopic air capsules proven to increase self-adjusting support while simultaneously reducing pressure on key areas of the body, such as the lower back. It really works.
A GelFoamBed would look perfect on our modern platform bed!
We've been sleeping on the GelFoamBed for a few weeks now and we love it. It's super soft, yet feels sturdy and firm. It contours to our bodies and provides an excellent night sleep. Add that to our brand new bed and bedding, we are in sleeping heaven.
Unrelated to the actual comfort of the bed, for every 20 mattresses GelFoamBed sells, they donate one to a homeless shelter. That's an excellent mission if you ask me. We're proud to support a company that gives back to the community.
So hey, if we've convinced you that we like this mattress, why don't you go out and get a GelFoamBed for yourself. Simply head over to their website and pick out which of the sizes and plushnesses (there's my word again!) you want and order. But since we're nice people, here's an inside tip. Enter "charlestoncrafted" in the coupon code and you'll get $50 off the purchase of your mattress. It's risk free, so why not give it a try.
We hope you get as good a night sleep as we lskdf;jxzvxxxzxzzzzzzzzzzzzzzzzzzzzz.
This post was not sponsored by GelFoamBed. We used a discount code towards the purchase of the mattress but paid for it ourselves and were not paid to write this post. All opinions are true and our own. Thanks for supporting the brands that make Charleston Crafted possible!