One thing that we were really excited about with the new house was getting a king sized bed. Like really really excited. We had actually been sleeping on a double bed since May and were so very excited for the space and comfort of a king.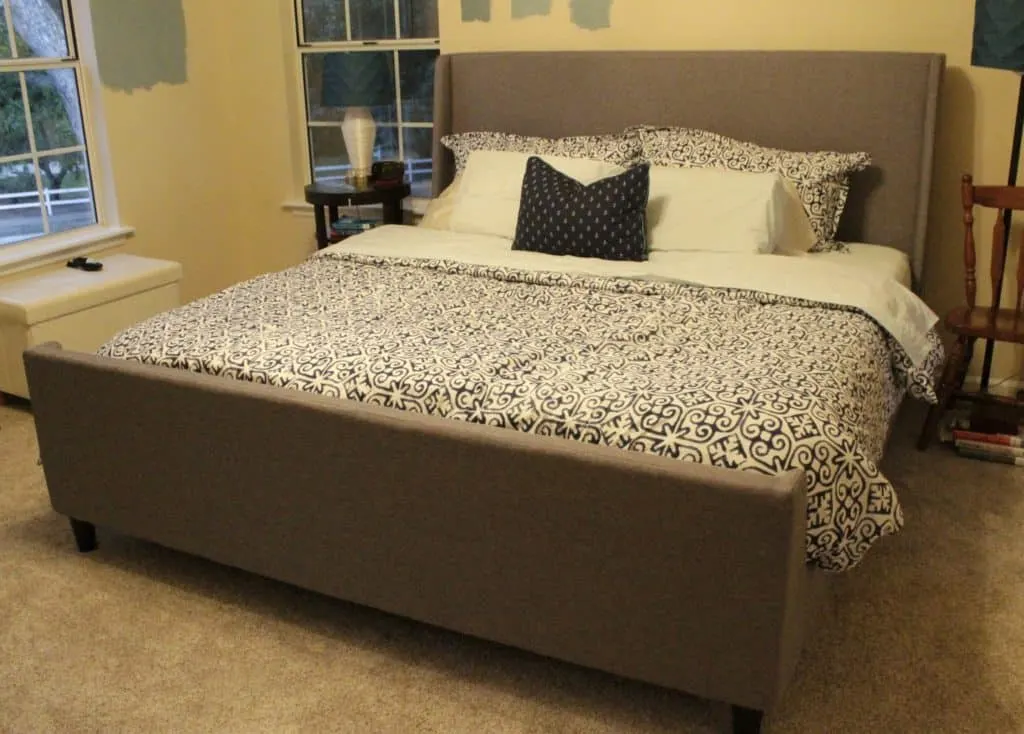 Sean shared some of the beds that we were considering with you a few months ago, but in the end we settled on the Brayden Studio Melissa Upholstered Bed from Wayfair. Fun fact: when you change your address with the post office, you get loads of coupons in the mail, including a 10% off coupon good at Wayfair. We used this to get the bed as well as the 3 Posts Avery Duvet set. We also got free shipping with our order. The website asks you to pay extra if you want the delivery person to help you carry the box off the truck (the bed – no the bedding) but we went for the free shipping and he still offered to help Sean carry it in. Winning.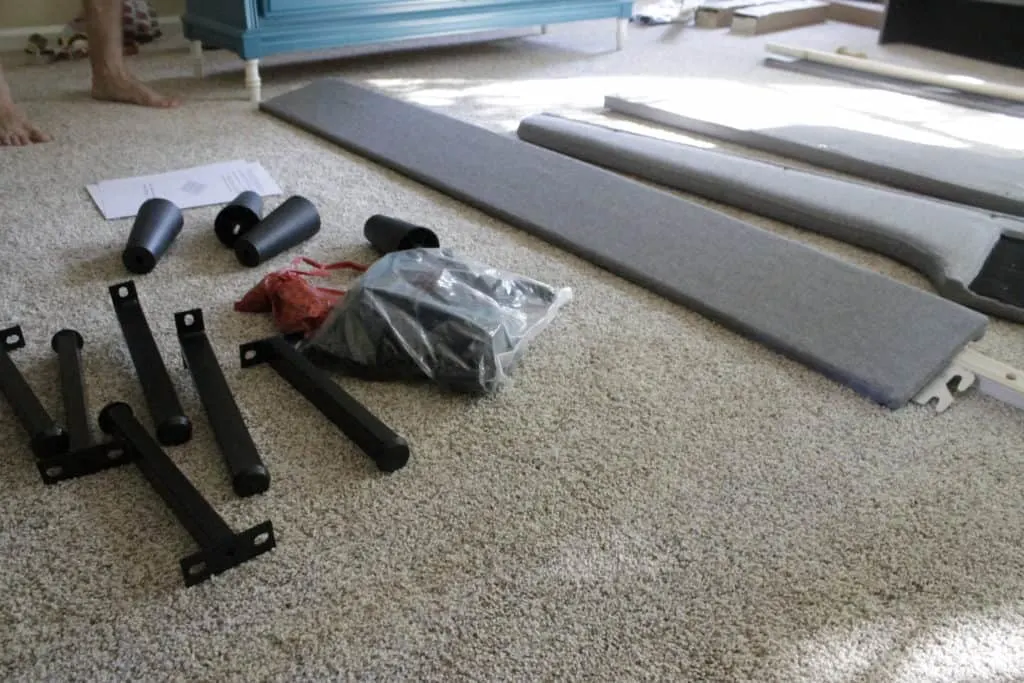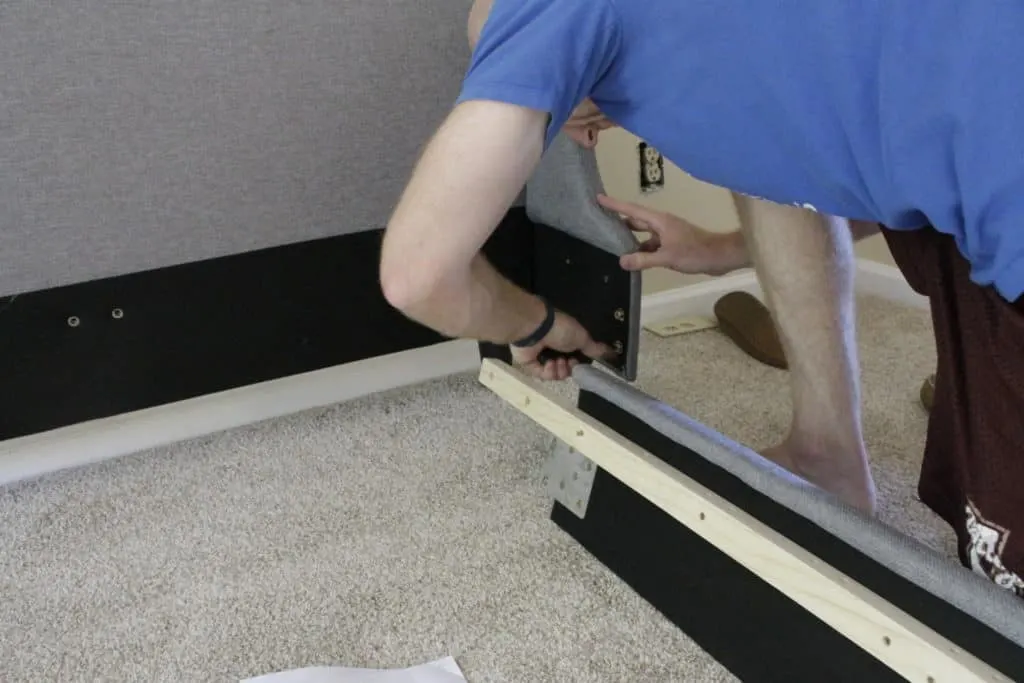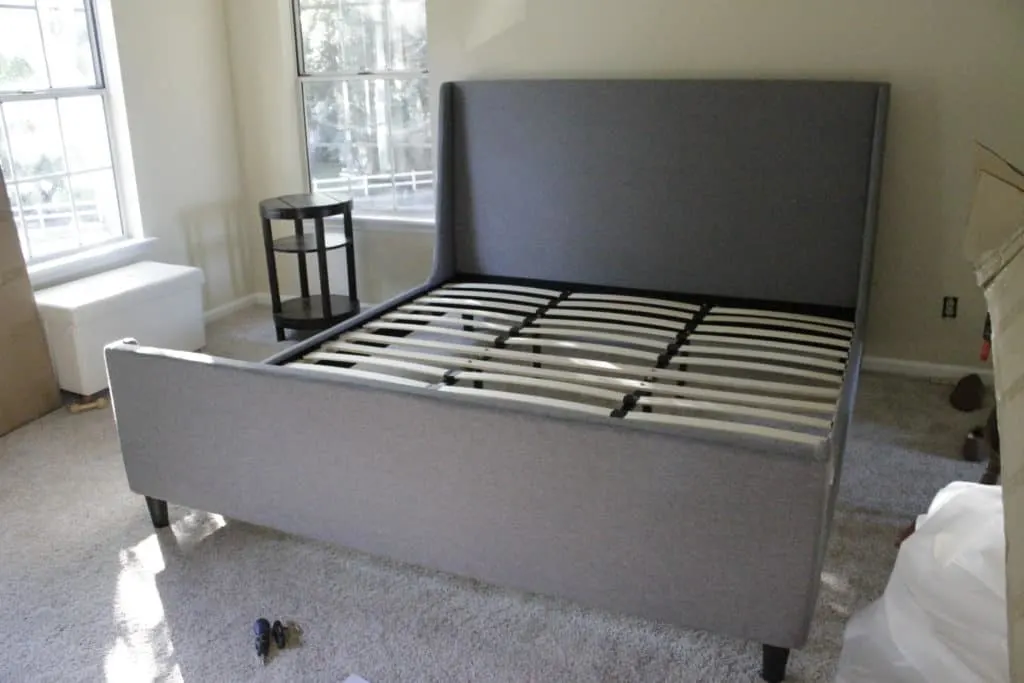 The bed was simple to assemble but had a lot of parts. It took about an hour, but boy is it pretty!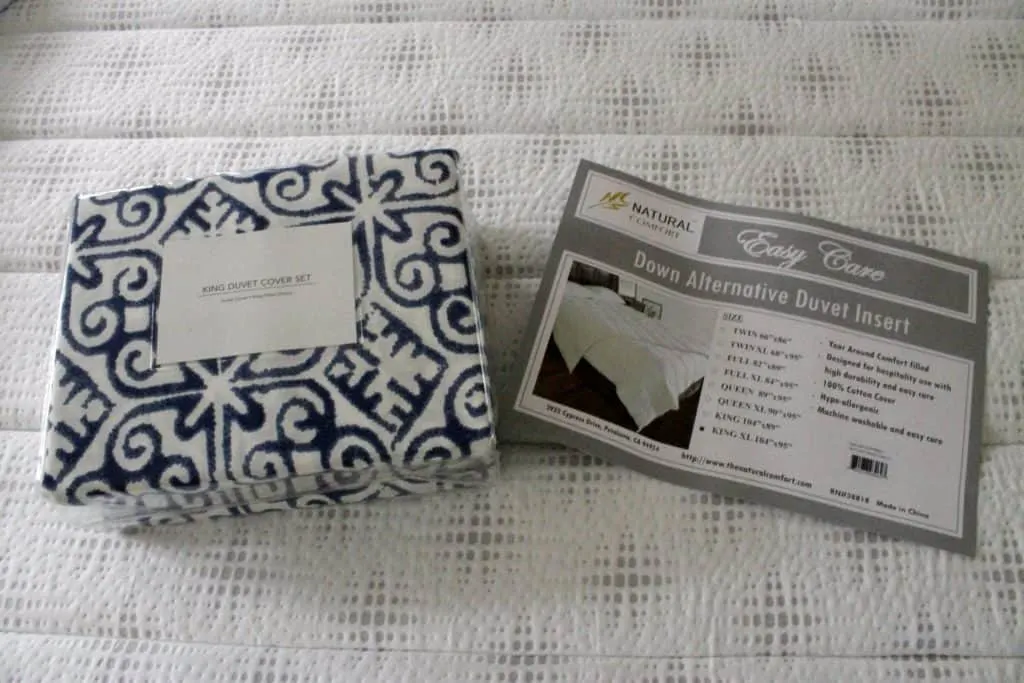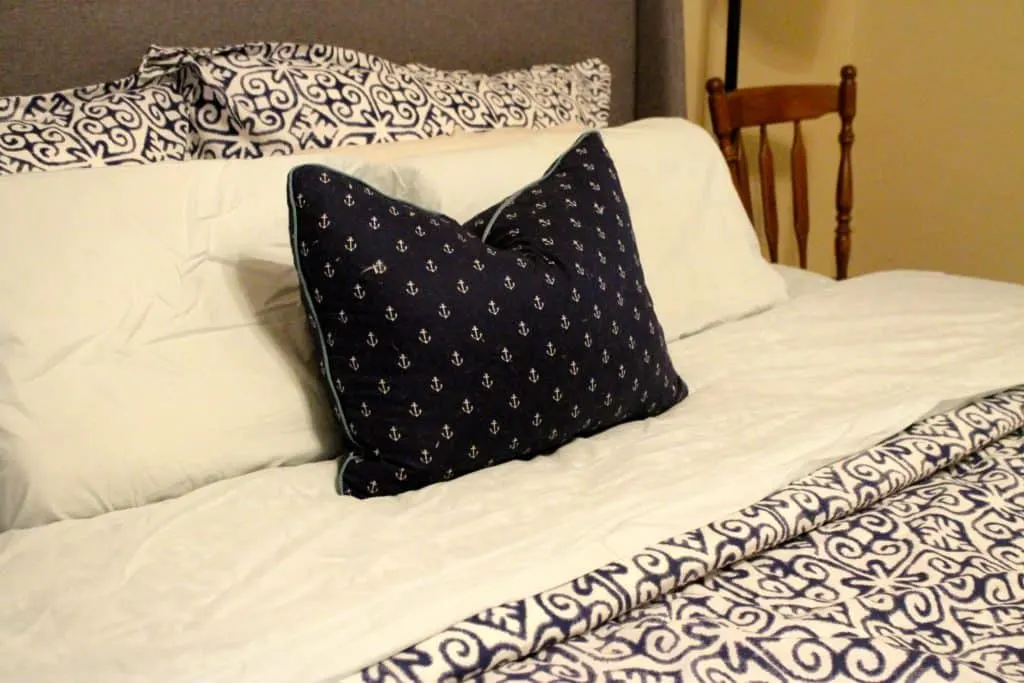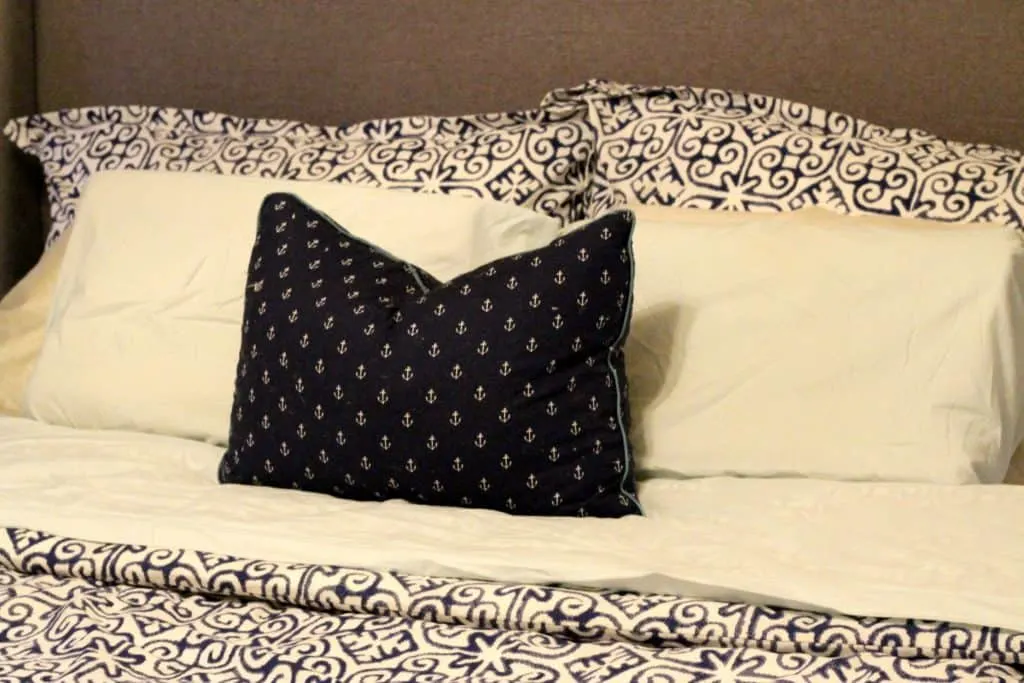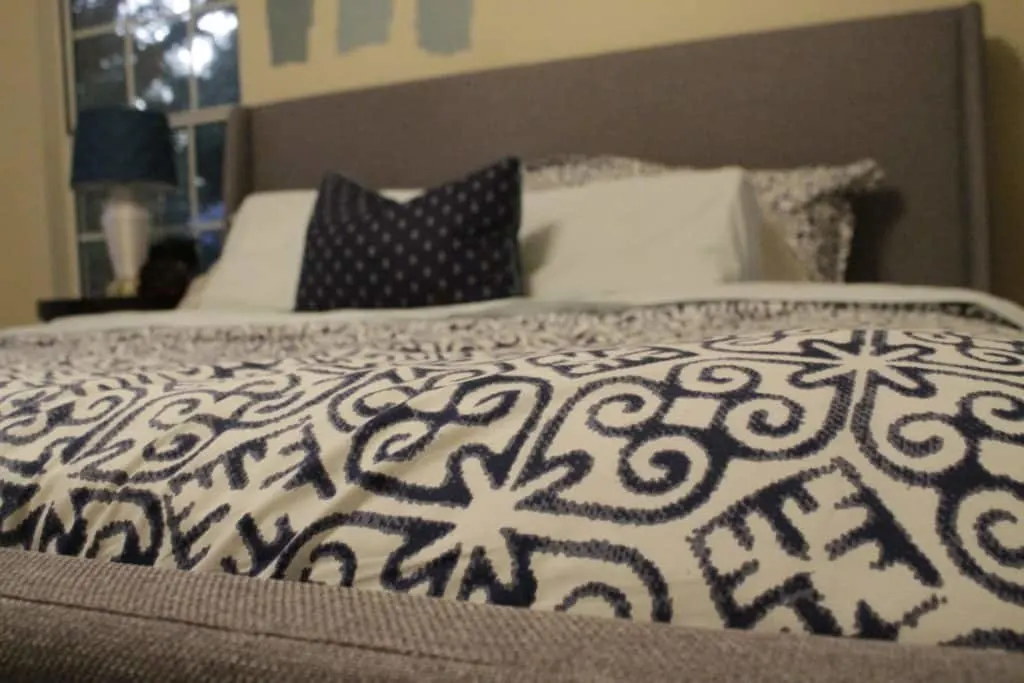 We are going to be back to tell you all about our luxurious mattress tomorrow, so let's just look at the sheets. We previously has Target sheets that we loved, so I took one of our bedding's pillowcases to the store with us where we chose a mint color as the perfect pop of contrast. The duvet insert is a down alternative, at Sean's request. He hates any pillows or blankets with feathers in them!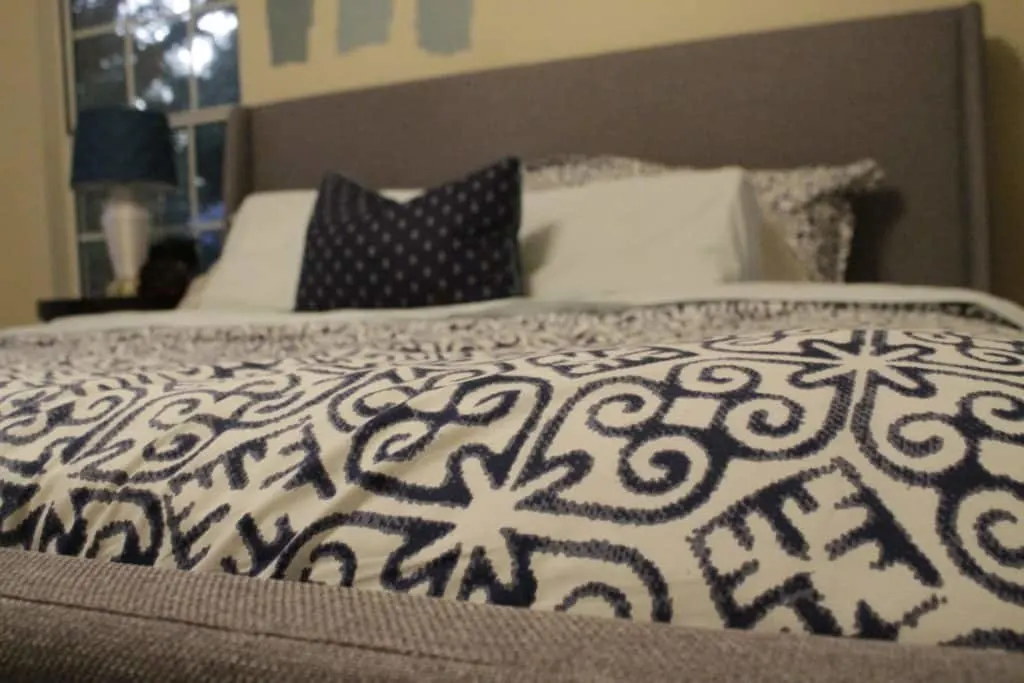 We just love how it turned out and can't wait to get this room painted now! I always imagined that we would start the painting & ceiling scraping downstairs, but at the moment we are leaning towards starting right here. Take a sneak peek at our paint color finalists in some of these pics.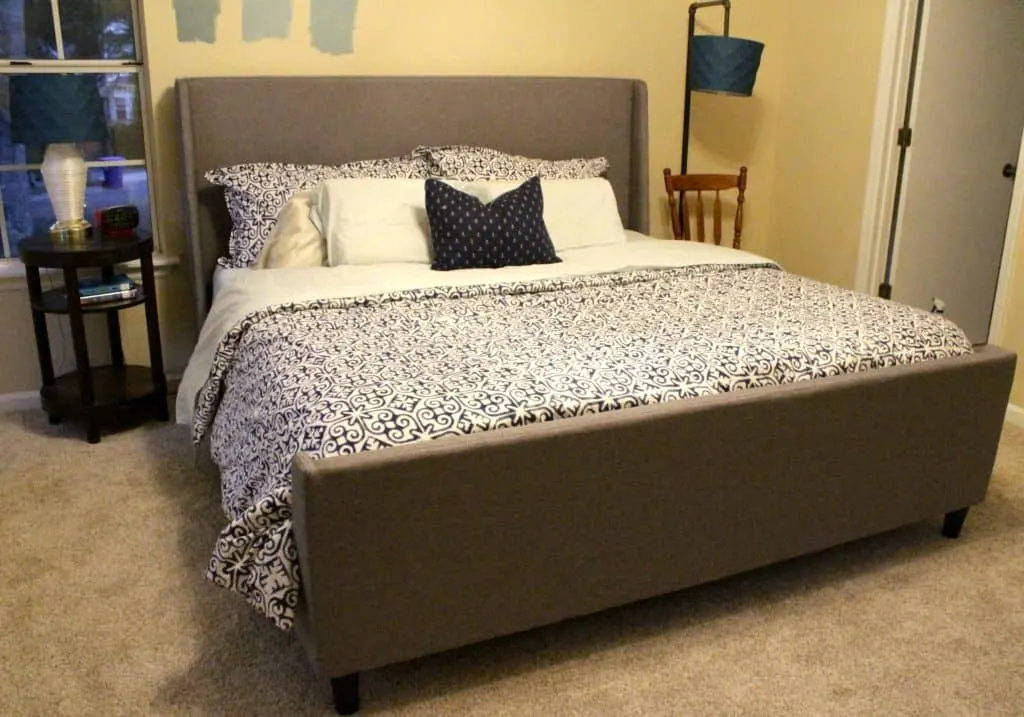 BED: Wayfair // DUVET COVER: Wayfair
DUVET INSERT: Amazon // SHEETS: Target
As always, we will be sure to let you know as soon as we get some new goodness going! Check back tomorrow to learn all about our mattress in a box experience!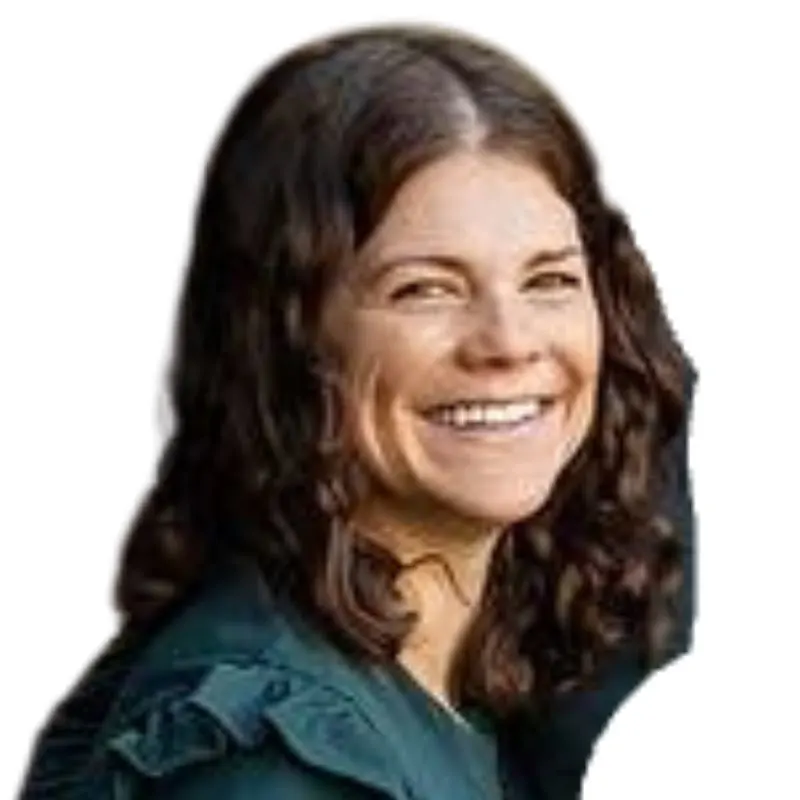 Hello, I'm Morgan, half of the creative force behind CharlestonCrafted.com! With a passion for DIY that dates back to 2012, I've transformed three homes and now I'm dedicated to helping others craft their dream spaces. Let's turn your house into a home together!