Looking for the best gifts for homeowners? Here are our favorites!
When you are a new homeowner, you are probably broke. You put all of your money into a downpayment, closing costs, and buying new furniture and decor. So, it's natural to ask for gifts for your home for the holidays.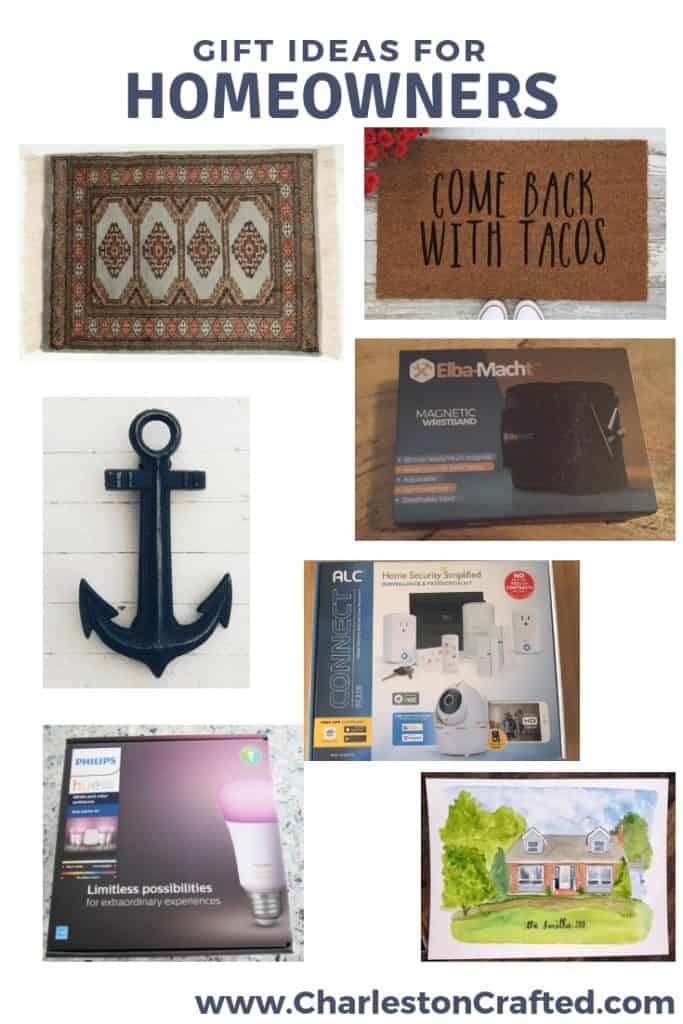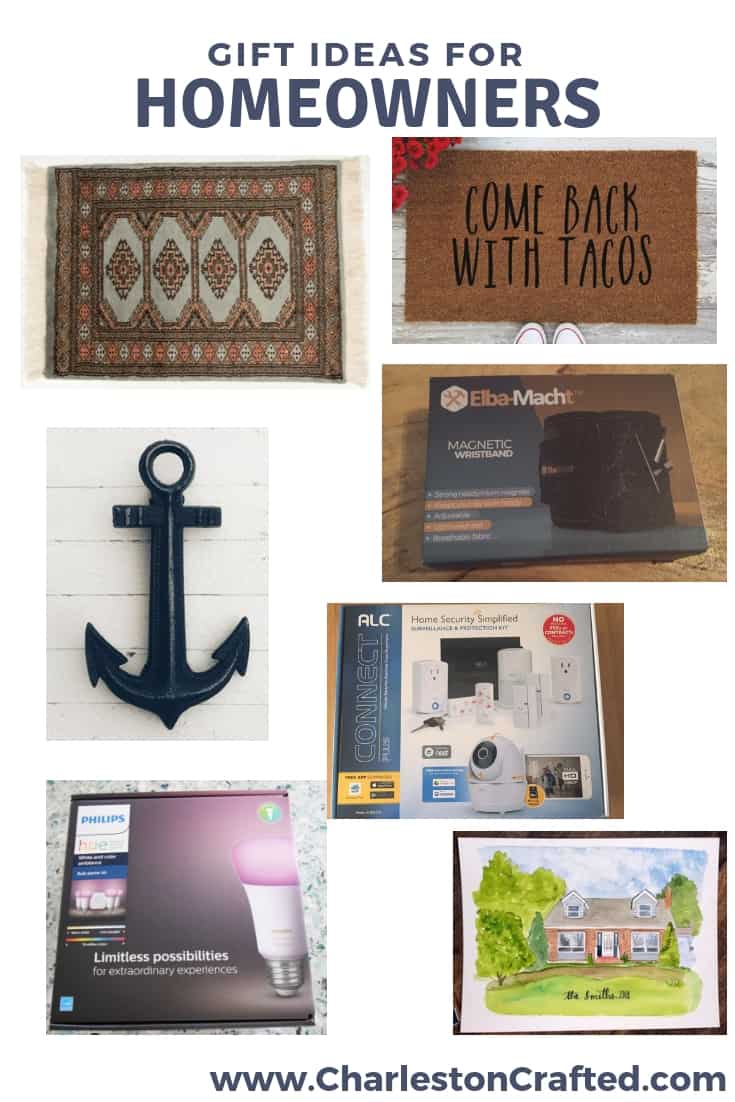 Best Gifts for Homeowners
Front Door Mat – the first thing that you see when you visit someone's home is their front door. A new door mat is a great way to refresh your entry. I love a funny message door mat for the outside of your door and a beautiful wool mat for the inside of the door.
Door Knocker – Speaking of front doors, a novelty door knocker is an indulgence that can make every visitor smile. I love my anchor knocker but Etsy has tons of great options.
Magnetic Wrist Band – If your homeowner is busy hanging or building things, this magnetic wrist band will help them keep from losing nails and screws. It's a great stocking stuffer!
Home Security System – moving into a new home can be scary. A self-monitored alarm system like this one is a great way to give someone the gift of security.
Phillips Hue Light Bulbs – I wrote a whole review on these smart lightbulbs, but I really love them and think that they would make a great gift for anyone who is interested in making their home smarter!
House painting – get personal with a watercolor of their new home. I love this special and personalized gift idea!
Whats your favorite gift for home lovers?