You're filling a hole or a gap and you don't know what to use to do it. Should you use caulk or wood filler or spackle?
It's a good question to ask. Sure, they might all get the job done for awhile, but each of these patches has a special purpose and a best place to use them.
In short, use caulk for corners and edges, use wood filler for flat surfaces, and use spackle for drywall. Let's dive into it.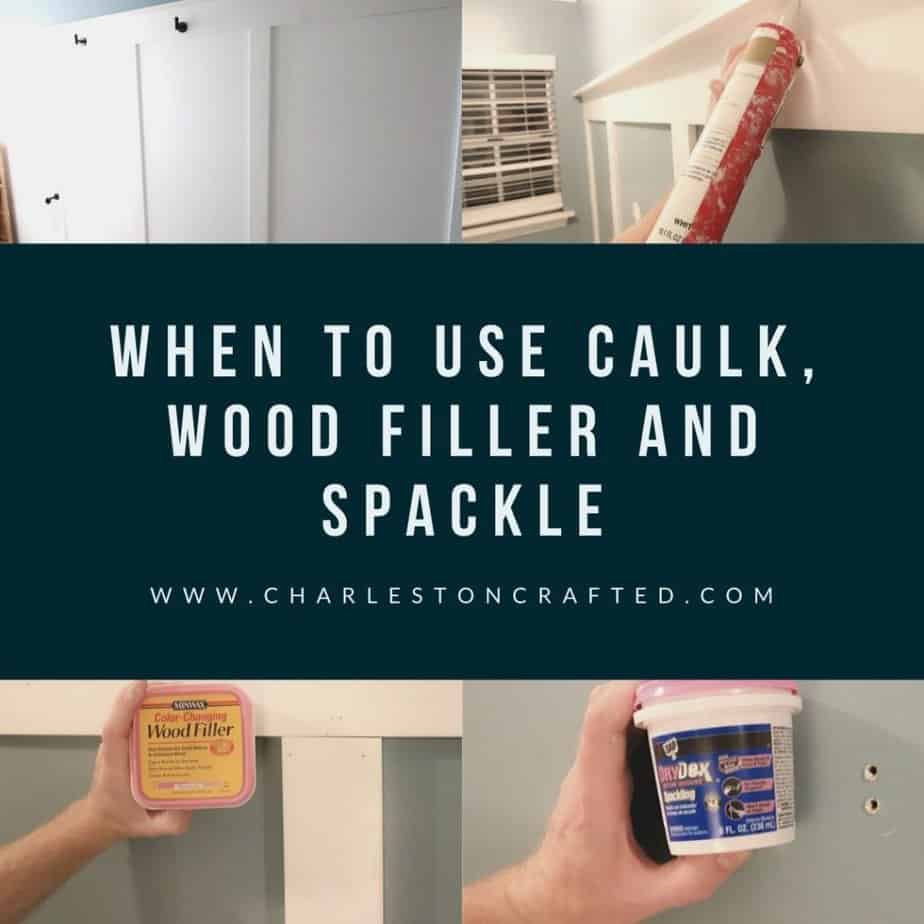 When should I use caulk?
Caulk should be used when doing projects like installing crown molding. Installing crown molding will leave you with corners and gaps that need to be filled.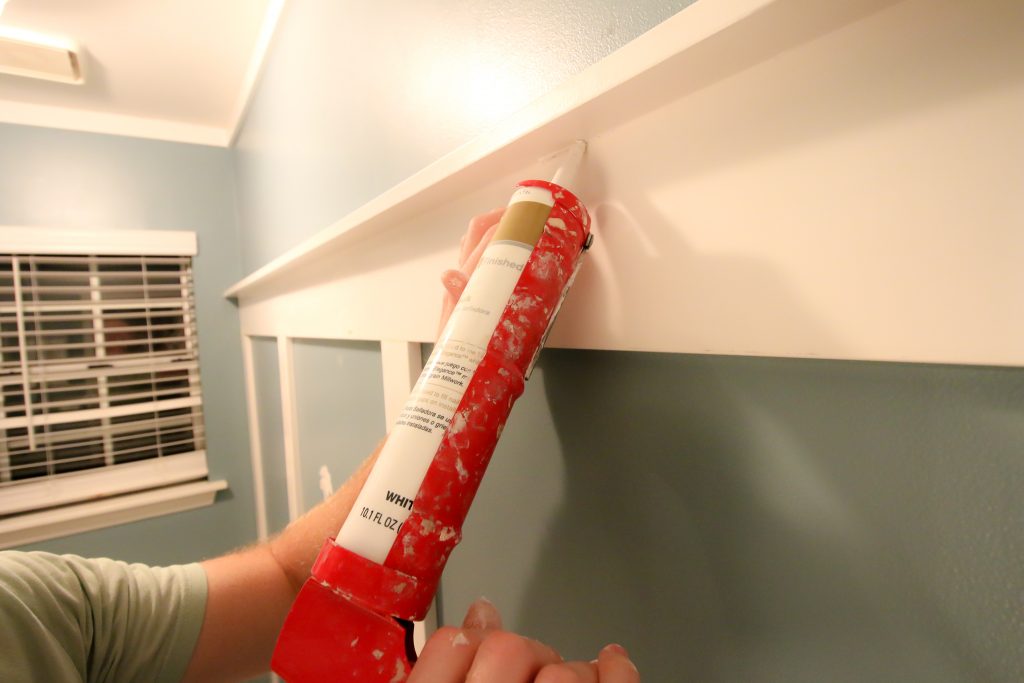 Use caulk when filling in corners where two pieces of molding come together. Squirt caulk into the gap with a caulk gun, then smooth the caulk with your finger or a damp rag.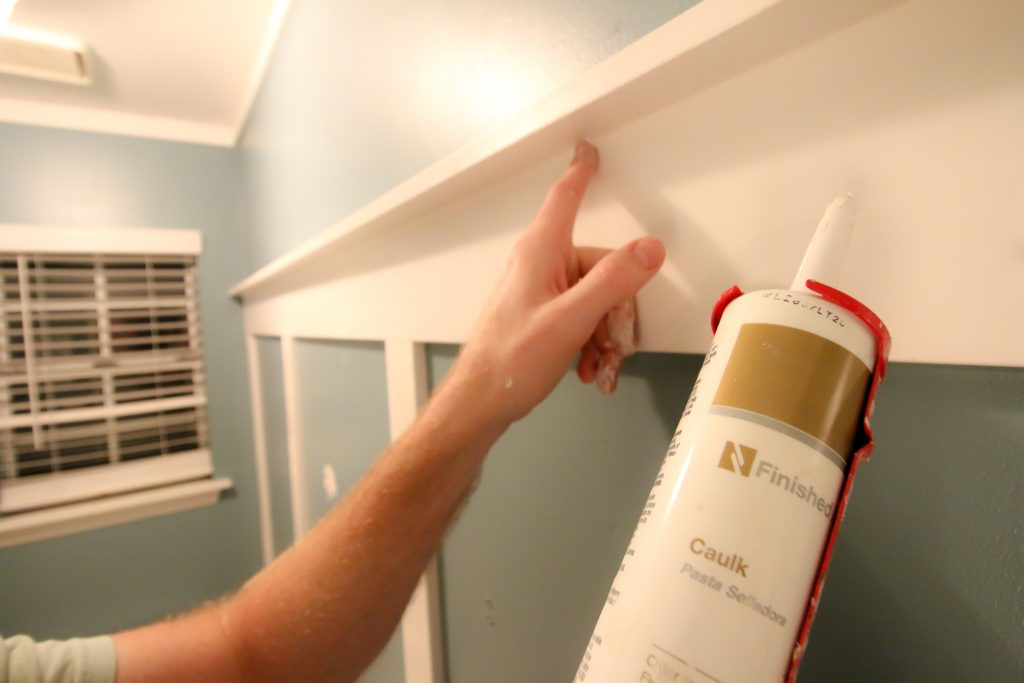 Also use caulk to fill the gap between your molding and the ceiling or the wall. No matter how good of a job you do at installing the molding, you'll have small gaps that need to be filled. Again, use a caulk gun to squirt caulk in the gap, then smooth with your finger or a wet rag.
When should I use wood filler?
Use wood filler to patch flat cracks or gaps in molding. The wood filler does a better job of smoothing flush because it is made to fill in flat gaps and joints on wood.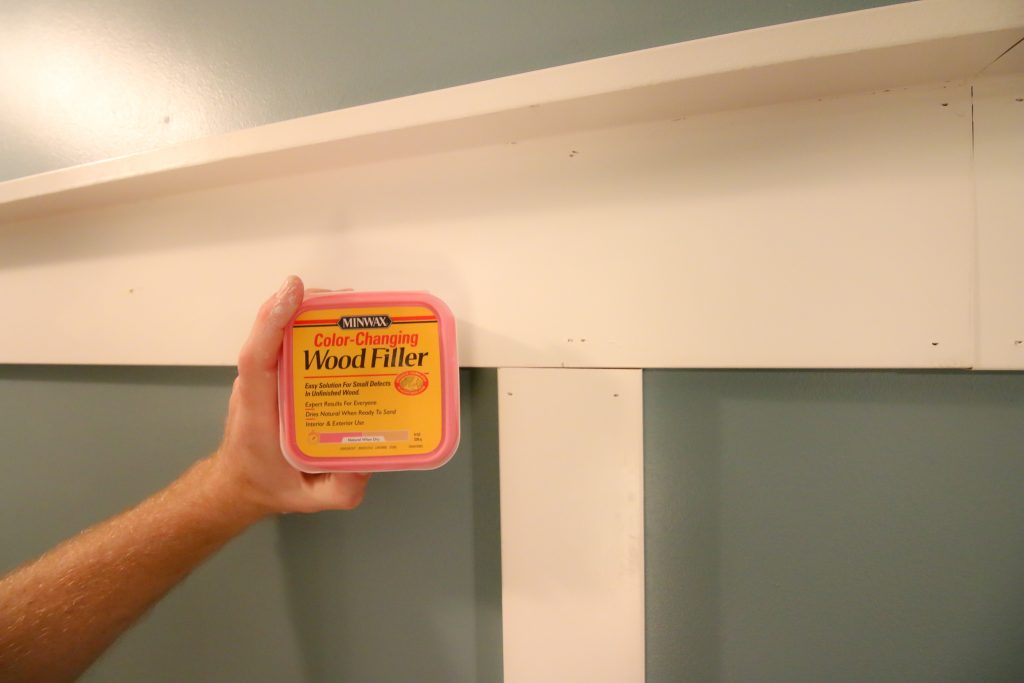 Break off a little bit of wood filler and spread it generously in the crack of the molding. Rub the wood filler into the crack as best you can.
Then, take a wet rag and wipe off the excess. Once dry, it's easy to give the crack a quick sand and then paint over it.
See our favorite brands of wood filler compared side by side!
When should I use spackle?
Spackle is used to fill holes in drywall made from screws or nails. Spackle forms to the best consistency and sands down best to match drywall and fill nail holes evenly.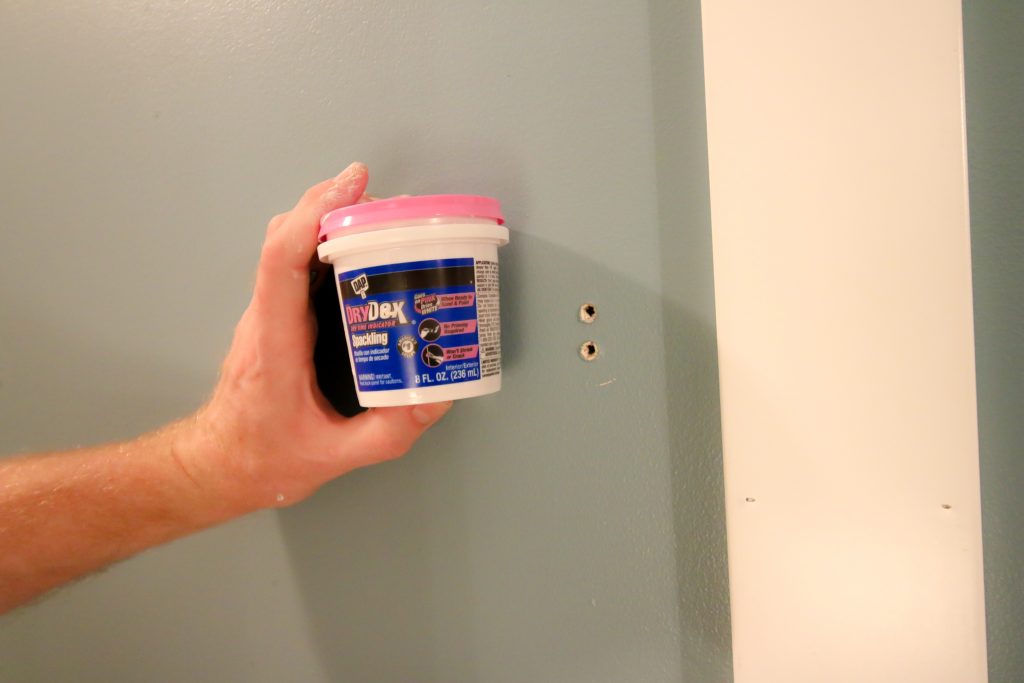 Simply pull out a chunk of spackle and work it into the hole. Fill the hole with spackle as much as you can, then make sure to spread some generously on the outside of the hole.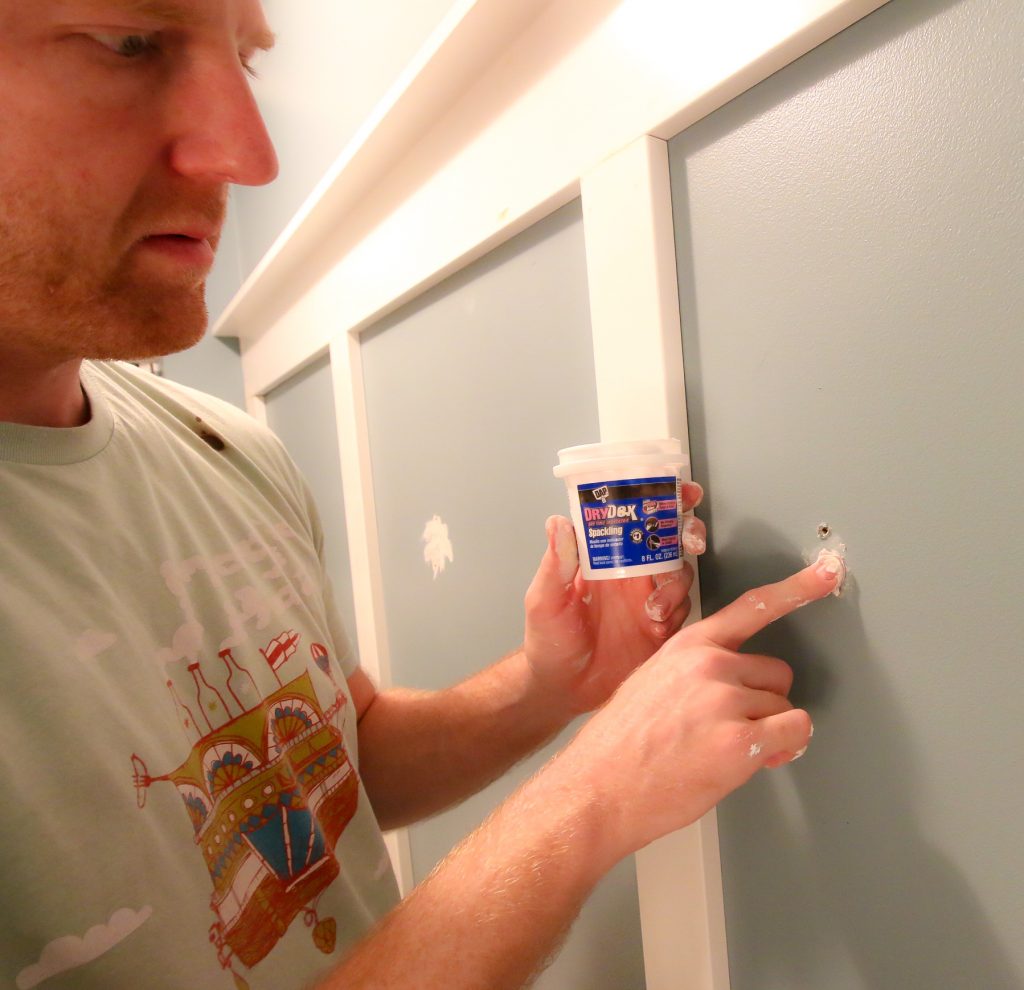 Once dry, sand the spackle completely smooth and paint.
Knowing the best ways to use caulk, wood filler and spackle is crucial for your next project and filling your holes!
Facebook | Instagram | Pinterest | Twitter | YouTube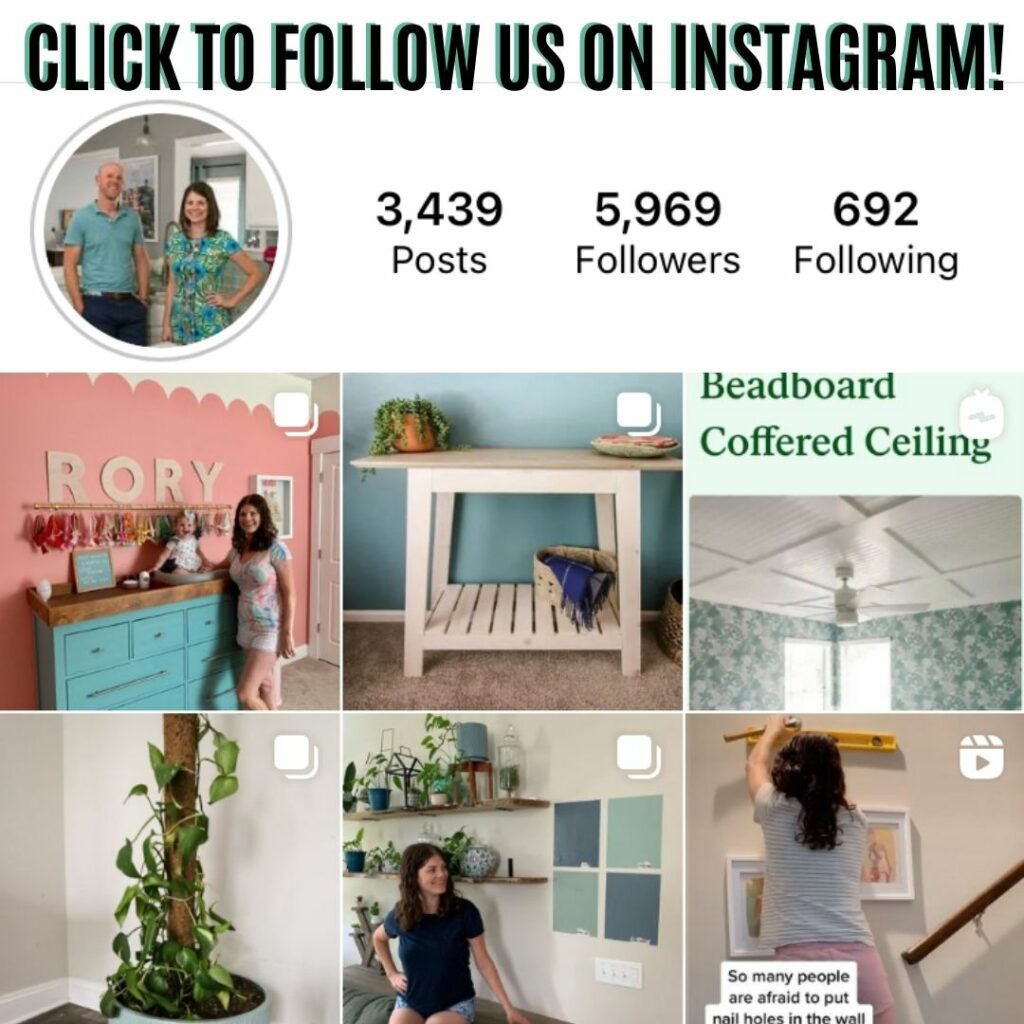 ---
Can we send you our newsletter?
Another great way to keep up with out latest projects is by joining our weekly newsletter! Get alerts of our latest projects and special peeks behind the scenes!
Follow along on Instagram
Join our online community where we share real time behind the scenes looks at our DIY projects and peeks inside our home + family!
---