Wow, we've been married a year. Sometimes it's truly hard to believe. We spent so much time and effort planning our wedding and making sure everything was coordinated and building our decor and making sure we got all the invites out on time and everything else. We had exactly one year to plan from the day we got engaged to the day we got married. It seemed like it took forever, but seemed like it flew by at the same time. But that pales in comparison to how fast the actual first year of our marriage seems to have flown by. Last year, we took a look back at our wedding and provided some immediate hindsight on things we were glad we did and things we wish we would have changed. But now we thought we'd share a little bit of how we look back on things after a full year of reflection.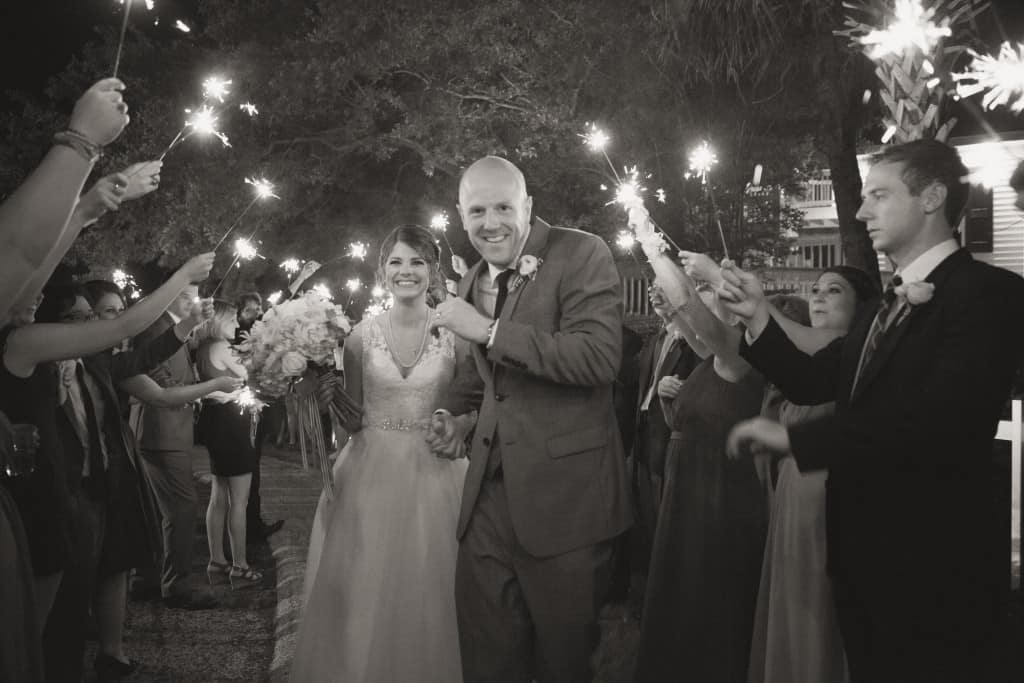 No Videographer – to be honest, we don't even look at our wedding pictures all that often let alone have a desire to watch a video. We made an amazing wedding photo gallery wall and created an album in Shutterfly for ourselves and our families, but we don't actually look at the photos much. I think that the photos will live on and will be something we can easily pull out and look at ourselves and show our children, whereas a video is unlikely to be seen again. Who knows if DVDs will even be compatible in 10 years?
Spend more time enjoying the party – we've been to a few weddings since ours and I think while I'm there about how long the reception seems to last. Yet, at our own wedding, I felt like we dance for two songs, I know we only took one session in the photobooth, and had to exit before we were really ready. I don't know the best way to get around this, because I know it's important to go around and thank everyone for coming, but that does take so much time (and we didn't even have a big wedding!). That's part of why a wedding welcome party the night before was such a huge benefit. I don't know what we would have done if we didn't do that!
Worrying about the weather – we really worried a lot over the 10 day, 5 day, and hourly forecasts. We were so paranoid about rain. Well, it rained, and worrying or not couldn't do a thing about it. It turned out to be really magical – so I wish we had relaxed on this a bit.
Friends & Family time – while the wedding was great, some of my favorite wedding moments were pre-wedding. The majority of our friends and family travelled in to visit and it was so special to spend time surrounded by all of our people – it was crazy to look around and think that all of these people love us. Getting ready with the bridal party, laughing with aunts and uncles at the welcome party, and sitting with old friends at breakfast really made the weekend extra special.
Taking a big honeymoon – the wedding was great, don't get me wrong, but our 2 week whirlwind tour of Italy is what we will truly dream about for decades. Since we paid for the wedding and the honeymoon, we were able to set aside a large part of our budget for the trip. It meant skipping on some things that we might would have liked for the wedding, but it was so worth it for the beautiful memories.