Sean and I both read a ton. Our reading tapered off a bit once Luke was born (I normally do half my reading via audiobooks on my commute, which I didn't have for three months!) but we still crushed over 150 books combined in 2018! So we decided to hop on today and share our favorite books of the year.
For the record, we tend to both really move mysterious murdery books. Sean also leans towards some alternative realities and I love a good chick lit.
See more of our favorite books: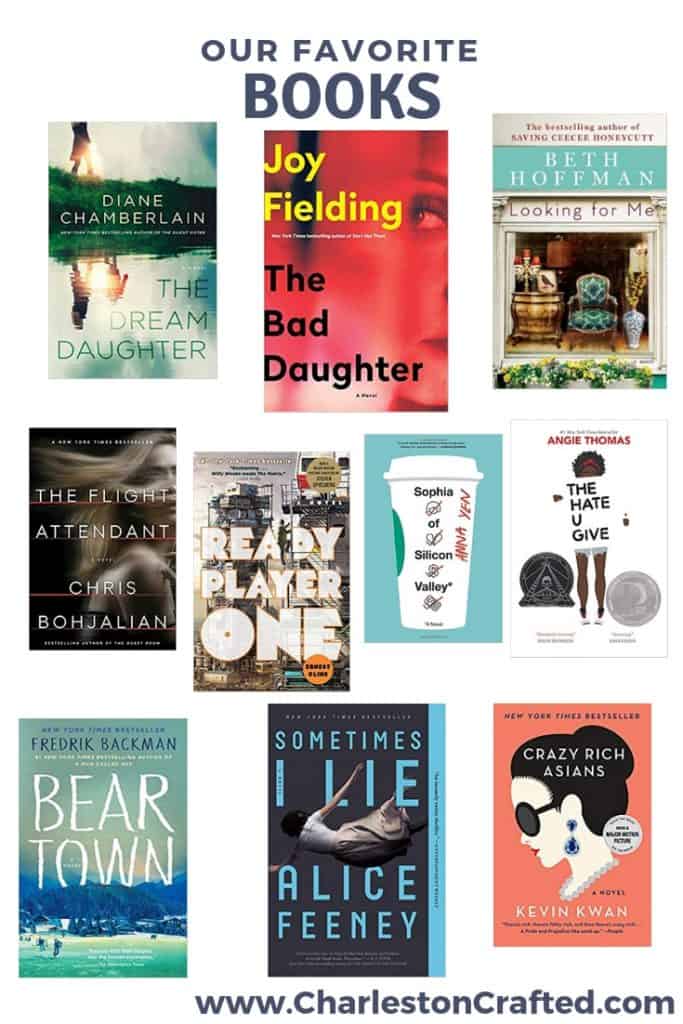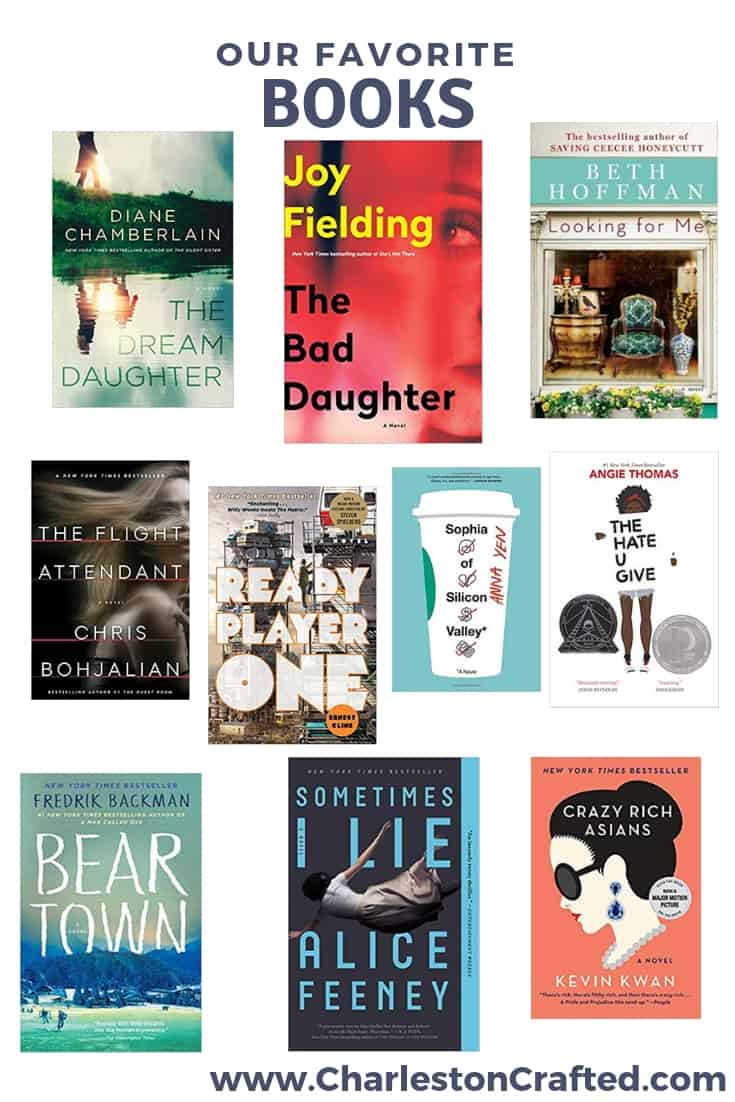 Our Favorite Books of the Year
Morgan
I love that this book is about the main character's family history and mystery as well as her antique store and furniture restoration business. It was really fun to read about and a well written mystery!
A woman is estranged from her father and his new family when she gets a call that they have all been shot and are in the hospital. She returns home to help with the mess and finds herself deep in the mystery.
A woman has a one night stand and wakes up next to a dead body. Now she is wanted for murder and being chased by the real bad guys around the globe. This was such a fun and exciting read!
Sophia is the right hand of an eccentric Silicon Valley CEO. She rocks at her job – but at what cost? A really quick, fun read about what's really important in life.
Diane Chamberlain has become one of my favorite authors this year and this book was my favorite of hers. A woman in the 70s finds out her unborn daughter has a heart defect. She is presented with the opportunity to travel to the future, have it repaired, and travel back with her baby. How it unfolds is so interesting. I really highly recommend this book!
Sean
This is an awesome read about the future and how virtual reality becomes part of real life. It had been on my list to read for over a year, then they announced a movie so I grabbed the book, but then never saw the movie.
A really good look at racial issues and the divide between different parts of the same city. Main character Starr balances her life in the poor community with her life in the rich school and finds that she wants to take a more active role in her community.
Two books following the youth hockey team in a town in Sweden. The team is all the town has left and the stories of the lives of all these players intertwining had me gripped. The shock of "Beartown" doesn't end the way you would think it would for a book, and everyone is left to pick up the pieces in "Us Against You."
Crazy Rich Asians, China Rich Girlfriend and Rich People Problems
This trilogy was my favorite reads of the year. Morgan read them years ago and I read them after we went to see the movie this year. The funny tales of the unrealistic problems of the ultra-rich is a good way to separate from your normal life.
Alice wakes up in a coma and can't communicate, but can hear everything around her. She doesn't remember what happened to her and she's trying to put the pieces together. I didn't expect the ending.
What was your favorite book of the year?
This post contains affiliate links, meaning if you click through and make a purchase, we receive a percentage of the sale. Thanks for your support!

sdfsd