Sean & I both set lofty reading goals for 2017 and we are both… very behind. Oops! But, we have read some awesome books, and really wanted to share our favorite books so far this year.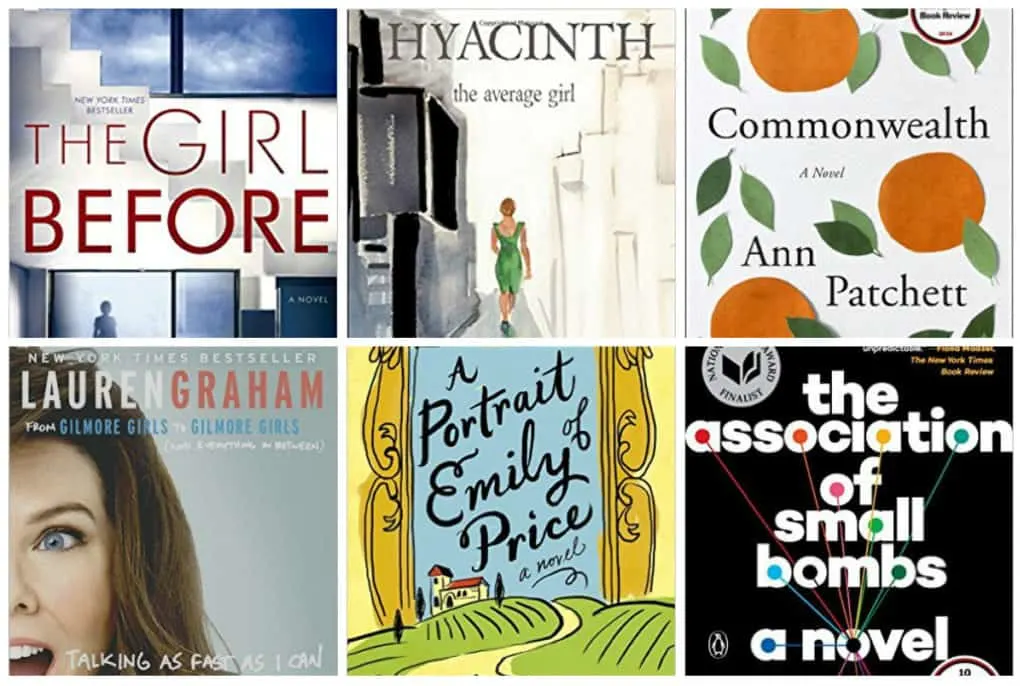 The Girl Before by J.P. Delaney – a woman moves into a very peculiar house and learns about the legacy of a deceased woman who lived there previously. Their lives become almost entertained, and the mystery will keep you on the edge of your seat.
Talking as Fast as I Can: From Gilmore Girls to Gilmore Girls, and Everything in Between by Lauren Graham – If you love Gilmore Girls, this is a must read. Audio book it for best results (Lauren reads it!) Her life is sweet & funny and there is loads of behinds the scenes details!
A Portrait of Emily Price by Katherine Reay – the story of an art restorer and her journey finding love. It sounds cheesy, and maybe it is, but it was fun to follow her whirlwind romance and to get some insight into the world of art restoration.
Commonwealth
by Ann Patchett- This is an excellent book that spans decades going back and forth, telling the tale of four kids who are brought together when their parents have an affair and get married. Their trials and tribulations as kids carry with them to adulthood as they focus on taking care of their aging parents.
The Association of Small Bombs
by Karan Mahajan- A bomb explodes in India in a market and two kids are among the dead. This book focuses different chapters on their parents, their friend who survived the blast, and the bombers themselves. A very interesting look at how a bombing can have so many ripple effects for decades.
Hyacinth: the average girl
by Mereda Hart Farynyk- This book was written by a friend of mine and is her debut novel. It's a Hunger Games in that citizens are silent or oblivious to the government rule, but the main character comes to find out that there might be more to her and her world than she realized.
What have you been reading & loving lately?