Summertime is still chugging along (who am I kidding, it will be in the 90's here for another 3 months!) and summertime to me means a ton of reading. Sean & I have both been crushing books and wanted to pop in and share our favorites recently.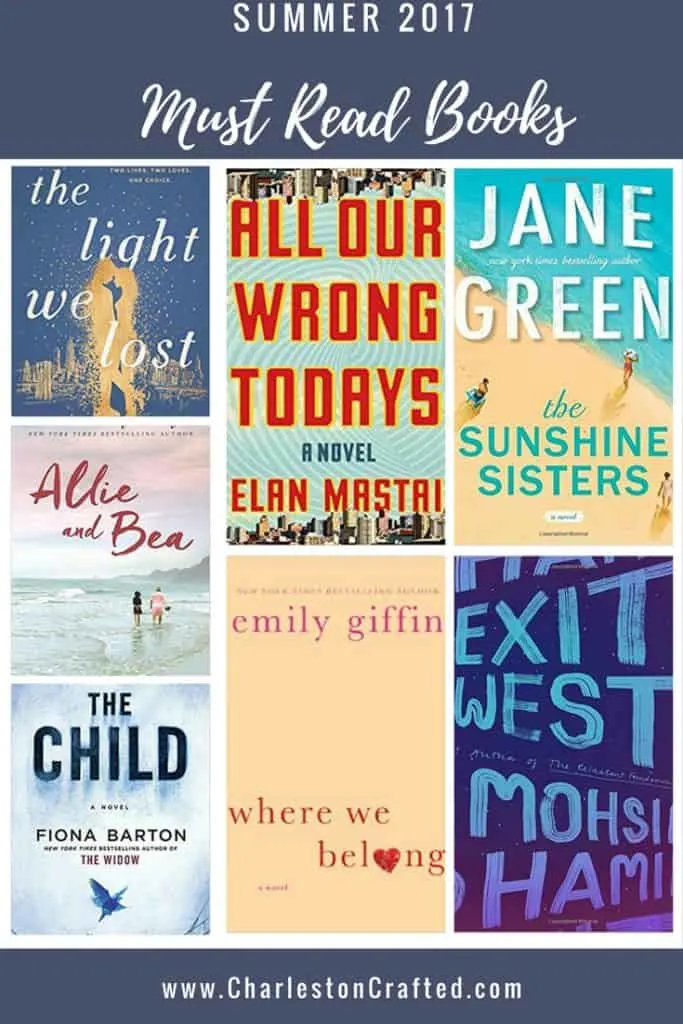 This is the story of a girl who was given up for adoption as a baby and the woman who gave her up. It is the kind of story that will have you sometimes felling like the protagonist is the "good guy" and sometimes she is the "bad guy", and it is really a beautiful story.
A baby's skeleton is discovered in a construction site and determined to be decades old. A newspaper investigator sets out to determine who the baby was and ring some closure to her family.
This novel features a couple who dated in college and then ran into each other periodically later in life, but could never quite reunite. The whole perspective of the story had me wanting to power through the book to find out what happened in the end – and it doesn't disappoint.
Three sisters were raised by a celebrity mother and each had very different life paths. They come together after years apart at their mother's request and the resulting conflicts and displays of love are really fun to read!
Bad things happen to everyone, regardless of your circumstances. In this story, two women are thrown huge obstacles in life and each conquer them in different ways, until their paths intertwine. This is a wonderful story of friendship and a very quick read.
Two people all in love in an unnamed country very representative of the present-day Middle East. As war continues to destroy their home, they enter a magic door and disappear into another part of the world with other refugees. These magic doors continue to open and you can choose whether or not a new life would be better than the one you have.
A really interesting tale of alternative universes and whether or not you could ever get back to one after leaving it. A look at how the future can be changed based on changing the past. Alternate universe books are great, carefree reading for summer.
Again, another fictional world that is sort of post-apocalyptic where the Earth's rotation has slowed down. Because of that, days and nights become much longer. Days are no longer 24 hours and everyone has to adjust… but they don't all. Very interesting topic to look at how things would change and would/wouldn't adapt to this.
This post contains affiliate links. That means, if you click thru and make a purchase, we receive a percentage of the sale. Thanks for supporting the brands that make Charleston Crafted possible!