Need to fill a blank wall? Here are a ton of large DIY wall decor ideas to fill any blank wall in your home!
Do you have a large blank wall in your home? Adding a piece of wall art is the easiest way to make a space feel more personalized and less generic!
Whether you have a empty spot over the living room couch or above the bed, adding extra large art is a beautiful interior design choice.
But, large scale wall art can be EXPENSIVE. If you're on a budget, DIY wall art can be the perfect, easy DIY way to get the home decor of your dreams!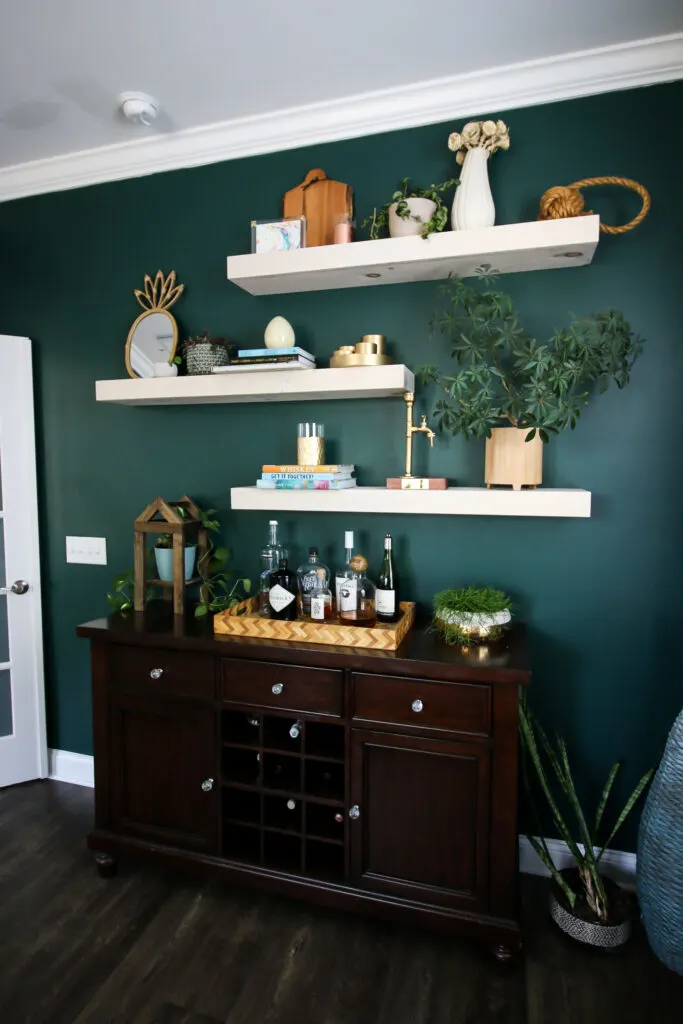 What can I put on a very large wall?
If you have a large blank wall to decorate, you have a few options:
Leave it blank
Hang one or two large pieces of art
Do something to the wall itself – like a molding treatment
You will have to decide if you want simple wall decor ideas or something a bit busier. Neither is wrong – it's just a different look.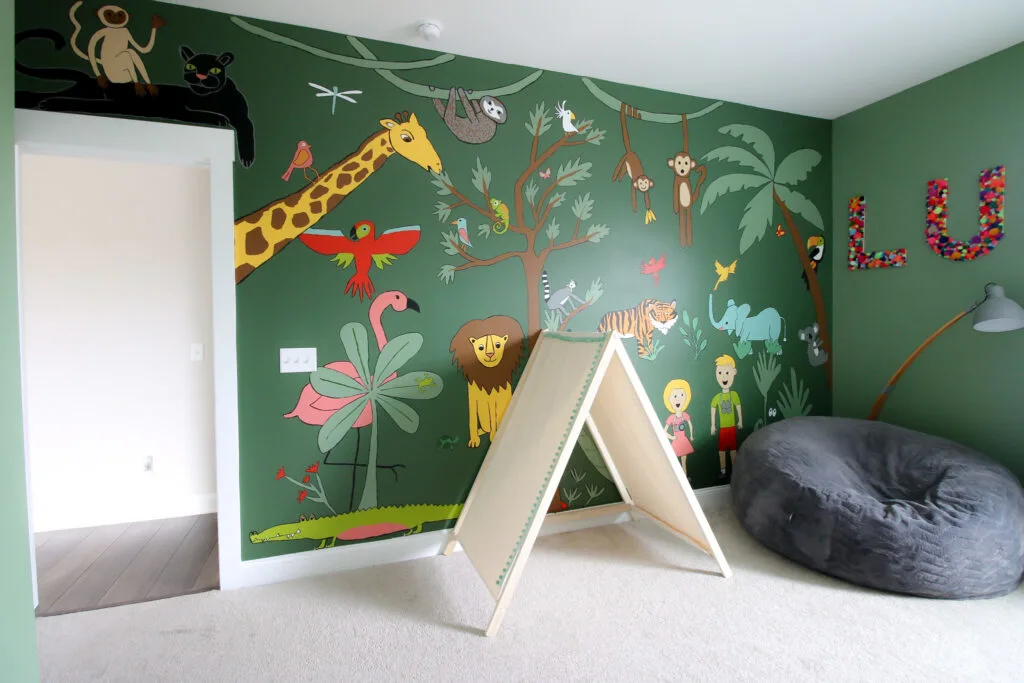 How can I decorate a large wall for cheap?
Inexpensive large wall art can be hard to find. Frames for large wall decor can be SUPER expensive.
A cheap alternative is to make your own large wall art.
What can I hang on a big blank wall?
Here are a few large wall art ideas for a big blank wall:
Frame something unexpected – wallpaper, wrapping paper, fabric
Stretch something over a canvas – a rug, a shower curtain, fabric
Paint a canvas – it's actually easy to paint a piece of art yourself!
A piece of wood – plywood can be hung raw or used as a canvas for further art
How can I make my walls look more interesting?
To make your walls look more interesting, add color or texture. Color could be in art or any sort of wall hanging.
Texture is usually added when the art or wall hanging is the same or similar color as the walls surrounding it, so instead of a pop of color it adds a pop of a new texture. This could be textiles, a modern painting with thickness to it, natural materials like wood or stone, or even the use of high-gloss glassy finishes.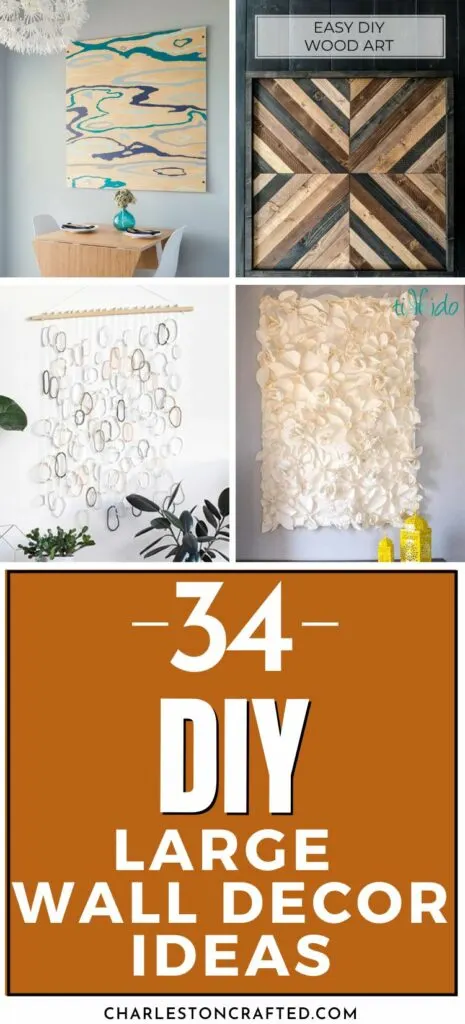 Large DIY Wall Decor Ideas
Here are some of my favorite DIY large wall art tutorials and examples to inspire you!
Large DIY Wall Decor Ideas
Have a big blank wall that you want to fill? Here are a ton of Large DIY Wall Decor Ideas!
What is your favorite DIY large wall decor idea?