We have been working so hard to grow grass in our yard and it's finally starting to work. Sadly, one of the spots where it is working REALLY well is an area we don't want grass… We're working on a fairly big project in our yard to finish off the area around where we constructed a DIY hammock pergola stand earlier this year. When we constructed it, there was zero grass near there.
In roughly four months, grass has spread a good five feet in from the side of the area. Sad face. Since the grass is so good, we wanted to attempt to transplant that grass into an area of the yard that doesn't have grass yet by basically creating our own sod.
How to transplant grass isn't that hard and can definitely be done instead of throwing it away. Here's how to dig up grass and replant it! 
How to transplant grass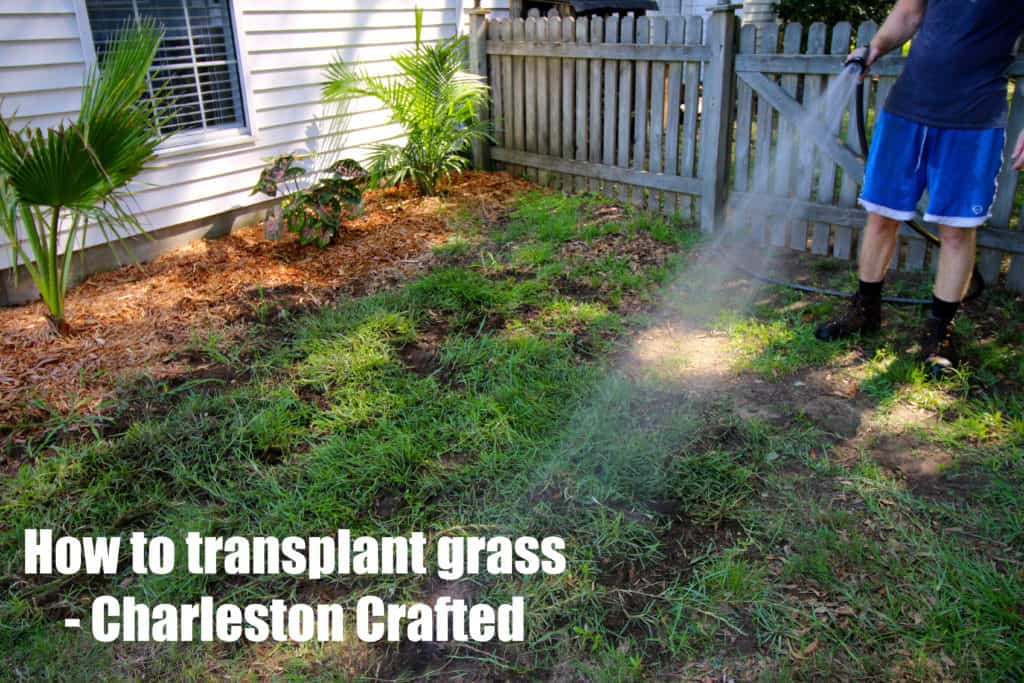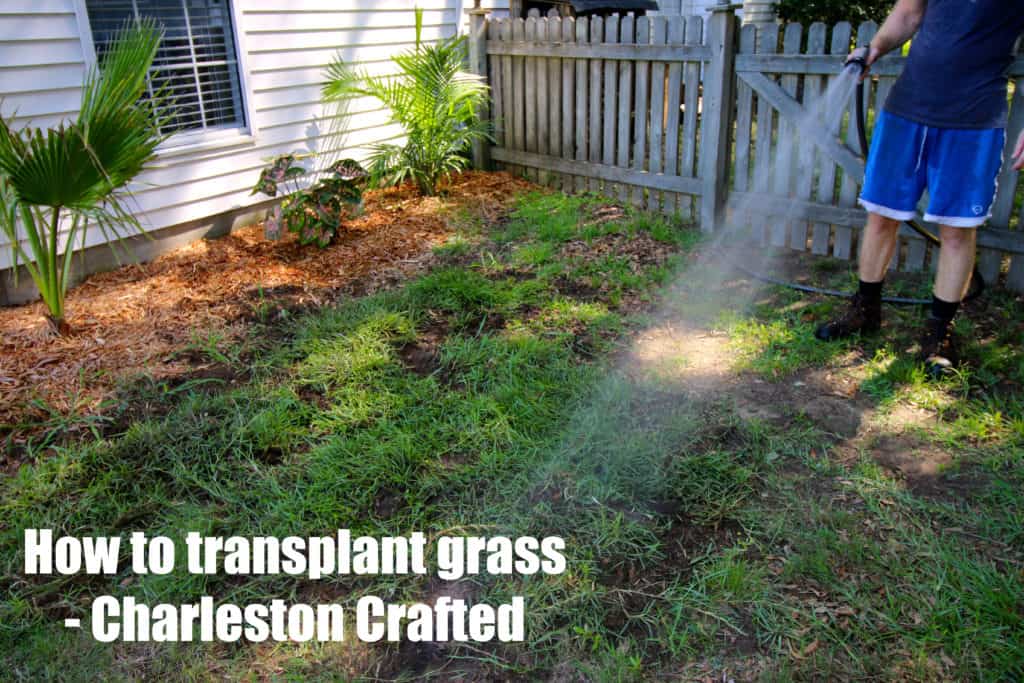 The first step is to till up the ground where you want to transplant your grass. This will break the soil up and make it easier for the sod to connect in the new area, allowing for the grass roots to take.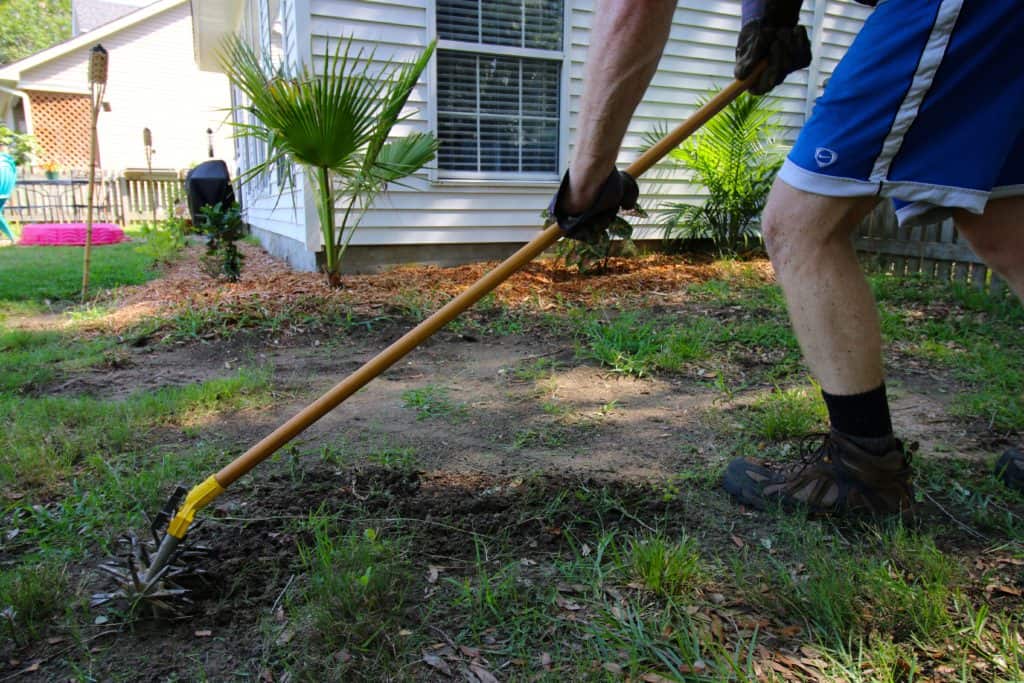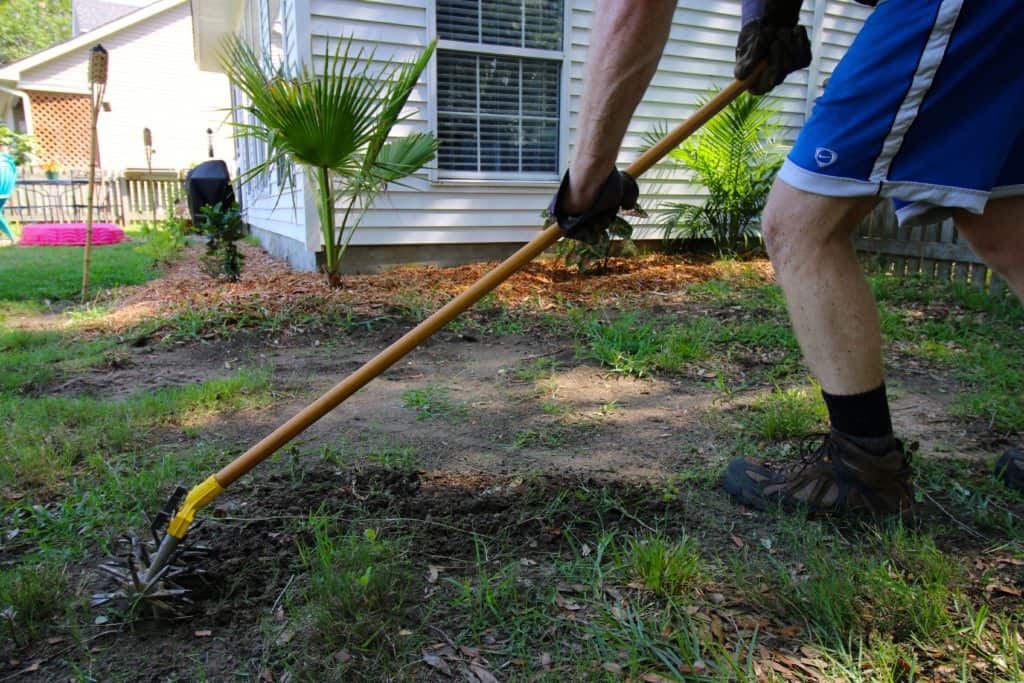 In the area where you want to remove the grass, start by using a shovel or spade or go around the entire area you want to remove. Drive the shovel a couple of inches into the ground, then angle it level with the ground and push in again.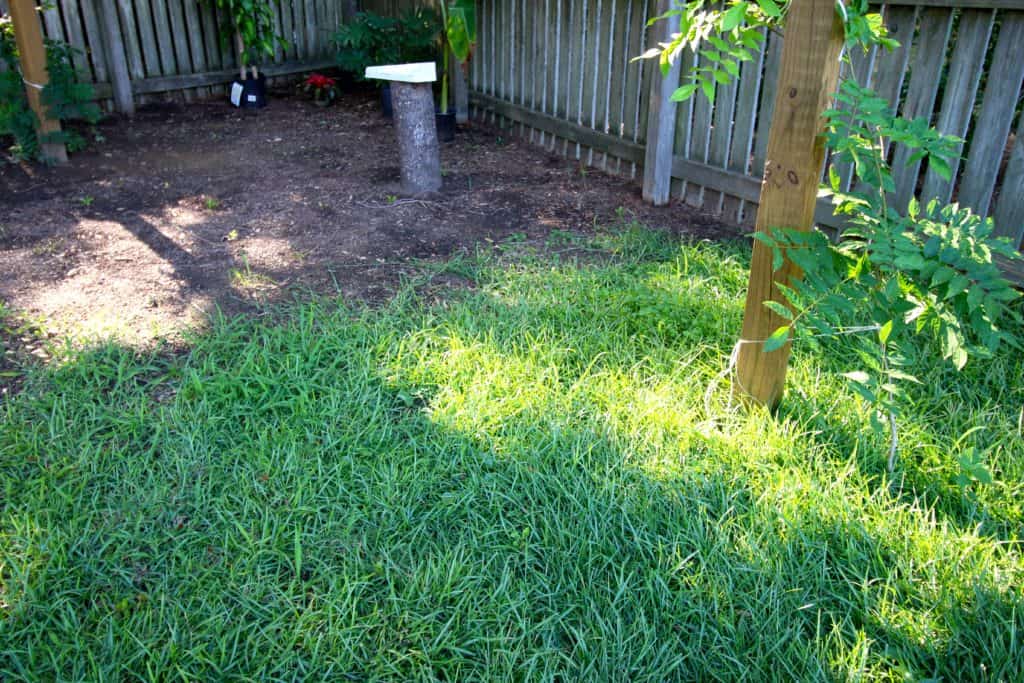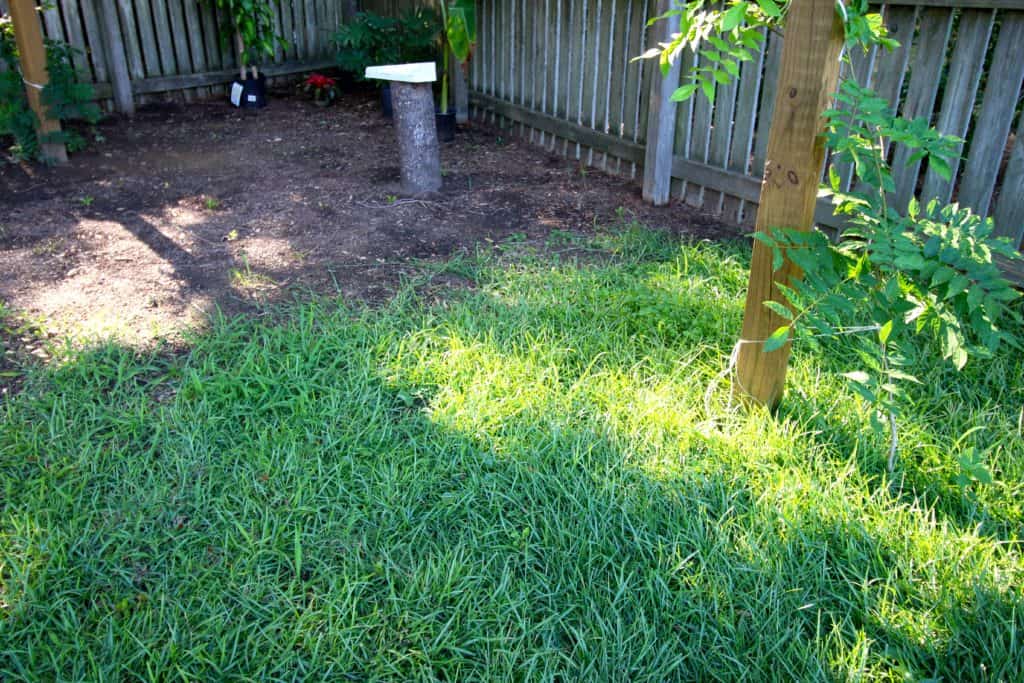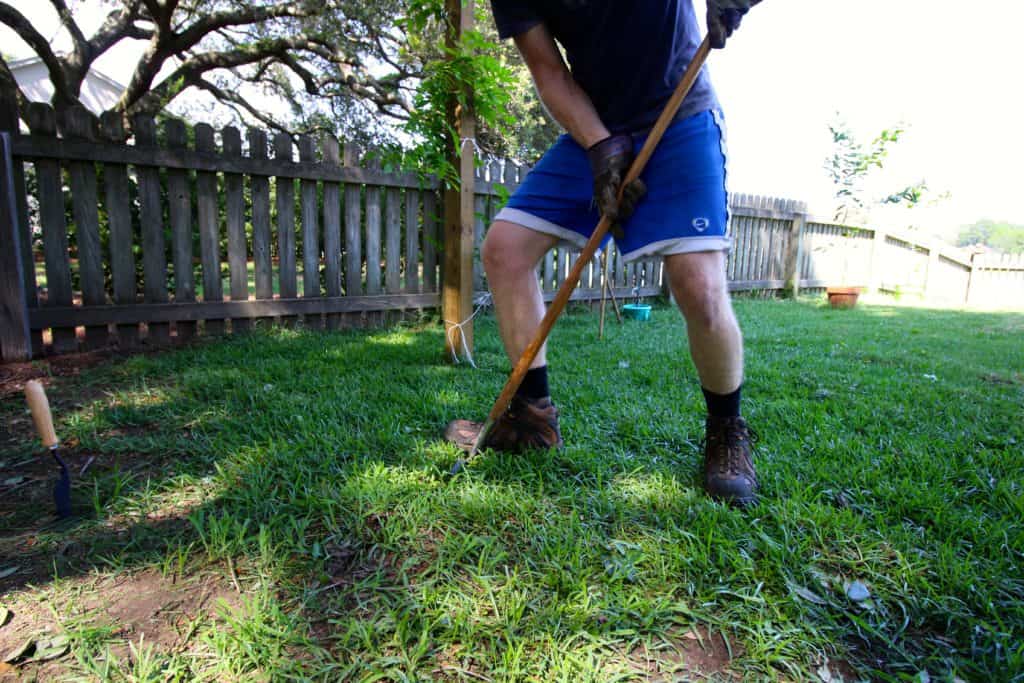 The best way to get the grass up is to work in strips about the width of the shovel. Once you have created a line on one side, go to the other side and do the same thing, making sure that your whole strip is now detached from the ground.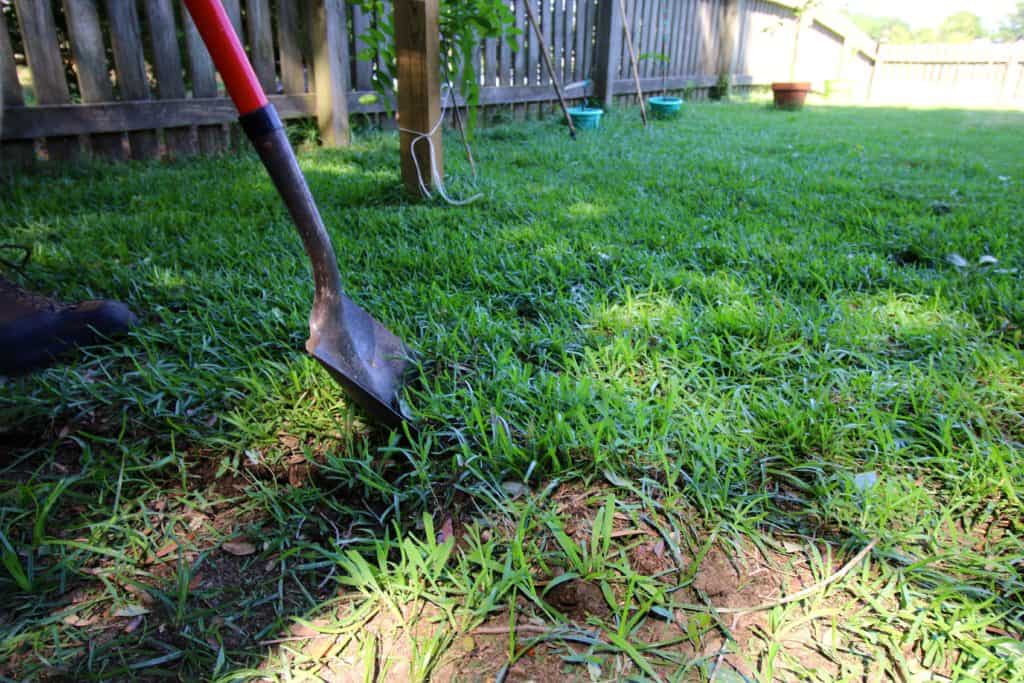 Now, try to roll or fold your strip and carry it over to the new area. Here, unfold it and try to move it back and forth to work it into the tilled up soil.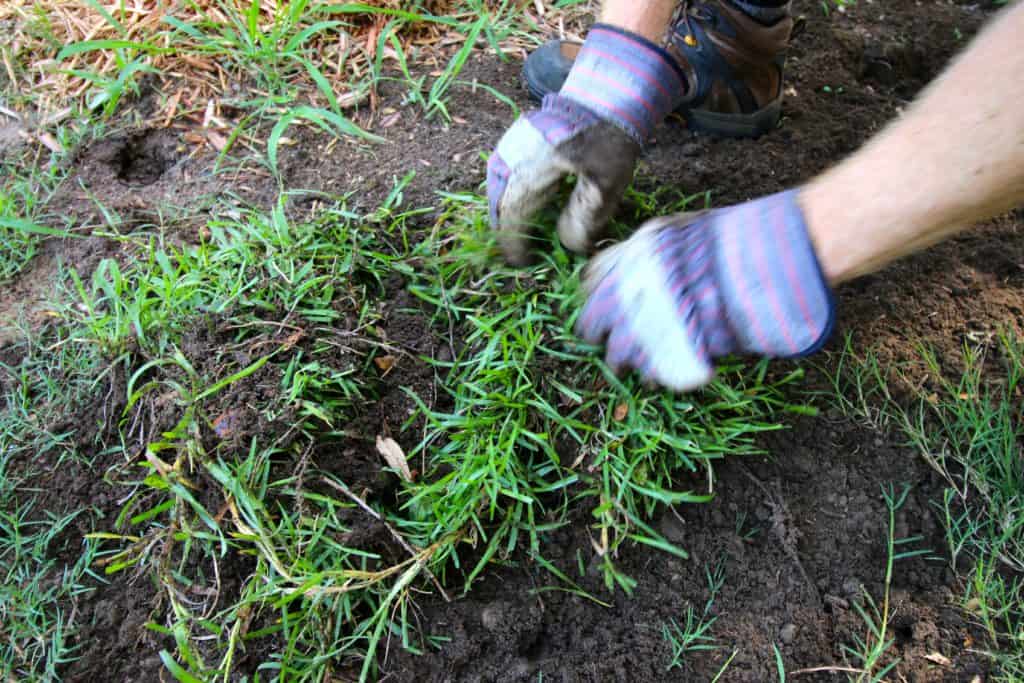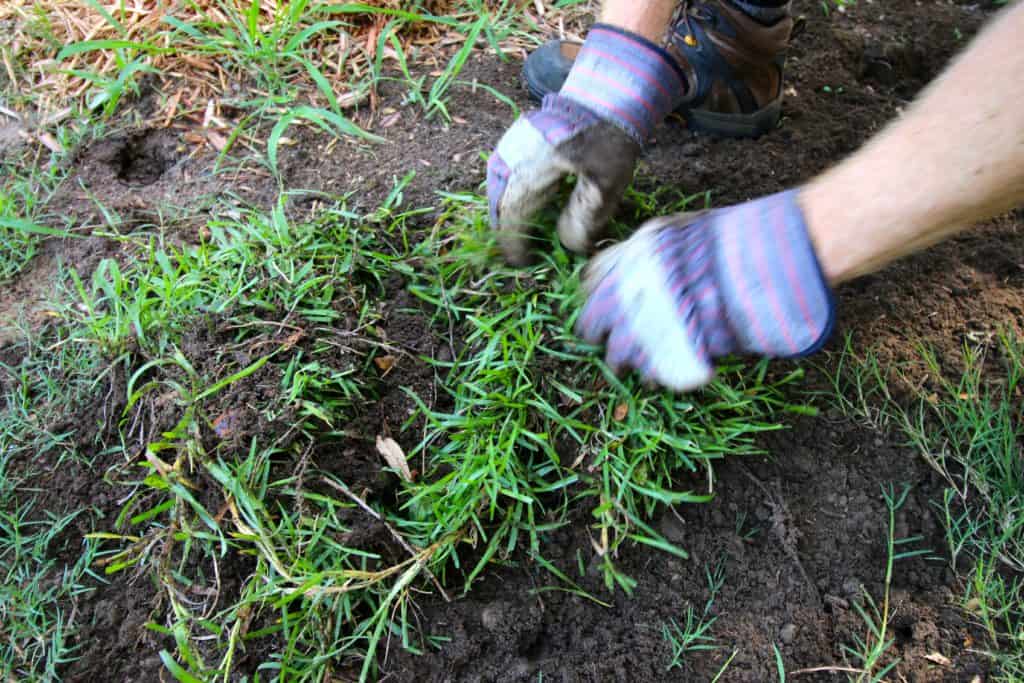 Continue these steps for however many strips you have.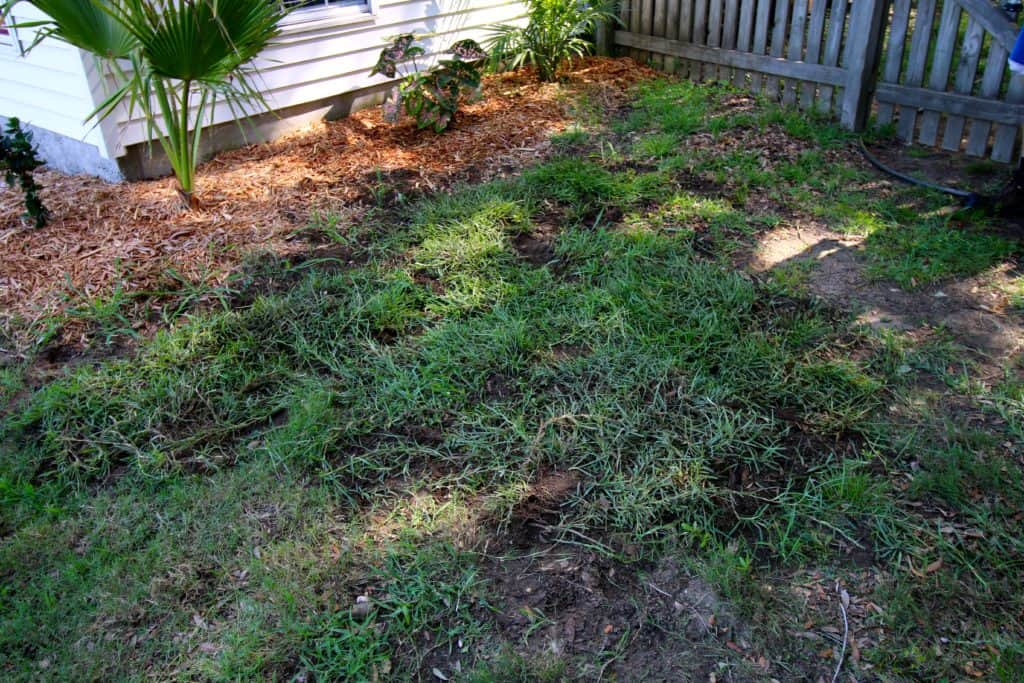 Once everything is moved to the new area, water the crap out of it. You want to have the water soak through the sod and into the original dirt. This will help combine the soils and help make them one.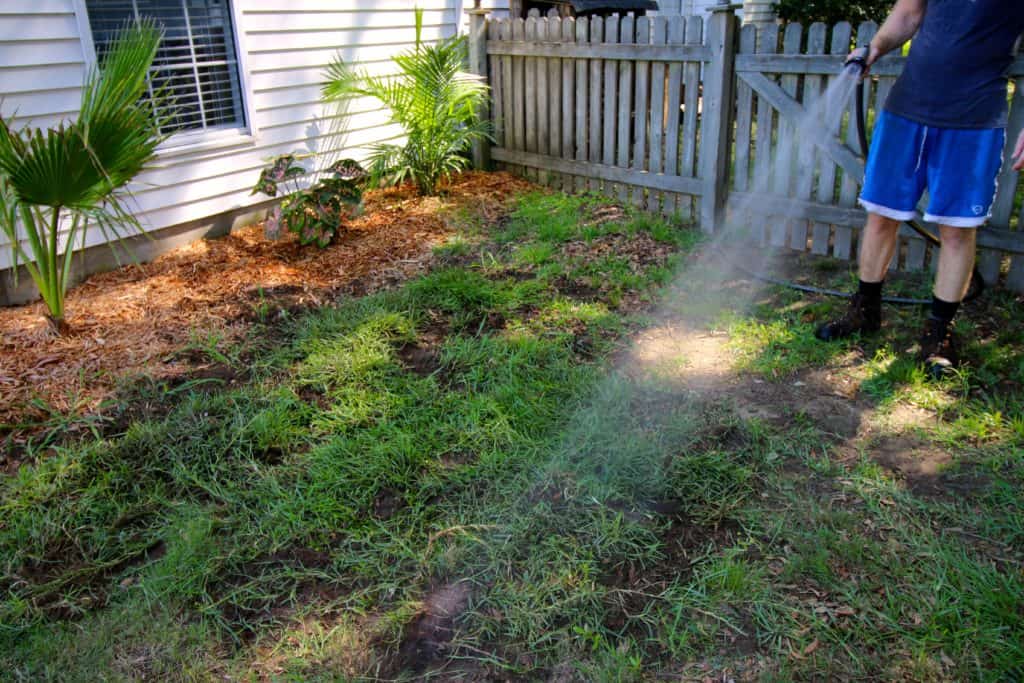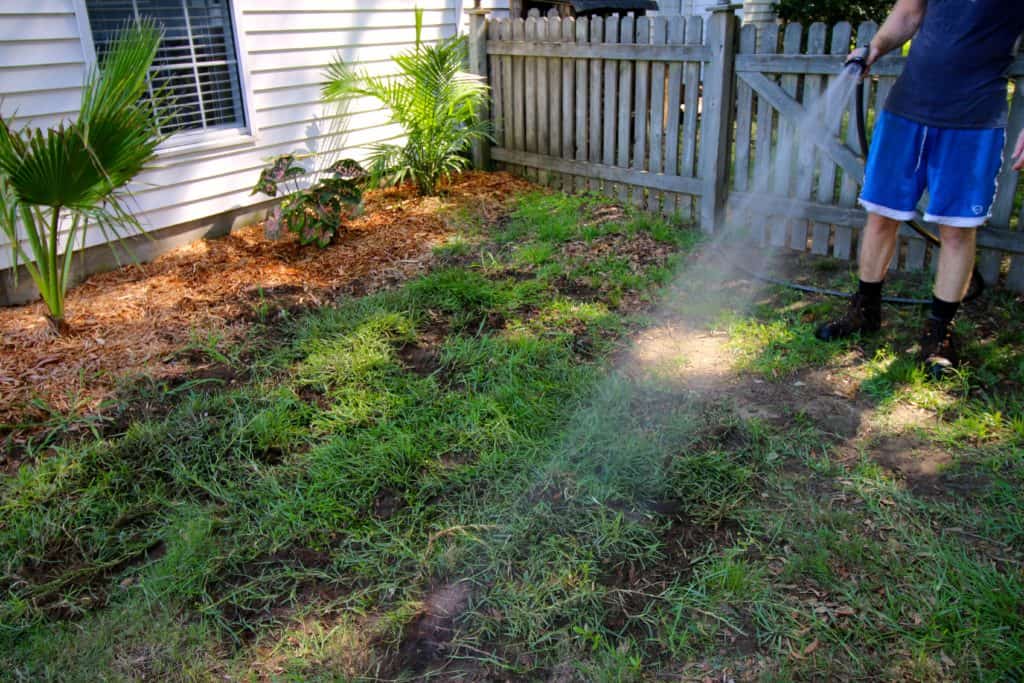 This area took about 95% of the grass we transplanted and is looking great. Avoid mowing this area for a couple of weeks so that it doesn't get too short while trying to establish its new root system. It might not all take, but hopefully your bare patch looks a lot less barren now! And, hey, free grass!
If you need to fill just a small section of grass, be sure to read our guide on how to patch grass in your yard!