We are huge fans of our HomeRight Super Finish Max Paint Sprayer and wanted to share with you why. This HomeRight paint sprayer review is not sponsored and is our genuine feelings about the Super Finish Max!
HomeRight Super Finish Max Paint Sprayer
If you're considering a paint sprayer for home decor projects, the HomeRight Super Finish Max paint sprayer is a great choice for that. We've done projects big and small and this sprayer works like a dream.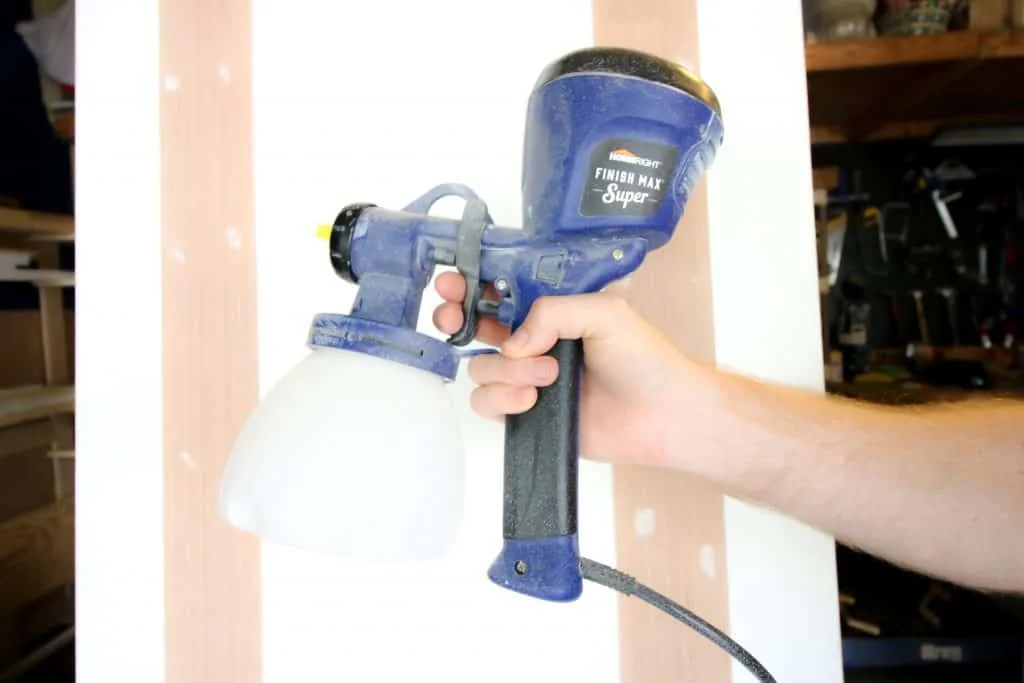 Things we love:
Size– other paint sprayers require a large paint storage compartment, but the Super Finish Max has a small canister that attaches right to the base of the sprayer. So, it's one small unit with a cord. This makes it easy to do a variety of different sized projects.
Setup– there are several options, including paints and stains, and it's simple to switch out the different nozzles that work best for each.
Power– we are so impressed with the power that comes from this sprayer. With it's small size, we weren't sure if it would cover large swathes of space, but it does and the paint comes out very smooth.
Coverage– probably the most important thing to consider with a paint sprayer is… how well it sprays paint. The Super Finish Max has incredible results and can cover huge areas very quickly with a single coat, making projects a breeze.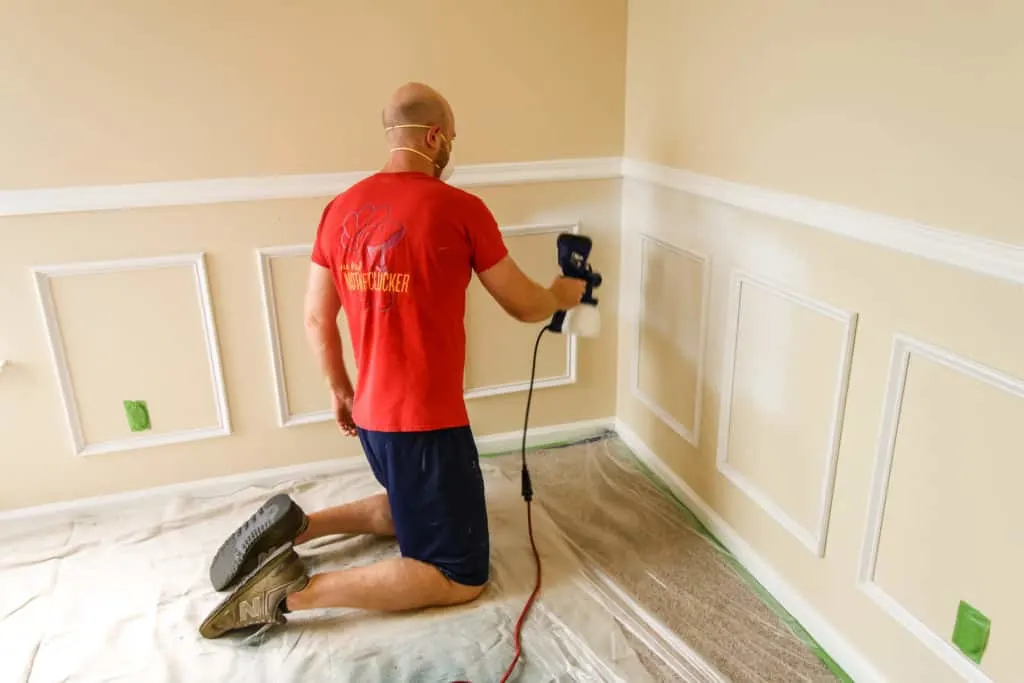 Things we don't love:
Cleanup– there are a lot of different small pieces that need to be cleaned before the sprayer can be stored. However, the actual process of cleaning up isn't bad and is easier than the first paint sprayer we had. You just have to be careful to get all the pieces out and cleaned to avoid build up.
Paint storage– wait, I just said that I like the small canister for the paint. Well, yes, I do, but when doing large projects, we do have to add paint fairly regularly since it doesn't hold much. But I would take the size of the whole unit and deal with this any day.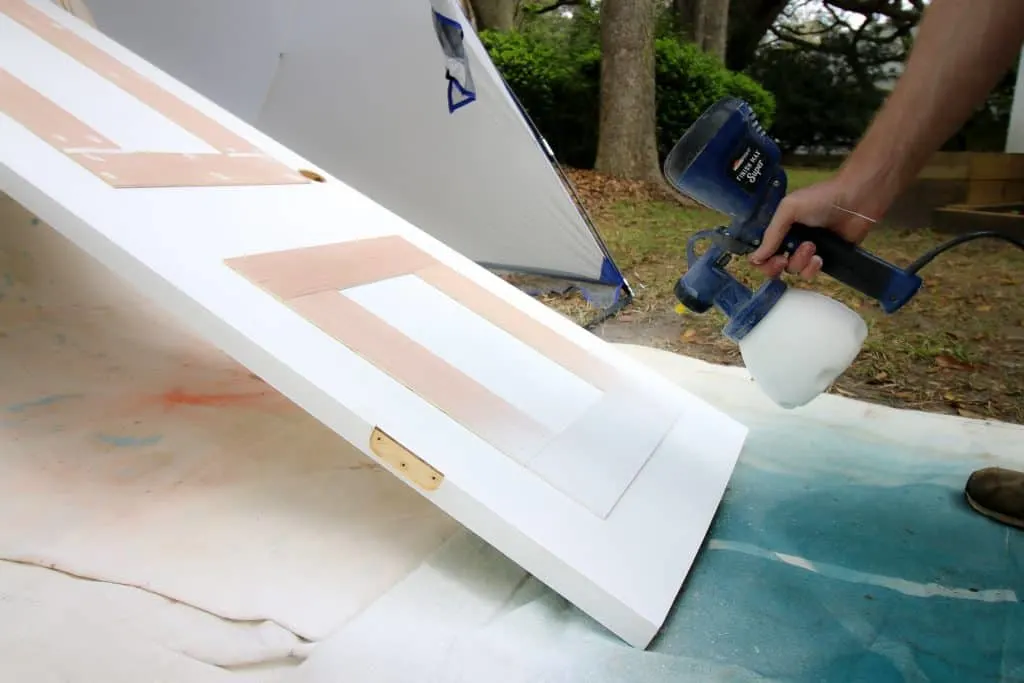 Would we recommend the HomeRight Paint Sprayer?
We absolutely love the HomeRight Super Finish Max paint sprayer. This sprayer gets a big thumbs up and recommendation from us. It's versatile and easy to use.
Setup is quick, meaning it's not a hindrance to getting started on your projects. Get one, you won't regret it! We hope this HomeRight paint sprayer review has been helpful, now scroll down to see projects we've used it for!
Need help figuring out how to open a paint can? Here's our step by step tutorial + video!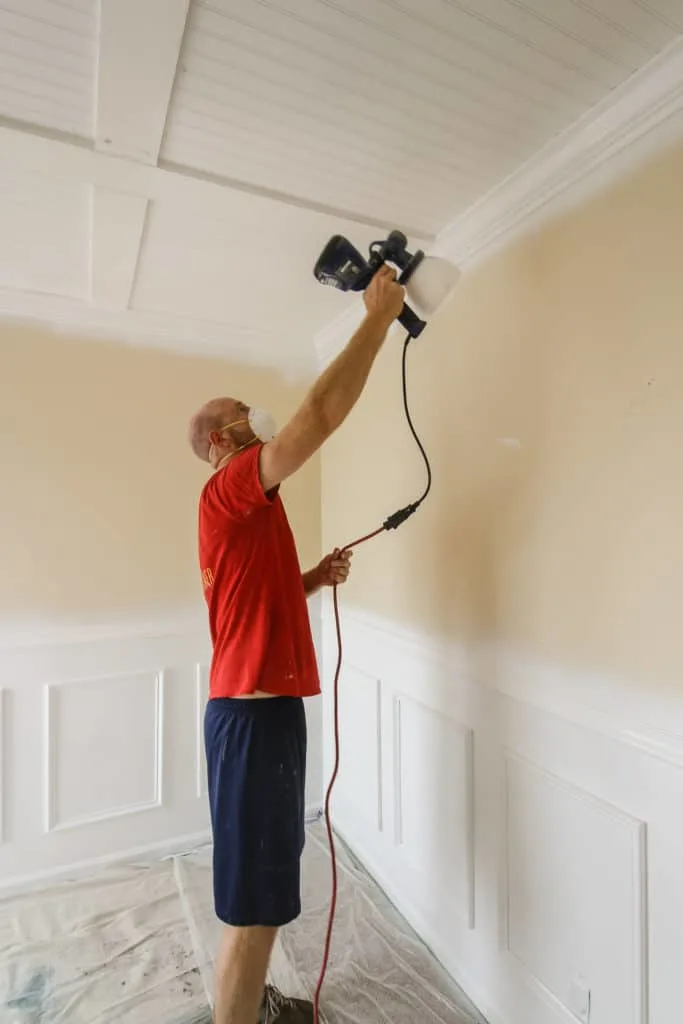 Projects we've done with the HomeRight paint sprayer
Projects We've Done with the HomeRight Paint Sprayer
We love our HomeRight Super Finish Max paint sprayer. It's great for projects small and large. Here's some of the cool projects we've done with it!