You may or may not remember that we previously had a snake plan next to our TV stand. Well, it wasn't doing too hot, so I moved it over to be near a window next to our fiddle leaf fig planter (hello, plant corner!) and that left the corner next to the TV stand empty. I would love a plant there, but with zero natural light, it's really a plant graveyard. So, I decided to hunt for a basket. I found an interesting tall basket at Goodwill on one of my weekly shopping trips, but once I got it home I realized that it was the exact color of our floors. I wanted more of a pop, so I decided to jazz it up with some spray paint. So, without further ado, here is how to spray paint a two color ombré basket.
How to Spray Paint a Two Color Ombré Basket
What you need:
What you do:
Always use spray paint in a well ventilated area, and wear socks or close toed shoes if you don't want painted feet!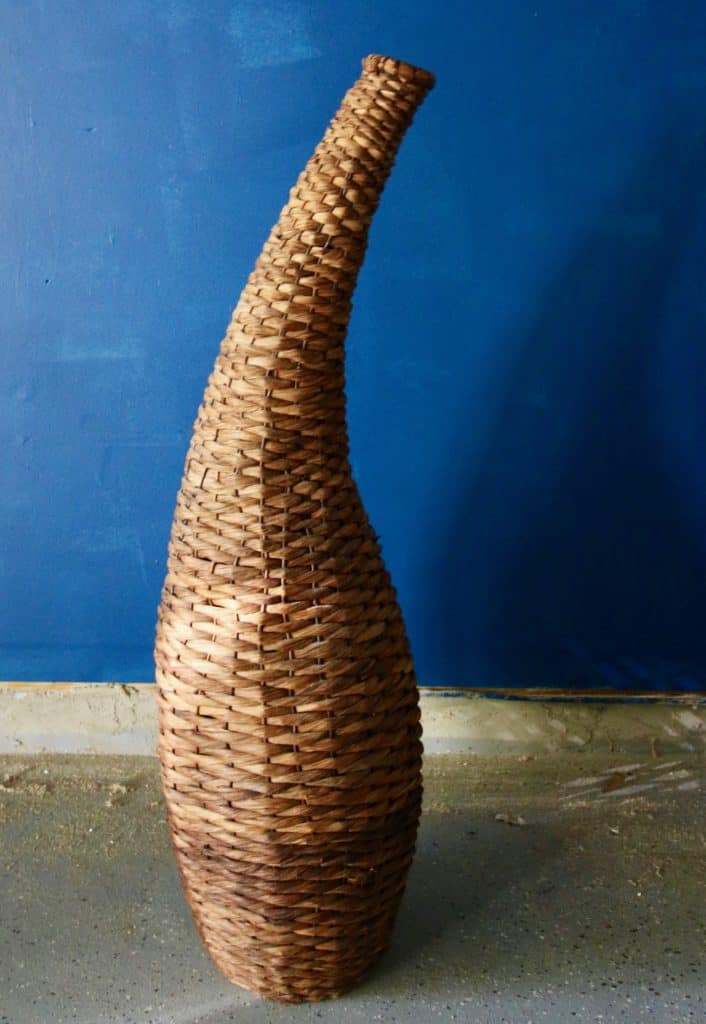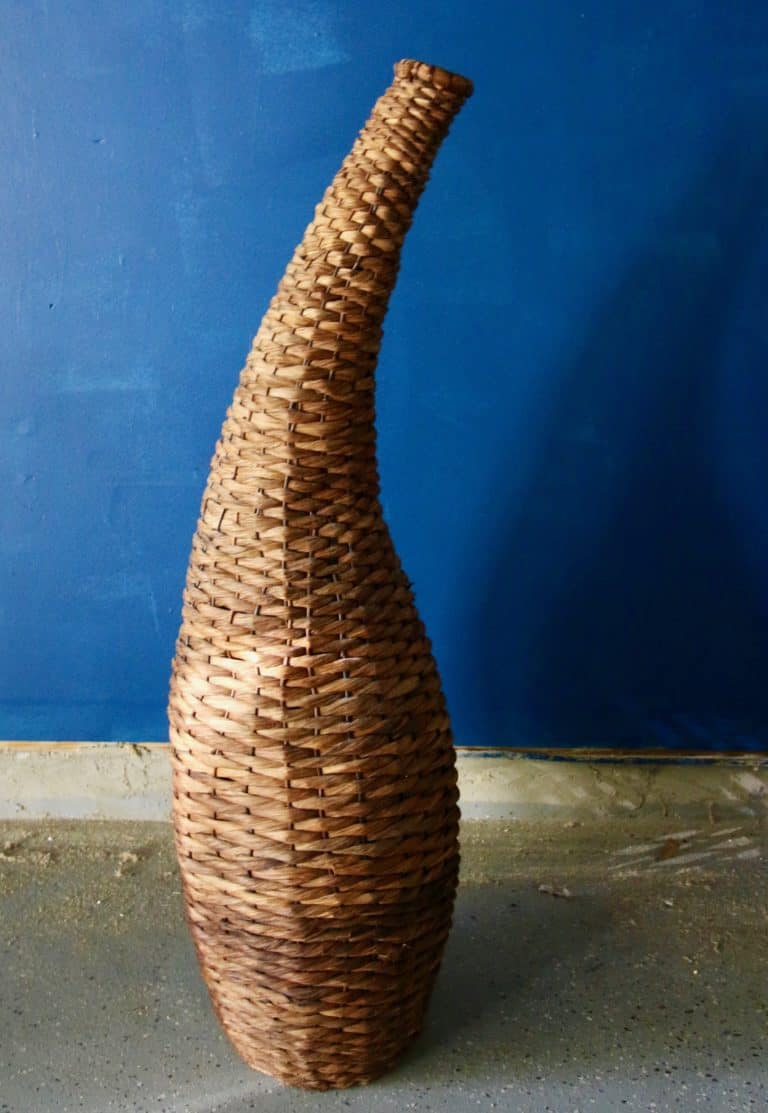 Start with the shade that you want on the bottom half of your basket. For me, this was the darker shade. Spray the lower 2/3 of the basket with that darker color.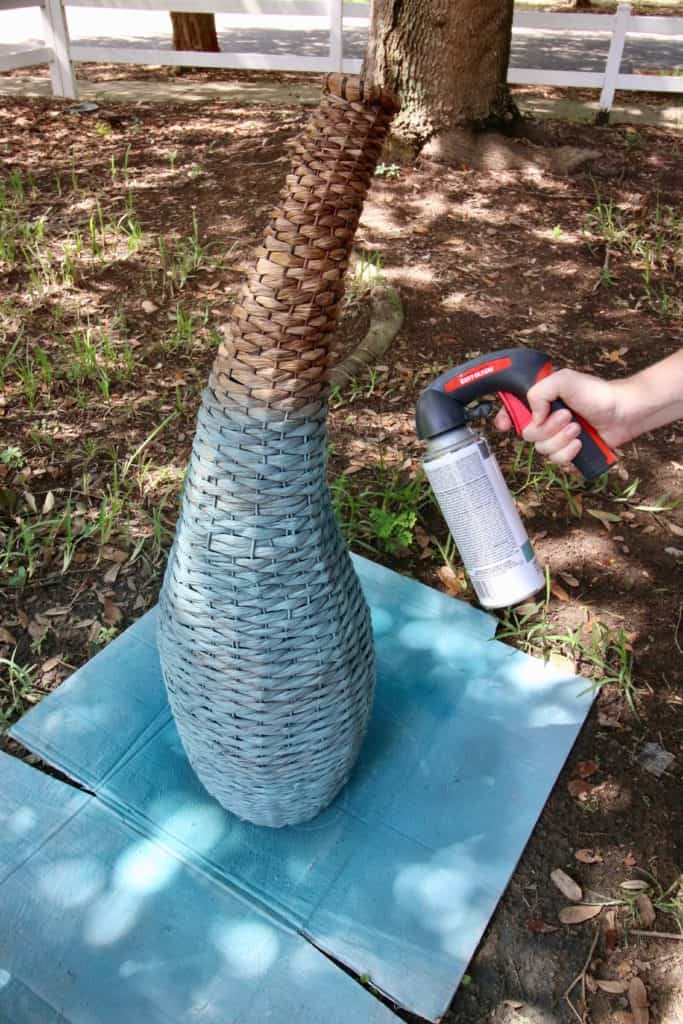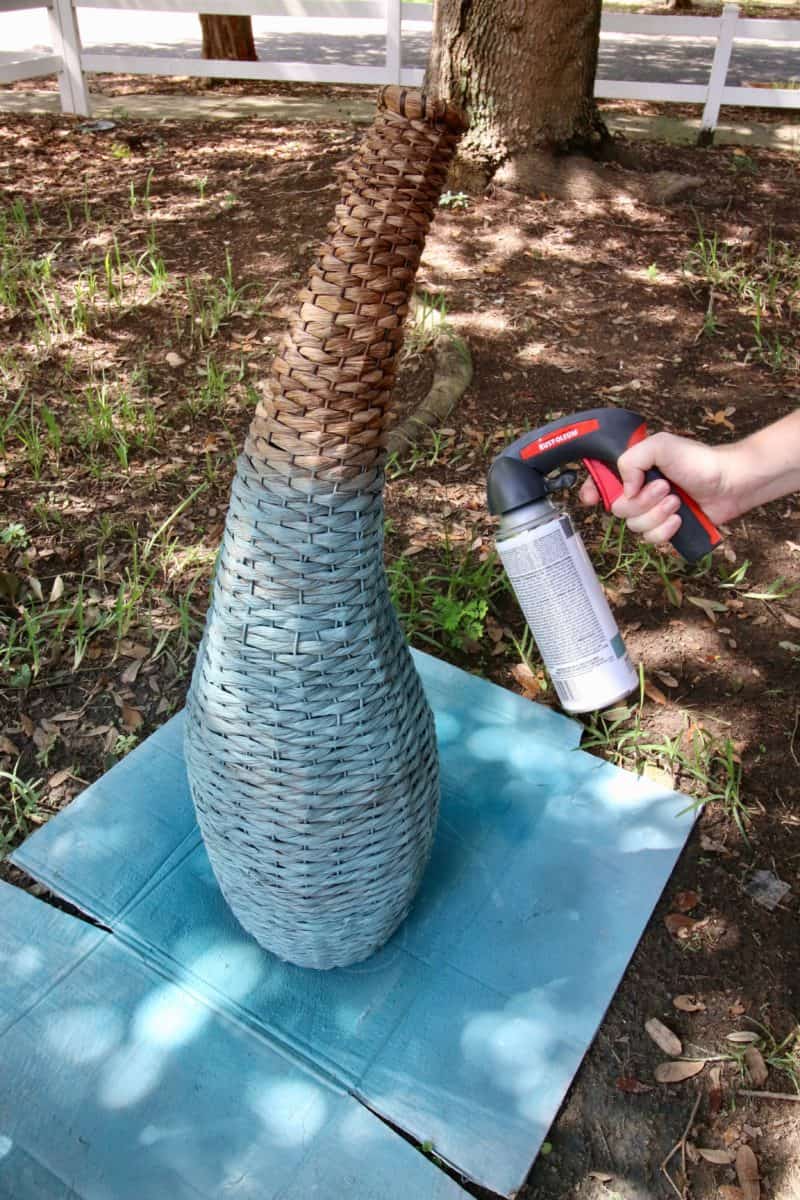 Now pick up the lighter or second color of spray paint. You want to paint the top 1/2 of the basket solid with this color. Once that area is filled in, you want to start to fade into the middle third of the basket. Hold the can 10-12″ away from the basket and move quickly to get a light coat. Step back frequently to get a feel for how your colors are looking. I went back and made the top 2-3″ of the basket really thick with the lighter paint, just to make the ombré, which is still subtle, a bit more obvious.
Read about my favorite blue gray paint colors!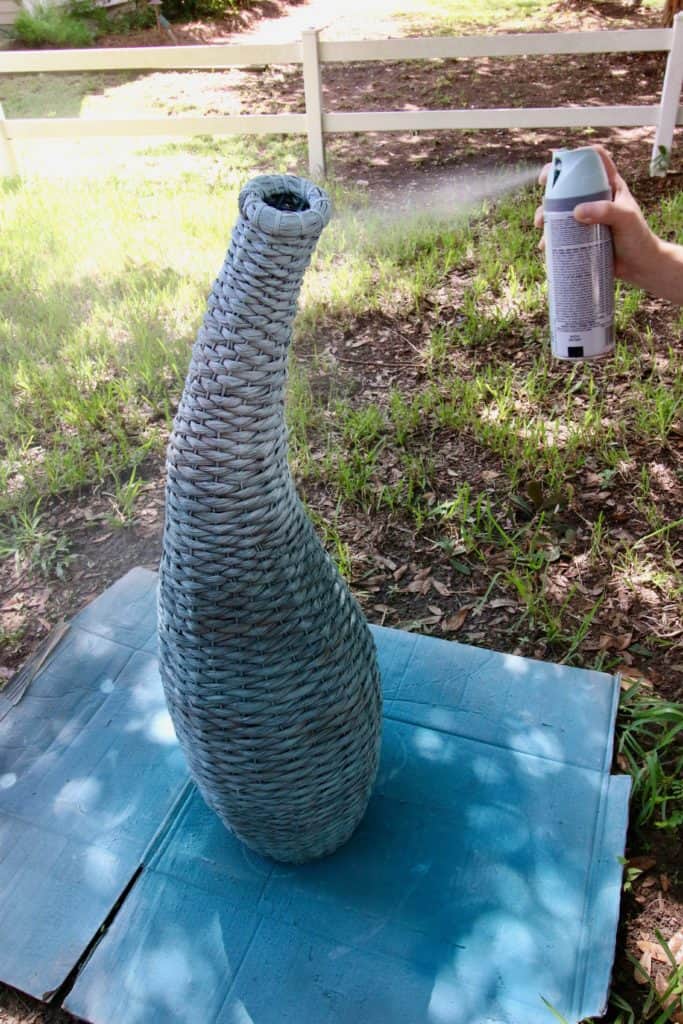 Allow to dry according to the directions on the paint. Trust me, don't try to move it early!
I love the blue basket in our sunroom and really like the gradual, subtle ombré.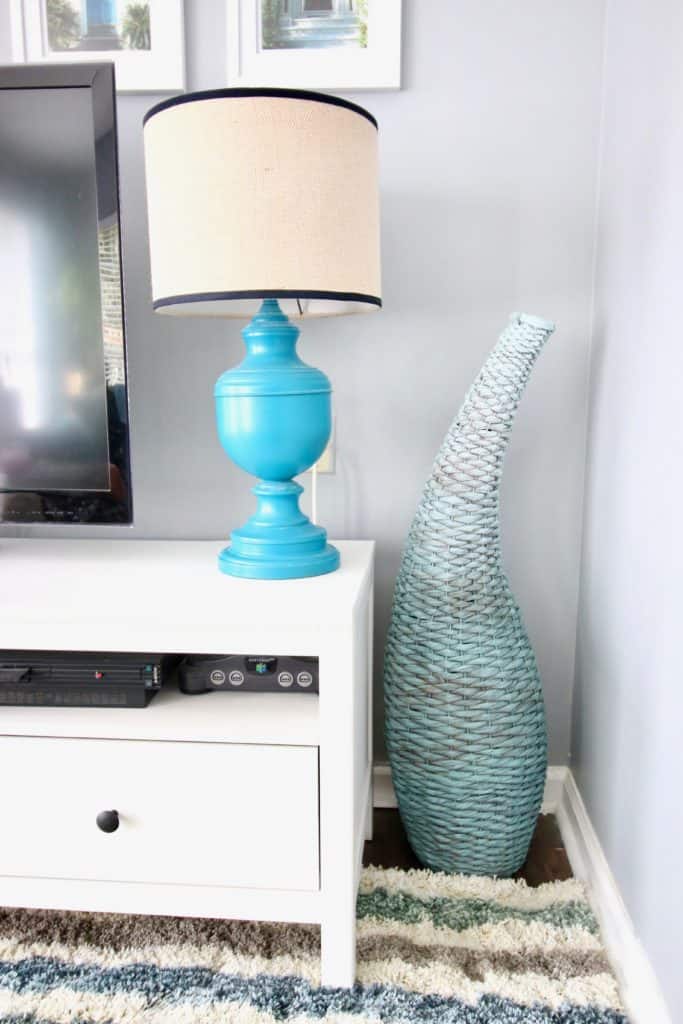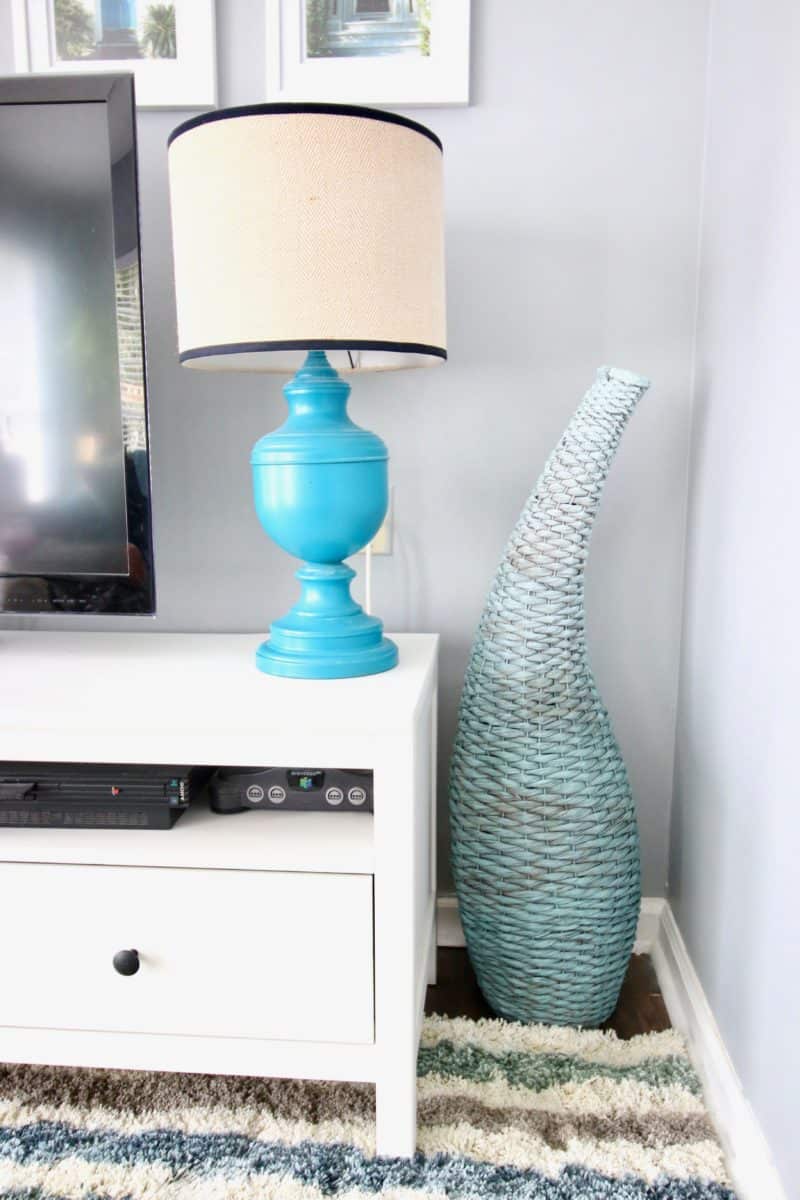 Want to learn to flip furniture for a profit? We have a whole resource library of files to help you get started! Sign up for free:
Have you been spray painting anything lately? Share!